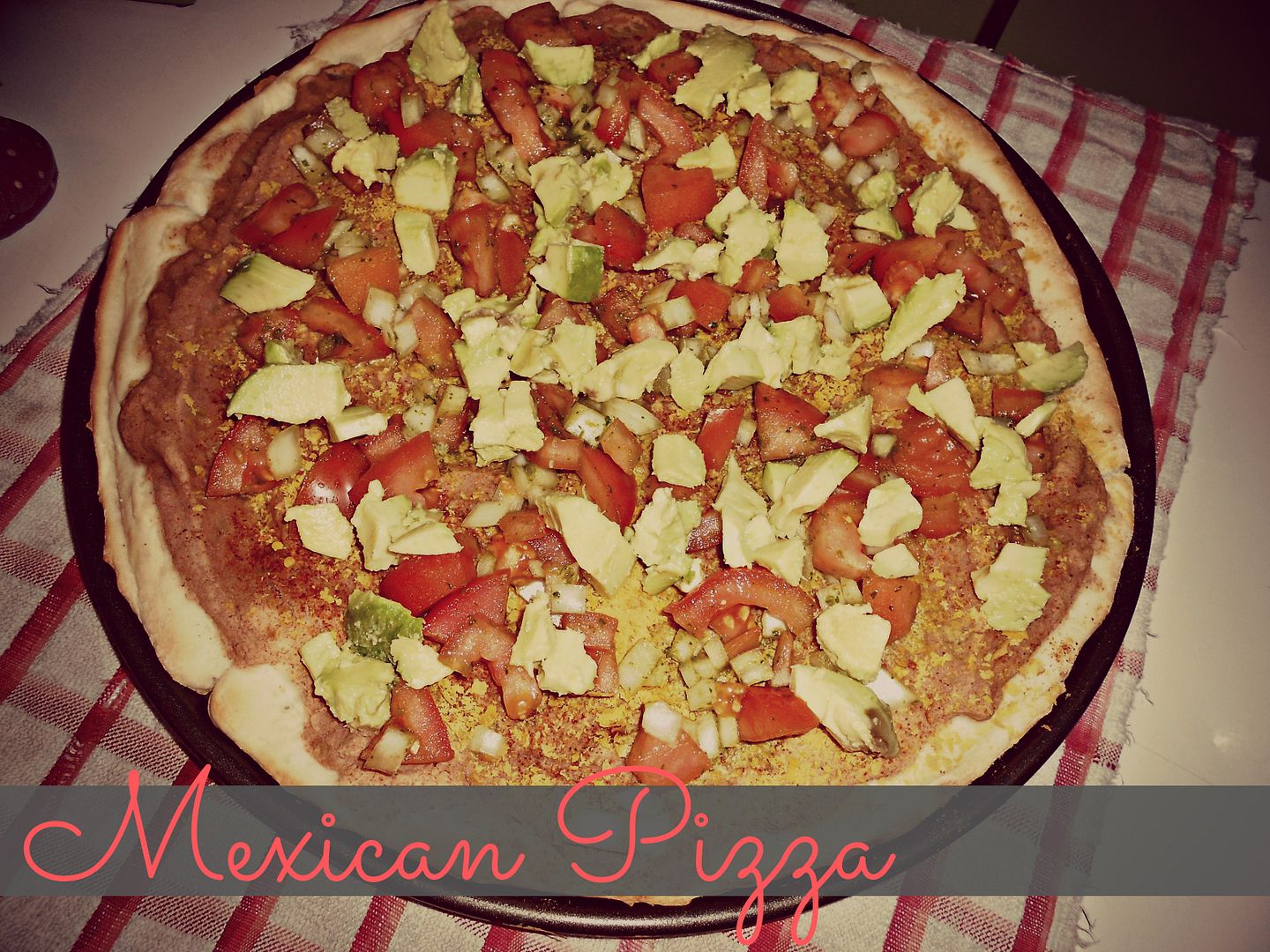 Hello lovelies. Today I am sharing a recipe, which you will find in this weeks meal plan. We had this on Saturday and it was pretty dang good! We opted out of using cheese. We used nutritional yeast instead, but you could top with any favorite cheese. This recipe is also great for using leftover chicken, from the chicken taco recipe included this week. It is all about using up those leftovers folks and saving you time during the week. By making a bit more chicken on taco night, you save your self time on Mexican pizza night. Just make your crust, top with beans, cheese, and meat, and bake! When it comes out of the oven top it with pico de gallo and avocados. Then you are set to go. We served our pizza with left over rice and fresh pineapple I received from Bountiful Baskets last week.
Pizza Crust
1 ¾ cups whole wheat flour*
Combine yeast, sugar, and water in a bowl. Mix until combined and yeast starts to bubble around the edge of the mixture. Allow to sit for 5 minutes. Yeast mixture will be bubbly after the 5 minutes. Next add flour and salt. Mix until a ball of dough forms. Knead for about 5 minutes. Allow to rest for a few minutes. Next roll out dough into a circle to fit your pizza pan. Top with your re-fried beans**, meat, and cheese. Bake at 500' for 8 minutes. When your pizza comes out of the oven, allow to cool for a few minutes. Top with pico de gallo and avocados. Serve hot.
* you can use whole wheat flour, white flour, or a combination of both.
** I made my own re-fried beans by cooking pinto beans in the pressure cooker. I then pureed my cooked beans with 1 small can of diced green chiles and some taco seasoning.
Print recipe HERE.
XO Danielle