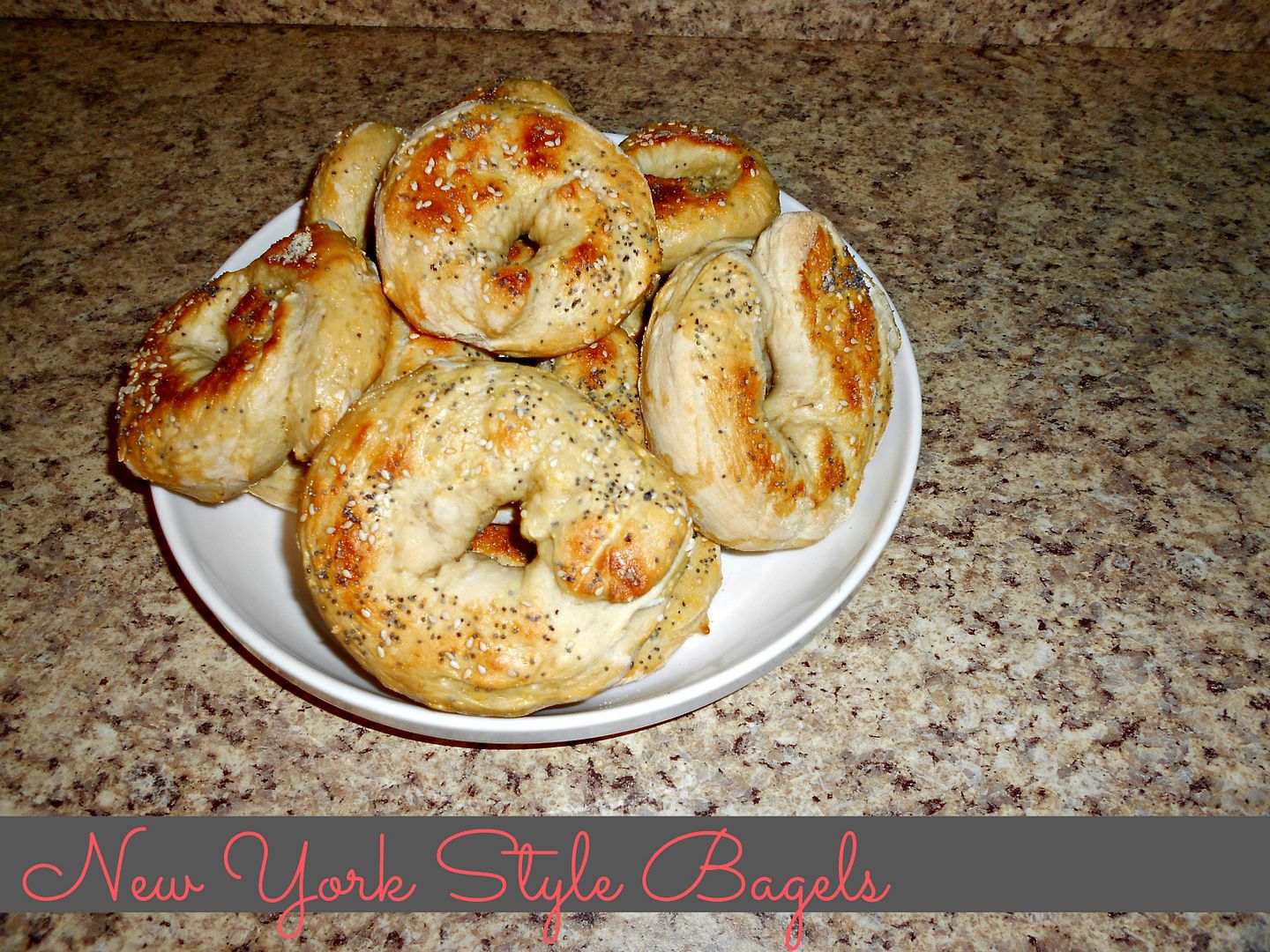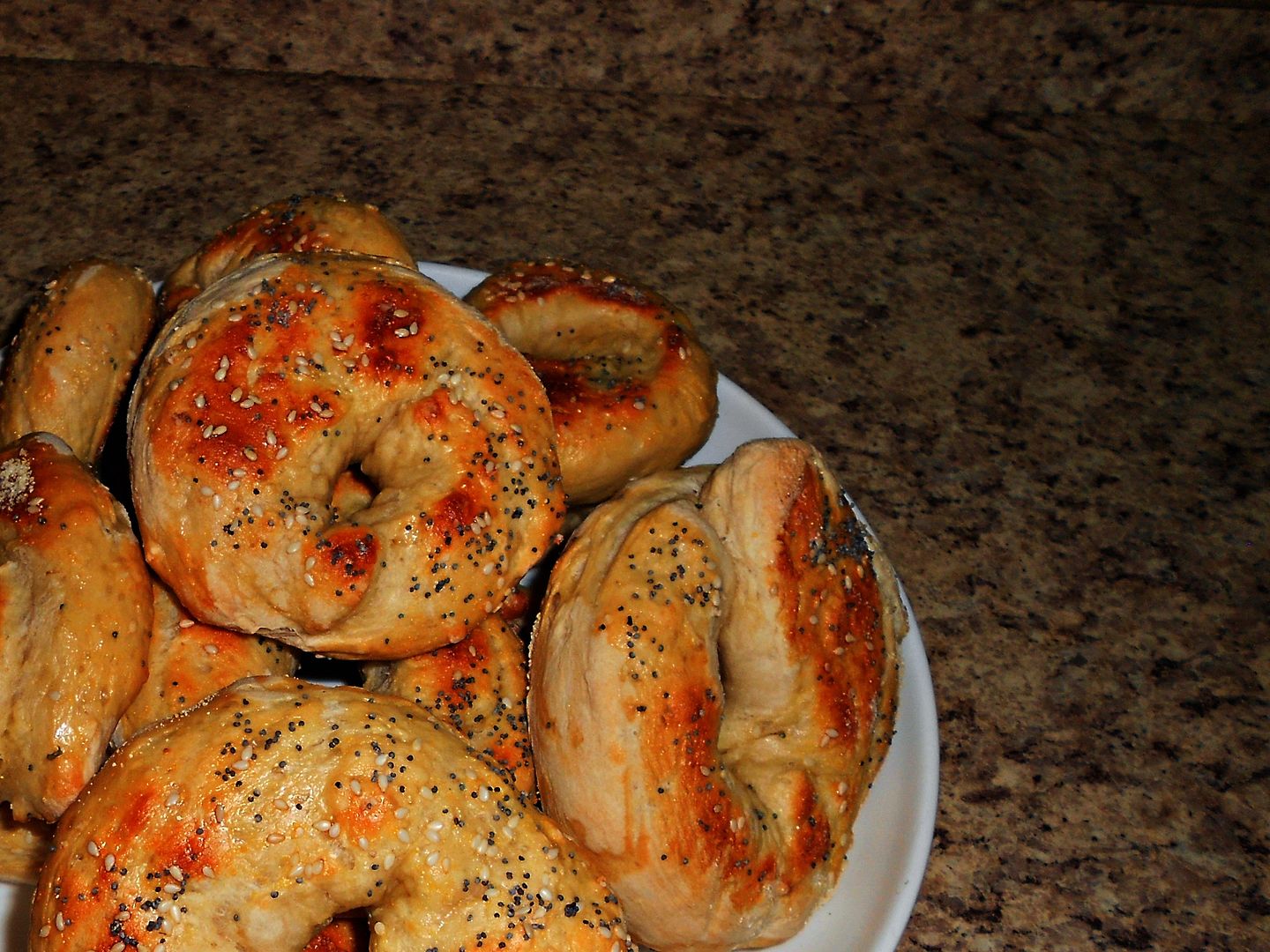 A few weeks back I posted
this picture
on instagram. Many of you lovelies thought I had caved and bought some store bought bagels. Nope just homemade...
with love
I might add. Libby always tells me about my "secrete" ingredient of love. She says it is her favorite :) Now that you know my "secrete" ingredient, which I put in all my recipes, let me tell you about some delicious bagels. I made these a week or so ago and they were Delish..... with a capital D. They had a perfect crust, with a chewy inside. They were exactly how a bagel should be.Want to make some for your sweet family today?
Here's how.....
Basic Chewy New York – Style Bagels
1 1/2 cups water
1 tsp salt
1 tbl dark brown sugar
4 cups white flour
2 1/4 tsp dry yeast
- place all ingredients in your bread machine in the order specified in your bread machine owner's manual. Select manual dough and allow the cycle to run. Allow dough to rest for 5 minutes, once dough cycle is completed.
- Lightly dust work surface with flour. Shape dough into a 12-inch long cylinder. Cut into 12 1-inch pieces. Roll each piece into a 10-inch long rope.
-Form each rope into a circle, overlapping ends slightly. Fold right end over left end. Tuck under and pinch gently to hold together. Place bagels on baking pans, sprinkled with cornmeal. Cover and let rise 30 minutes.
-Preheat oven to 375'
-Brush top and bottom of bagels with egg wash. Sprinkle top and bottom with toppings, if desired. Let dry on a wire rack for about 10 minutes.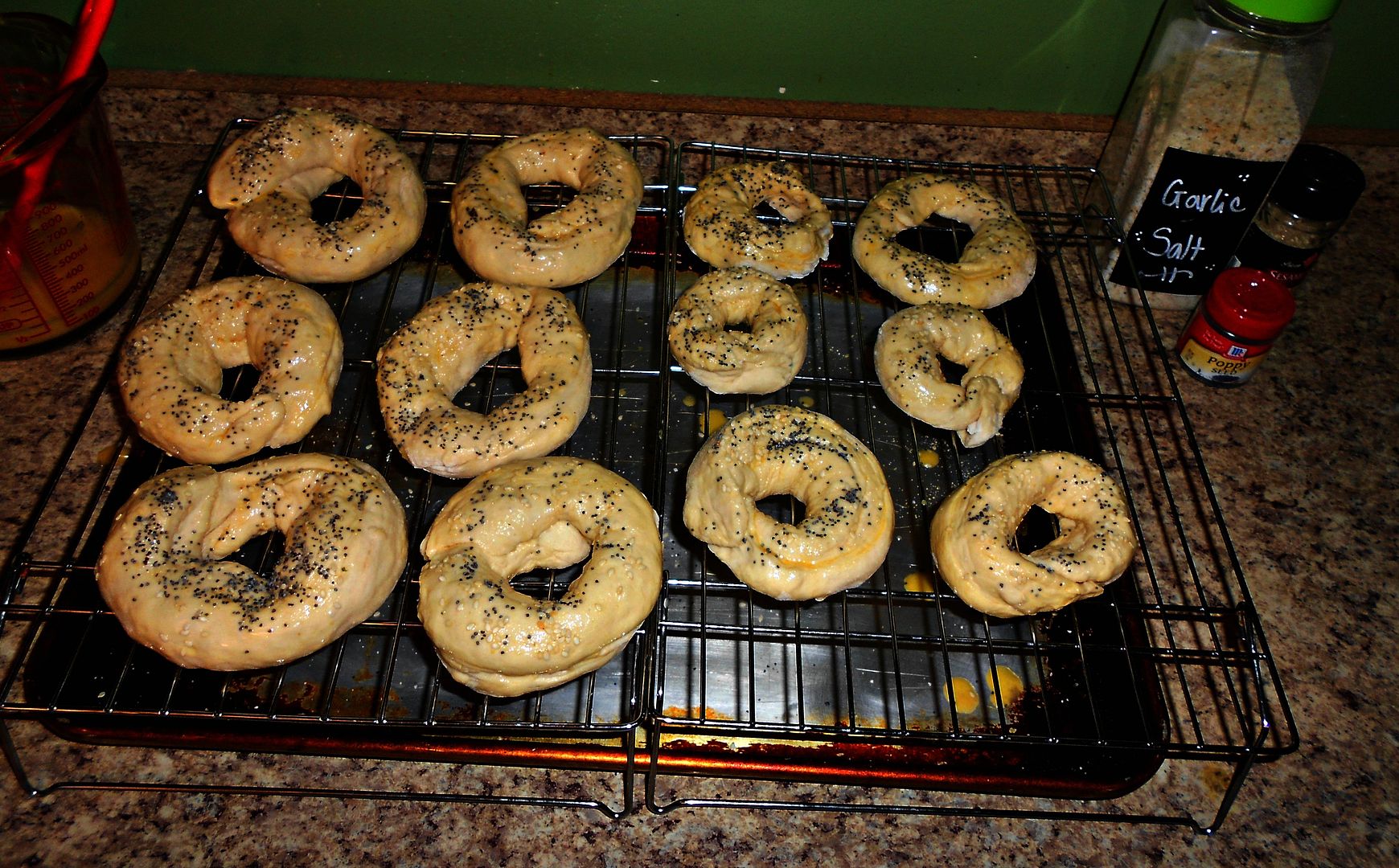 -Bake in the center of oven, 15 minutes. Turn over and bake 10 minutes longer, or until golden brown.
-Cool to room temperature on a wire rack.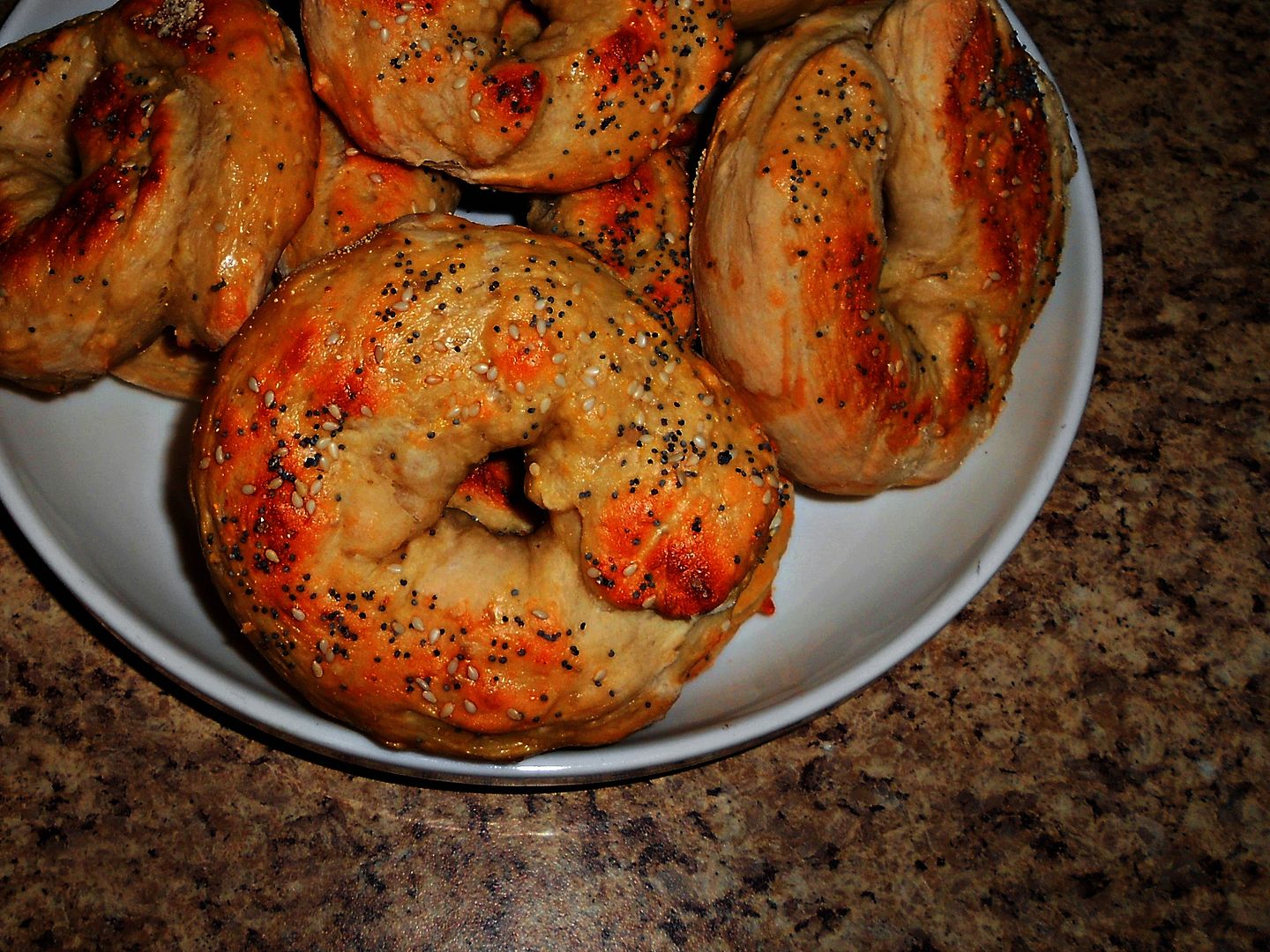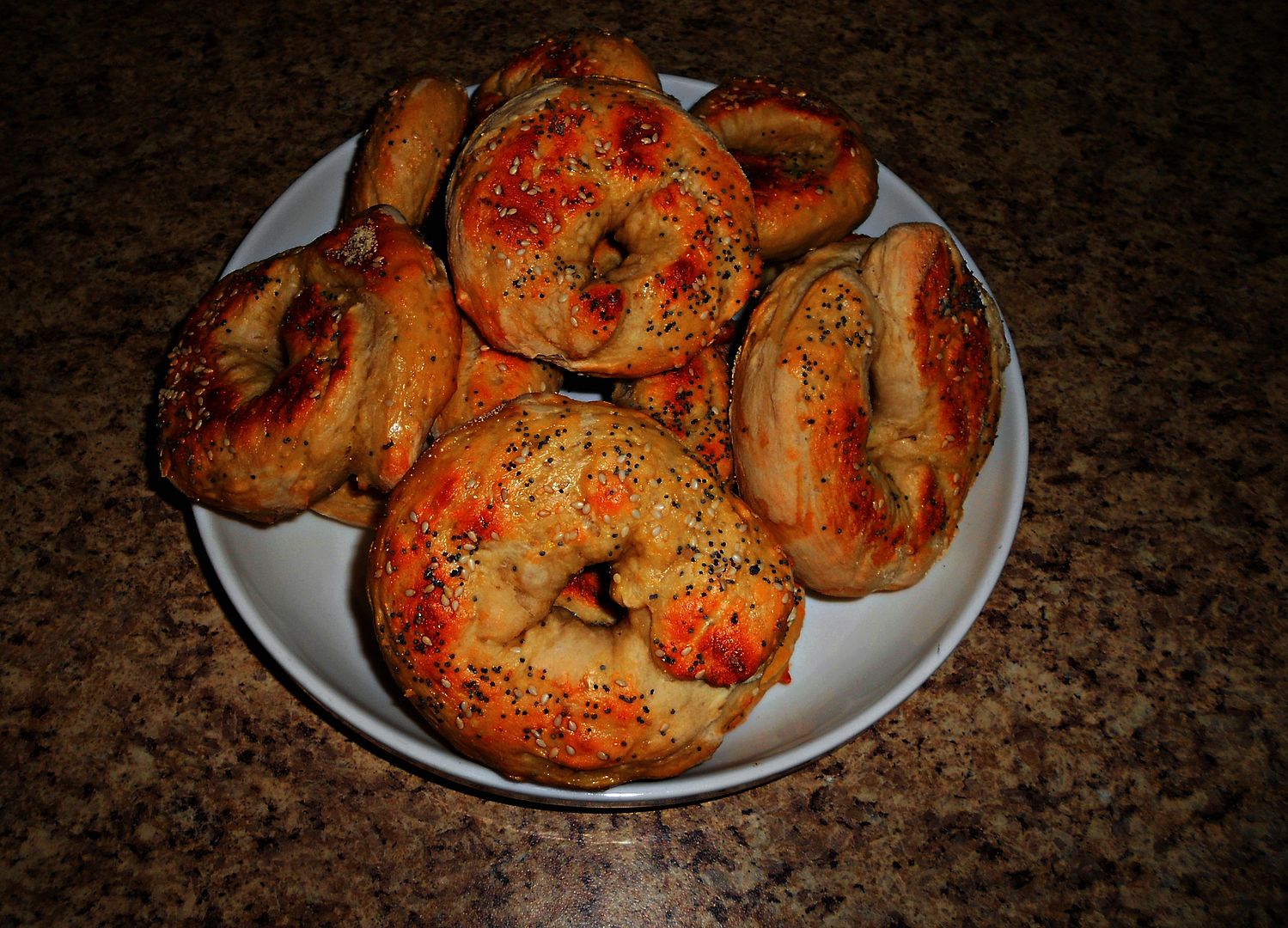 Enjoy your bagels lovelies! I love mine with cream cheese and tomato slices. Too Yummy!
Print recipe
HERE
P.S.
The winner to the Usborne Book Place giveaway is Kristen. I sent you an email:)
XO Danielle