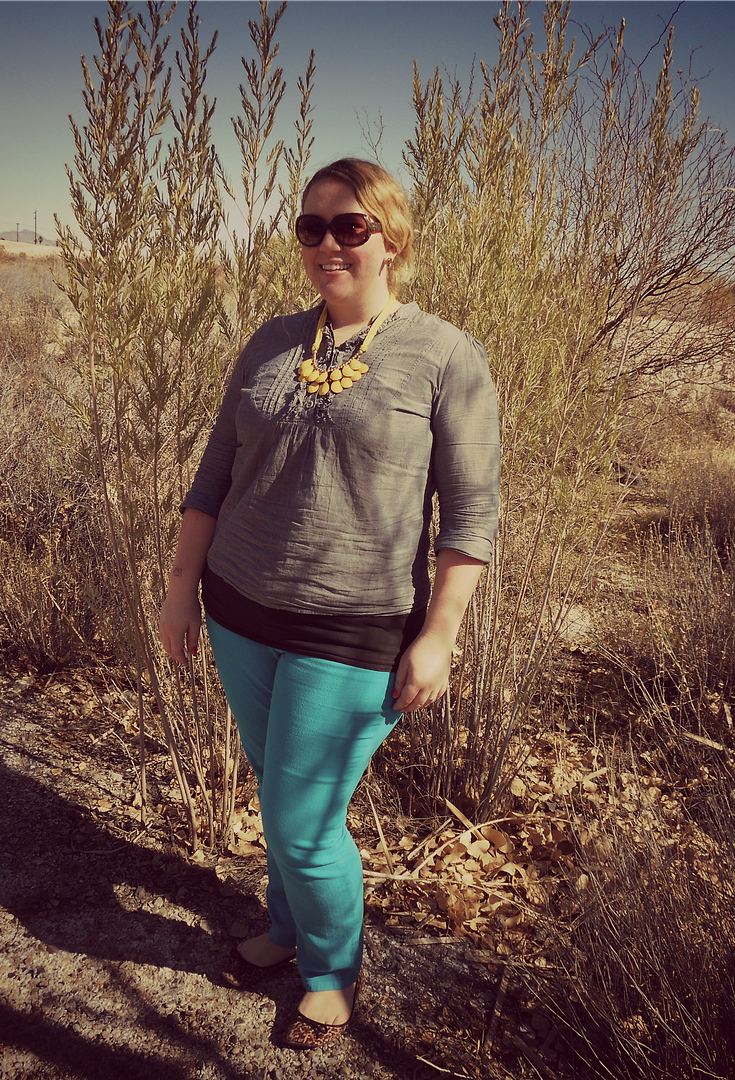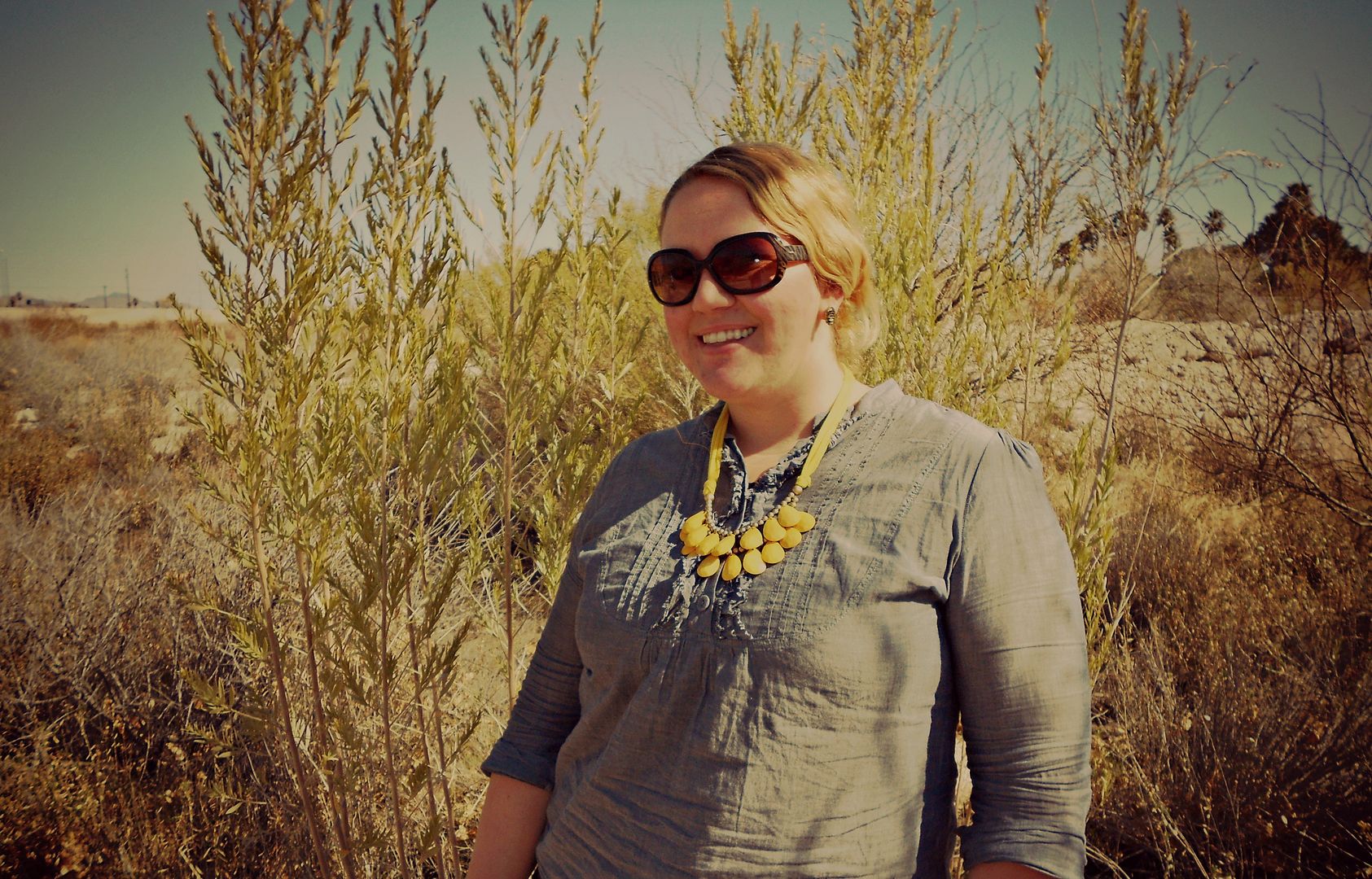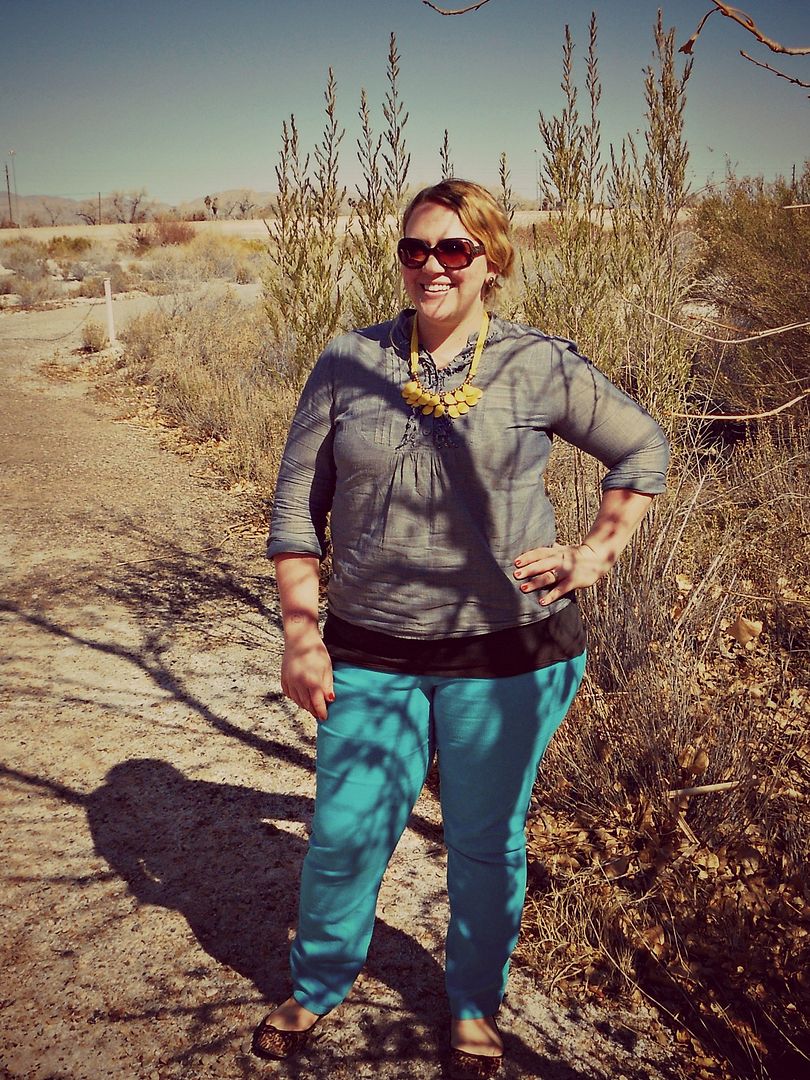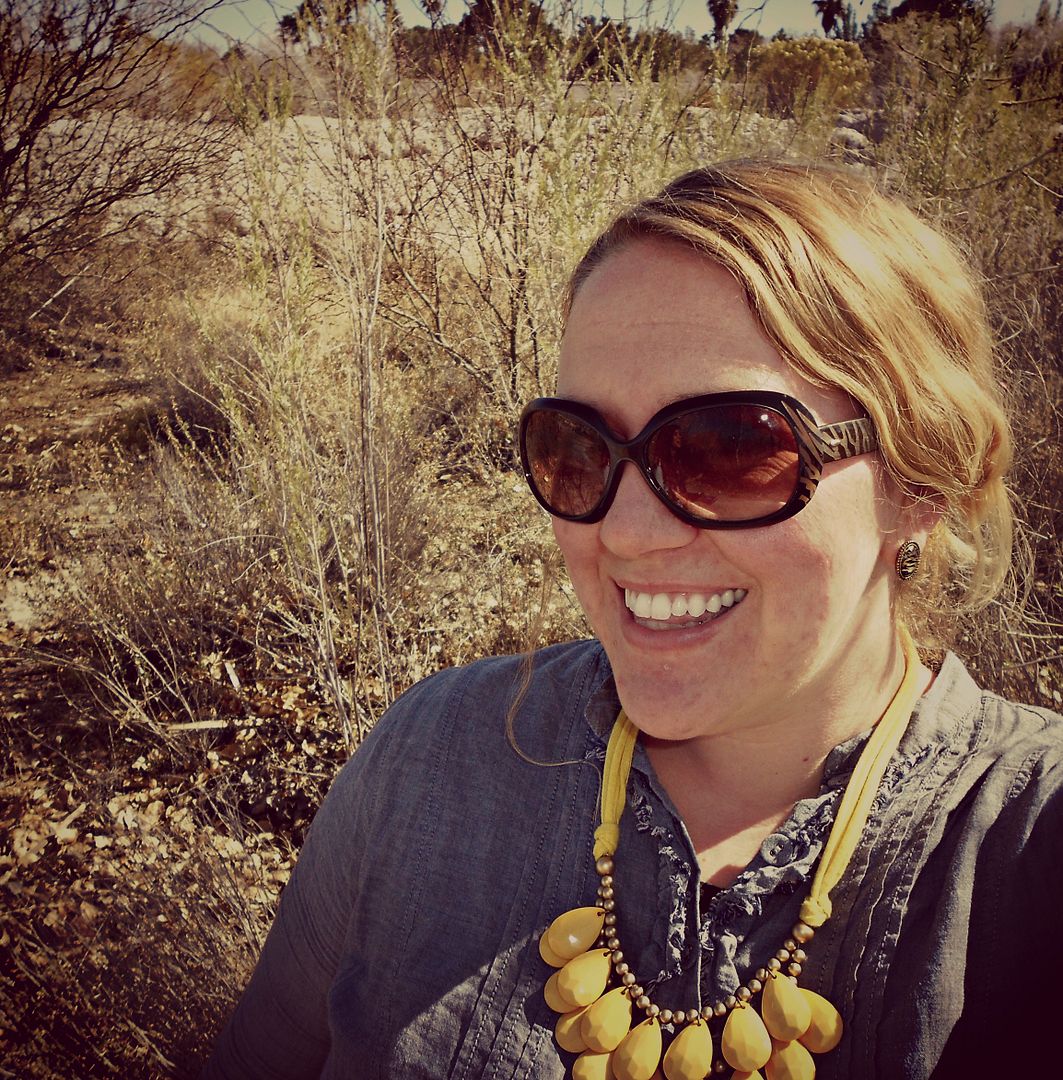 Shirt: Target - Layered Shirt: Shade - Necklace and Earrings: Sassy Steals - Pants: yard sale - Shoes: Payless
Miss Priss has had croup for the past few days. She is in a sad state. Full of emotions and all those other goodies that a cold brings. You know tears, boogies, and spit...just the cool stuff those littles like to share with us Moms. When putting her to bed last night she was quite emotional and needed some songs to calm her down. Usually I do a little Winnie-the-Pooh or Twinkle Little Star, but Soft Kitty came to mind. Anyone know that song? Soft kitty, warm kitty, little ball of fur...happy kitty, funny kitty, purr purr purr. Sheldon would have been very proud.
On another note...I have joined the skinny jeans fashion revolution trend! I am quite proud. I got these from my sister-in-law via a yard sale. I can't get enough of skinny jeans now. Why has it taken me so long to try them!I know am on the search to get them in many colors!
Enjoy the rest of your weekend. It is a new month and I am prepping for my shopping trip on Tuesday. I will have a menu up tomorrow :)
These pictures were taken at

T

he Springs Preserve here in Las Vegas
If you want to view my

appearance

on San

Diego's

Living Well on L

e

ss segment click HERE
XO Danielle