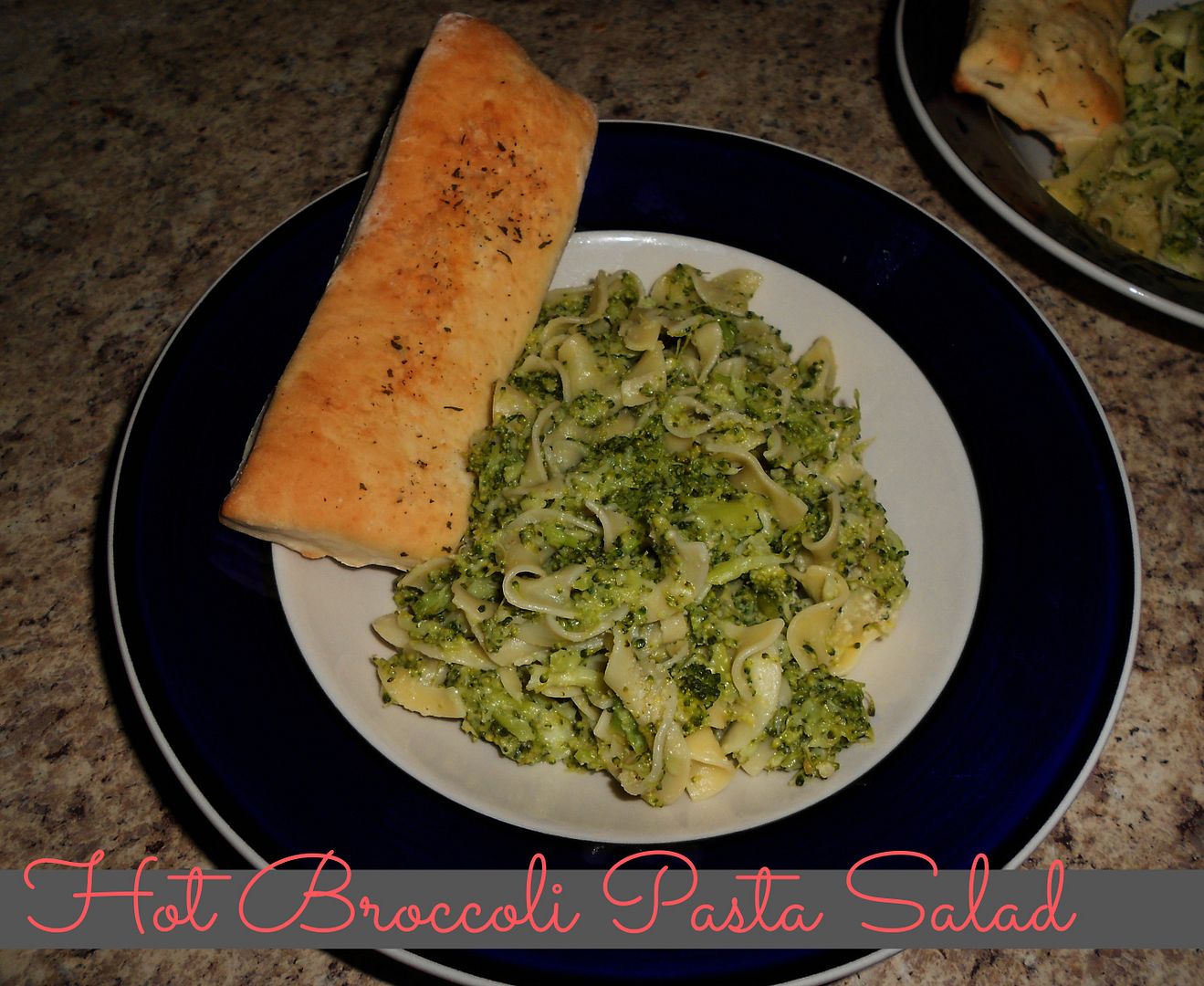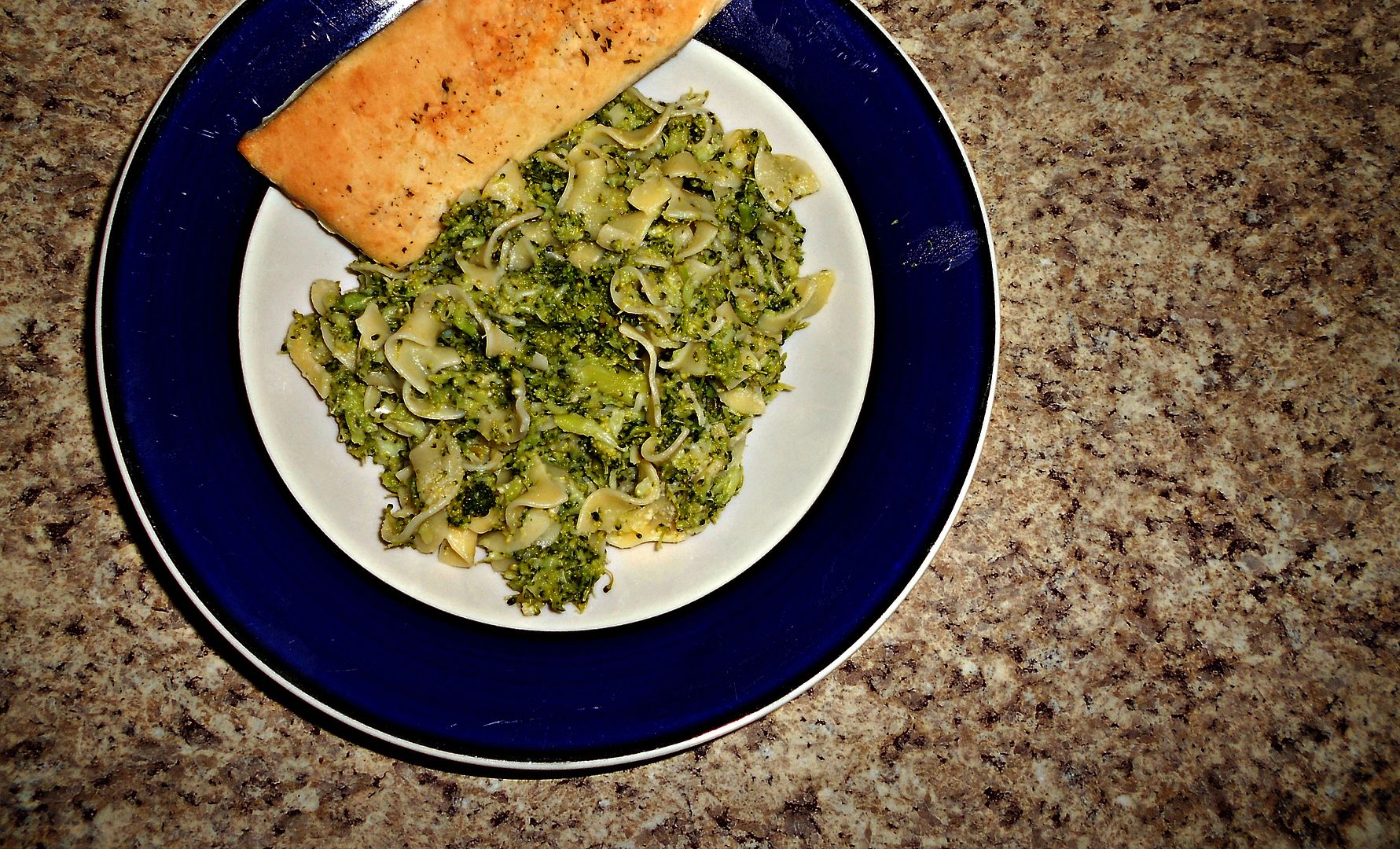 We had some broccoli left overs in our fridge and I desperately wanted to use them up. My first thought was a casserole, but hubby hates casserole. Because of that, I had to get a bit creative. I used what I had on hand and came up with a yummy pasta salad recipe. This is a great one for using up leftover veggies and pasta. We had this for lunch last week, but if you add some meat it could be a great, quick dinner.
Hot Broccoli Pasta Salad
3 cups egg noodles
2 cups cooked broccoli
1/2 tsp garlic salt
3 tbl melted butter
1/3 cup Parmesan cheese
Cook egg noodles according to package directions. Drain noodles. Place back into pot and add broccoli. Pour melted butter, Parmesan cheese, and garlic salt over broccoli. Mix well. Broccoli will break up into small pieces as your stir. Serve hot with left over
bread sticks
.
Dinner in less than 20 minutes and you get to use up leftovers. Score!
*If you have leftover chicken, this would make a great addition to this meal as well.
Print Recipe
HERE
XO Danielle