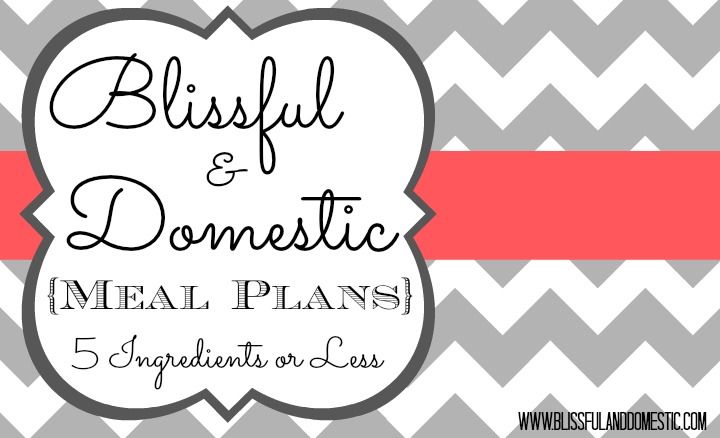 Happy Tuesday Lovelies! I know it has been forever and a day, since I have posted a new meal plan. They are seriously a labor of love. They are time consuming as all heck, but knowing that you guys are using them and saving $$ gives me the motivation I need to continue on. The fact that I just checked out the
Legally Blonde
Broadway Sound Track, from the library, isn't hurting either. Music gets me through all the typing and planning. I'm addicted!
I have been doing a little sprucing up with the recipes and meal plans lately. I am working on getting the new
menu plan
site up and running. It is taking way longer than I thought, but I am channeling the little engine that could. I also have a
recipe site
as well. These are all parts of Blissful and Domestic, but do have their own web address. They can all be found here on the main blog page though, in the tabs. So good times happening behind the scenes of Blissful and Domestic. Thank you all for your patience and inspiration. I am constantly trying to make this site better and more useful. Thanks for the continual flow of ideas you send me. I read every single one and try my darnedest to apply them to my little piece of blog land. You all give me so much inspiration!
This weeks meal plan has some simple yumminess to feed you family. You will find French bread pizza, creamy chicken, and some other great favorites of mine. I can't wait for you all to try them out and get to saving this week!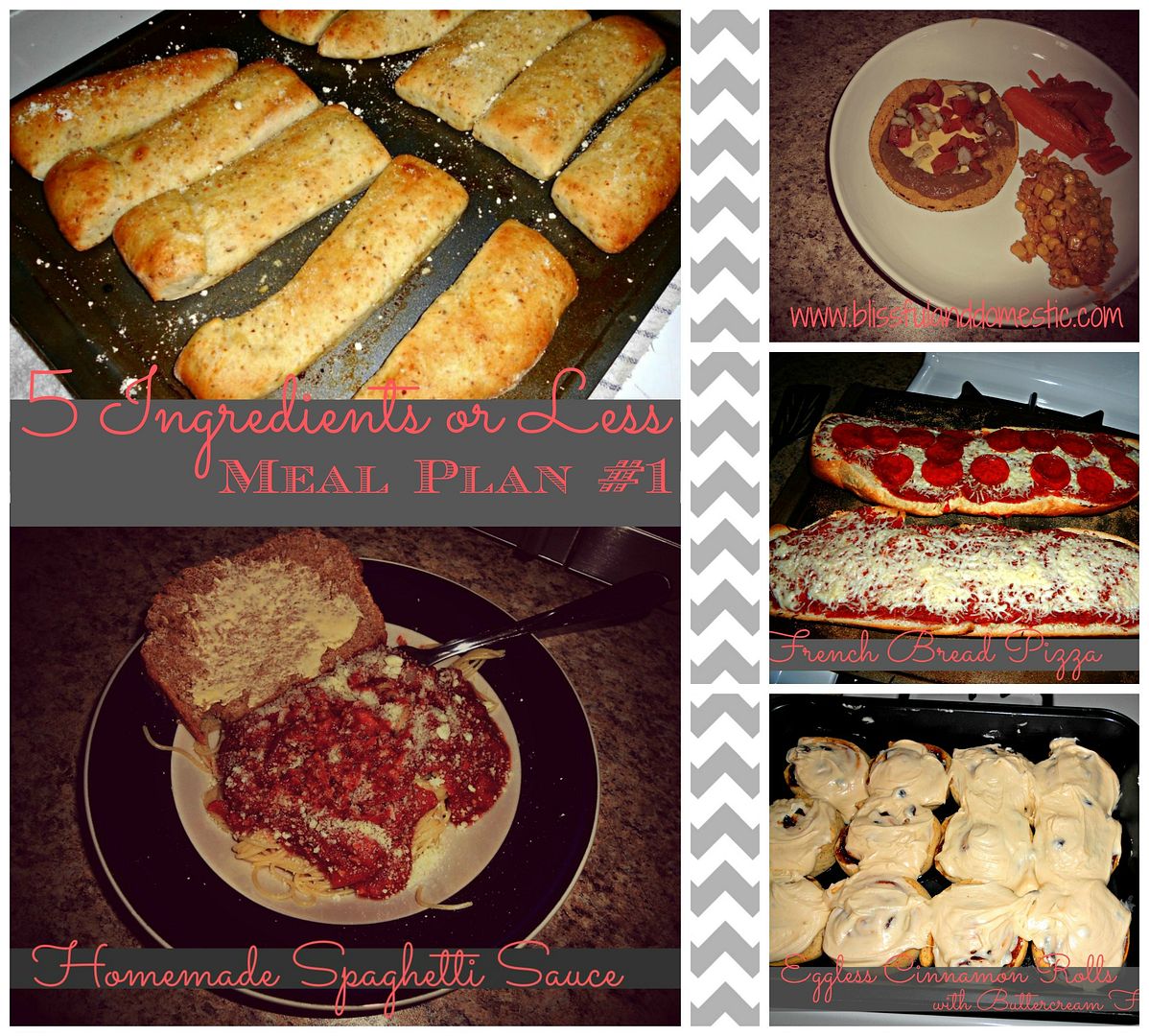 Something for everyone on this week's meal plan! Hope you find something new to try in the kitchen this week…or better yet, try them all!
Find the Printable Meal Plan and Shopping List on Blissful and Domestic Menu Plans
XO Danielle