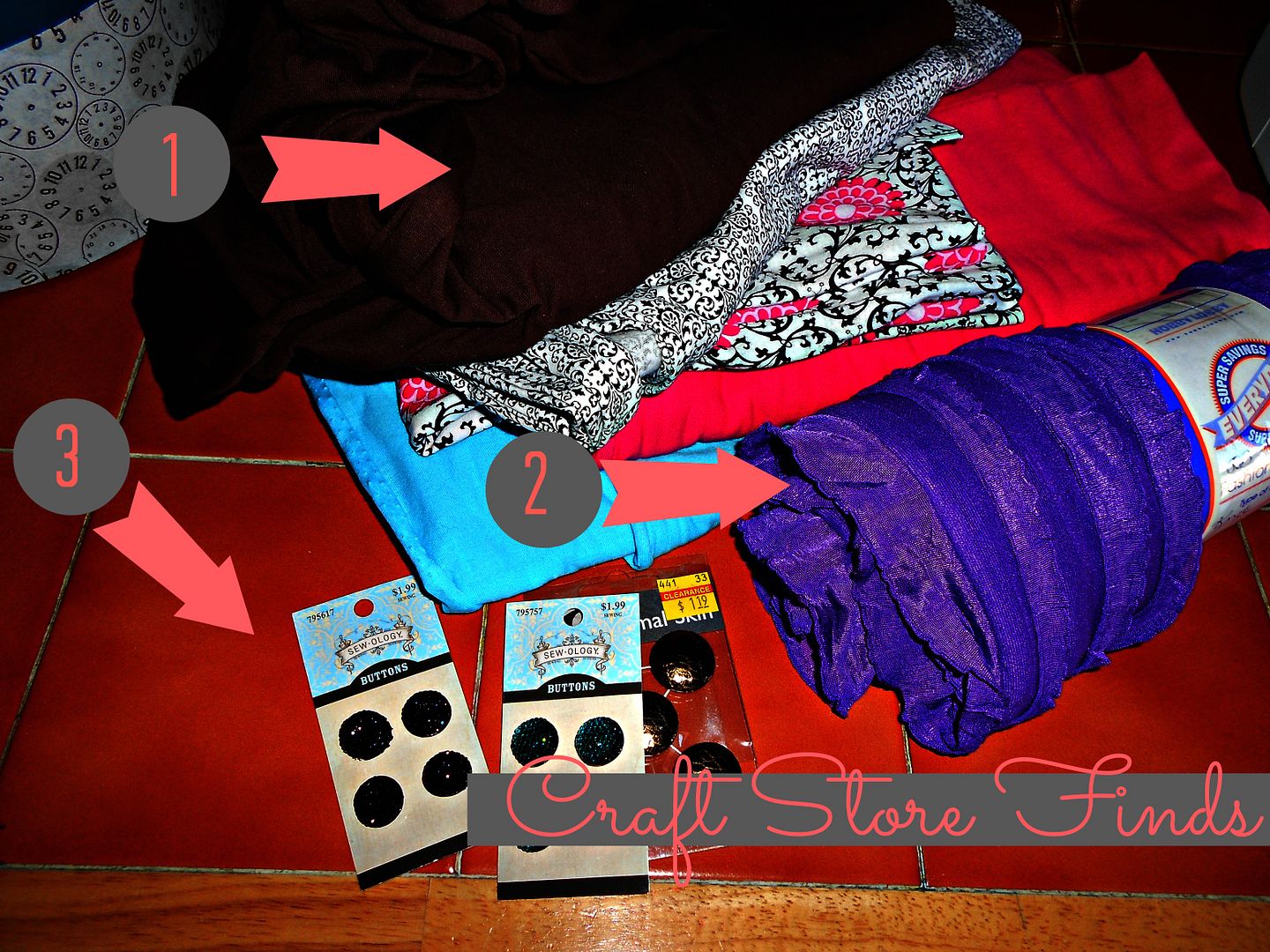 What do you do when your hubby tells you to have a night to yourself.... To go out with your sisinlaws, watch a movie, oh and do a little fabric shopping as well? You run out the door and don't ask questions ladies... That's what you do....err...at least that's what I did :) I had a Momma's day off this past Friday and it was pure bliss. I walked around Hobby Lobby all by myself. No one asking to run to the bathroom or begging to look at toys. I was able to leisurely walk through the aisles at Hobby Lobby and drool over all the cuteness. It was AMAZING. I love that family of mine something fierce, but every once in a while I need to recharge these batteries. A girls night out was just the ticket. That hubby sure does spoil me. I saw
The Host
with my sisinlaws and ate some yummy food at
Sweet Tomatoes
.
I will post pics from our night tomorrow.
Want to hear about the goodies I snagged and my plans for them? I am pretty excited:)
1- I snagged a few knits fabrics to make some maxis for Miss Priss and I. I made a tutorial for you lovelies and will be sharing it tomorrow. It will be based off my
leopard maxi
you all loved.
2- I found a remnant* of pre-ruffled fabric. I have wanted to work with this stuff for like ever and a day, but at $10.99+ a yard I couldn't bring myself to buy it. I found a 3/4 yard remnant for under $5. Can we say Score! My fingers are itching to sew with it.
3- I found some fabulous buttons on clearance. I plan to replace some buttons on some of my cardigans. Replacing buttons on your shirts, blouses, and sweater will give them new life. You will feel like you have a brand new garment, especially if you add a little sparkle like I am going to with my buttons. I have also added
lace to old cardi's
in the past, which came out great!
*Fabric remnants are sections of fabric that are left over from runs of fabric at craft stores. Remnants can range in size from a couple of inches all the way through to sections that are several yards long. These fabric pieces are sold at a discount and can be used for a number of creative projects. I always look at the remnant fabric section, when I visit my local craft stores. I can usually snag some fun fabric, which normally I wouldn't buy.
I can't wait to finish some more projects and share them with all you lovelies. Warmer weathers are coming and I am ready to get my summer wardrobe together. I will share all my tips and ticks as soon as I can.
XO Danielle