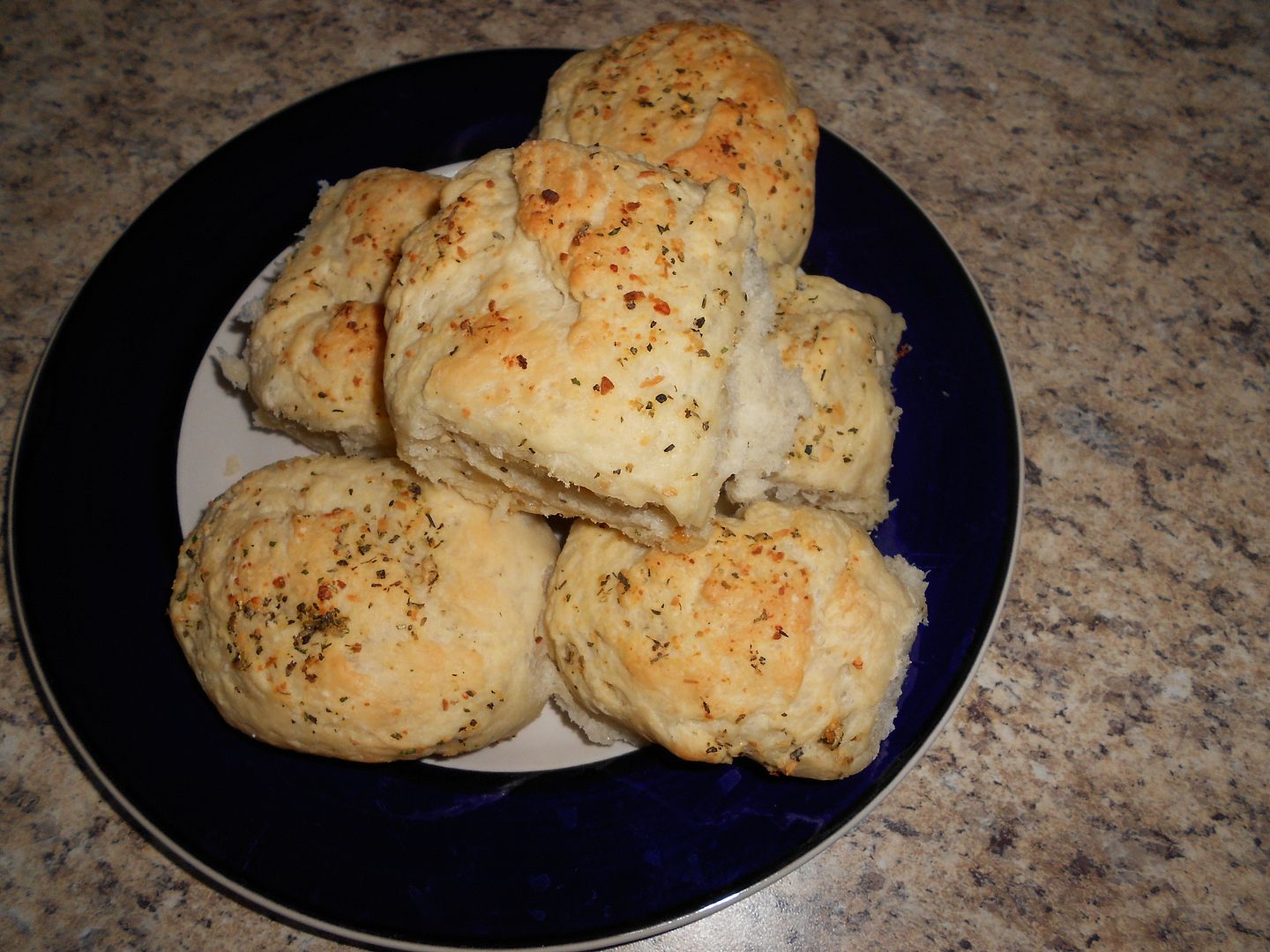 Remember yesterday I told you we were all about the bread recipes at our house lately? Well, I wasn't kidding. We tried these garlic rolls when I made
creamy tortellini soup
, since then they have become a favorite. It is another bread machine recipe, which are my favorite. I adapted this recipe from
HERE
. I used the dough recipe and put it in my bread machine on dough cycle. Enjoy it with your dinner tonight.
Garlic Rolls
3 cups bread flour
1 tbsp. sugar
2 tsp. instant yeast
1¼ tsp. salt
2 tbsp. olive oil
¼ cup milk*
1 cup plus 2 tbsp. water
Add 2-3 tbl of flax seed (optional)
*we use soy milk
Place all ingredients in your bread machine according to the machines directions.
Mine is always liquids first with the flour and yeast being last.
Put your machine on dough cycle.
Once that cycle is done, take golf ball size pieces of dough and roll in balls. Place on greased baking sheet.
Add some butter, mixed with garlic salt, to the top of each roll. Be generous. It will melt into the roll during the rise time and baking. Makes it oh so good!
Let rise for 15 minutes, in a warm place in your kitchen.
Bake @ 350 for 20-25 minutes.
Print Recipe HERE
Enjoy!
XO Danielle