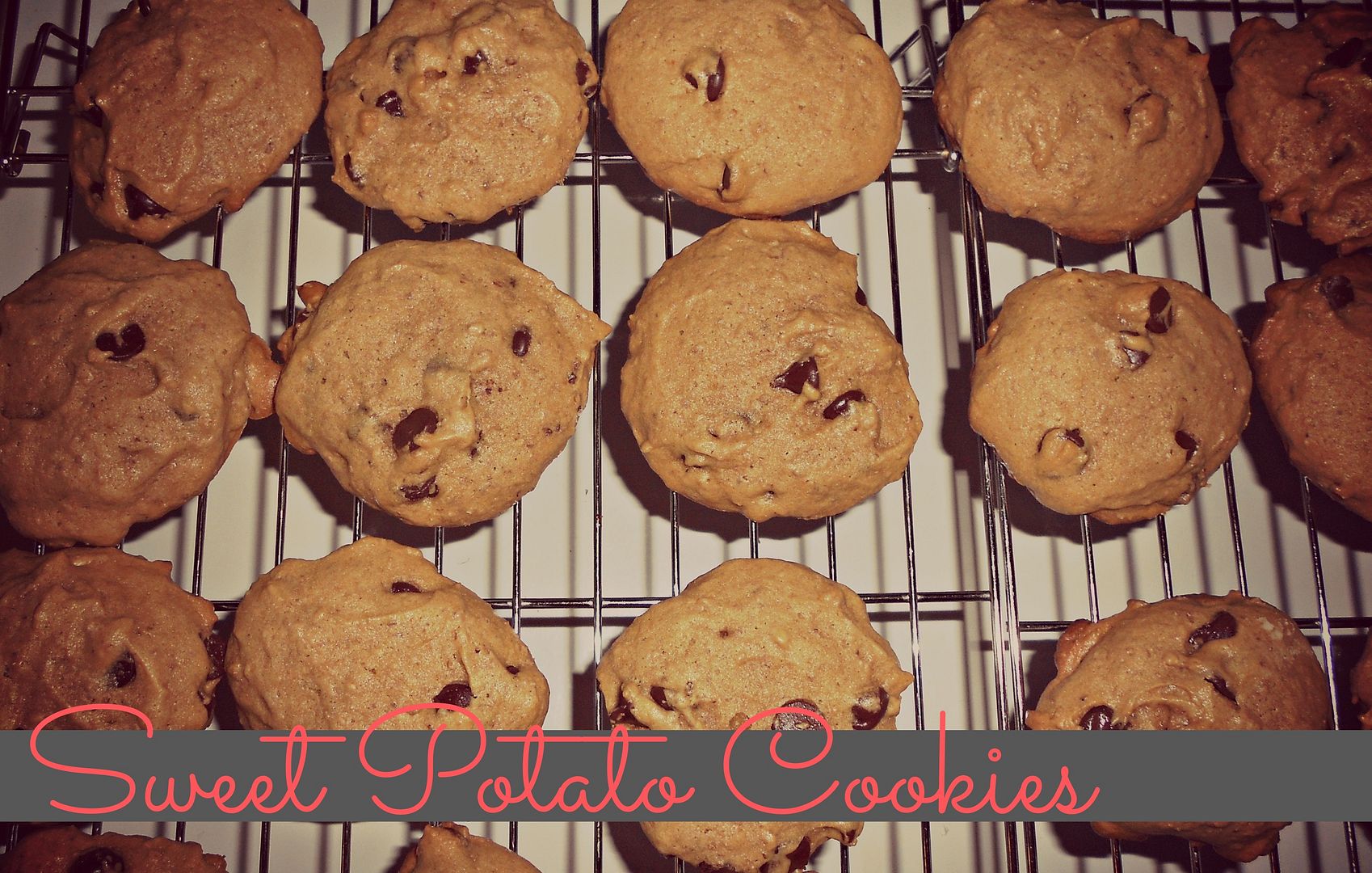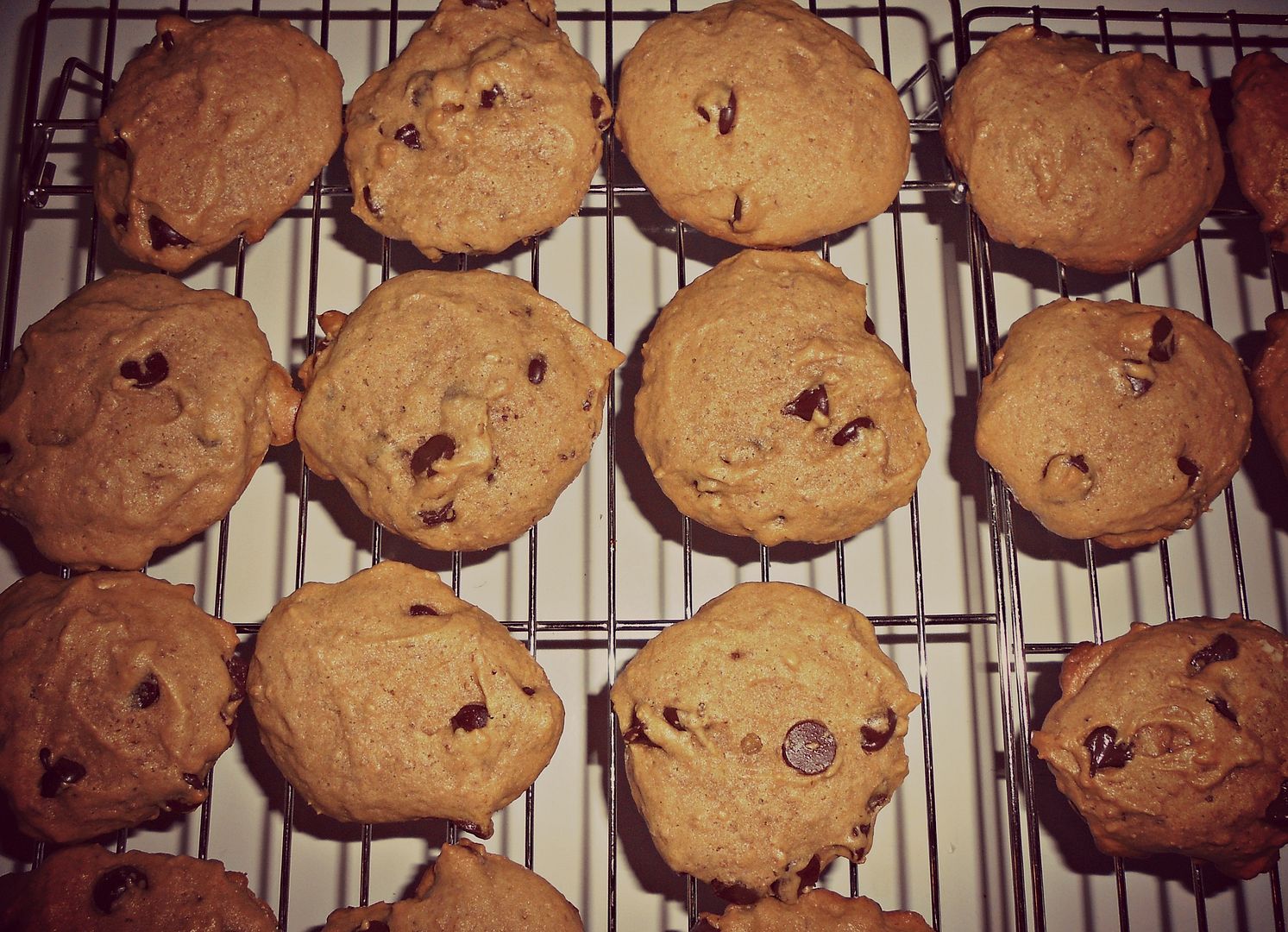 After making my
sweet potato quick bread,
I knew I couldn't stop there. I needed to make something else yummy with my sweet potato puree. Sweet potatoes make things taste so yummy, you forget your even eating a veggie. I decided that some sweet, delicious cookies were going to be in my near future. I took my
favorite chocolate chip cookie
recipe and revamped it a bit to accommodate my yummy puree. These cookies came out wonderful....almost too wonderful if you know what I mean. They may or may not have been eaten in less than two days. I know gluttons we are, but they were so dang yummy. So whether you eat them all,share with friends, or freeze half. Whip up some yummy cookies today. Oh and share with that family of yours.....then you won't eat the whole lot...like I may or may not have done. Just saying...:)
Sweet Potato Cookies
1 cup white sugar
1 cup brown sugar
1 cup (2 sticks) margarine or butter
1 egg
1 cup sweet potato puree*
1 ½ tsp vanilla
1 tsp baking soda
1 tsp salt
3 cups all-purpose flour
12 ounces semi-sweet chocolate chips
¼ cup ground flax seed
¼ cup ground bran
Place sugars and butter in a bowl and blend. Mix until creamy. Add egg and vanilla, mix well. Gradually add puree and mix until combined. Add dry ingredients and mix. Add chocolate chips and mix until combined. Bake at 350' for 10-12 minutes. Cool on wire racks.
-makes about 54 cookies
* You can make your sweet potato puree ahead of time and freeze in freezer safe containers or baggies. You can also use any leftover sweet potatos you may have as well. Just throw your cooked sweet potatoes into a blender/food processor and blend until smooth. Add water to thin out your puree if needed. This is a great and sneaky way to get more veggies into you and your family's diet.
Enjoy Lovelies!
P.S.
I think I hit the record for using the word "yummy" like a bazillion times in a post. Your welcome!
XO Danielle