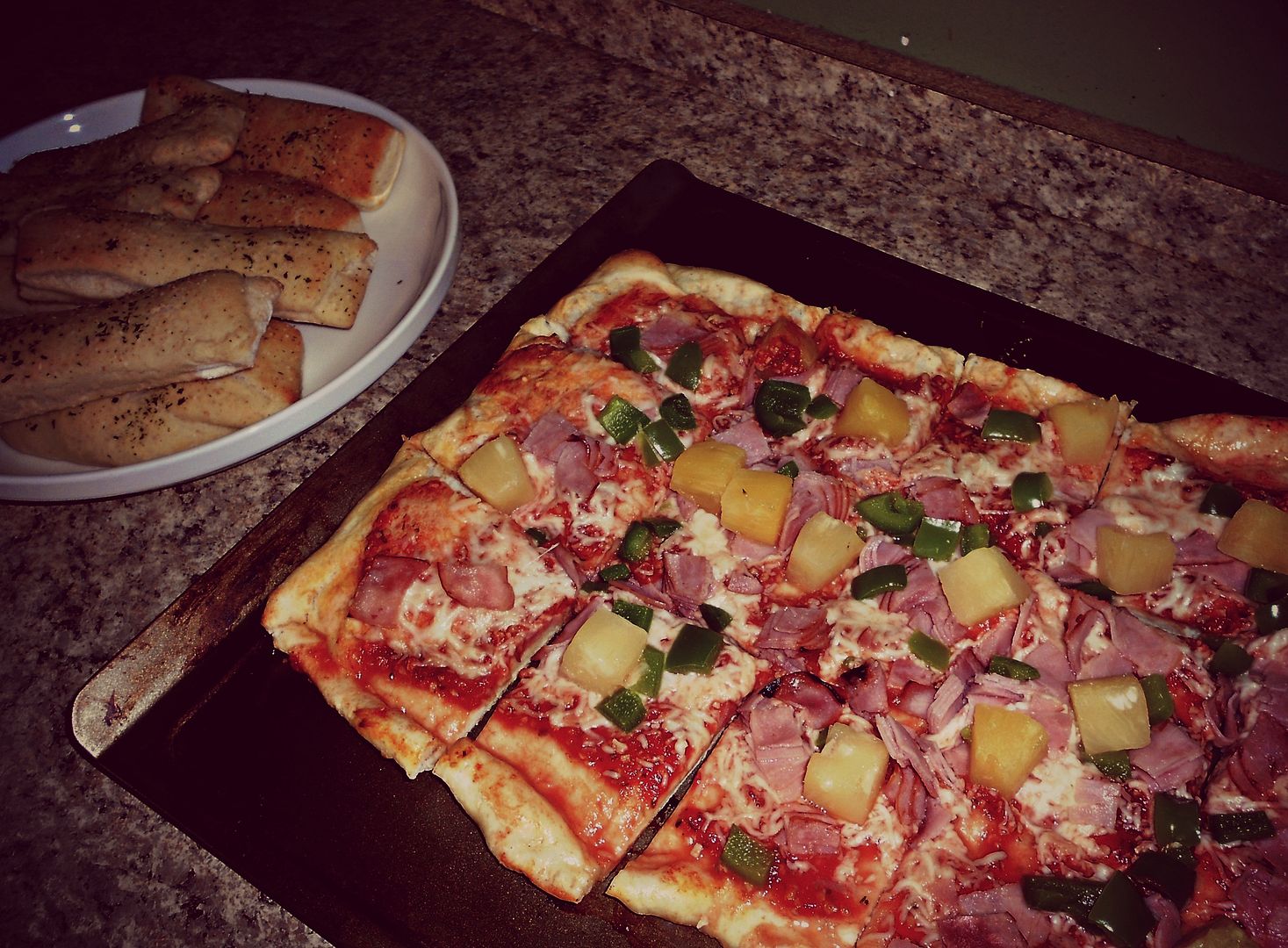 Guess what Lovelies? Well

f

irst of all it is Friday, which means it is pizza night! Woot Woot! Best day of the week! Second, I also have a secret to tell you. Remember a while ago I shared my whole wheat bread-stick recipe? Well this recipe doubles as a pizza recipe too. I like to make a double batch. I use half for a pizza crust and half for some bread sticks. My family really enjoys this recipe. It makes a fabulous thin crust pizza. Last week we made a Hawaiian pizza and it was pretty scrumptious. Hubby thinks the whole pineapple on pizza is weird, but he is warming up to it. So whether you do pineapple, olives, or are strictly a cheese gal, you can use this recipe to create some yumminess for your family tonight. Enjoy some pizza tonight lovelies!
Thin Crust Pizza
1 ¾ cups whole wheat flour*
Combine yeast, sugar, and water in a bowl. Mix until combined and yeast starts to bubble around the edge of the mixture. Allow to sit for 5 minutes. Yeast mixture will be bubbly after the 5 minutes. Next add flour and salt. Mix until a ball of dough forms. Knead for about 5 minutes. Allow to rest for a few minutes. Next roll out dough into an 9 x 13 rectangle or use a round pizza pa. Top with some homemade sauce and your favorite toppings. We did deli ham, bell peppers from my freezer, and cheese. Bake @500' for 8-10 minutes. Allow to sit for 5 minutes before cutting. Enjoy!
* you can use whole wheat flour, white flour, or a combination of both.
Make Bread Sticks HERE
Print Recipe HERE
XO Danielle