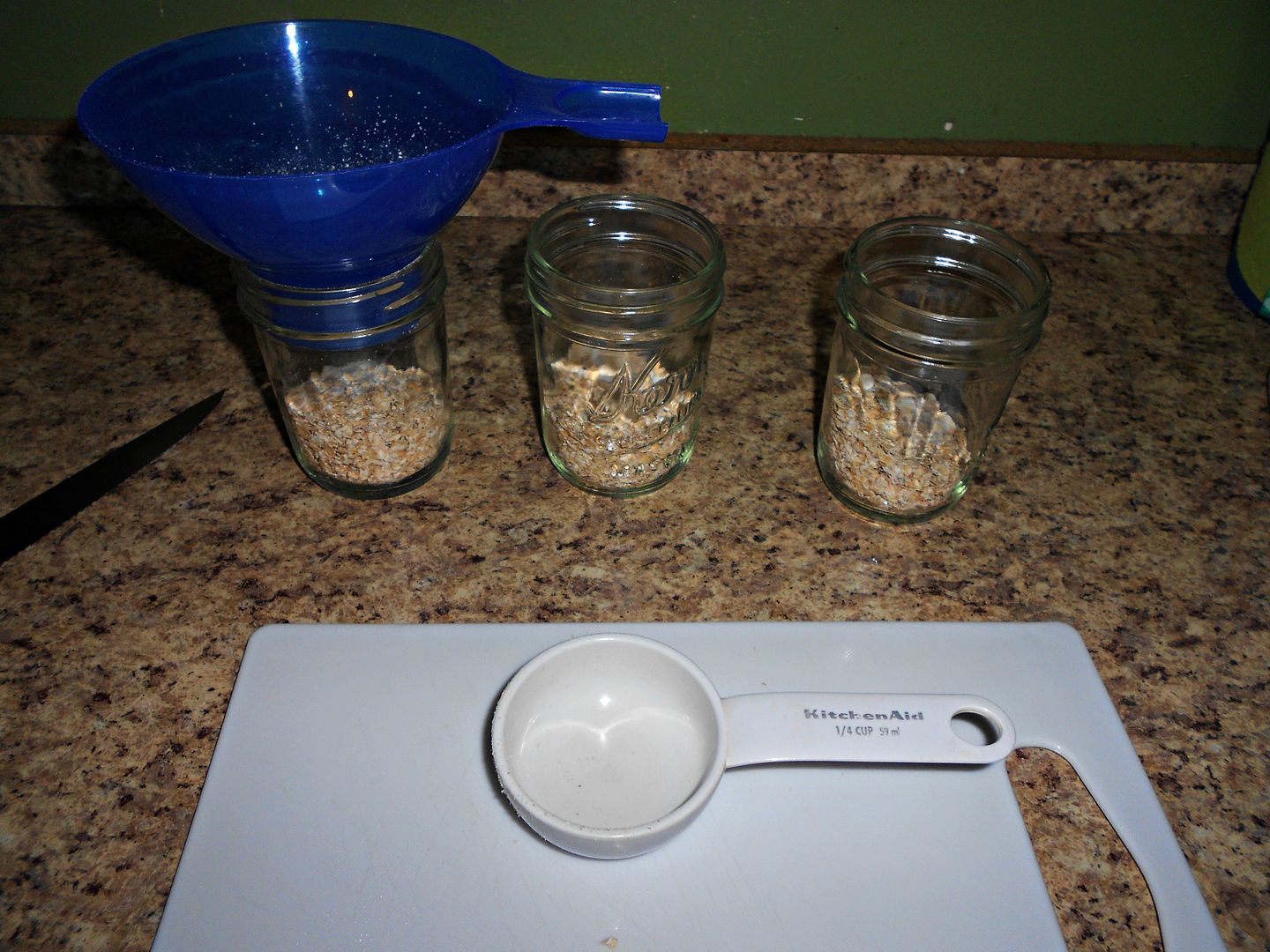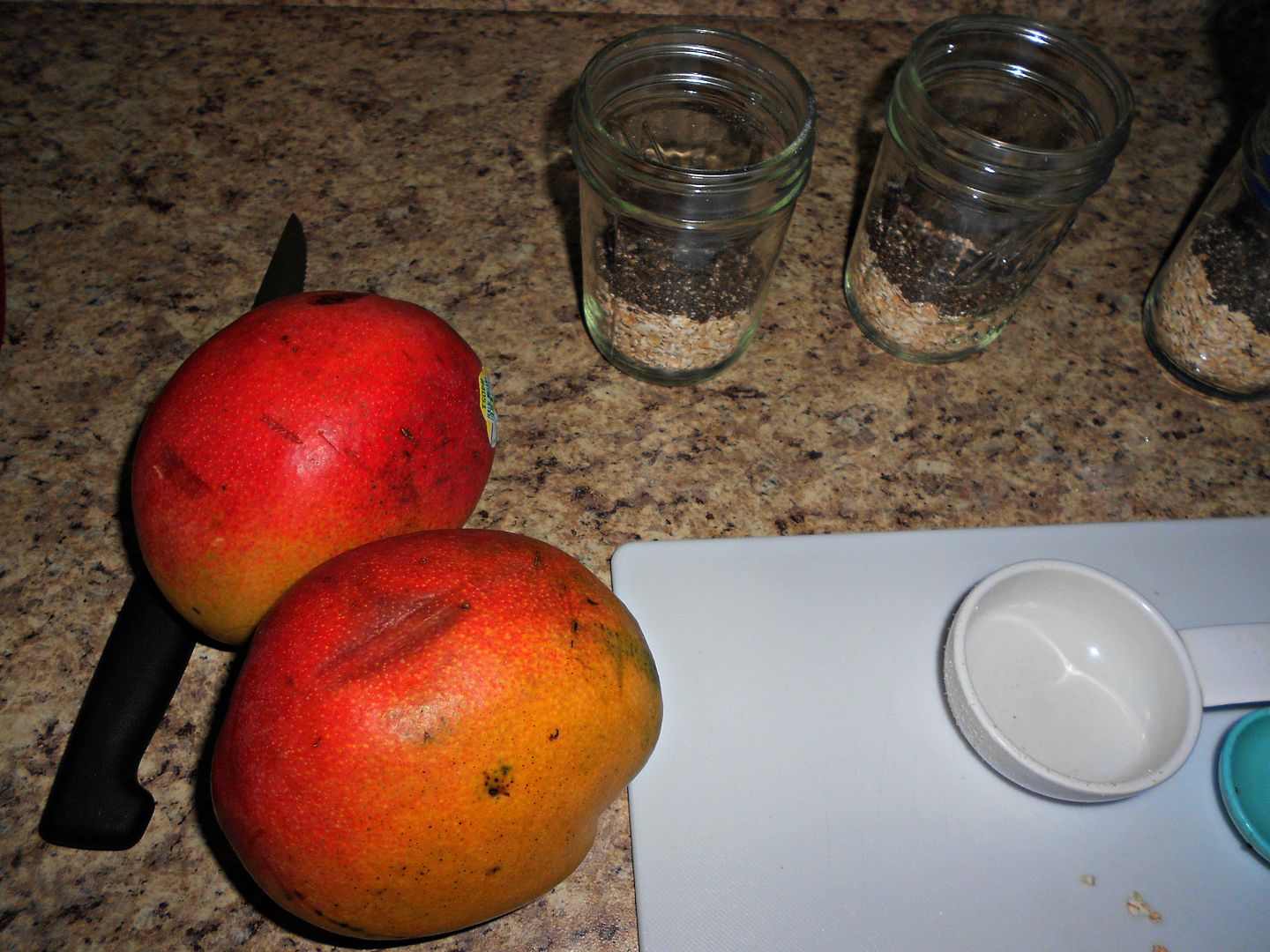 We love oat meal in this house. It is such a quick, filling breakfast to make. It gives us the energy we need to keep moving and groovin'. I especially love overnight oatmeal, since my kids can heat it up themselves in the morning. Anything to help them help themselves is great in my book. Want to make some overnight oatmeal yourself? Find out how below!
Mango Over Night Oatmeal
To start off add ¼ cup quick cooking oats, 1 tablespoon of
chia seeds
, and place in your mason jar. Drizzle a bit of honey over the top, add desired amount of fruit
(I used 1 mango between 4 pint mason jars)
, and fill with milk*, leaving ¼ inch of head space. Stir gently to combine.
Place in your fridge overnight. In the morning, we heated it for 2-3 minutes in the microwave. The kids loved being able to help make their own breakfast in the morning. During the overnight soak, the oats and chia seeds absorb the liquid and soften. They are perfect in the morning! Such a great texture and oh so yummy!
*I used soy milk
Print Recipe
HERE
XO Danielle