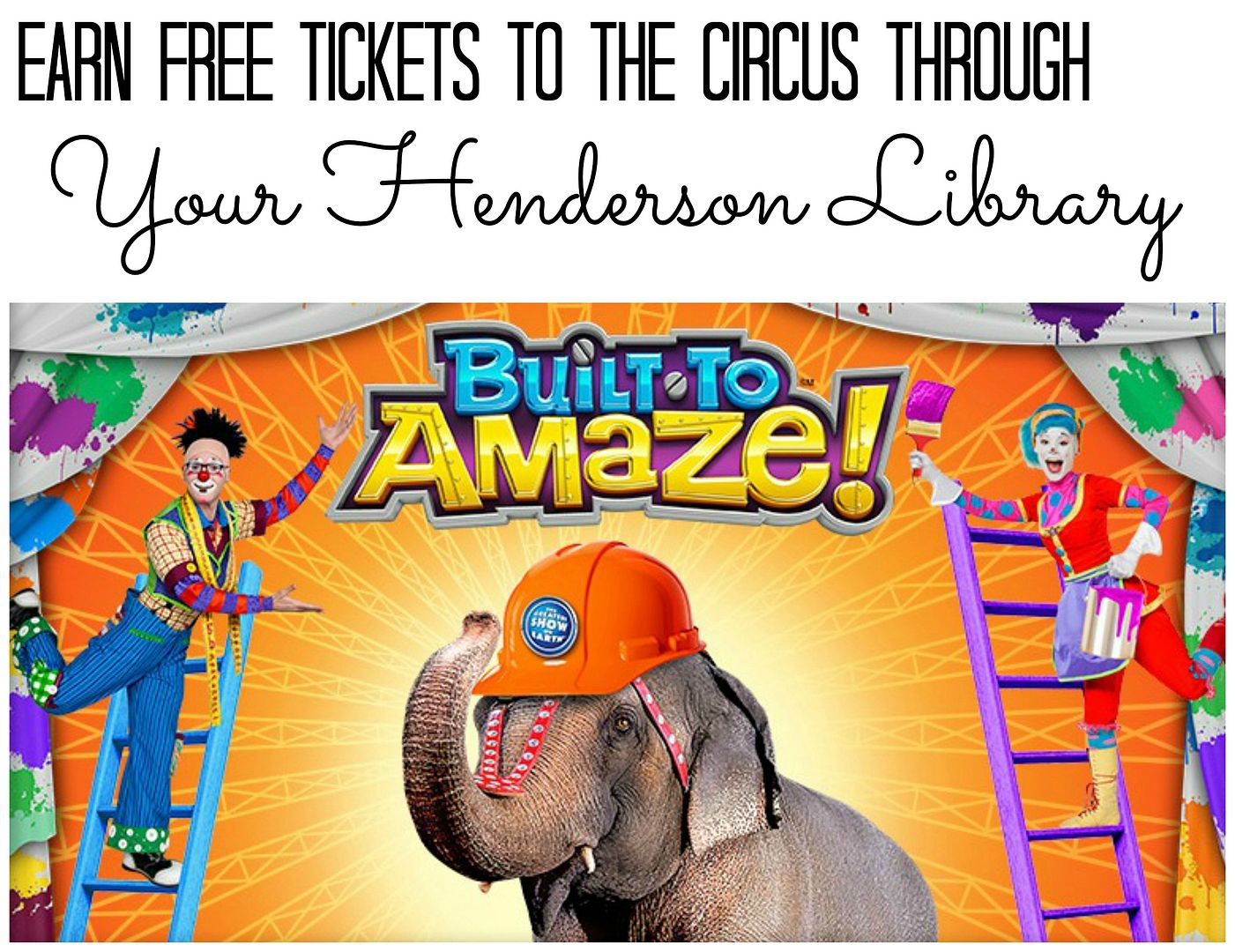 This past week, during our library day, we learned that
Ringling Brothers
had teamed up with the Henderson Library District to encourage reading. If children read 5 books, then they earn a free ticket to the circus, which is coming to town
here
. I was pretty darn excited...maybe even a little more than my littles. I had seen a commercial for the circus, but knew at $15 a pop, it was nowhere in my family's budget for a family night. I mean that would be about $60 for us all to go! Nope nowhere near what I budget for family night
*.
However, if my littles earn their tickets, then the cost of going to the circus is back into the realm of what I budget. Why am I sharing this? Well because I love anything that encourages my children to read and I love having them set a goal and work hard to earn something fun. I know I am not the only mama out here in Henderson who feels like this, so I thought I would share the knowledge. Lets all encourage our littles to read and work hard. Hey us Mamas can even pick out a book or two to read! Kids learn by example, so I try to remind myself to set a good reading example as well. I just finished reading
Out of Control
. It was a good one. In fact the whole series rocks my pioneer loving socks!
If you don't live in the Henderson area, check with your local library and see what programs they have going on. Our library is always cooking up something to get those kids to read.
*I know you are going to ask what I budget for family nights, so I figured I'd share. I like to spend around $40-$50 a month on family night. This includes any special treats or outings. Because of this small budget, I try to keep things as frugal as I can. $40 really adds up when you have a family of four. I try to always remind myself that family night is not about the amount of money you spend, but how you spend your time together.We just try to have a little frugal fun each week!
Have a great day lovelies!
XO Danielle