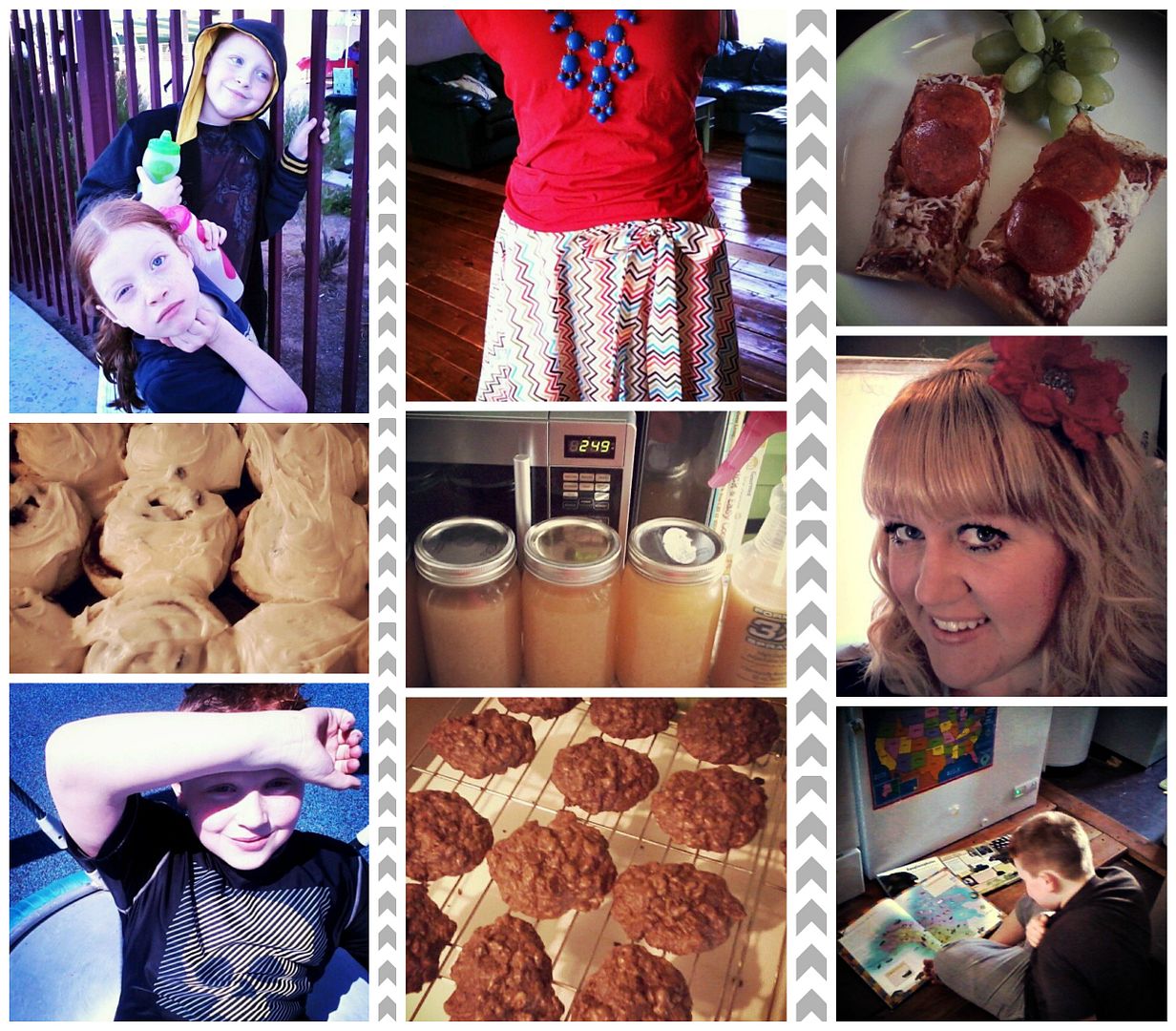 You brought us Charlotte's Web (the play),
cinnamon rolls
,
French bread pizza
, and a fabulous new
Chevron Skirt
. You brought us
homemade citrus cleaner
(for all those afternoons spent spring cleaning), baking, and newly opened splash pads.
The splash pads were much appreciated
. It is too dang hot to be outside, unless you are running through water, spraying from the ground :) You brought us
Once a Month Shopping
(I love the look of a stocked pantry)
,
family nights
, and
many crafts
. We had a blast with you. We got to see Miss Priss loose her first two teeth and the new ones started coming in right behind. We got to build a volcano, with daddy, and do school in our pajamas. I got a new haircut and have never been so in love with a do. Jason and I grew a whole year wiser....and we got to see him reach a four year goal! He graduated from college and I am forever proud of that man! He was accepted into the police academy, which he leaves for in two weeks! I can't believe all the changes we have seen in the past two months. It fills my heart with nothing but gratitude. Gratitude to my family, gratitude to my Savior, gratitude to all who come to this little piece of blog land every day. I am thankful, thankful, thankful. April and May you were amazing! I love you always! Until next year...peace out!
More
Months in Review
XO Danielle