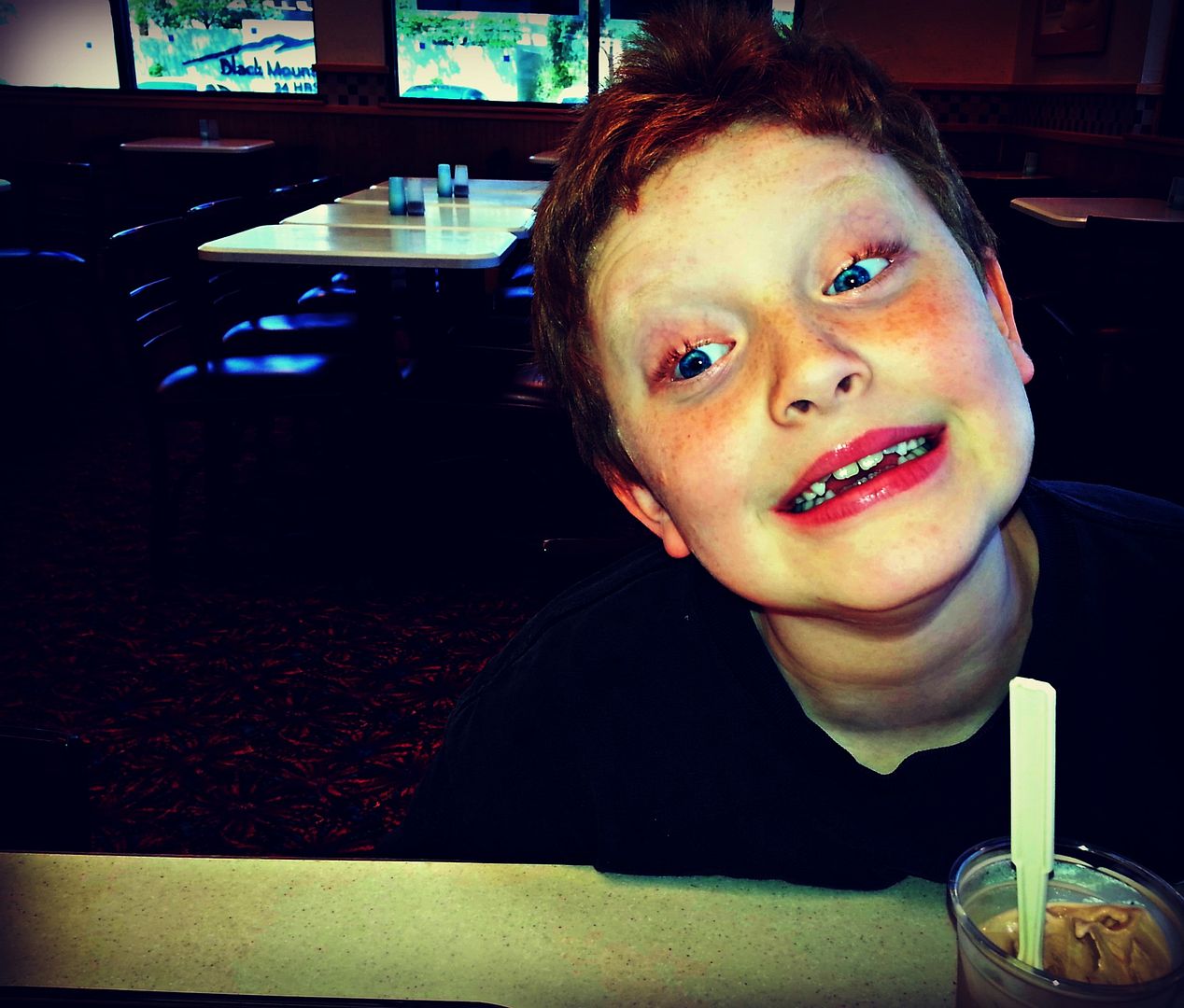 Good morning lovelies! Last week we
ate out on a budget
. We were spending the day running errands and had a few doctors appointments as well. Because of it being an all day sort of thing, I planned a little family fun into the mix. Recently I was sharing with my kids how when I was little we always ate Wendy's Frosty's with French fries. The salty and sweet mix is absolutely delicious.
Please tell me I am not the only one that does this?
My kids thought I was bonkers. I mean I get it. Salty fries dipped into a chocolate soft serve ice cream. It sounds like a prego ladies craving right? Well when I was little this is what we ate. I can vividly remember my mom sometimes just getting fries and a frosty, skipping a meal all together. She passed this quirky combo onto my taste buds as well.
For a bit of family night fun we decided to try it out. We ordered some french fries (can you believe that grease in the picture! I didn't even notice it when we were eating. Dang salty fries...thank goodness we don't eat you very often!)The kids were skeptical at first, but after a few tries they warmed up to my quirky taste buds. We dipped, ate, and enjoyed (some a little more than others). It was fun to try something new with them and to share a little bit about when I was a kid. So this week pick a tradition/memory, from when you were little, and try it out. Your kids will love the stories shared and family time is the best time! Enjoy time with your family this week!
*Remember family night is not about the amount of money you spend, but how you spend your time together. Unplug and enjoy time with your family this week.
See more Family Nights HERE.
XO Danielle