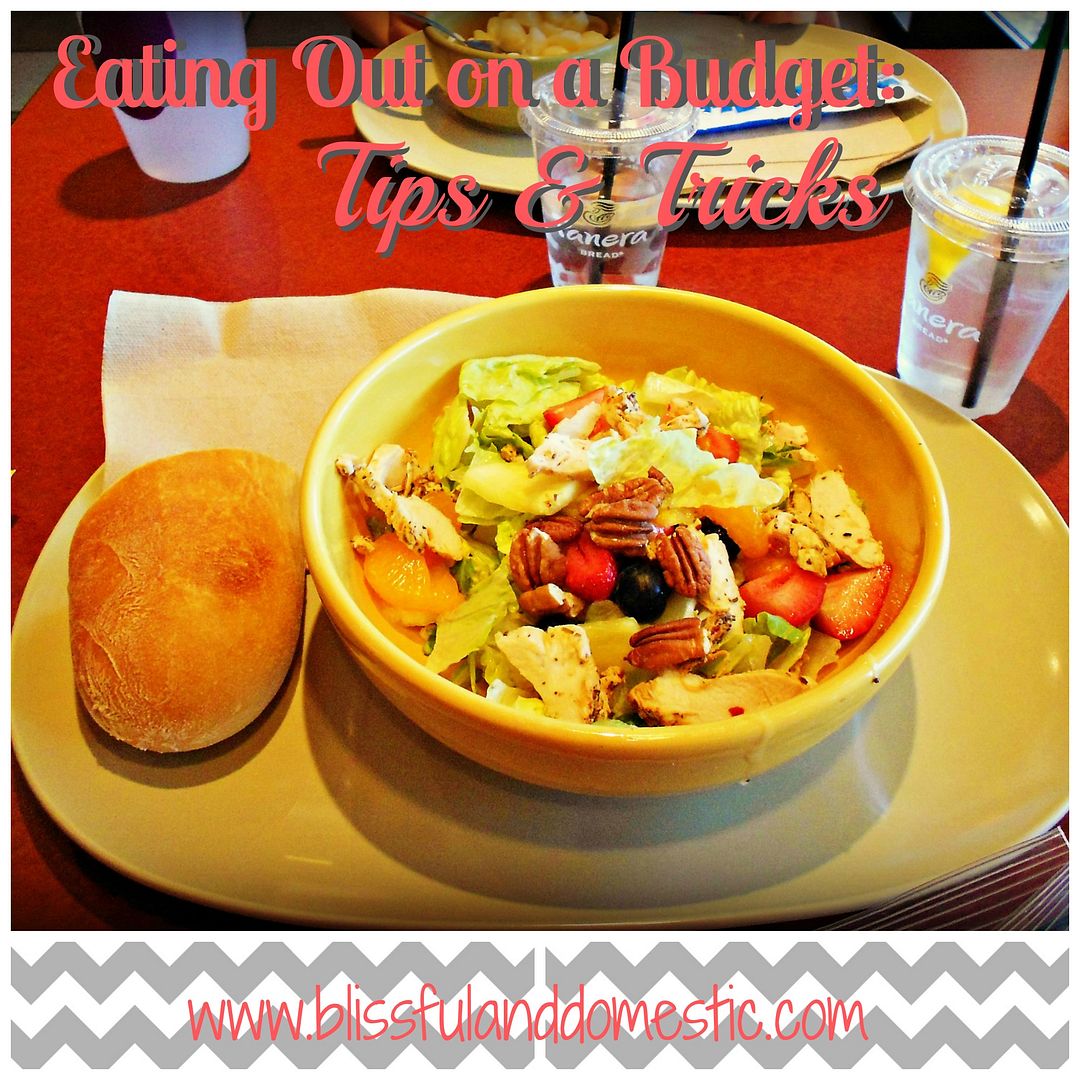 A few weeks ago I posted a selfie on
The Gram
. I was all ready to go out with the family to
Panera Bread
for lunch. We were going out to eat for our
family night
. Some sweet friends had a few questions about how we do this on a budget, how often, and any tips and tricks we do to save. All these questions spurred this post and I hope I will be able to give you some tips and tricks on how you too can live on a budget and eat out occasionally.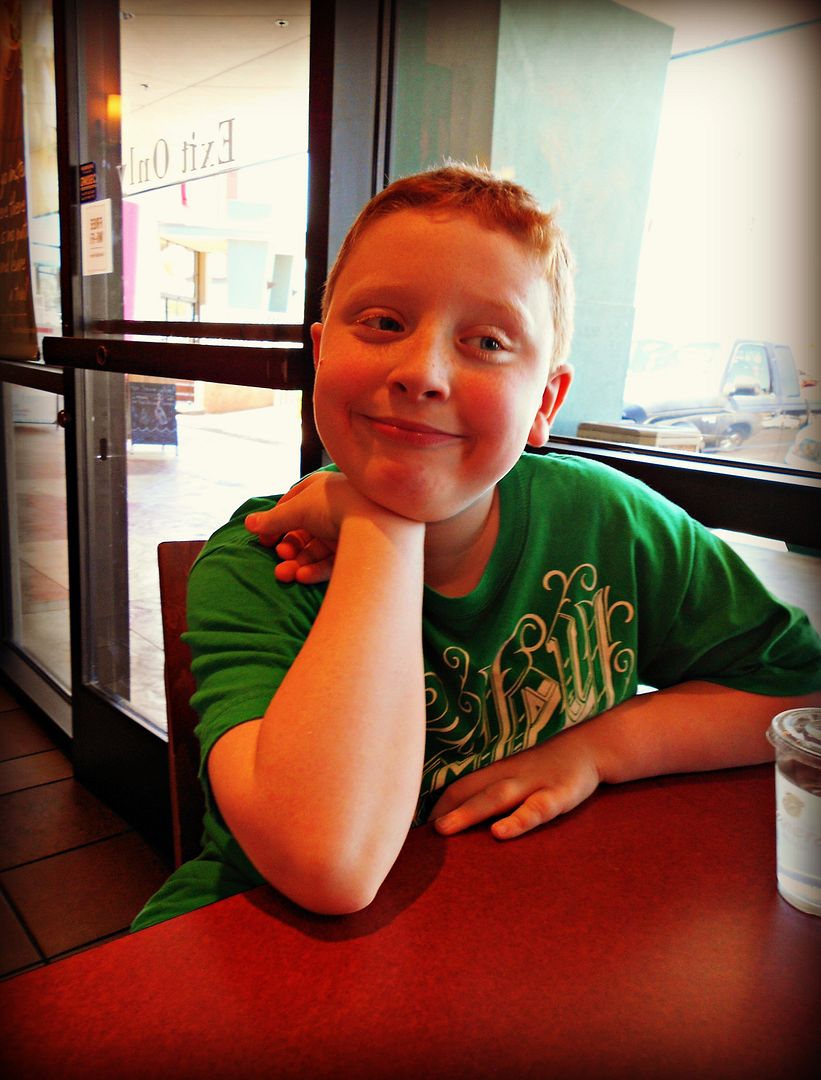 This first thing to remember is that eating out is not an every night sort of thing, unless you're swimming in money, which I am not, but if you are can I please come over and swim too? If you are not swimming in money, than eating out needs to be done on a budget. Even if it is done on a budget, it can add up quickly. Below are a few quick tips to help you when eating out on a budget.
1.
PLAN
- Plan when, where, and how much it will cost you and your family. Make sure you have the money in your account
(once bills and essentials are paid for)
.
2.
MENU-
Look up the menu before you go. Most restaurants and fast food chains have their menus online. Hubby loves to look up menus before hand, since it gives you a better idea of price and type of food. In May, hubby and I went to a
Osaka's
. It is a fun, Japanese restaurant, where they cook the food in front of you. So freakin awesome! It can get pretty expensive though. Hubby and I looked up the menu before hand, so we knew what we wanted and how much it would cost. Because we had been prepared, there was no surprise when the check came. We knew we had money to cover not only the food, but the tip as well.
3.
COUPONS-
A lot of times restaurants will send out coupon fliers in the mail. I know that
Sweet Tomatoes
(only like my favorite place ever!)
sends out coupons every month. They usually come with the grocery adds. They have a coupon where a family of four can eat for $24.99. By using the coupon, you save $20 on your family's dinner. That is some insane savings folks! Restaurants also offer online coupons you can print out. Using coupons is a great way to save a bit of money, so eating out is more affordable. It does not make it less romantic to whip out coupons on a date night with your love. Heck I think I would love my hubby a bit more if he showed off his mad coupon skills. It would definitely be a happy night :) So whether you are doing a family night or date night, make use of the coupons. You could even share coupons with friends. Then everyone saves!
4.
FREE-
Don't you just love that word? I do! Most places offer free water cups, so ditch the soda
(its healthier)
and save! We did this when we went to
Panera Bread
. By skipping soda, and using the provided free water cups, it saved us $10.
5. PORTIONS- Here in America we like things bigger and oh yeah bigger! Because of that, the portion sizes at restaurants are pretty darn ridonkulous! Most dinner portions could have fed a family of four in the 20's. Isn't that cra cra (means crazy)? I mean, that really blows my mind! When you are going out you can ask for a lunch size portion or share a meal with a friend. Sharing will save you calories and money:) We also sometimes have our kids share a meal when we go out. When we eat at Costco (the best place for a quick, affordable meal), we have our kids share. Their pizza slices are GIGANTIC! You can actually ask to have that one slice cut into two. You can also ask for one smoothie to be split into two cups. Neat right? Each child gets their own plate, but you are only paying for one meal between the two of them!
6. MAKE IT SPECIAL- Don't make "eating out" your savior. When it is 5 and your dinner plans have gone awry, don't have McDonald's come to your rescue. Turn to something quick from your pantry. Like a canned soup. You can also quickly whip up eggs, pancakes, or heck sometimes we do PB and J sandwiches. Having sandwiches for dinner is not going to be the end of the world. In fact your kids might just like it:) When you are going to eat out, make it special. We don't eat out very often, so when we do our kids know it is special.
7.
ORDERING UP-
Be careful when servers ask if you would like a "larger size" or additional toppings. Most of these things are not free, but will be added to your total bill. Always ask if the "up-sell", As
The Economides
call it, is free.
8.
LEFTOVERS-
Can't finish your food? No worries, ask for a takeout box. Taking your unfinished food home, will allow you to have a free lunch later on in the week.
9.
DOULE-CHECK THE CHECK-
This is so important. Accidents happen. You don't want to pay for something that you didn't order. You also should be honest and let your server know if they forgot something.
10.
KIDS EAT FREE-
This is so dang sweet! Alot of places have certain days of the week where kids eat free. Going to sit down places can add up, but when you factor in that kids eat for free, It becomes is doable. So check out when your favorite family restaurant's "kids eat free" days is.
11. HAVE FUN- This has got to be THE MOST IMPORTANT ONE! When you are going out with the family, enjoy it! Put down the phones and talk. Unplug yourself and focus on the time spent with those you love. Giggle, joke, people watch (does anyone else do this?), tell stories, you get the gist. Just have fun being with your family.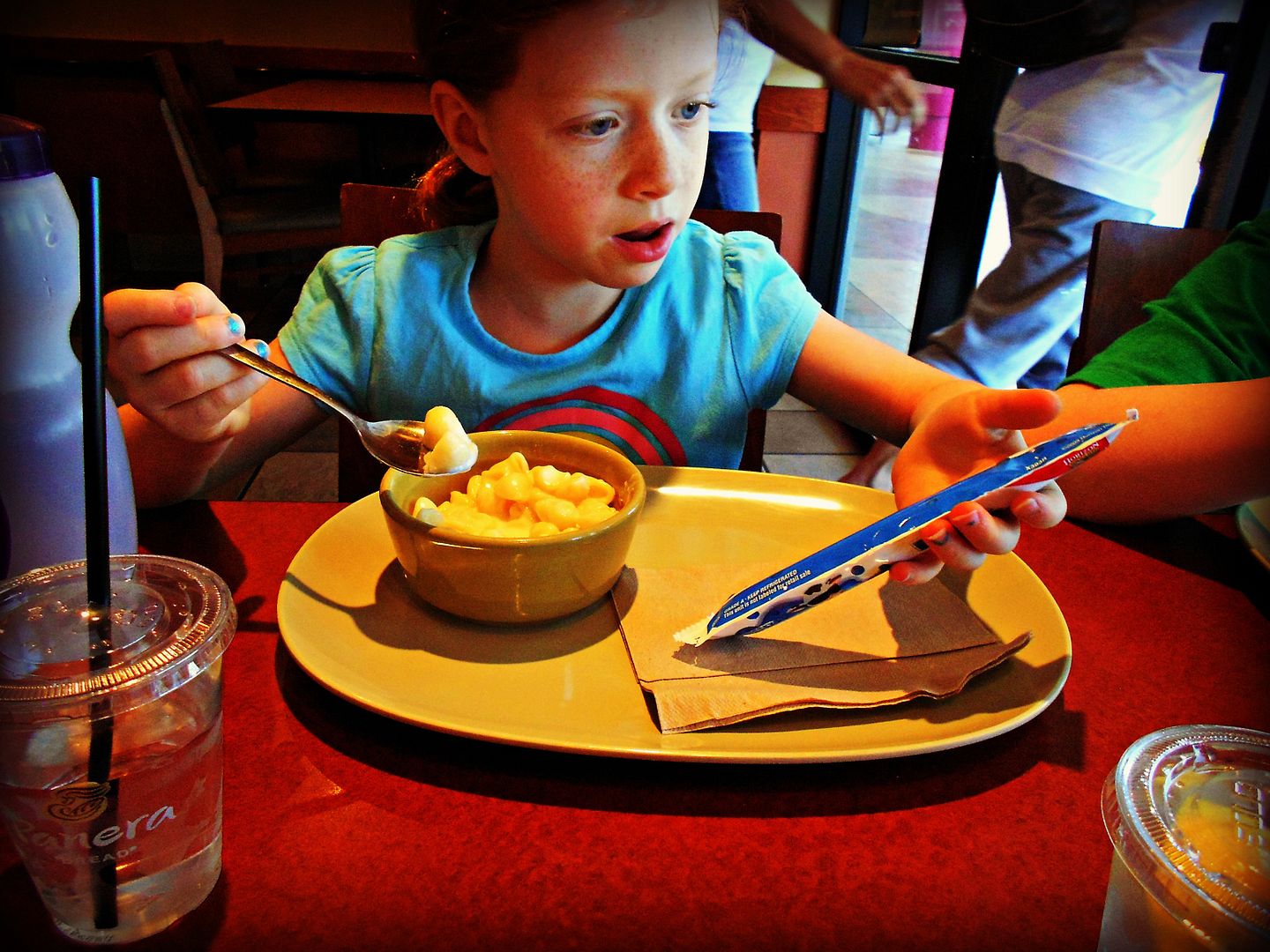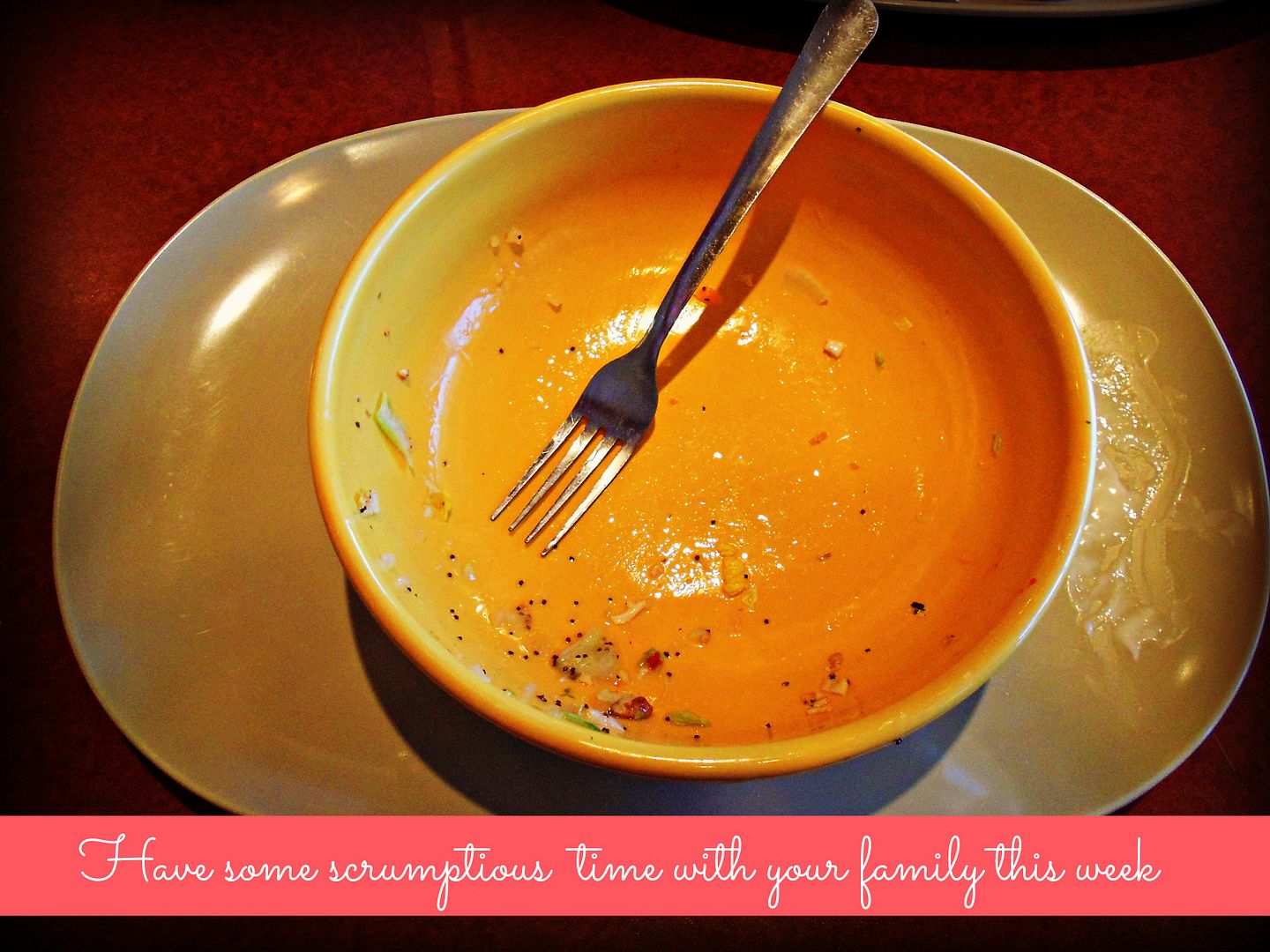 So there you have it...11 tips to get your family eating out on a budget. Make it special and have fun with that family of yours. Living on a budget does not mean you have to live a boring, un-fun life. All it means is being smart! You can do it! If you have any other eating out tips and tricks, share it in the comments below or on the
Blissful and Domestics Facebook Page
.
Have a great weekend!
P.S.
You can find more tips like these in
Cut Your Grocery Bill in Half with America's Cheapest Family
-- Its a must read!
XO Danielle
My Book is now available to purchase :)