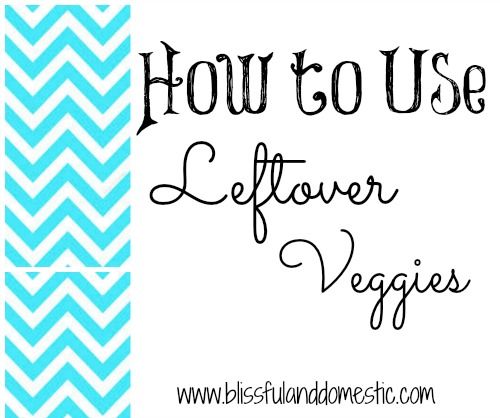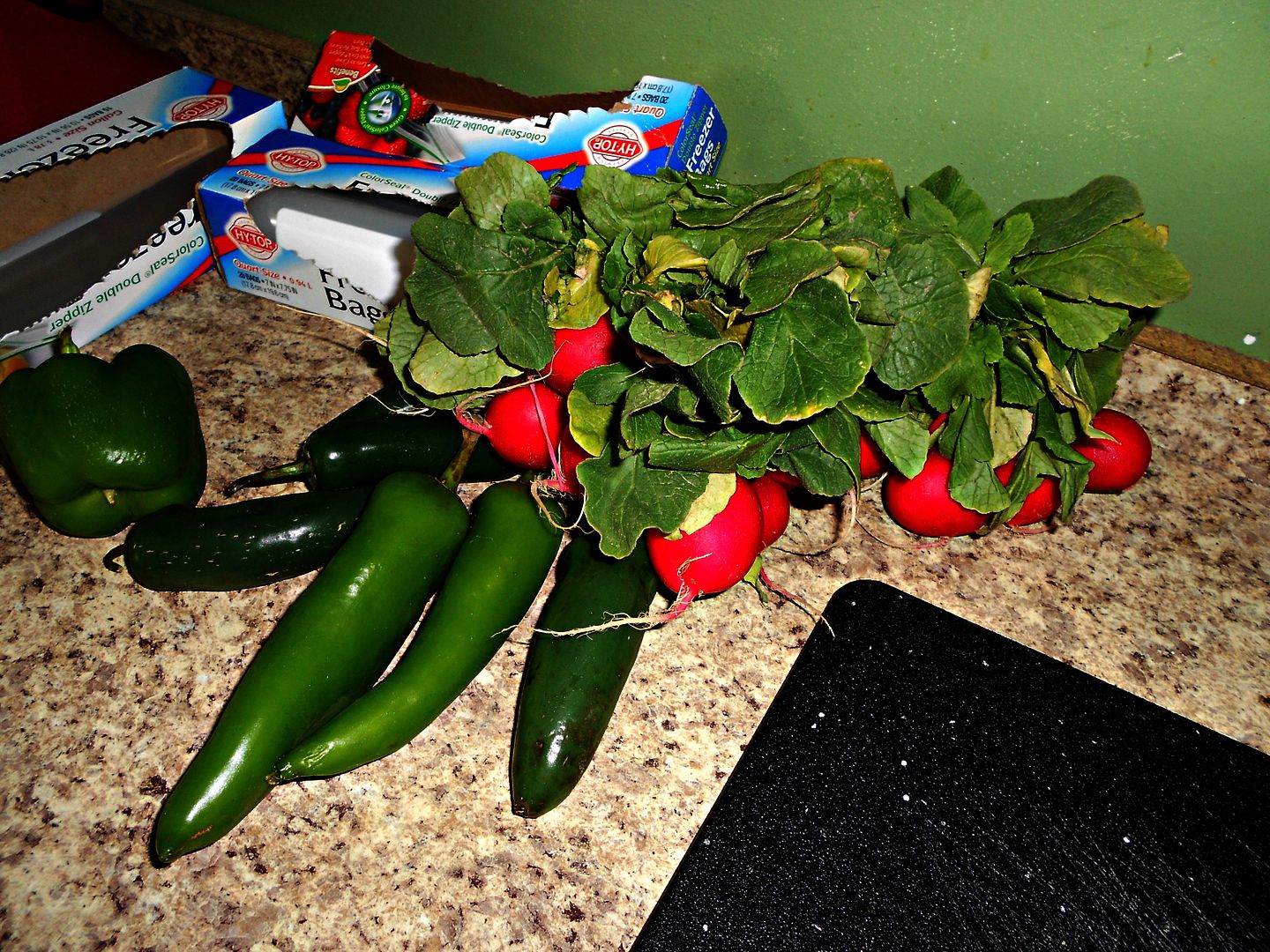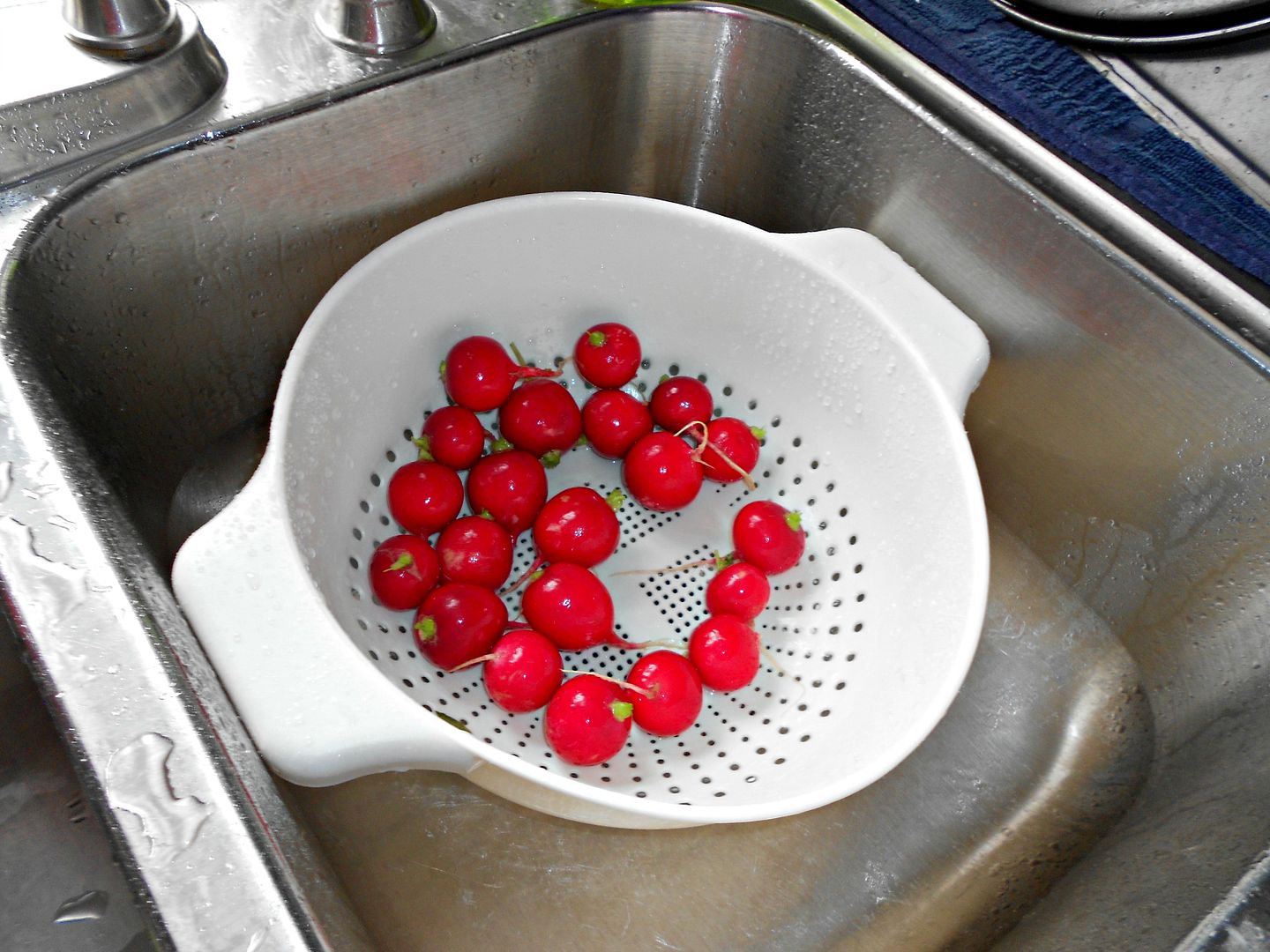 The pictures above are of my littles helping me wash, cut, and bag veggies to freeze. We also made some zucchini puree to throw into quick breads and such.
I don't know about you, but I feel like after every dinner we have just a few veggies leftover....not really enough for another serving, but too much to throw away without feeling a tad bit guilty over the wasted food
(I always have a smidge of guilt when throwing food away)
. To relive myself of that guilt, I always save those last few vegetables and use them creatively throughout the week. Using leftovers is a great way to save money and add a little nutritional kick to other recipes throughout the week.
The first thing I do is, I don't season my veggies. I like to cook them in the pressure cooker with just water. If the family wants to add butter, salt, or pepper, then they can do it that when they take a serving of vegetables. The reason I do this is that unseasoned veggies can easily be thrown into sauces, smoothies, and baked goods. If I had added salt to my carrots, then my morning sunrise smoothie would have been salty. Trust me no one wants a salty smoothie. It just isn't right!
Once my veggies are cooked and have been gobbled up by the family, I then get creative with whatever tidbits are left. Sometimes I even make extra veggies, so I have more to use during the week.
One of the main things I do with carrots, zucchini, and spinach is to throw them into smoothies. We try to have a smoothie each day. It doesn't always happen, but I sure do try to make it happen. When we have a smoothie in the morning, I know that my kids are getting a big dose of vitamins to get their day going. It is also great for me. When I am making my kids eat better, I eat better. Everyone wins! My favorite smoothie recipe is below. I call it a Sunrise Smoothie and it is a crowd favorite in my home. We also love Hulk Smoothies and Dora Smoothies. My children named these when they were little (like 2 and 3). Naming the smoothies after their favorite characters helped them to want to drink them more. I mean wouldn't you want to drink a hulk smoothie if you were 3 and thought it would give you super strength? Of course you would:)
Sunrise Smoothie
2 ½ cups orange juice
1 banana
4-5 strawberries
1 handful of pineapple
¼ cup leftover carrots or zucchini
blend until smooth. Serve to munchkins with hungry tummy's!
The chia seeds are a great add in. They are like your body's scrub brushes, cleaning out all the bad stuff. You could also use ground bran or flax seed instead. Both are great source of fiber as well!
(I buy my chia seeds at Costco and my bran and flax seeds from Winco)
Serves 2
Hulk Smoothie
2 ½ cups orange juice
1 heaping handful of fresh spinach (you can also use leftover spinach)
1 banana
1 handful of pineapple
¼ cup carrots or zucchini
blend till smooth
Serves 2
*I purchase my spinach in a big tub from Costco. It cost me less then $4 and last us for 2-3 weeks.
Dora Smoothie
2 ½ cups milk (we use soy)
4-5 strawberries
1 banana
1 tbl ground flax seed, ground bran, or chia seeds
¼ cup leftover carrots or zucchini
blend until smooth
serves 2
One thing to remember is that when you are using spinach, it will change the color of the smoothie. When my kids were little I only added spinach to the Hulk Smoothies. Now I can include them in other smoothies, since my kids are not as color sensitive to what they eat. They think it is fun to guess what sneaky ingredients I have added into our smoothies.
Another way I make use of those pesky leftover veggies, is to add them into
soups
. I keep a freezer safe tub in my freezer at all times. As we have leftovers, like corn, peas, or green beans, I add them to my container. I then make use of these veggies when I am making a
soup
, casserole, or skillet meal. These are quick additions to any meal. It is also pretty awesome when you pull it out, add it to a meal, and feel like you just got something for free. I mean seriously...most people would have thrown out that last spoonful of corn, but you saved it, which saved your family a bit of change as well. Score!
It is also important to remember that when a recipe calls for a specific type of vegetable, it is ok to substitute for something you already have on hand. For example, when a recipe calls for green beans, sometimes I will use peas in place of the beans. Recipes don't have to be so literal. You are the chef in the kitchen, so experiment and have fun!
The last thing I do with leftover veggies is that I make purees. Everyone knows I love purees. I love
Deceptively Delicious
and
The Sneaky Chef
. They've got it going on in the kitchen. Those two ladies showed me how to cook with purees and have changed the way I feed my family. Making purees with my leftover veggies is a great way to save money and add a little extra veggie goodness to our baked goods. I put these in our cakes, cookies, breads, and sauces. With my purees I stick to white bean puree, carrot puree, sweet potato puree, zucchini puree, and spinach puree. All of these make great additions to my baking and cooking.
So now I have shared with you my tips and tricks on using up those veggies, but I know there are a ton more out there. How do you guys and gals use up your leftover veggies? You can share in the comments below or on Blissful and Domestic's
facebook page
. Thanks lovelies!