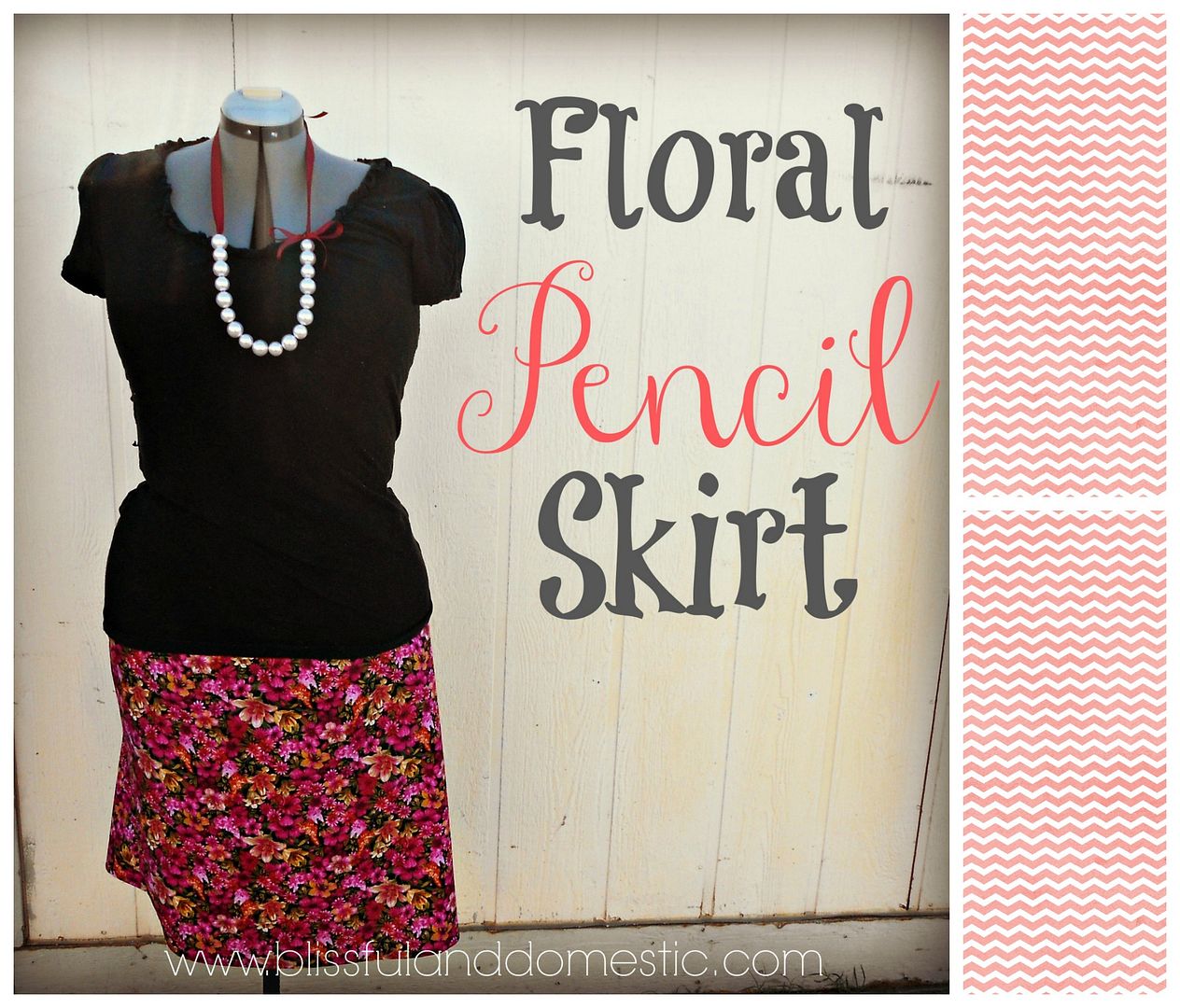 Good morning lovelies! Thank you for all your sweet comments about the new header. I made it in
Picmonkey
and I am loving the multi-colored chevron. Have you noticed I am a bit obsessed with chevron on the blog? This blog is my little piece of mama goodness on the web. All white, pink, and chevron. Exactly what I could never do my bedroom in. I mean I could, but then my hubby would totally go into girliness overload and since I kinda like him (wink) I keep the super girly colors and patterns to my blog and my clothes of course :)
Speaking of clothes, I am sharing a fun tutorial with you today. I love pencil skirts. We just have to get that out in the open. On any given day I am either wearing a pencil skirt or maxi skirt. I am a curvy gal and there is nothing better than a good skirt to make you feel smokin hot right? Well maxis and pencil skirts do that for me. I also love the vintage vibe from pencil skirts.
I have been searching for some fun fabrics to use for new skirts and recently I found this pretty floral at Hobby Lobby. We just got a Hobby Lobby about 2 years ago and oh my heck do I love it! I found this fabric in the clearance section. I grabbed a yard and was out the door. Well not literally. I obviously bought some other yards of fabric. I mean you can't turn down clearance fabric. At least I can't. Not when I have it in my budget and the pattern is calling my name :)
At home I pulled out my favorite pencil skirt pattern. I found it a few years ago at a 99 cents pattern day at Joanns. That was the best 99 cents I have ever spent. I use this pattern all the time. It is a plus size pattern, ya know for us mamas with curves, but they also sell them in standard sizes as well. It is Butterick B5539 pattern.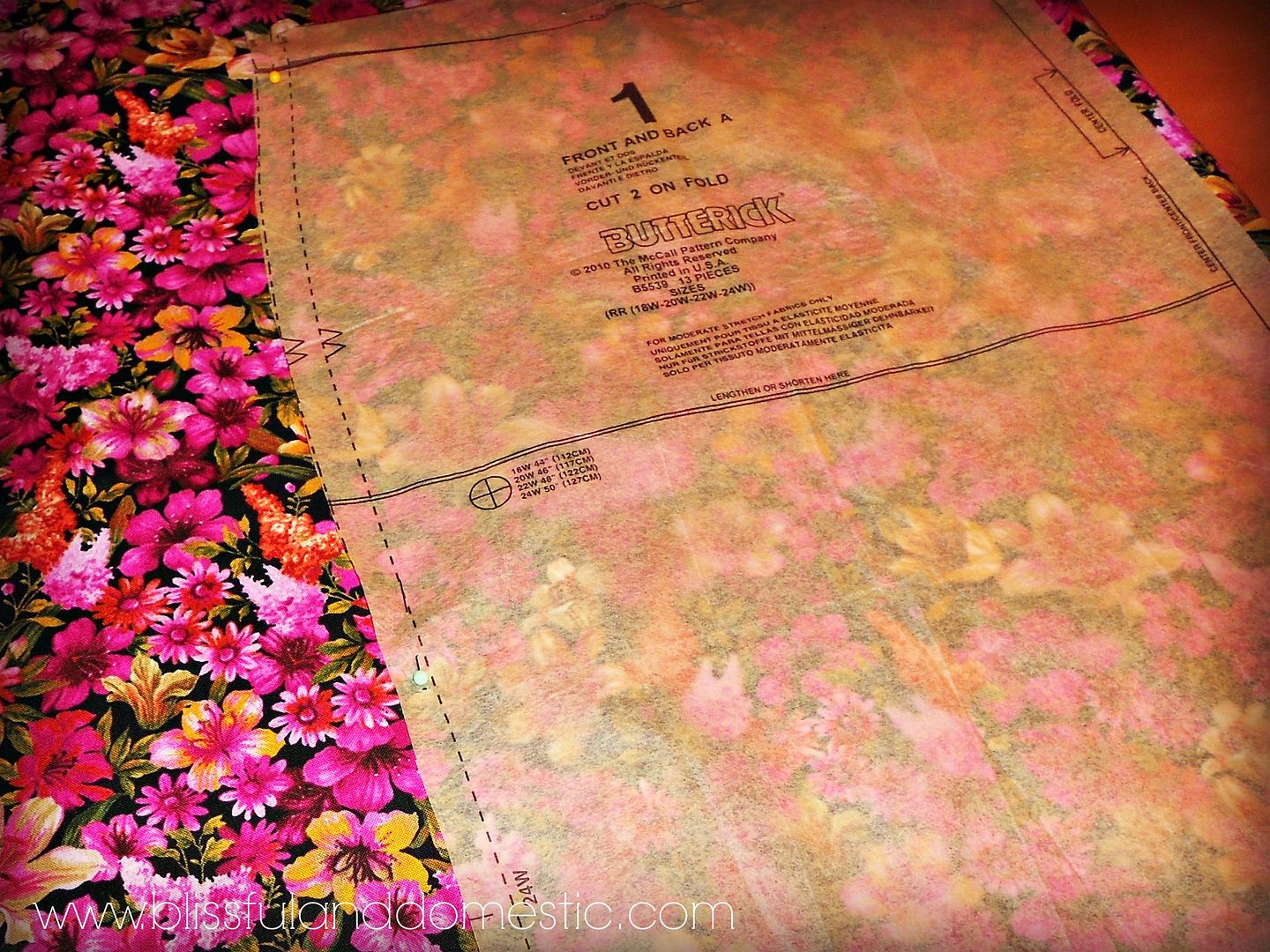 Sometimes I iron my fabric and sometimes I iron my pattern. It's the correct way of doing things, since it creates a smooth, flat surface to work with. You should also pre-wash your fabric to prevent shrinkage after sewing. Nothing stinks worse than making a
cute skirt
and having it shrink after being washed. It royally sucks!
So be a good sewer and do all of the above. Sometimes I do and sometimes I am a rebel, but when I follow the program my projects are always better and long lived:)

Pin your pattern to your fabric and cut out all your pieces. I love this pattern, since there are only 2 pieces. Less pieces to work with means simple sewing for me. Score!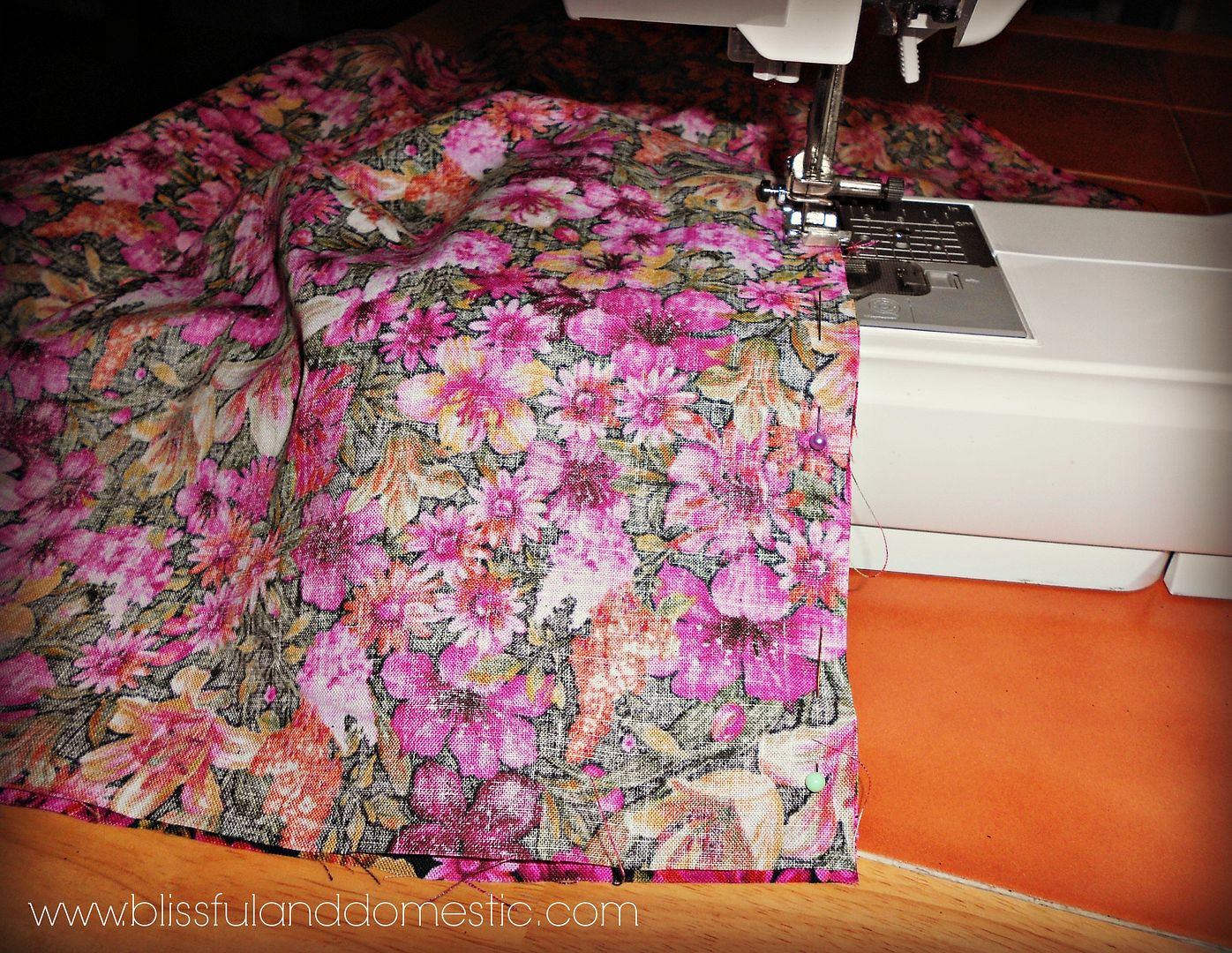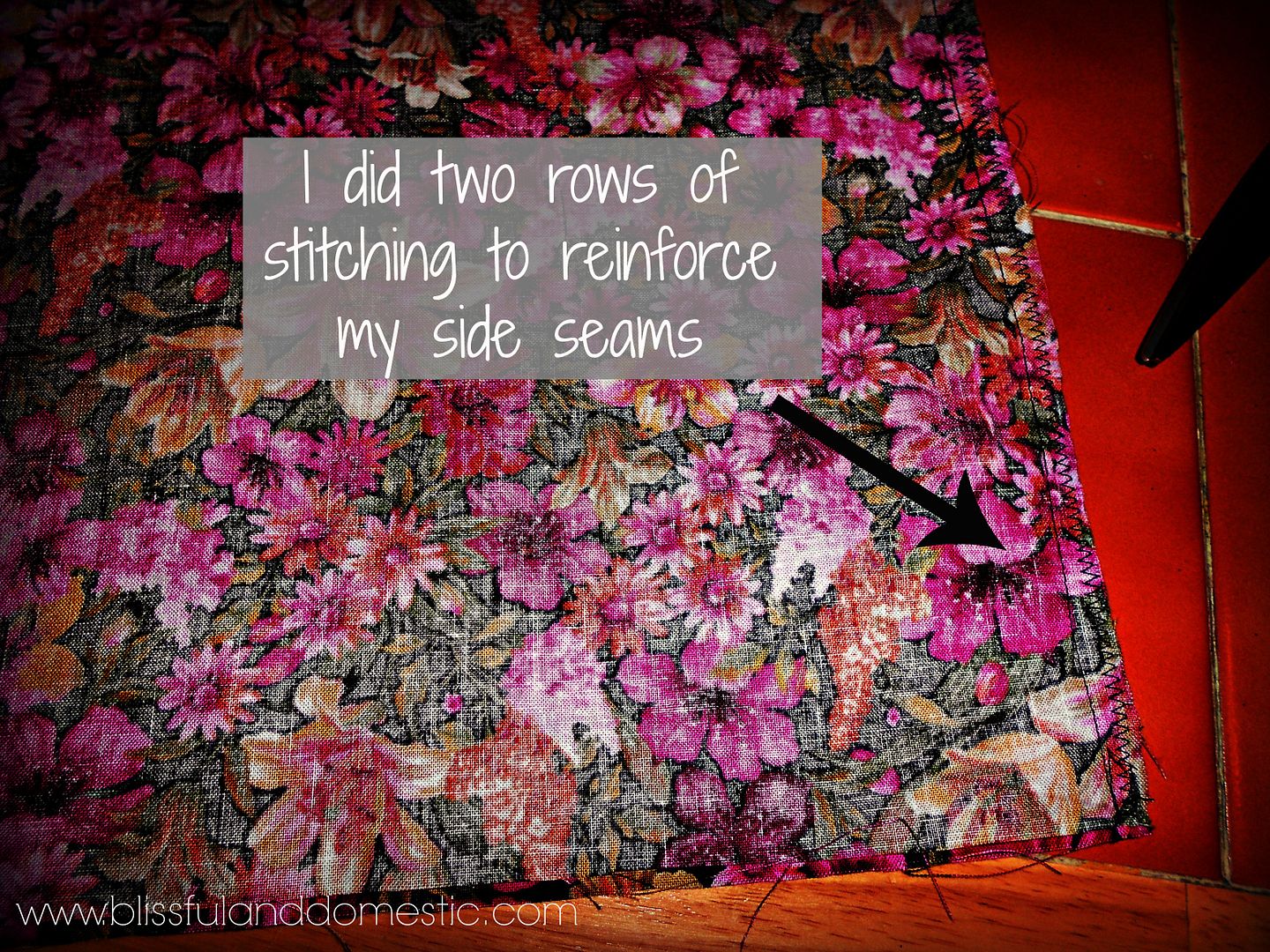 Sew your side seams. I like to do one straight stitch and then a zig zag stitch. Double the stitches means double the reinforcement.
This pattern does call for adding a zipper. I wish I was a pro at this, but unfortunately I am not. I do have a tutorial for the zipper part here on the blog. You can find it in my
Simple Pencil Skirt Tutorial
or my
Gathered Pencil Skirt
tutorial. Take your pick.
Once you have added your zipper, you're ready to rock your skirt. Pair it with a cute top and some fun jewelry. Then your golden!
Are you ready to make one for yourself and rock it! If you make a skirt or project of your own, send me a pic. I'd love to see it. You can upload it to
instagram
and use the hashtag #blissfulanddomestic. I can't wait to see what crafty stuff you guys and gals are creating!
XO Danielle
Don't miss out on any of the fun! Follow Blissful and Domestic :)