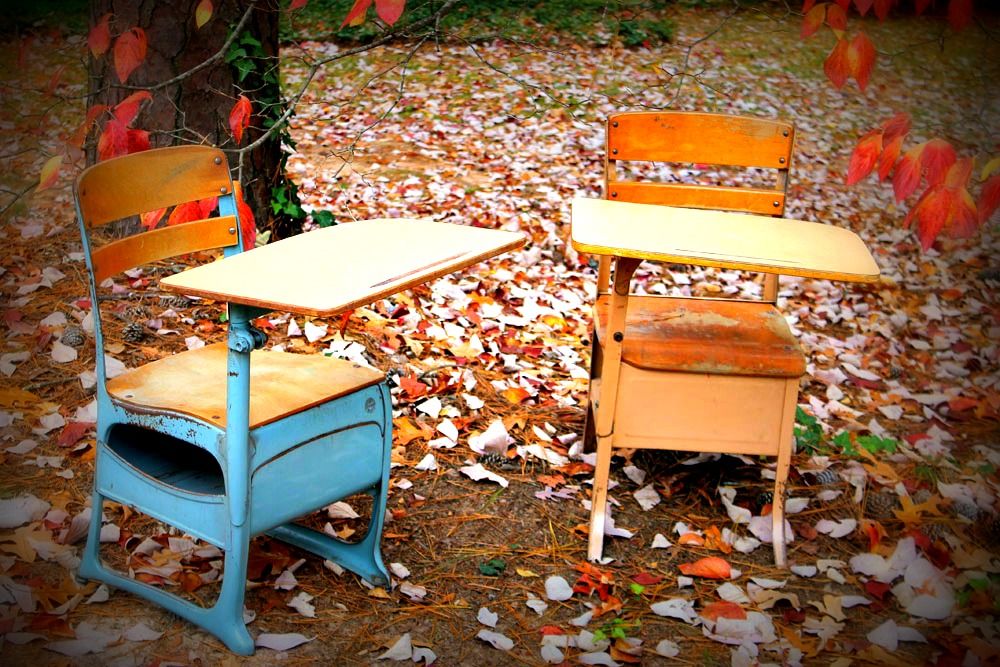 Source: Southern Vintage
I
homeschool for many reasons
, but one of the main reasons I home school is because I know that this is what is best for my children. We started with preschool and each year it was confirmed again that being home, schooling my children is exactly where God wants me to be. When you homeschool, sometimes you're in the dark. You don't have another teacher or co-worker you are bouncing off ideas and problems. My first year was the hardest. I cried almost everyday. I was so lost. I had read everything I could get my hands on about homeschooling. I prepared each week for our lessons, but I was still lost. It was a scary journey in the beginning I took with my littles. We're still on that journey, but the road is getting a little bit easier, each mile we go.

As I am preparing for a new school year (we start on September 9), I have begun collecting things. I figured out what subjects the kids wanted to learn about and what I knew they needed to learn about. There is a difference. I may not be ready to teach division this year and they may not be too excited to learn it, but that is where we are at. We are in the multiplication and division season of homeschooling and it kinda scares the heck out of me. Math was never my forte in school. English and reading is where I thrived. Oh and don't forget Art. I seriously rocked at Art! Learning new things and teaching new things can seem to be quite a daunting task when your starting out. It is very easy to feel pressure. To feel like you are not enough to teach your little ones.
Recently I was in Lakeshore Learning.
I love this store.
They have amazing teaching tools. It can be pretty pricey though.….Ok it can be
really
pricey. You have to shop smart there and take advantage of
every.single.sale
and coupon that comes your way. I was walking through the store, mentally making a shopping list for what we would need for our upcoming school year. There are so many games, manipulatives, and doodads. It can become quite overwhelming. I started feeling myself becoming overwhelmed, knowing that all these educational goodies wouldn't fit into my little school budget....wondering if I would be able to teach them everything they needed to know. Math symbols, science topics, prepositions, paragraph editing, etc all started filling my mind. Then I said a prayer. A prayer to help my heart be calm. A prayer to help myself know that I do not need to buy out the store to provide a stellar education for my children
(although it would be pretty sweet to go on a shopping spree there...just saying).
As a Mom, I can sometimes doubt myself and my mad skills
(we all have them)
. As a homeschooling Mom sometimes my doubts can multiply themselves like crazy. I pray that if you too have those doubts, that you push them from your mind. Right here, right now is exactly where you should be. If you are homeschooling
m
unchkins, and hear those doubts in your mind, say a prayer. A prayer to give you the courage to know your abilities. A prayer to give you the strength to know how to be able to see your little learners....to see how they learn. For my children we play games. That is what I reminded myself, while in the store. I could buy workbook after workbook, but it is
through
hands on
play that my children retain their knowledge. So if you are feeling the pressure to be a "super mom", remember there is no such thing. Be you because that
is
exactly who your children need you to be. Be the best you that you can be.
I'm sorry for the rambling of my thoughts today. I guess the main reason for this post is just to share that yes
sometime

s

I feel overwhelmed
with homeschool. Yes I have days where I have no clue what the heck I am doing, but I don't give up. These kids and their little minds mean the world to me. I have been
entrusted
to raise them and to teach them. I
am
thankful for each day I get to do this. So when I have a bad day and the pressure gets to me, I take a step back and remember. Remember who I am, where I came from, and why I am here. I pray that if today is your "feeling the pressure" kind of day, you will be able to find peace. Know you are amazing and know that you and they are
always
worth it.