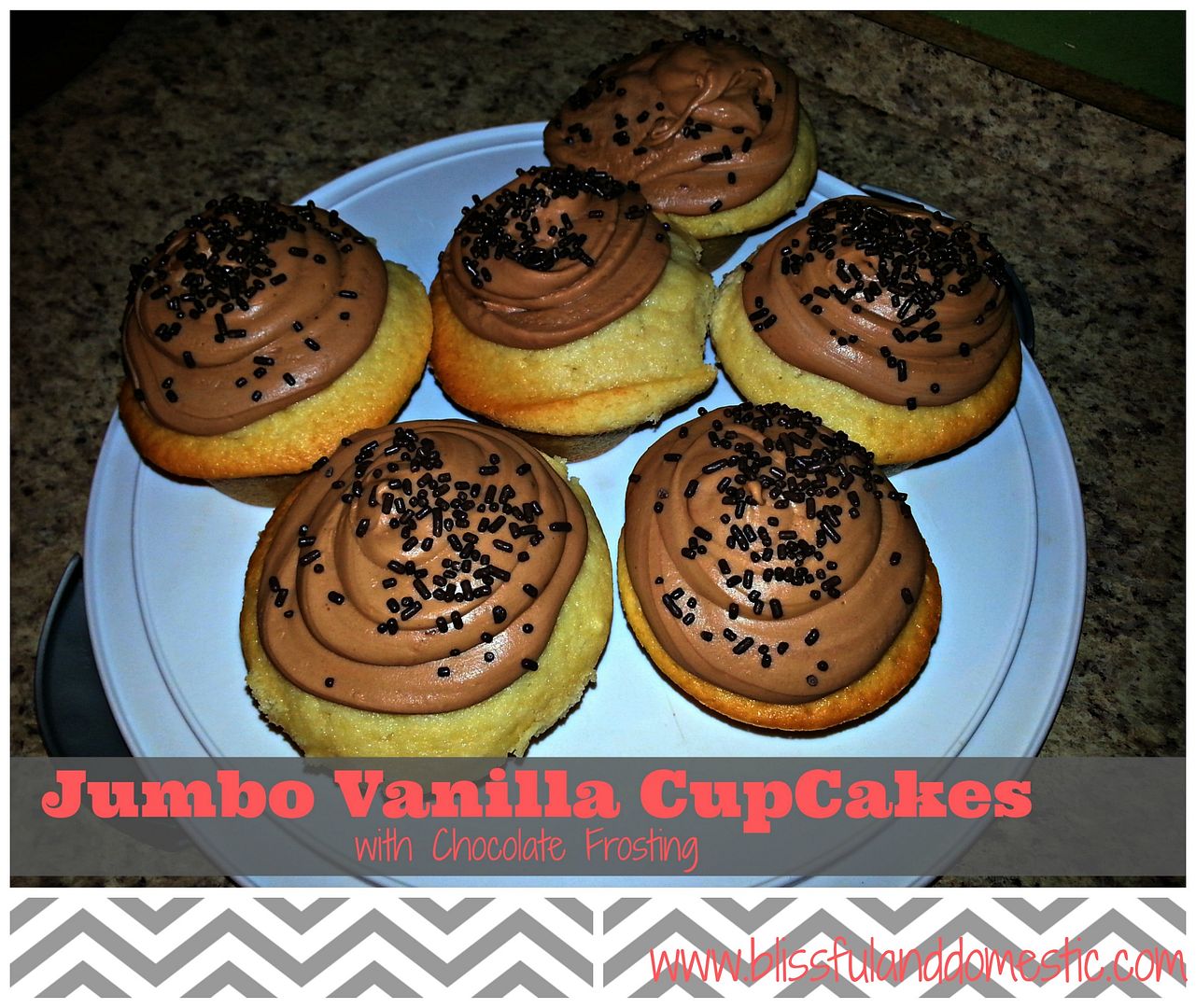 Good morning lovelies! I wanted to kick start this Saturday with a little bit of sweet goodness. I have aways wanted to make jumbo cupcakes. Eating Costco cupcakes has ruined me because I kinda think all cupcakes should be jumbo with delicious frosting. When I found
this cupcake pan
at Joann's, I knew my jumbo cupcake dream had come true. I know longer had to wait for my birthday to get jumbo cupcakes. I could make them at home. Score! I used my from-scratch-go-to-cake-recipe. It's amazeballs! I love it! Whether you make jumbo cupcakes or use a regular cake pan, you can have from scratch yellow cake at home. You will totally be thanking me:) Oh and the chocolate frosting. It is addicting. Like for real. Remember I warned you. I won't judge you when you want to eat it by the spoon full. I know I do
all the time
sometimes :)
Enjoy lovelies and have a fabulous Saturday!
Quick Jumbo Yellow Cupcakes
2 1/4 cup flour
1 1/3 cup sugar
3 tsp baking powder
1/2 tsp salt
1/2 cup shortening (I use coconut oil)
1 cup milk (I use soy milk)
1 tsp vanilla
2 eggs
Combine dry ingredients in a mixing bowl. Add shortening (or oil), milk, and vanilla. Mix well. Scrap your bowl. Add eggs. Mix again well. Turn to a high speed and beat for about 1 minute (I do speed 6 on my KitchenAid). Pour batter into a greased jumbo cupcake pan. Bake for 35-40 minutes @ 350'. Allow to cool completely and then frost with Chocolate Frosting (recipe below)
*I also use this batter for my regular yellow cake. I bake it in two 8-in or 9-in round cake pans. Bake at 350' for 30-35 minutes.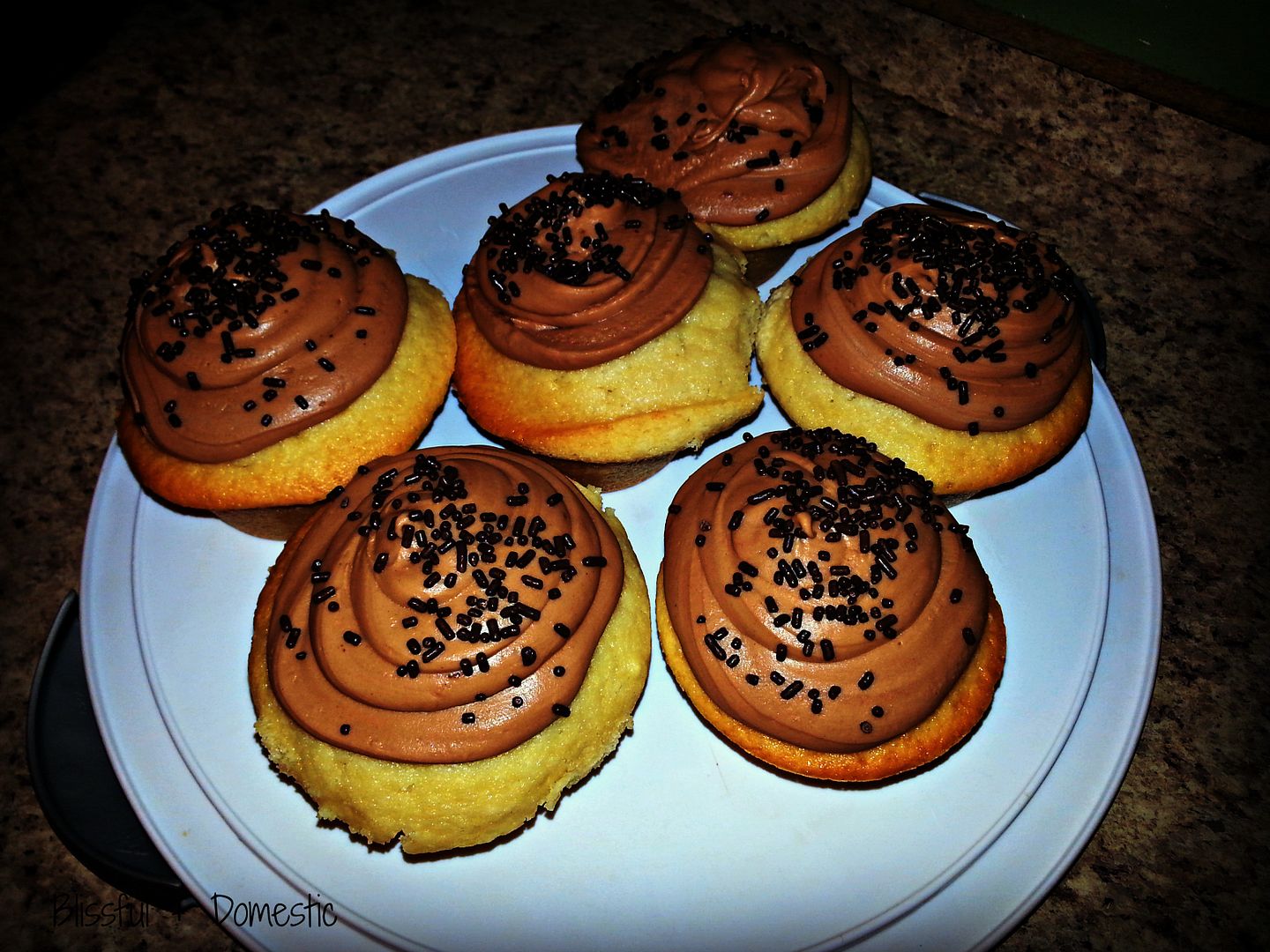 Chocolate Frosting
1 cup butter, softened
2 tablespoons light corn syrup
4 cups powdered sugar
2 squares (1 ounce each), unsweetened chocolate, melted*
Place softened butter in your mixing bowl. Beat butter for about 1 1/2 minutes, or until creamy. Stop and scrap bowl. Add corn syrup. Beat well again. Gradually add your powdered sugar, mixing until well blended. Slowly add your melted chocolate and beat well about 1 minute.
*To melt my chocolate I place about 2 cups of water into a small sauce pan. I then rest a small metal bowl on top of my pot. The water begins to boil and slowly melts the chocolate. This is the double boiler method. Melting your chocolate this ways, prevents your chocolate from seizing.
Print Recipe
HERE
XO Danielle