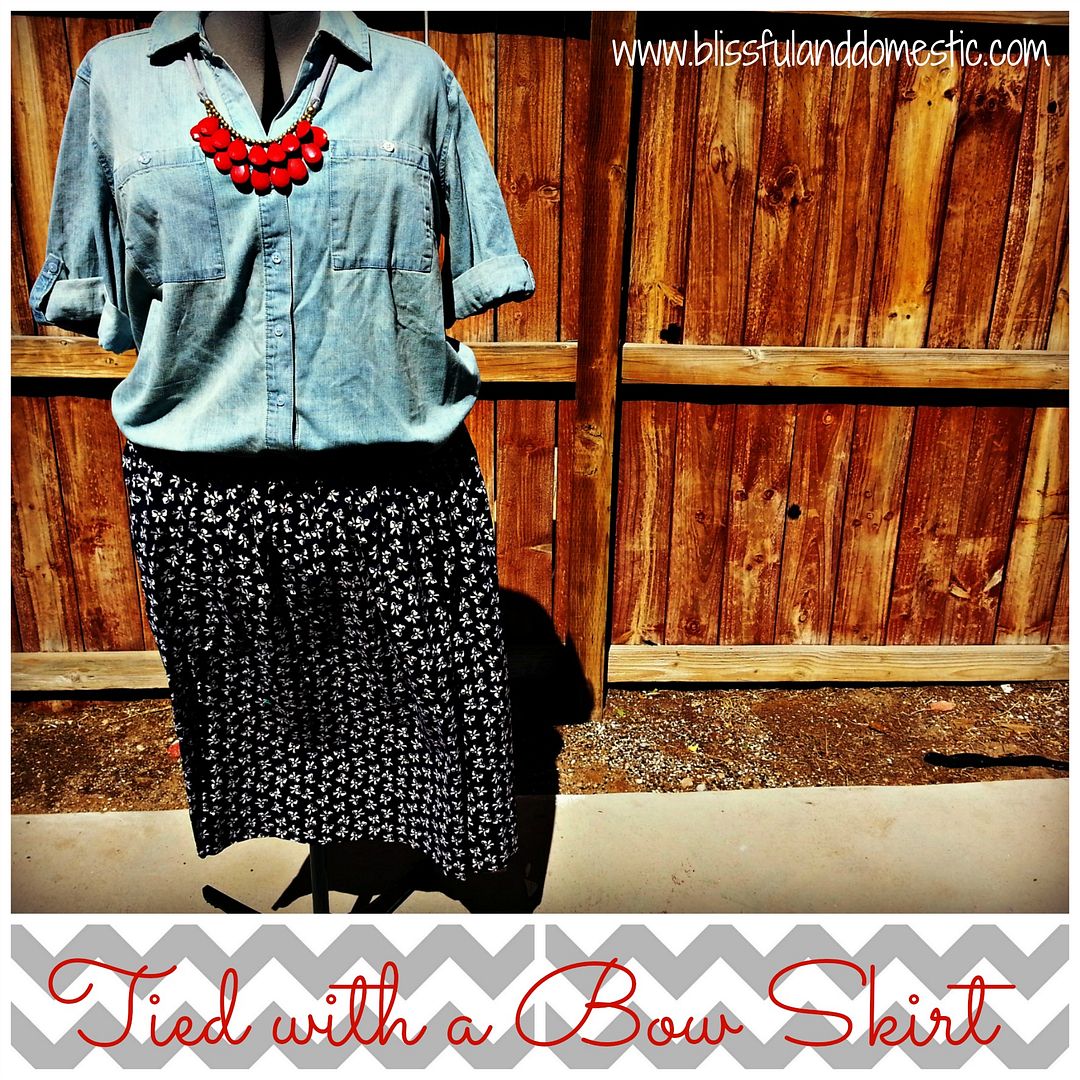 Recently I was at the thrift store and I feel in love with a mumu. Never in my wildest dreams did I ever think I would say, let alone type that sentence. I mean mumus are what my Grandma wears....
no offense GG. I've never seen anyone rock a mumu like you:)
But on my last thrift store trip, I saw this bow perfection of a mumu. I mean some lady was looking mighty good in her bow inspired frock. The fabric print was just too fun! I snatched it up and brought this gem home. I saw it as a dress first, but to be honest I was too excited and didn't want to wait, so I made a skirt instead. Simple Elastic skirts are quick, easy projects. I finished this in under 30 mins.
I cut the top part off of my mumu. I took it in on the sides (so my skirt wouldn't be so poofy) and added a casing for the elastic waistband. I did the grown up version of
this skirt
. It was super easy and I am in love with my
Tied With a Bow Skirt.
What re-purposing have you all been up to lately?
Find more sewing and craft tutorials
HERE
XO Danielle
Don't miss a post! Subscribe today!