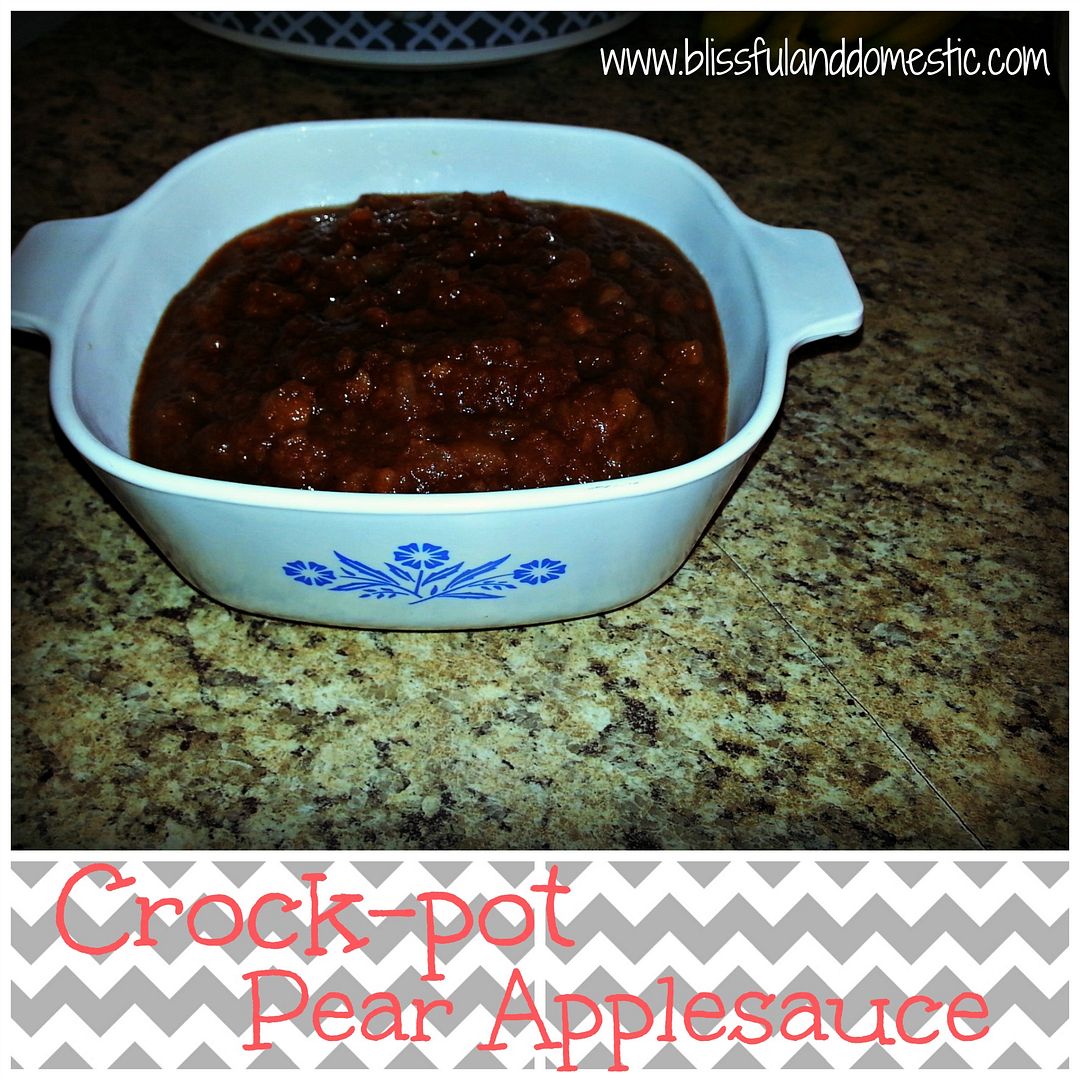 Lately the weather has been cooling, which means fall baking is in full swing. I want it all...especially anything with pumpkins or apples. The smell of those sweet things baking warms my heart and lets me know that fall is on its way...even in this desert I live in. My friend Becky told me about her
Pear Applesauce
and I swear I couldn't stop thinking about how I wanted some...like right now. Well
Bountiful Baskets
helped me out. I received a bag of granny smith apples in my "lunch box" add on. I called Becky and she gave me the details on her crock-pot pear applesauce. I tweaked it a bit and feel in love with homemade applesauce. I had tried it in the past, but refused to peel the apples. Lame I know, but this time I committed and peeled every.single.apple. It made such a huge difference. Whodathunk it right? Sometimes I am a bit stubborn.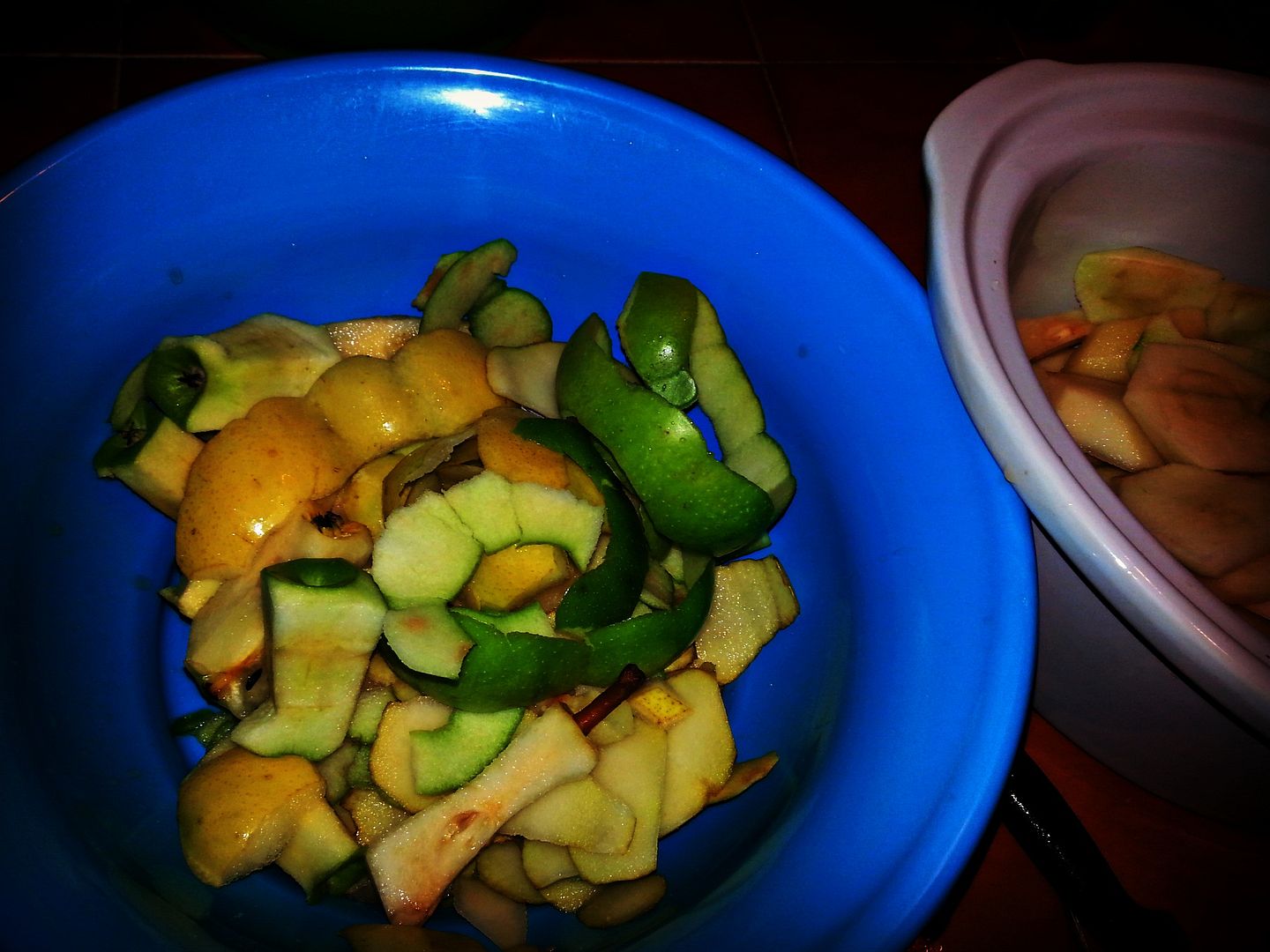 Anyways I washed and peels my apples. This is the most time consuming part, so put on a TV show and have a little me time. I made my applesauce at night , so I would wake up to breakfast made and a house smelling pretty dang good.
Sprinkle your sugar, lemon juice, and spices over your apples. Place lid on top and cook overnight, 6-8 hours.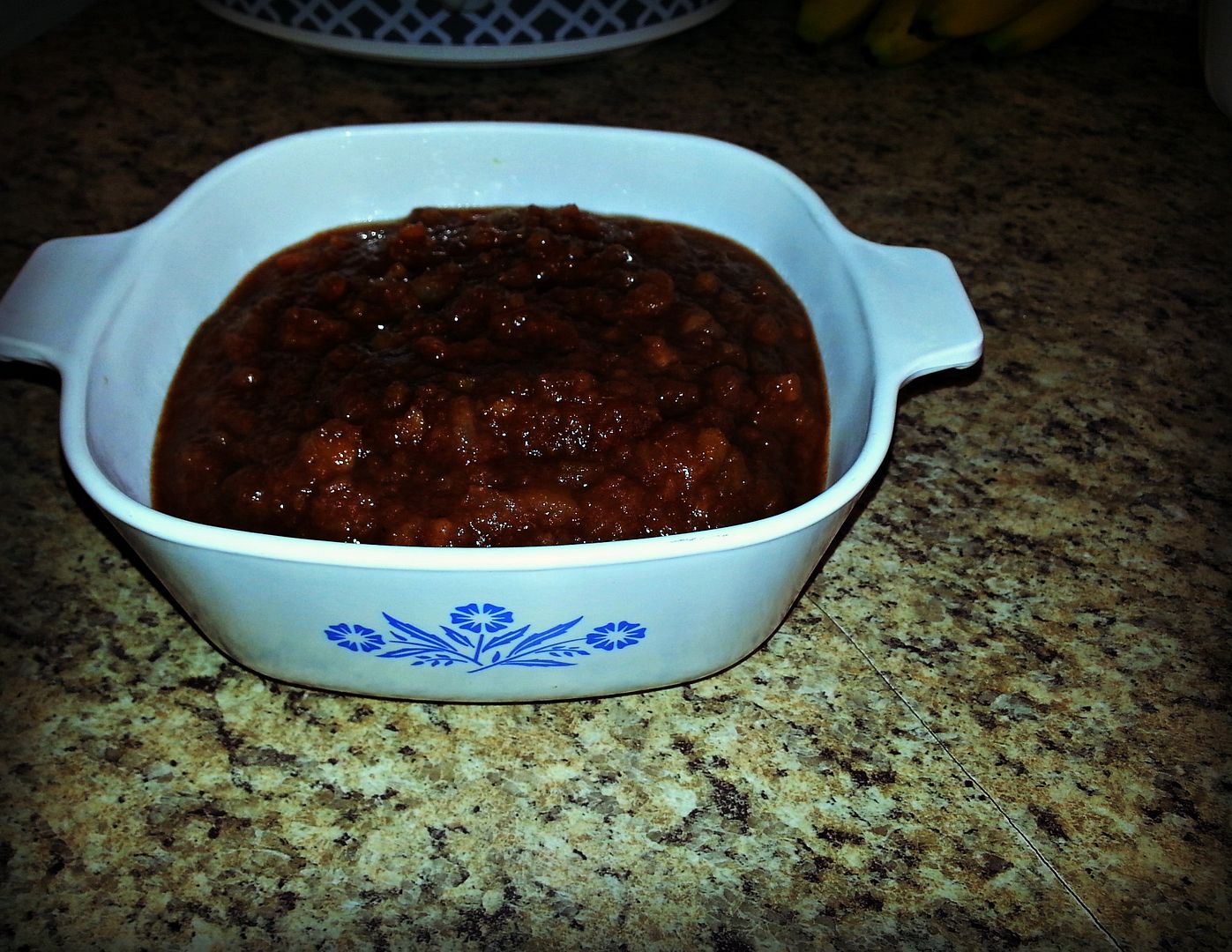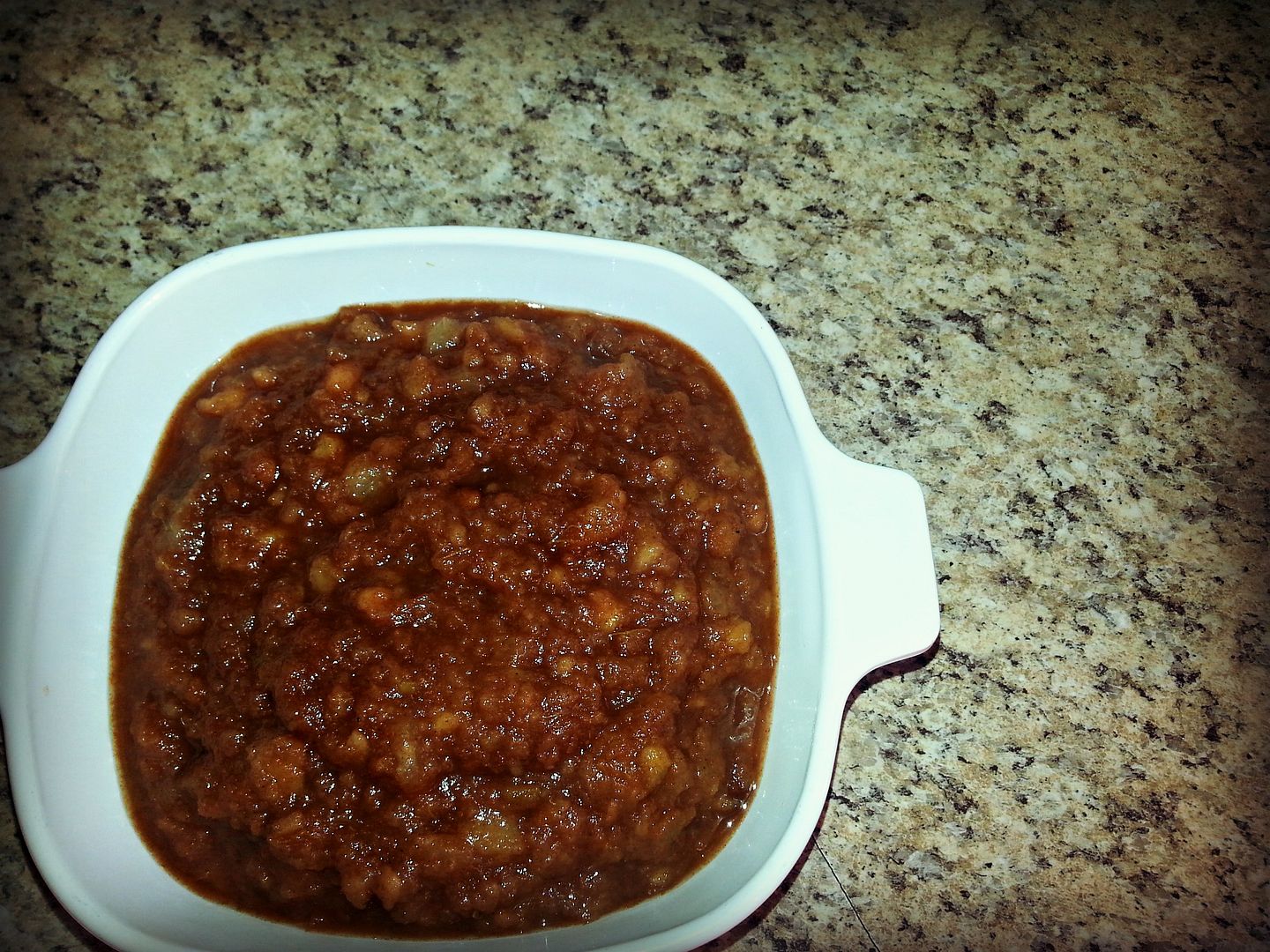 Use a potato masher to mash apples, once they're cooked. I like chunky applesauce. If you do not, you may want to run your sauce through a food processor. Either way you have it, it is delish! So enjoy and kick start your fall baking with Crock-pot Pear Applesauce.

Crock-Pot Pear Applesauce
3 lbs of green apples
6-7 pears
1 tbl lemon juice
½ tbl cinnamon
½ cup white sugar
a few pinches of nutmeg
Peel and core your pears and apples. Cut them into chunks. Place apples, pears, and rest of ingredients in your crock-pot. Cook on low for 6-8 hours.
Once your apples and pears are cooked through, mash with a potato masher. I like to keep my applesauce with little chunks in it. If you prefer a smoother consistency, than run it through a food processor to get that smooth texture. Either way you eat it, its yummy!
-I like to put this in the crock-pot over night. You will wake up to a sweet smelling house and a yummy breakfast!
XO Danielle
Don't miss a post! Subscribe today!