I love creating something new to add to our holiday decorations each year. Whether its Halloween, Thanksgiving, or Christmas I love creating things that will bring the joy of the season into my home. With Halloween and Thanksgiving falling in back to back months, I try to keep my decor versatile. I love it when some of my Halloween goodies can roll over into November to help celebrate turkey day.
I've been seeing chalkboard pumpkins all over the place, so I knew I needed to jump on the band wagon. You know how much I love chalkboard paint. I've used it on
my walls
,
my coffee table
, and basically anywhere else I can work it in. Its just too fun! So how could Halloween be any different?
I purchased some fake pumpkins from
Joann Fabric and Craft Store
. They were 60% off. I shouted "Yippe!" in the store when I saw that sale sign and then people stared at me doing a happy dance in the Halloween Aisle. I have no shame when it comes to sales. I get way too excited. It's always a good time when you get to embarrass your kids at the craft store :)

I busted out my fabulous chalkboard paint and painted my large pumpkin. Once it completely dried, I adding a fun Halloween Phrase. I love the fact that this can be changed throughout the season. "Boo", "Happy Halloween", "Spooky", "Fall", to name a few. Get the littles involved and let them come up with some wordy fun too!



Once my chalkboard pumpkin was finished, I decided to add a little bit of glitter to my other two pumpkins. I used Elmer's Glue and basically "drew" with my glue to create my design. I then added my glitter. (I did this over the sink. This made the clean up a breeze). I then sprayed both of my glitter pumpkins with a clear coat of spray sealer. This helps the glitter to stay exactly where it should be..on the pumpkin.



These pumpkins are simple, yet classically fun. Oh and when Thanksgiving comes around, change out your "Boo!" for a hand print turkey. You can never go wrong with an old school hand print turkey :)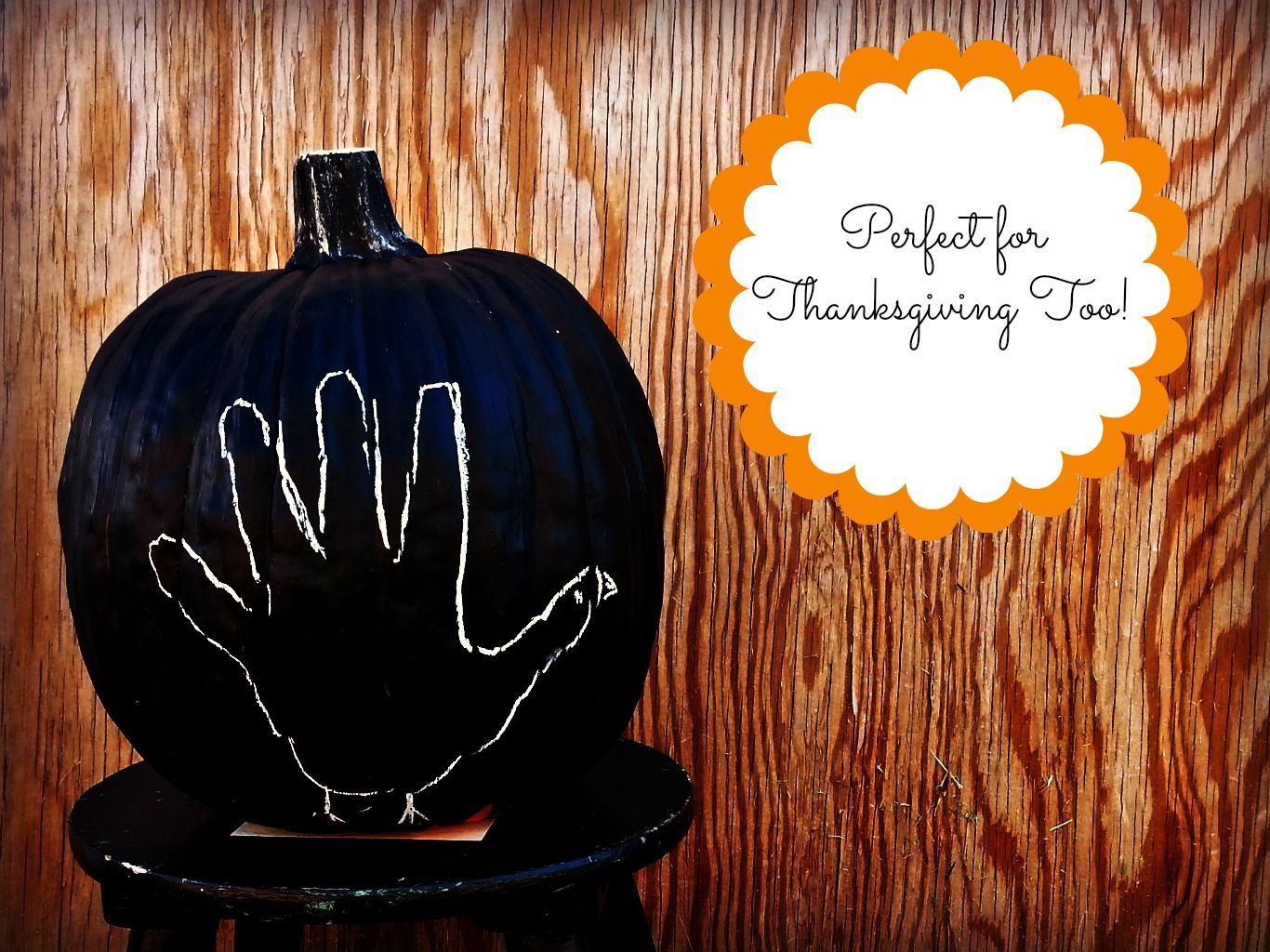 Here is a fantastic
coupon
from JoAnn Fabrics so you
can make something fun too!

XO Danielle
Don't miss a post! Subscribe today!