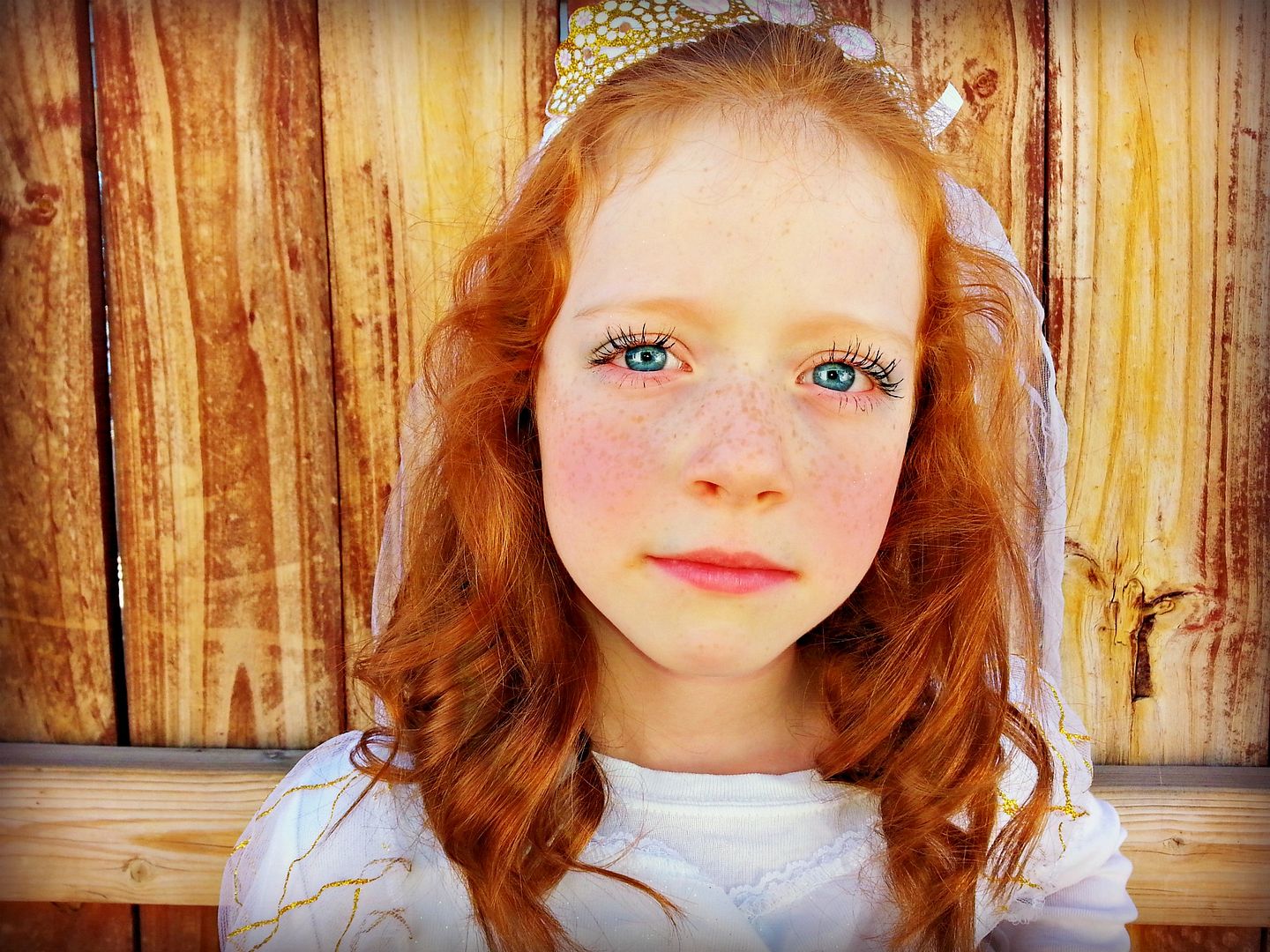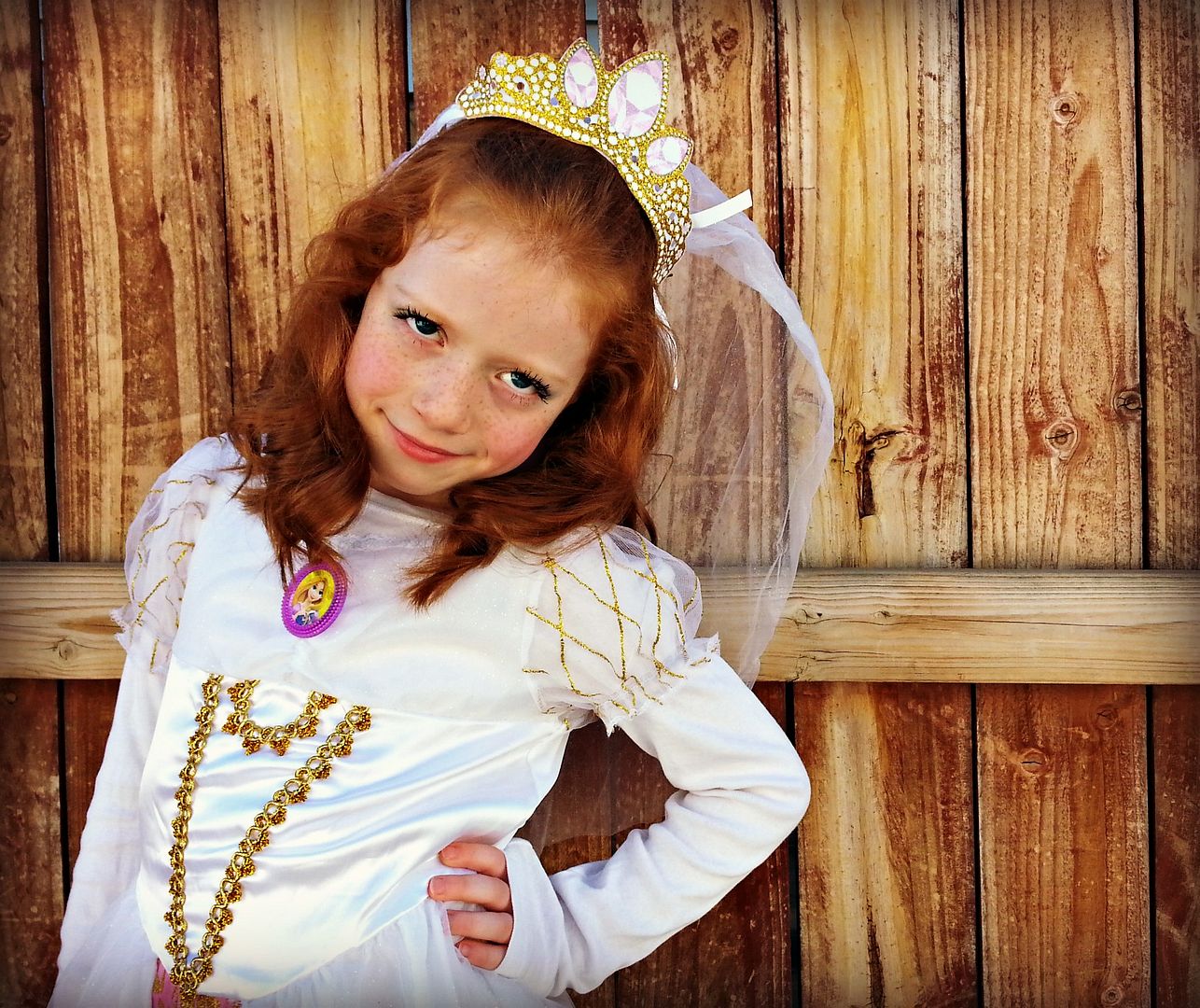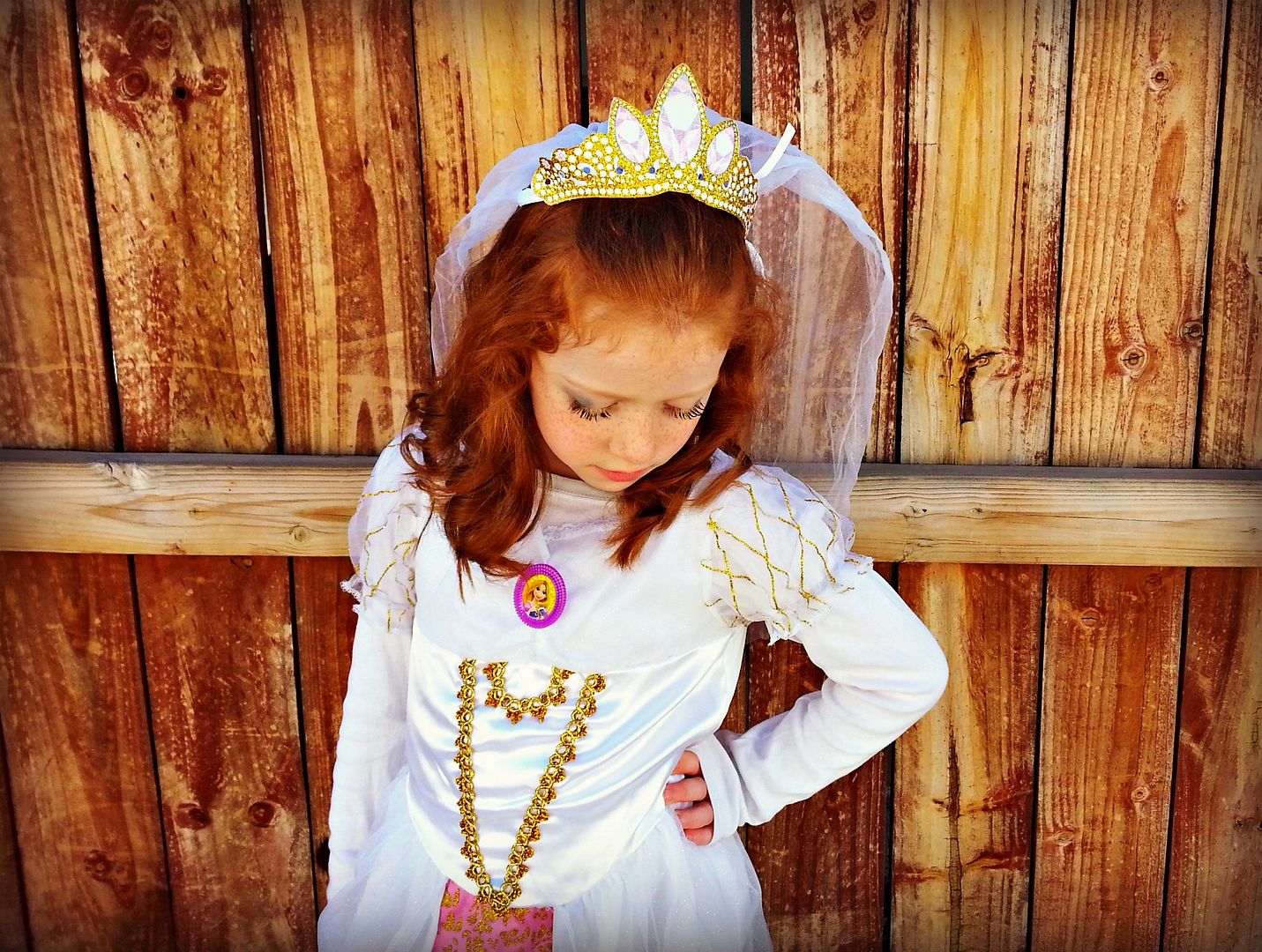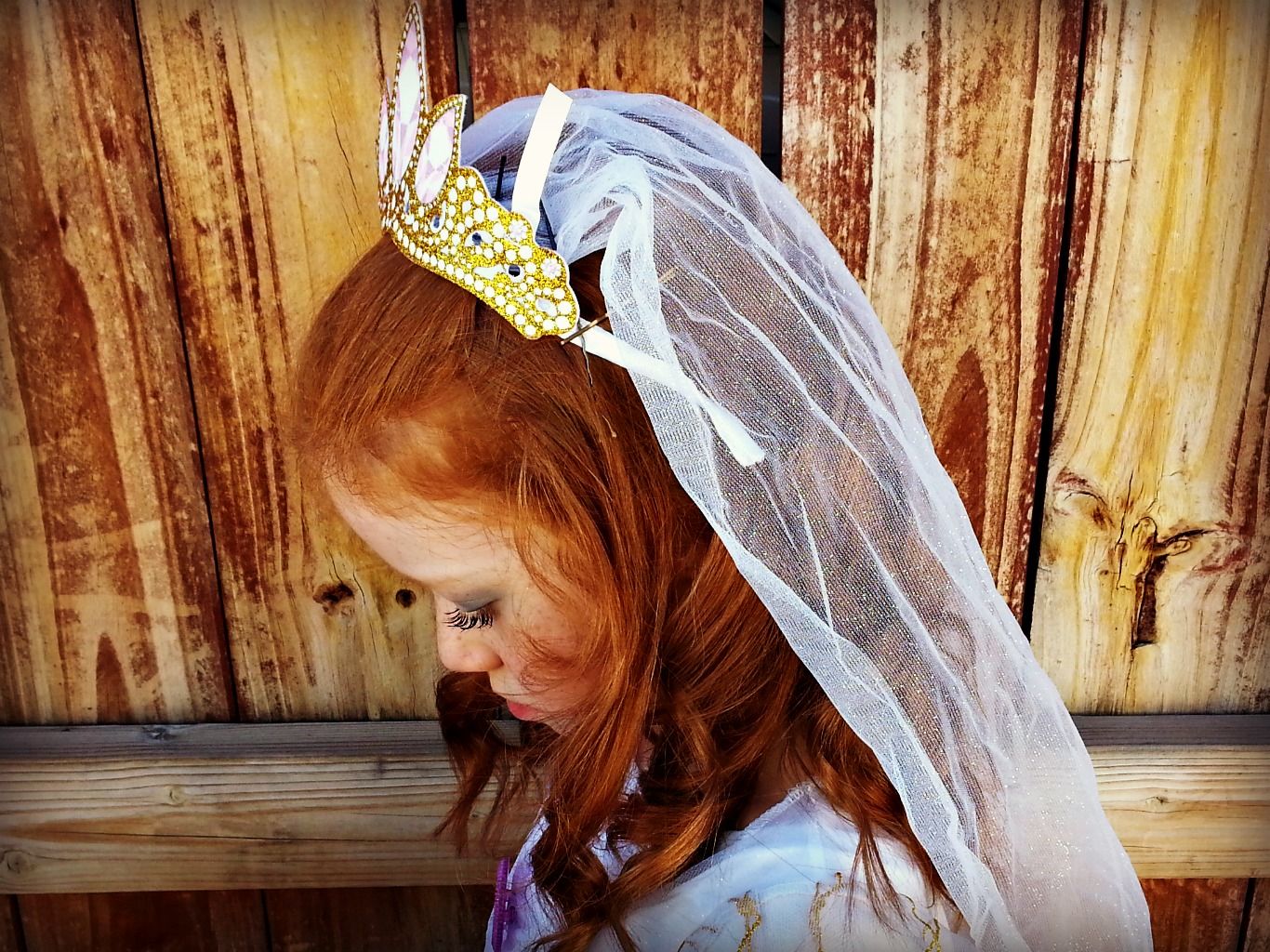 This year the boy decided he was too old for costumes, but not to old for trick or treating. Dressing up has never really been his thing and this year was no different, so we got him a themed shirt at Wal-Mart and picked up a fun girlie costume for the Miss. She has her
puppy dog costume
I made, but a girl just needs fun lil wedding dress....you know for all those nights when you are planning a wedding to your prince charming, who happens to be a stuffed pink unicorn.
Miss Priss also got to wear this dress to a Halloween dance recital where she got to wear actual makeup. She was so dang excited and kinda broke my heart since I realized how I am going to have to lock this one up when she turns 16. Those eyes are killer.
I am thankful for these munchkins who make holidays so much fun!
What are your goblins dressing up as this year?
XO Danielle