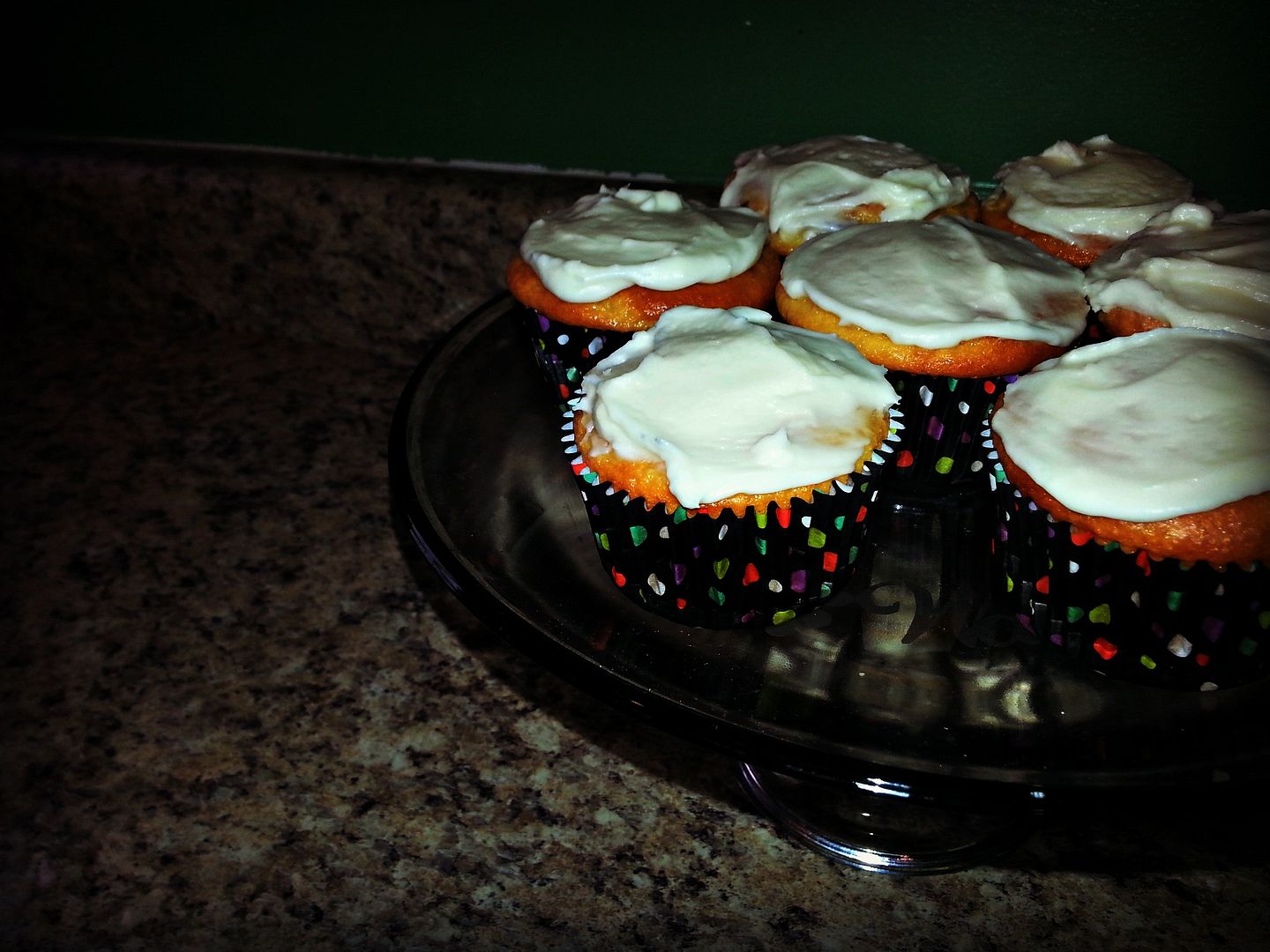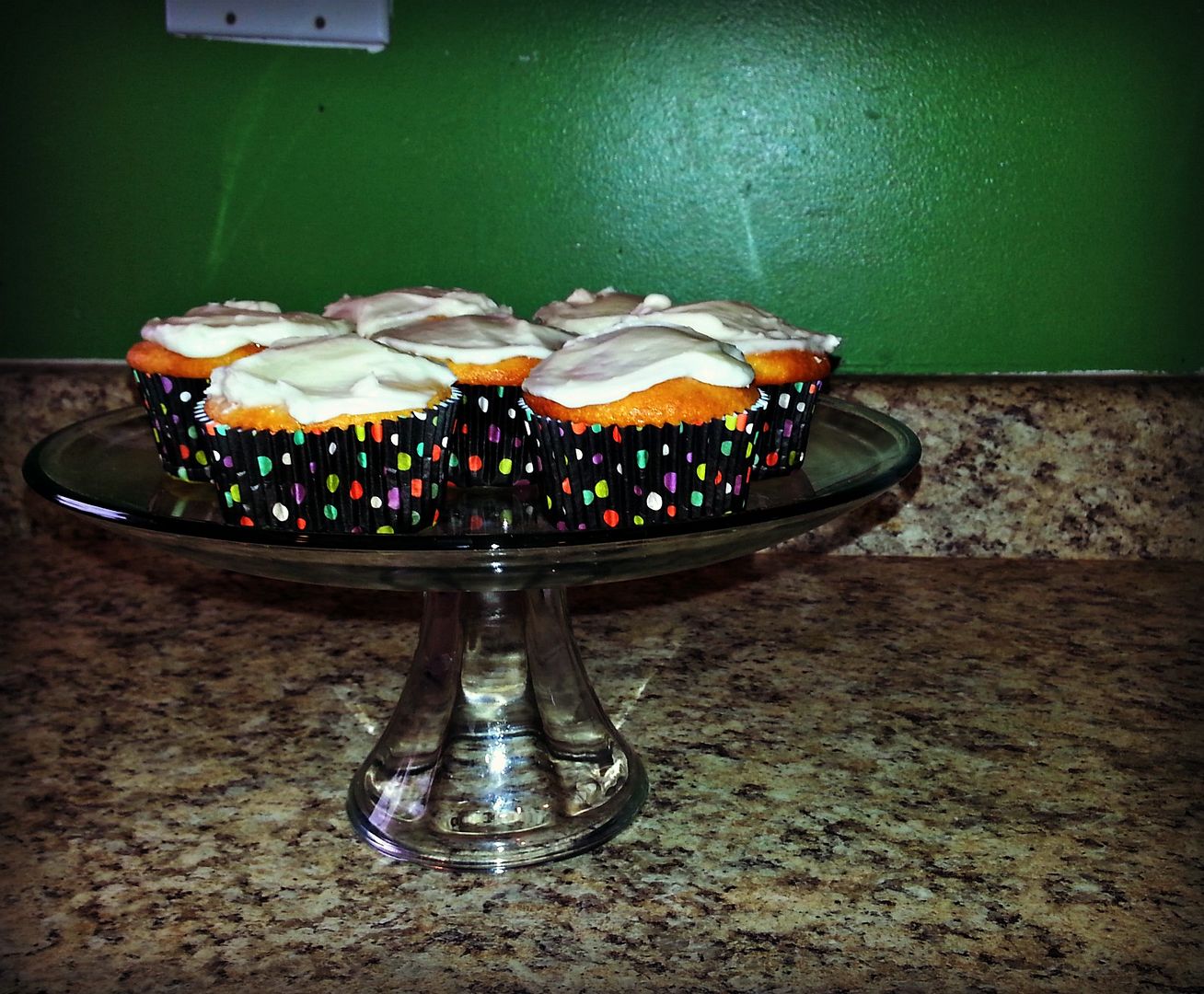 Don't you just love quick and easy recipes? You know those ones where it taste like you did alot, but in actuality you really didn't...well this is one of those recipes. I am a firm believer that creating and having fun with our children does not have to be a stressful thing. If you like to make yellow cake from scratch.... then do it, but sometimes I just don't have time. That's why sometimes I just pull a yellow cake mix from food storage, so I can still create something fun with my kids, but not have the stress that sometimes happens when creating from scratch.
Make your cake mix according to the directions. Fill each cupcake 1/4 full, then take strawberry jam and place spoonfuls into each muffin cup. Use the rest of your batter to fill your muffin cups. Make sure the jam is covered with batter. I was able to get 18 cupcakes, but I tend to overfill my cupcakes :)
Bake them according to your package directions and then ice with some
butter cream frosting
. Super simple!
Remember when creating with our littles , just keep it simple and have fun!
XO Danielle
Don't miss a post! Subscribe today!