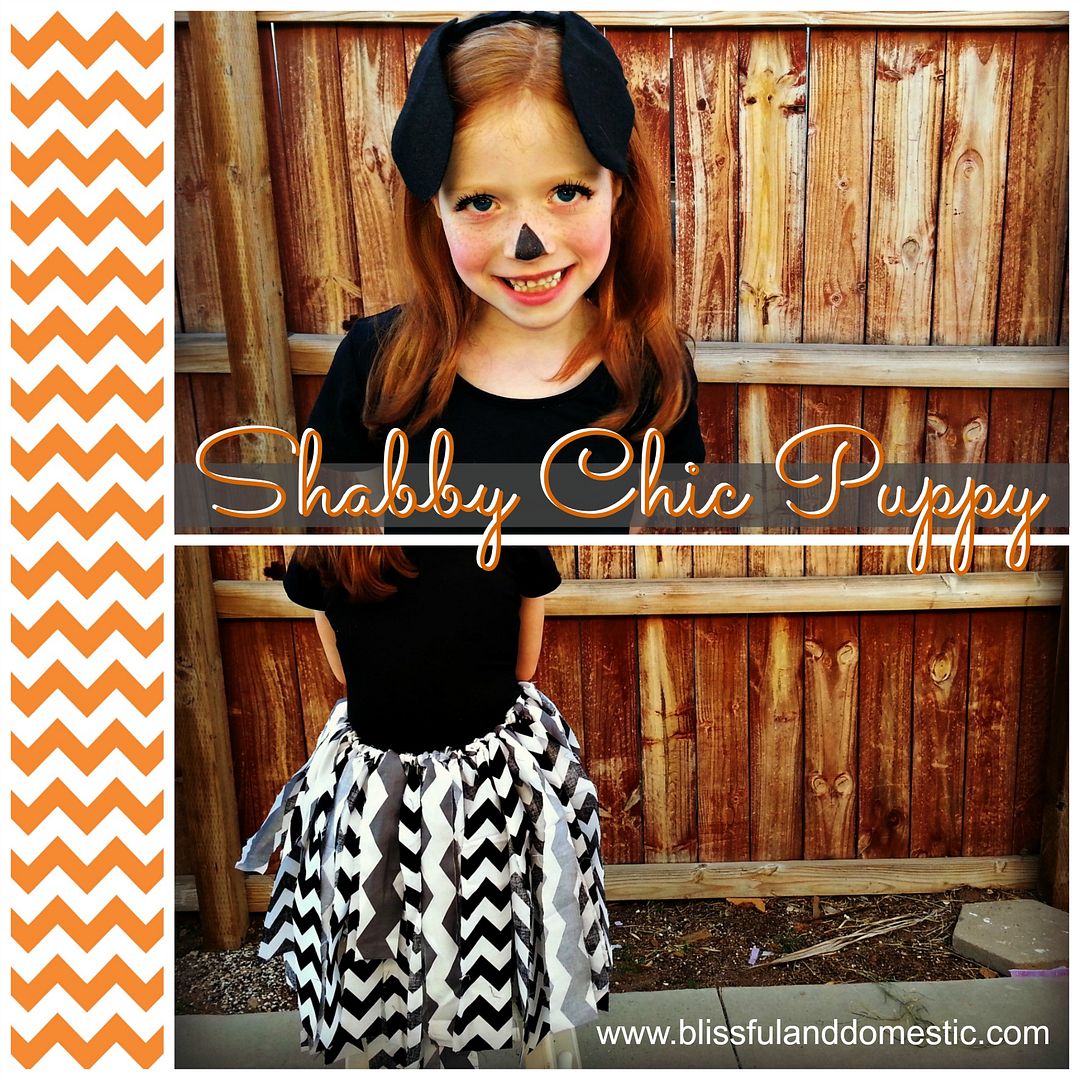 Morning Lovelies! This week has been busy to say the least, but pretty dang rewarding! I hadn't planned on making Halloween costumes this year. Honestly I just wasn't feeling it, so I bought some, but the sweet people at
Joann Fabric and Craft Store
had a different idea. When they asked if I had any costume ideas to share with you lovelies, I wasn't sure I could deliver. Then it happen. The light bulb went off and a costume came to mind. A costume I knew my Miss Priss would absolutely rock! I wanted something frugal and something that was versatile. Shabby Chic was my theme and I ran with it.
I dug through my stash of fabric and remembered a
pinterest pin
I had seen a while back. It was a shabby fabric tutu. I had been wanting to make one for like forever and a day. Finally I was going to have my chance! What? I was actually going to make something I pinned on
Pinterest
. Crazy right?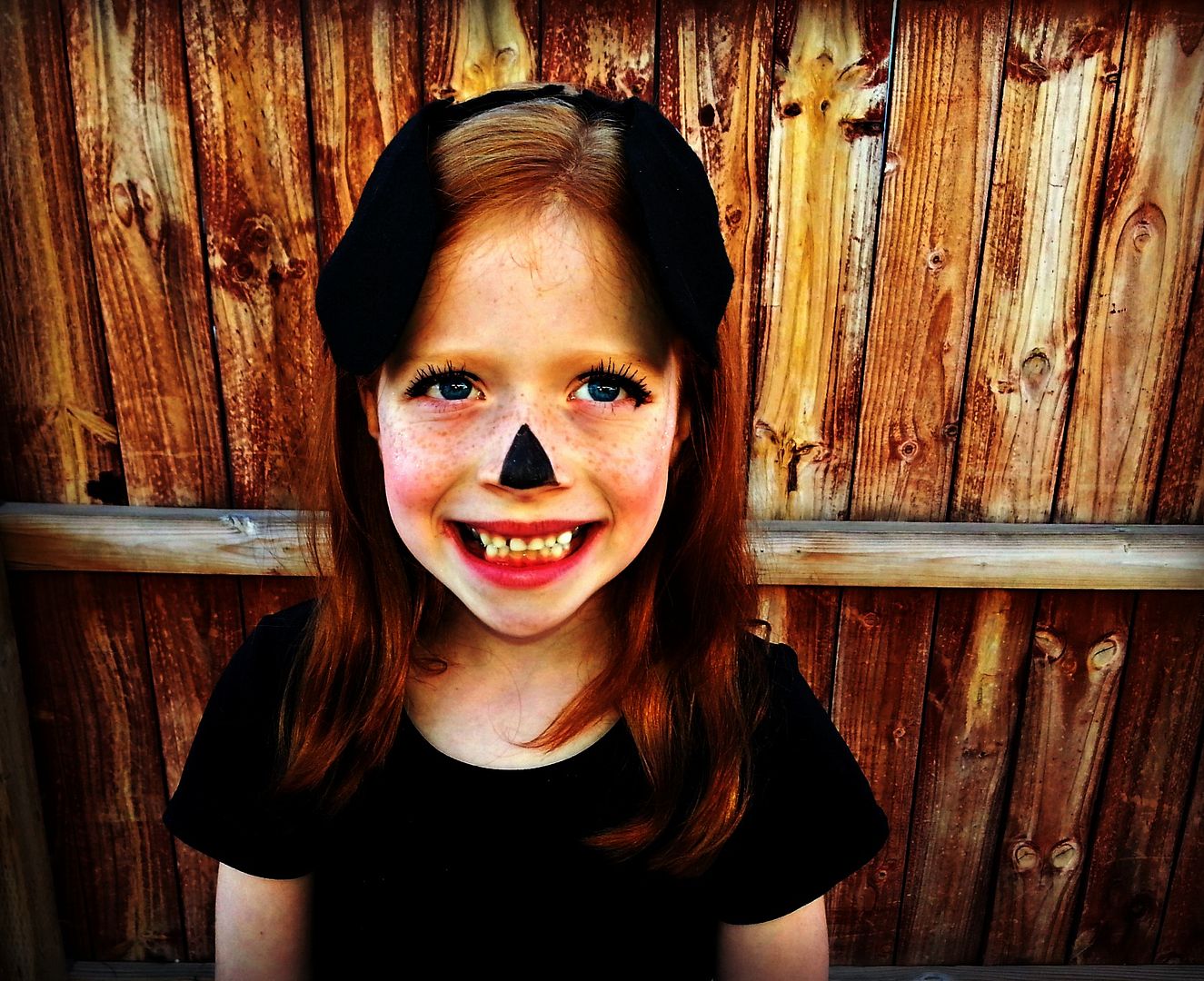 Using up fabric scraps is one of the greatest, frugal craft tips I can share with you. I stress using leftovers in the kitchen and in your crafts. It can save you tons of money! My chevron scraps added up to about a yard of fabric, but were cast offs from previous projects.


I raided my craft stash for not only fabric but the elastic, felt, and headband (for the floppy ears). I love to have my
crafting staples
in stock, so I can always find things to make projects when the light bulbs go off :) It makes my crafting heart happy!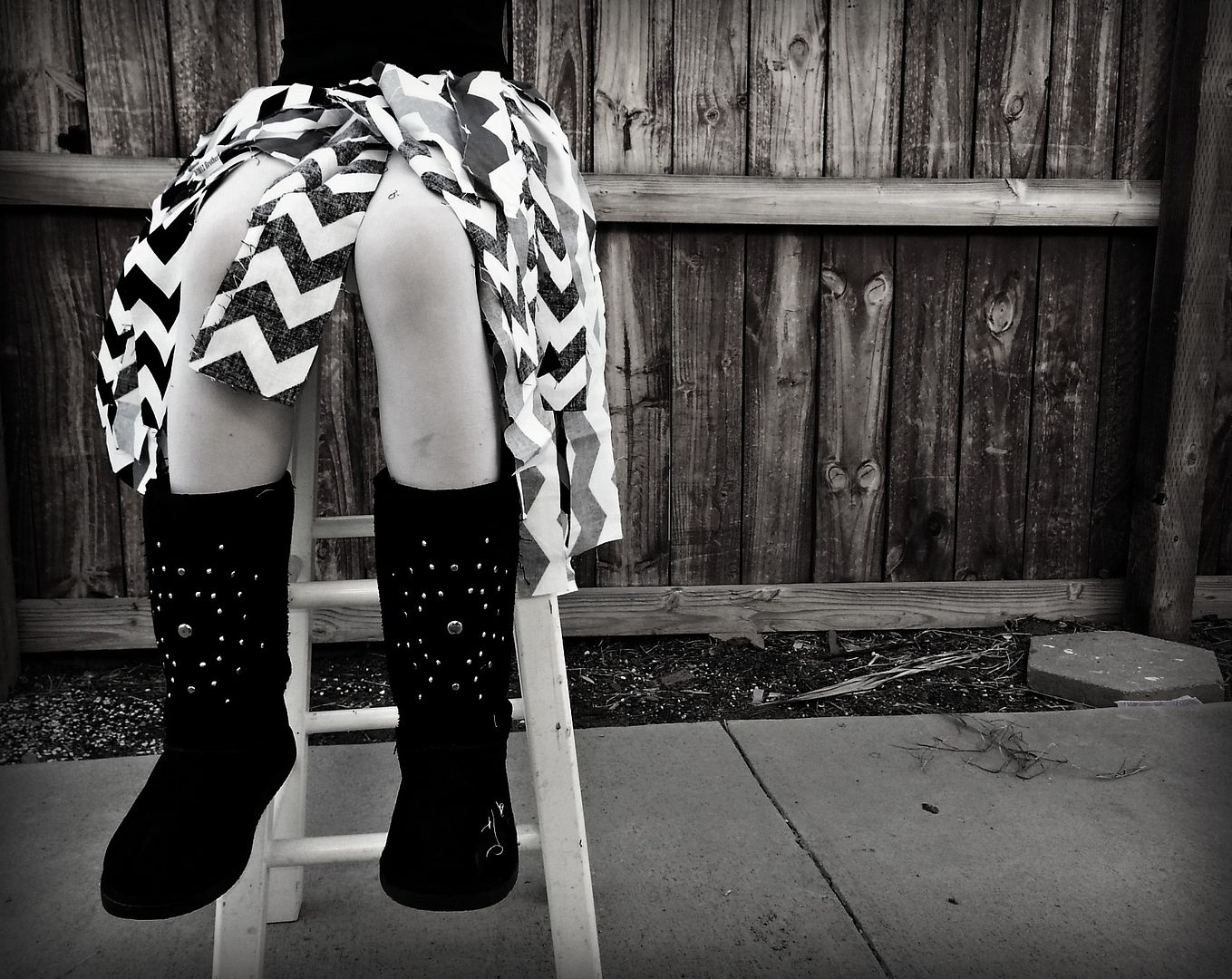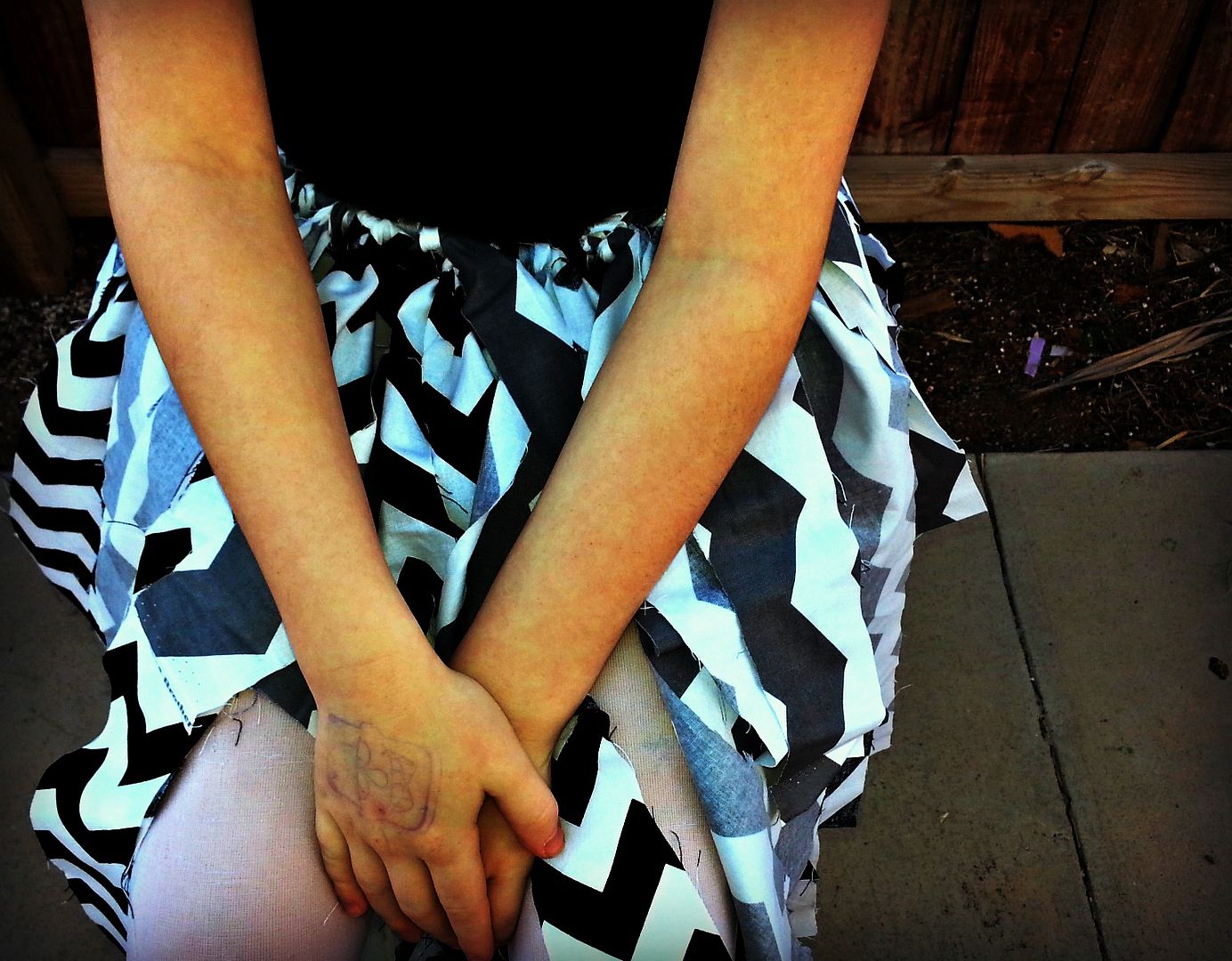 I measured out my munchkins waist and then tied my elastic. Oh yeah did I mention this is a NO SEW tutorial? Aren't those the best?
I placed my tied elastic on a chair and began tying my fabric strips onto my elastic. I slip knotted my fabric onto the elastic. It is exactly how I made Miss Priss's
Fancy Nancy Tutu
two years ago.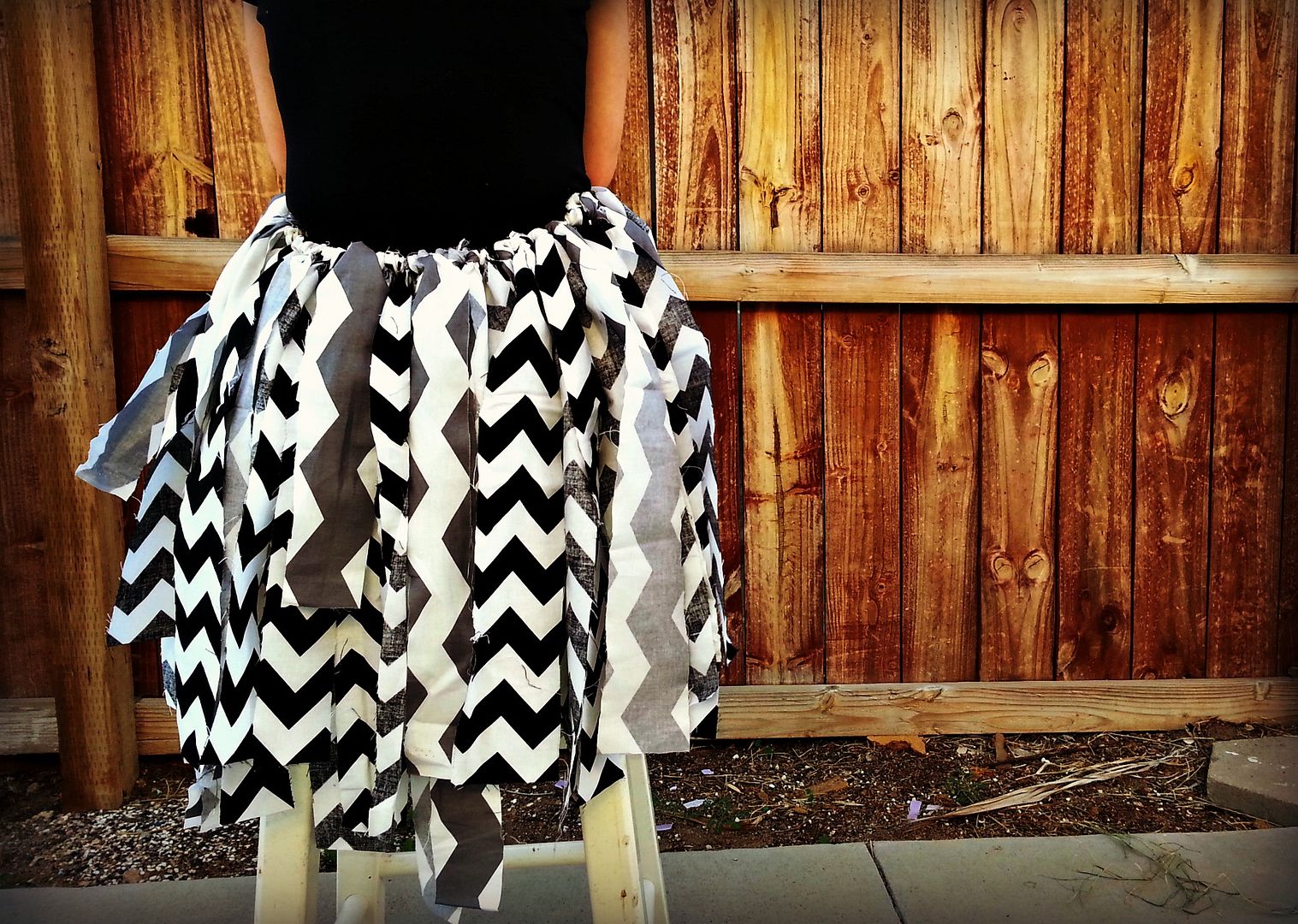 The last thing I had to do was make some floppy ears. My ears are similar to our
Hello Kitty ears
we made last year. I covered a pink headband in black felt and then cut out half ovals to make floppy ears. I hot glued the ears on, so they fell down just above her eyes. If you want floppy ears think beagle.
This was such a simple costume to make and it really is so versatile. You could make a shabby chic tutu in any color...like red for a devil, white for an Angel, polka-dot for a Dalmatian, gray for a kitty, pink for a fairy, etc. Think outside of the box, raid that fabric stash, and get creative. Mix patterns and colors and have fun!
Oh and then have a super fun photo shoot with your muchkin.
Candy bribes are always encouraged by six year olds :)