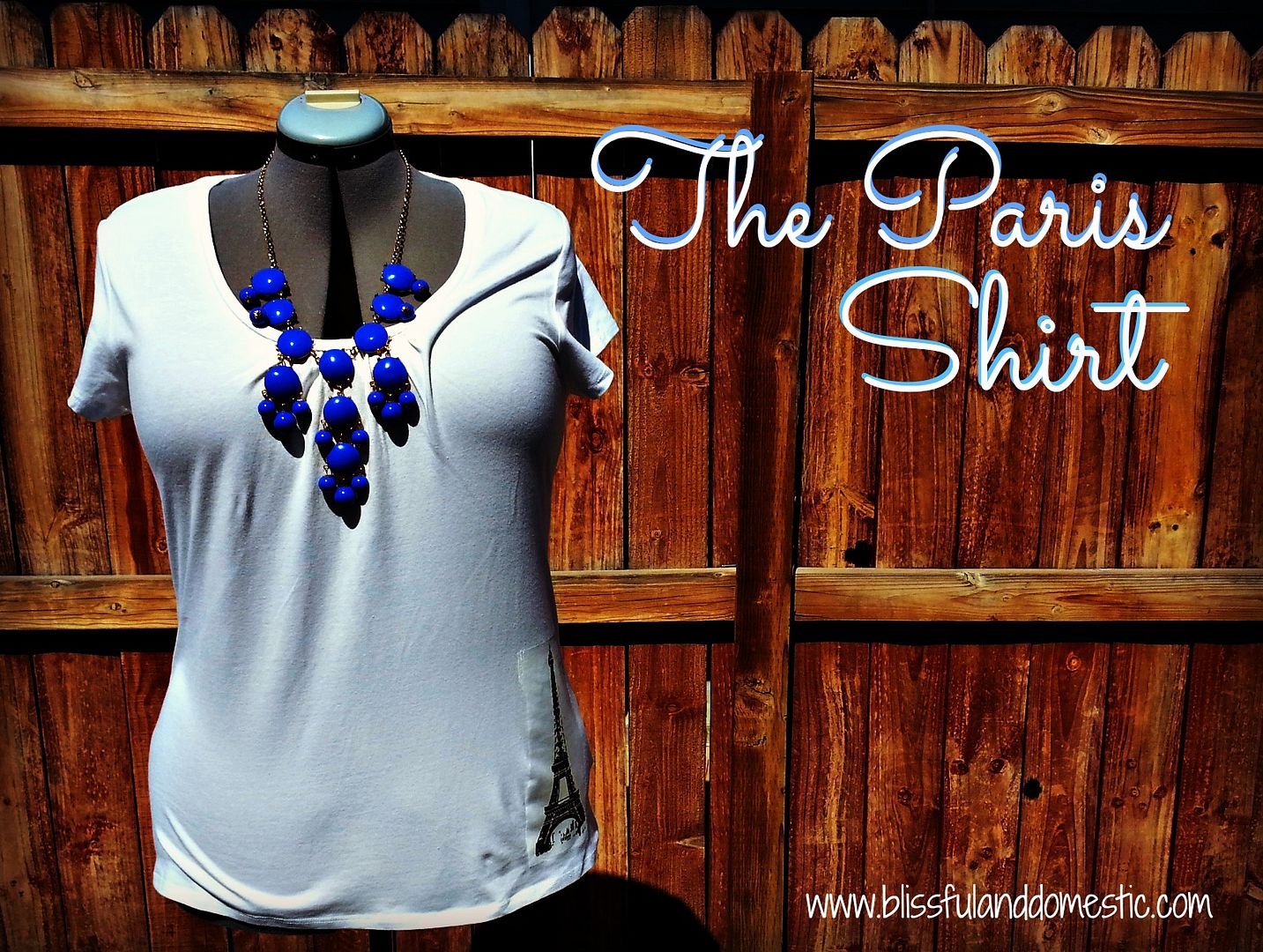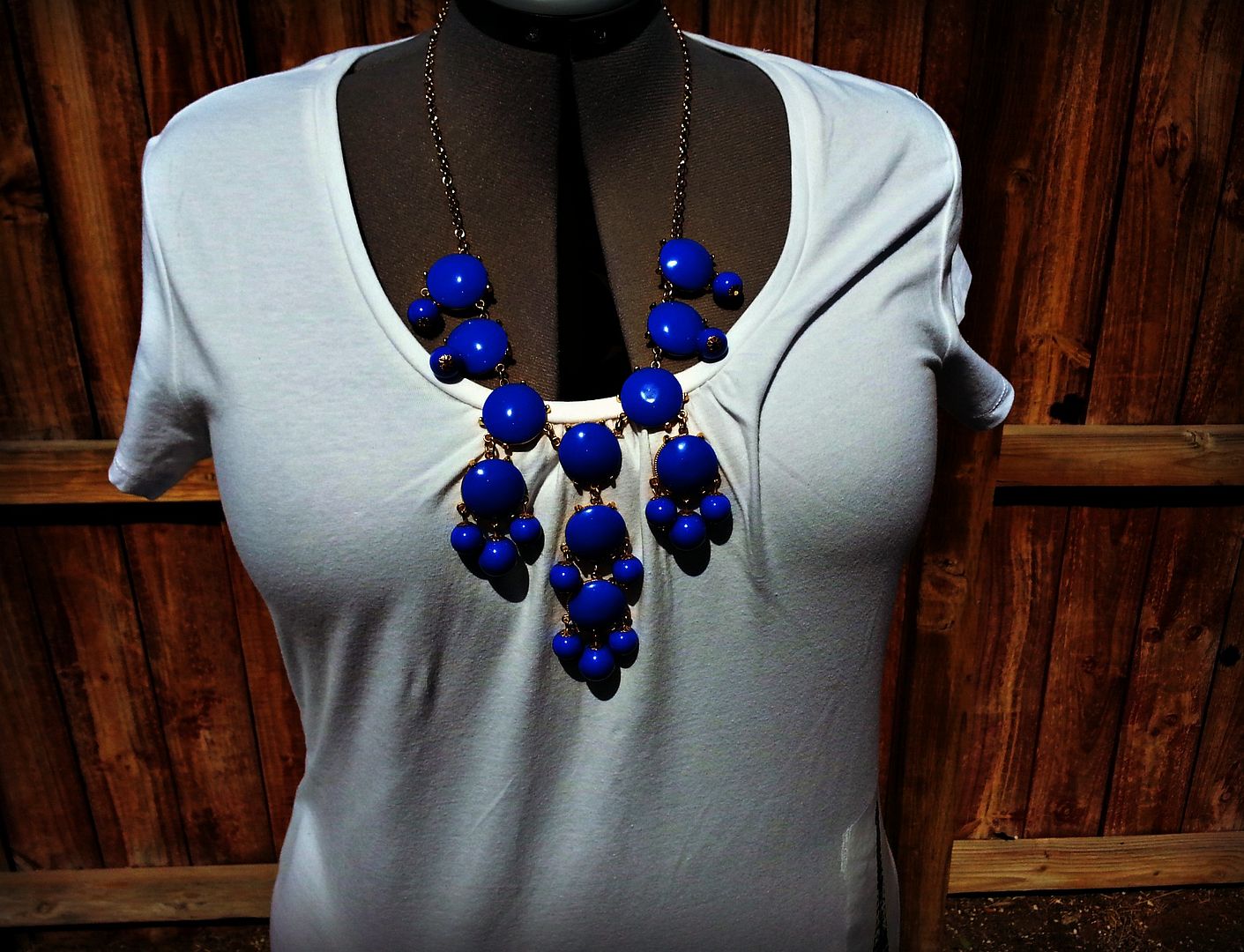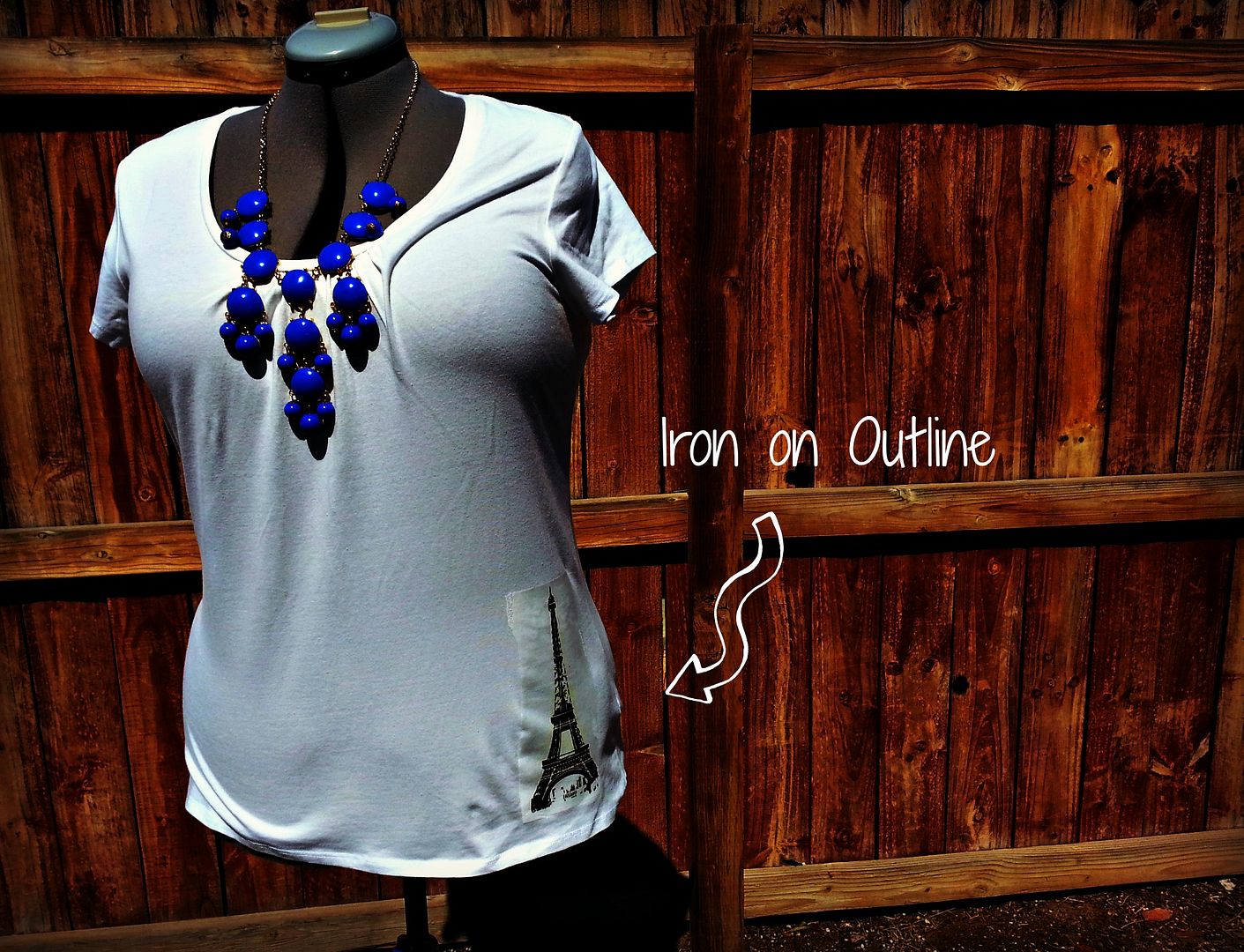 Alright lovelies, you know how you come up with a project in your head and it looks fantastic? Like you know everyone will be envious of your pure awesomeness? Well you know what happens when that mental image of pure awesomeness doesn't come to fruit.....Sucks right? I ordered a few iron-on transfers from
Wholeport.com
. I'm not sure if I just have no clue how to use an iron or what
(I rarely iron so this could be the problem),
but it was kind of an epic fail. I love the idea of the Eiffel Tower on a crisp white shirt. I mean whats not to love? You pair it with a statement necklace and you're golden right? Well look closely at the pictures above. Do you see it? That obnoxious iron on line, where the graphic and the shirt meet? Totally not fun right? So now I need to know what went wrong? How do you not have that line? I am new to using iron-ons, so I need your help. I have another Paris iron-on, but I need to figure out how to not have that line? Leave your tips in the comment lovelies! Thanks for always being awesome!
XO Danielle
Don't miss a post! Subscribe today!