Good morning lovelies! It feels like forever since I have been on the ole blog. This blog is like an old friend, no matter how long I am away I can always sit down and feel at home while typing to you lovelies. It is one of my favorite things about blogging. I have been blessed to get to know so many wonderful people all over the world, through this blog, and I thank you always.
This past week we took a quick trip to Disneyland. Our friends told us about
Mickey's Halloween Party
and how all the cool people were going, so we should too. Well after talking to my friend B about her Disneyland plans, I knew I wanted in on the fun. You see, my littles have never been. Disneyland just has never fit into our little budget. To be honest I really didn't think it ever would, not to mention Hubby has no desire to go to a place where it's full of kids and long lines. Those two things don't always go together.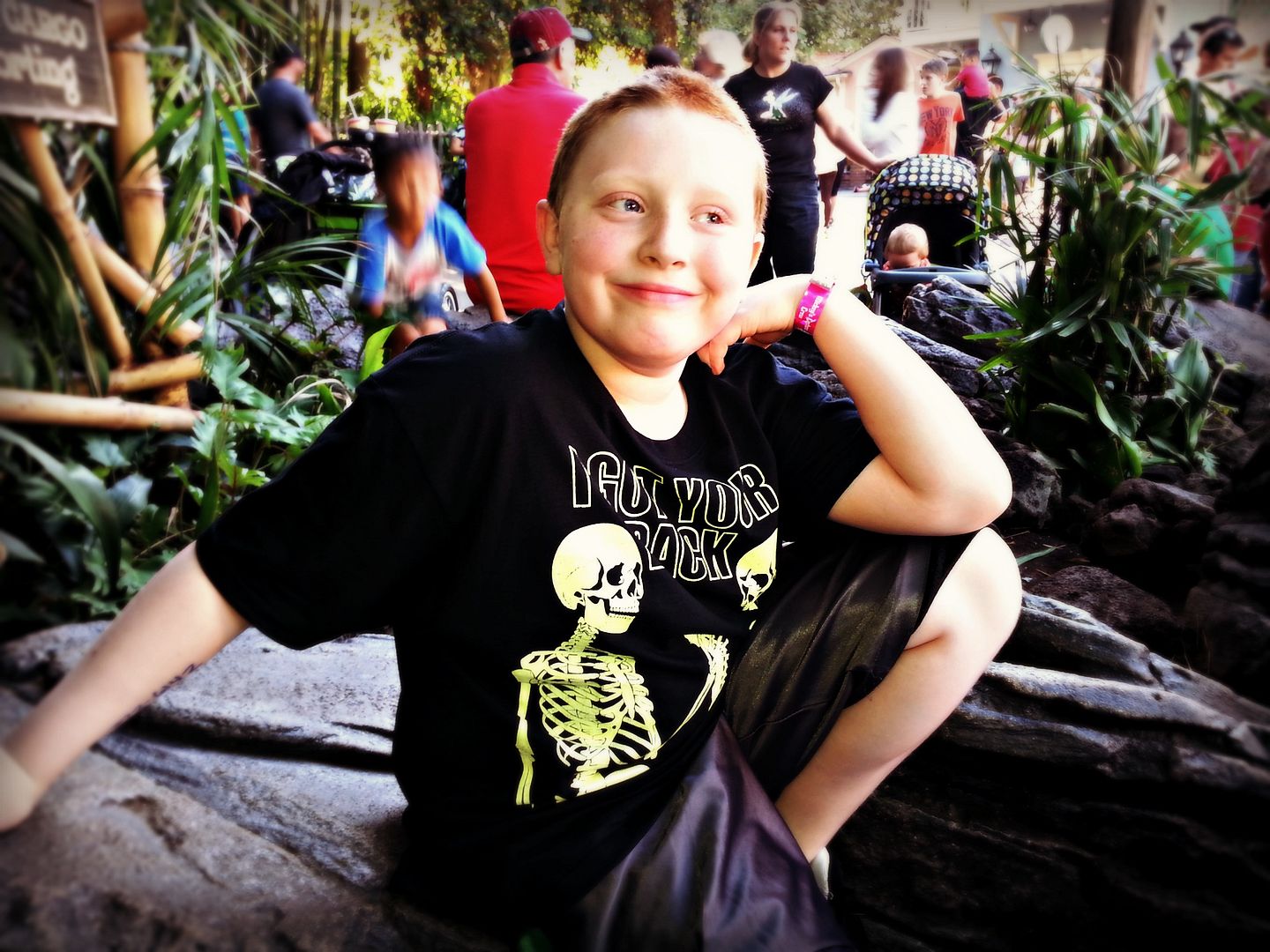 So hubby and I talked about Disneyland and how, if done on the cheap, it would be THE FAMILY NIGHT of the year. I bought our tickets in advance, so they were $59 each. I paid $177 for three tickets
(if we had been going during regular hours we would have paid at least $285 for three tickets, so already we were saving)
. With Mickey's Halloween party you can get in at 3pm and stay until 11 pm. You get a full 8 hours in the park. Can you say SWEET!? Oh and after 6pm everyone else is kicked out. After 6pm was for Mickey Halloween Party guests only. It was amazing folks!
The last time I went to Disneyland was when I was a teenager. One thing I remember is standing in line after line, waiting in anticipation for when I would be able to go on Splash mountain or The Haunted Mansion. Well after 6, there were seriously no lines. We went during the week, which I think also helped us out a bit. Disneyland does offer
fast passes
on rides, but since the lines were so short, we didn't even need a fast pass. It was seriously so cool!
Another great thing Disneyland allows you to do is bring in your own food. A lot of amusement parks don't allow you to do this, but Disneyland didn't care. They do ask that you eat in designated areas, which we were ok with, since we were going to be saving so much on food.
To save on hotel and gas, we went with friends. This saved us a ton! It also makes it so much more fun when you go with friends. Bubba and his bestie had such a blast going on rides together. It was so fun to see the excitement on their faces as they discovered new rides and fun!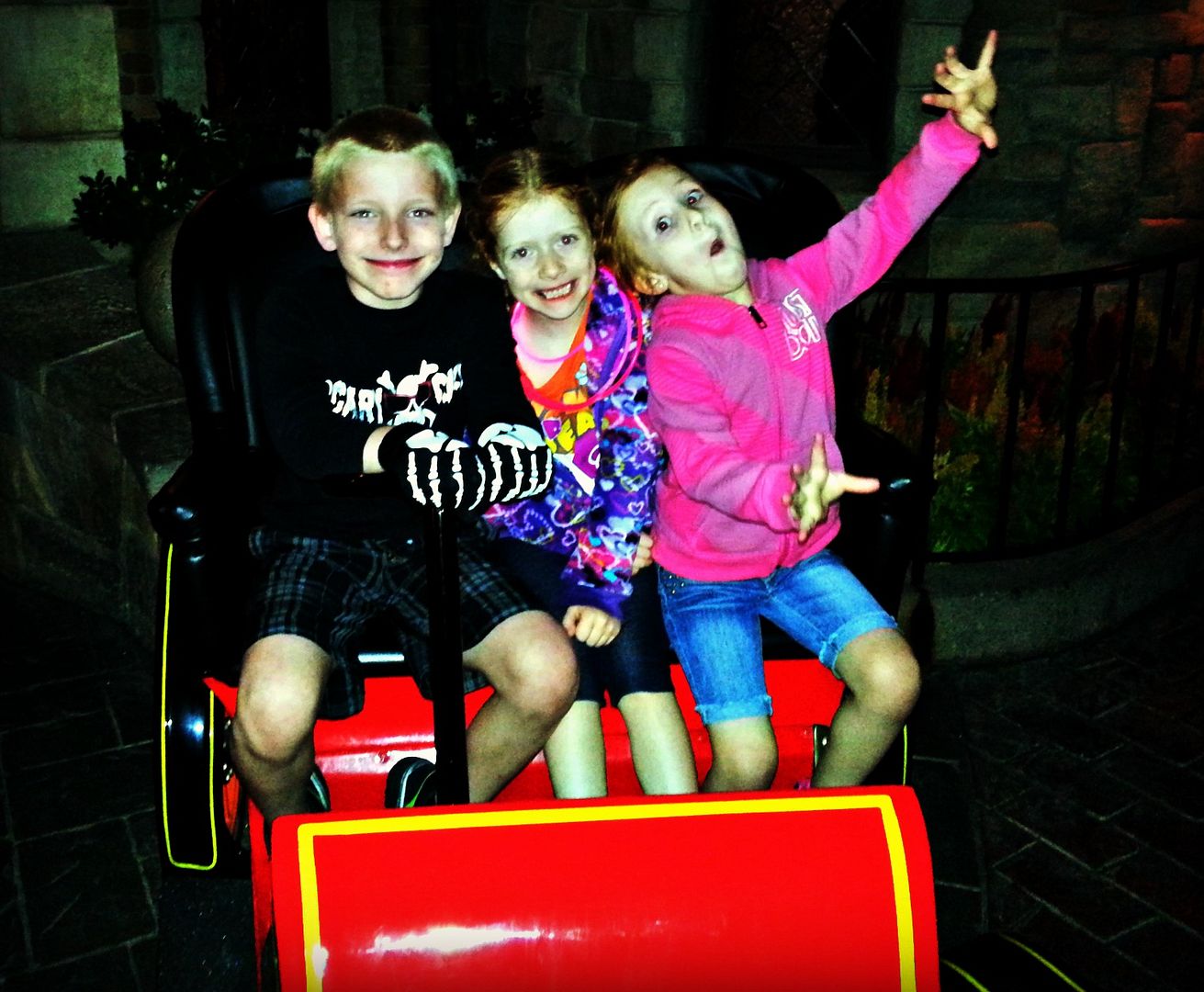 I also talked to the littles about the gift shops before we went. They understood that us going to Disneyland was a real treat. Not something we could do every year. I told them I would take pictures and stuff so we could remember our trip, but we would not be getting treats from the gift shop. Since I had set this rule beforehand, they didn't even ask to go into a gift shop. I was so thankful for that. I did reward them with a $4 cream cheese pretzel and churro. Those treats were amazing and were a great treat to my littles who were so good throughout our fun at Disnelyland. They didn't complain...to much....I mean they are kids...isn't complaining in their code :)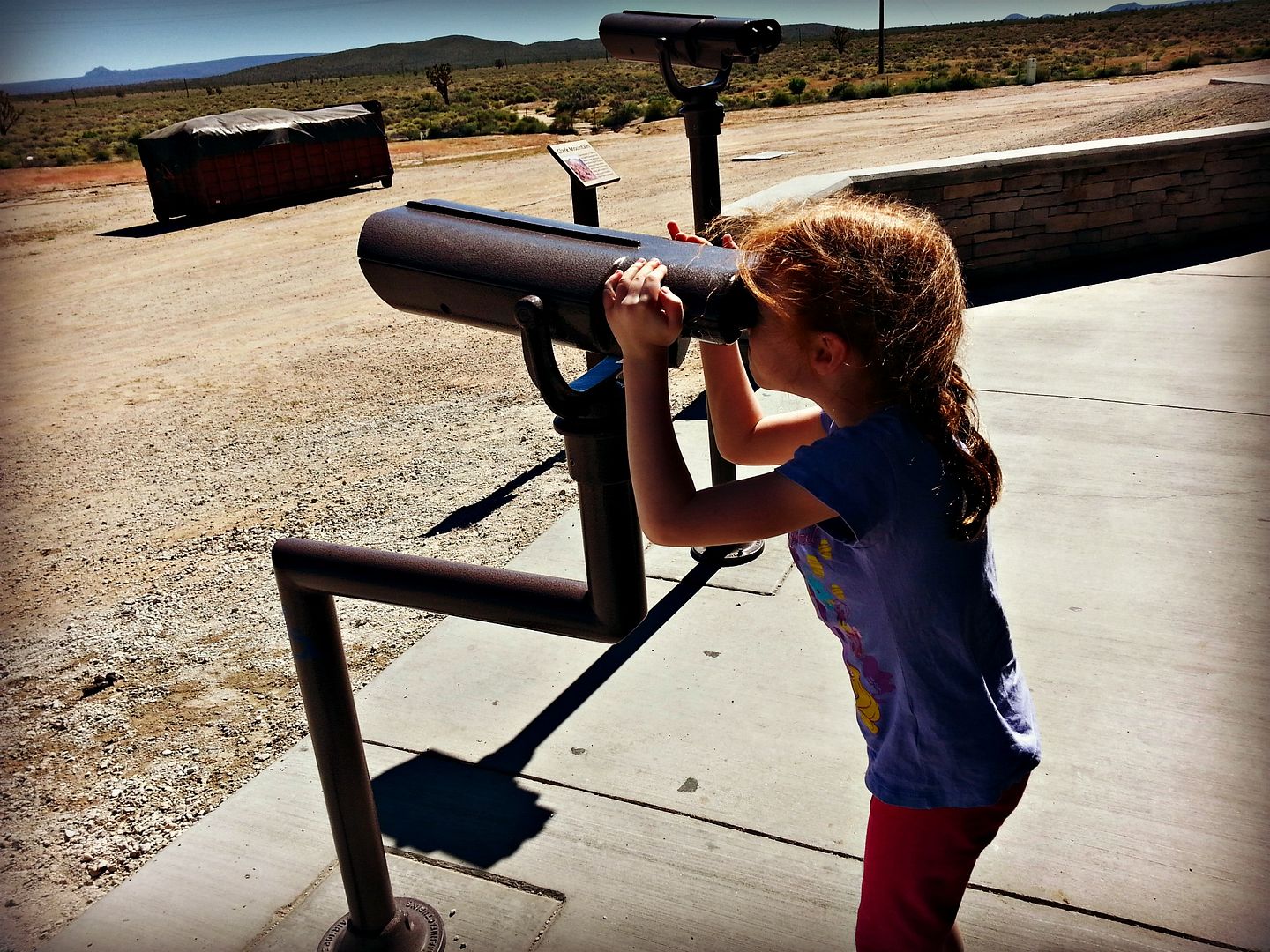 I am so thankful I was able to experience Disneyland with my littles. It is not something we can do every year, so I am thankful we were this time.
When it comes down to doing Disneyland on a budget, a few things stick out to me, which helped us
not
go into debt to go on vacation. We paid
cash
for
everything
. No credit cards. I would never have gone if I didn't have money saved. I think this is so important. If you have to charge a vacation, then maybe you don't really need to go. We tried to be as frugal as possible. While traveling in the car, we stopped for lunch at Burger King. We only ordered off the dollar menu. We brought a bunch of snacks and drinks, so on the drive home from Disneyland, we didn't even stop for lunch. We drove down the same day we went to Disneyland. This made it possible to only stay in the hotel one night. Yes it was crazy and hectic, but so worth it.
Remember that special vacations like these are not everyday occurrences, so be in the moment. I don't have a lot of pictures, mainly because I was in the moment with my kids. I am so thankful for that. It is something they will remember. We giggled, screamed, and just had a blast as a family.
So when planning your next trip, make sure you save $$ for it and plan, plan, plan. I went to Disneyland with a plan and it saved me some gray hairs and dollars. I talked to my kids beforehand, so they knew that we were going to be as frugal as possible.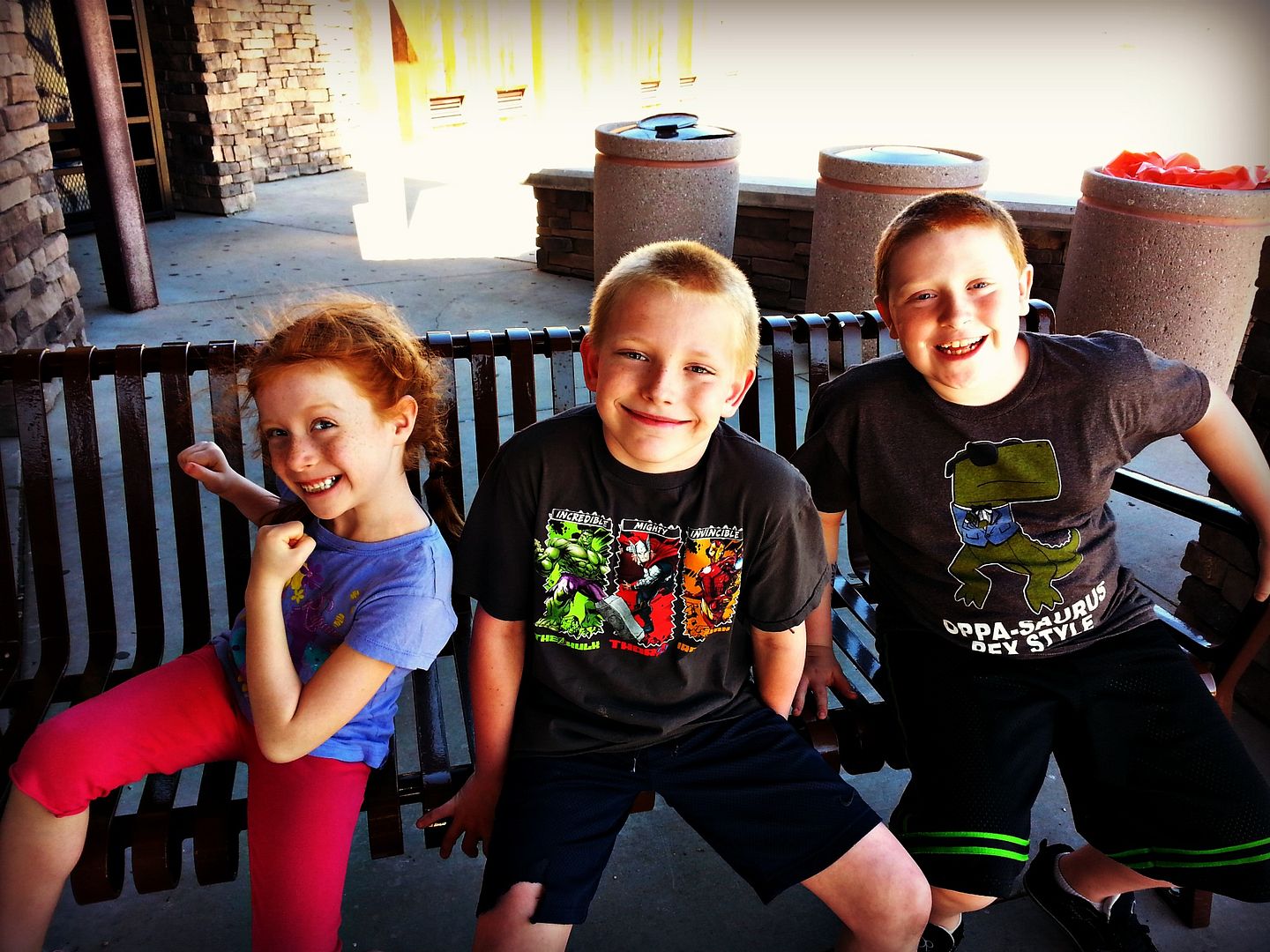 The hugs and kisses my littles gave me after our trip were the best gift ever! They were so thankful and were aware of the sacrifice made, so we could go out of town on vacation. I love those nuggets of mine and am so very thankful for them.
I only did Disneyland for one day, but I know most families go for multiple days and to the various parks, so I want to know how you all save $$ when doing Disneyland. Leave your comments below.
XO Danielle