I was asked to join the
Celebrate the Season
JoAnn Fabrics Campaign #spookyspaces Themed Project this year! Yay! I was so excited to be a part of this year's Halloween fun! The only downer was Miss Priss. Remember I told you
here
she is having an aversion to all things scary? She is still in full swing of her anti-scary movement, so I had to improvise. Thankfully the sweet folks at Joann Fabrics and Craft were so sweet and understanding of my little Miss and her opposition to spookiness this year. Since I can't keep away from animal print and the fact this was as scary as I was going to get this Halloween, we went with a
Wild about Fall Wreath
.
I found this fabulous burlap ribbon, during one of my many
Joann
runs this month. I bought 4 rolls of cheetah print burlap, straight pins, and some fall flowers.
Joann Fabric and Craft Store
is having some amazing Fall sales....with most things being 40% to 50% off. I love when things are half off. It makes my crafting heart happy!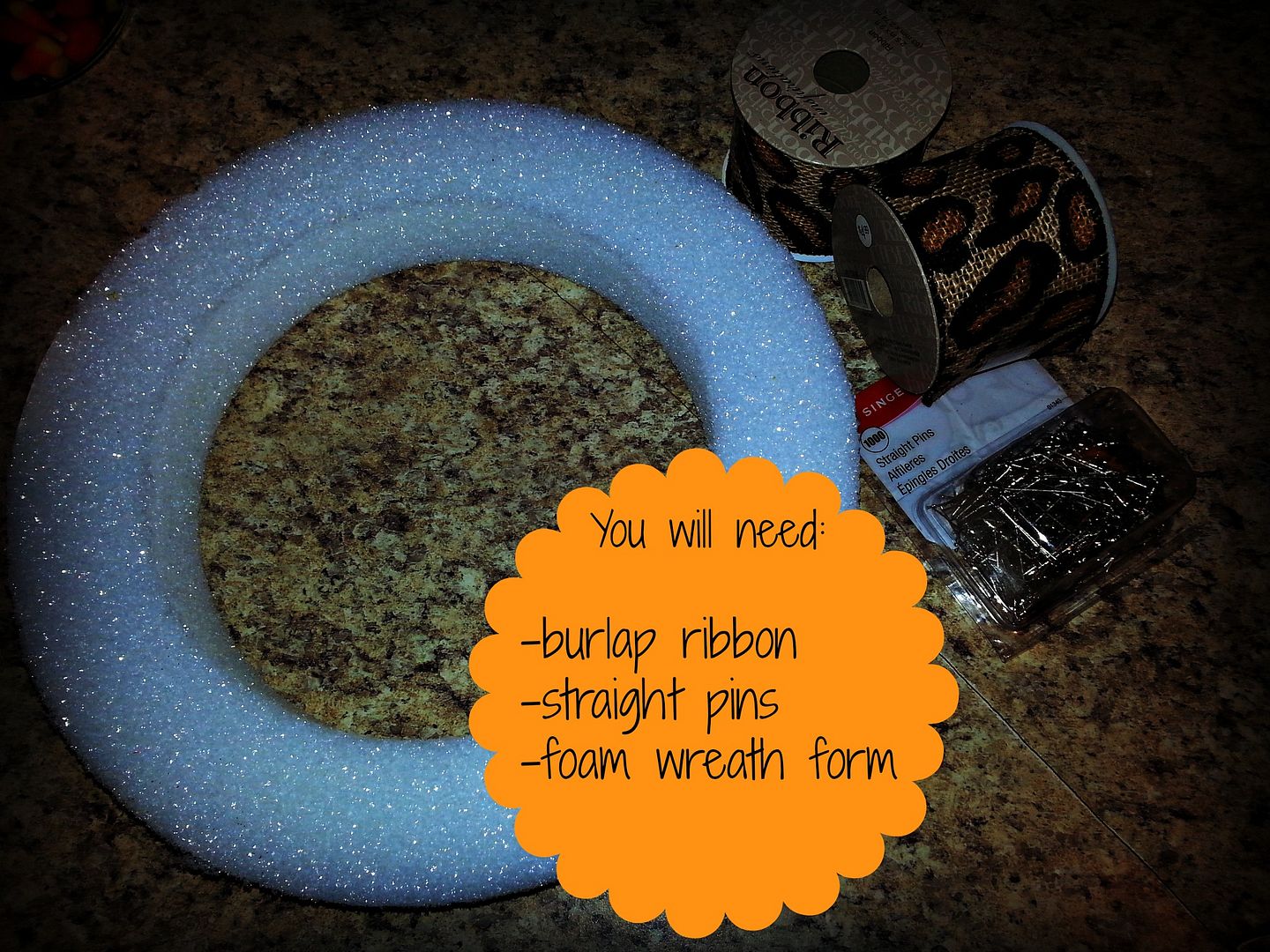 To make your own Wild About Fall Wreath you will need a wreath form and a few other goodies. Check your crafting stash. You may already have some of the things you need.


I cut 13 inch long strips of burlap. I then folded these in half on my form and pinned. I overlapped my ribbon, so my wreath form would not show.



This is such an easy craft to do. I put on a new episode of 18 Kids and counting. They have all the episodes on Netflix right now. I was totally nerding it up, while crating :)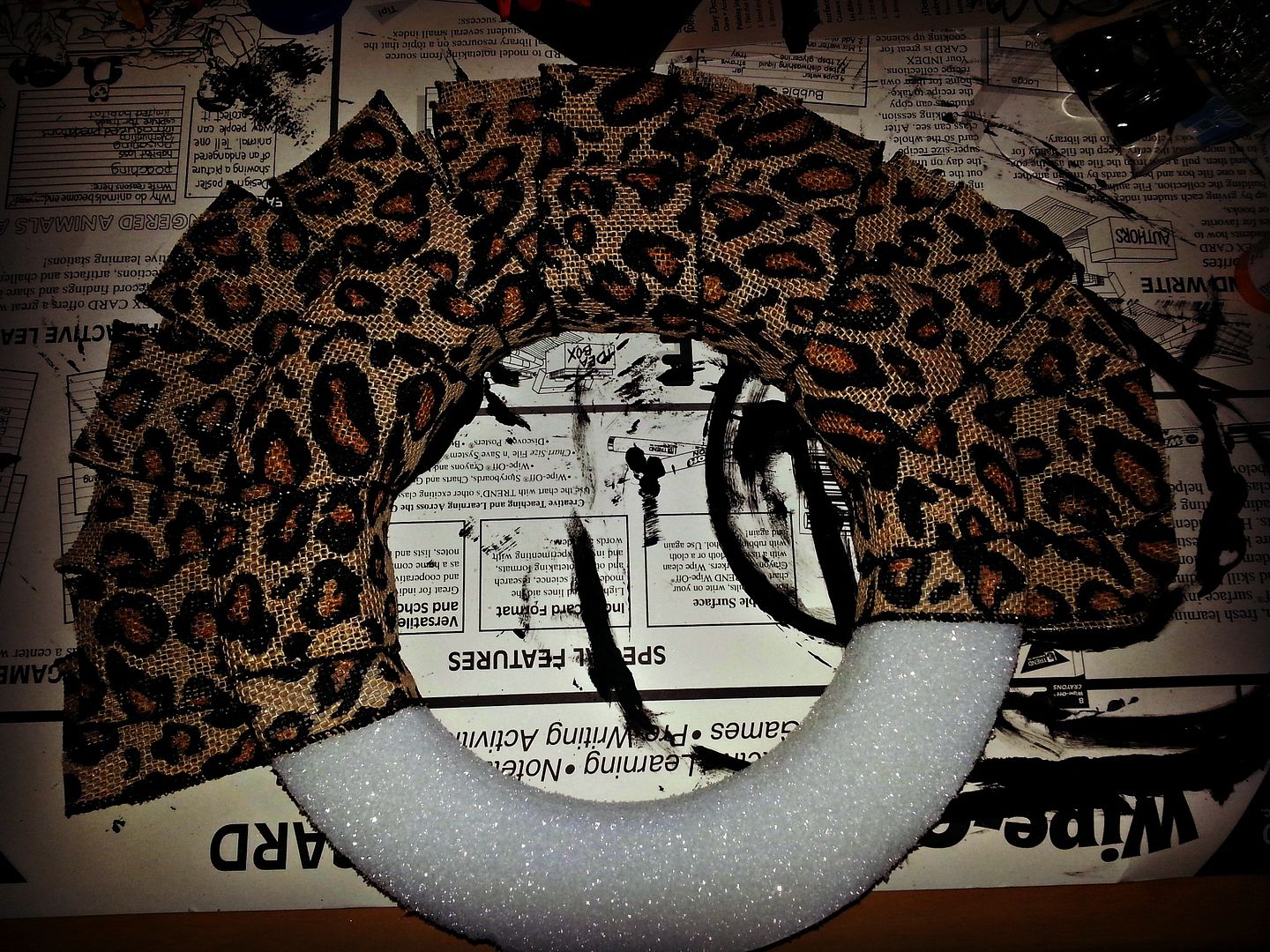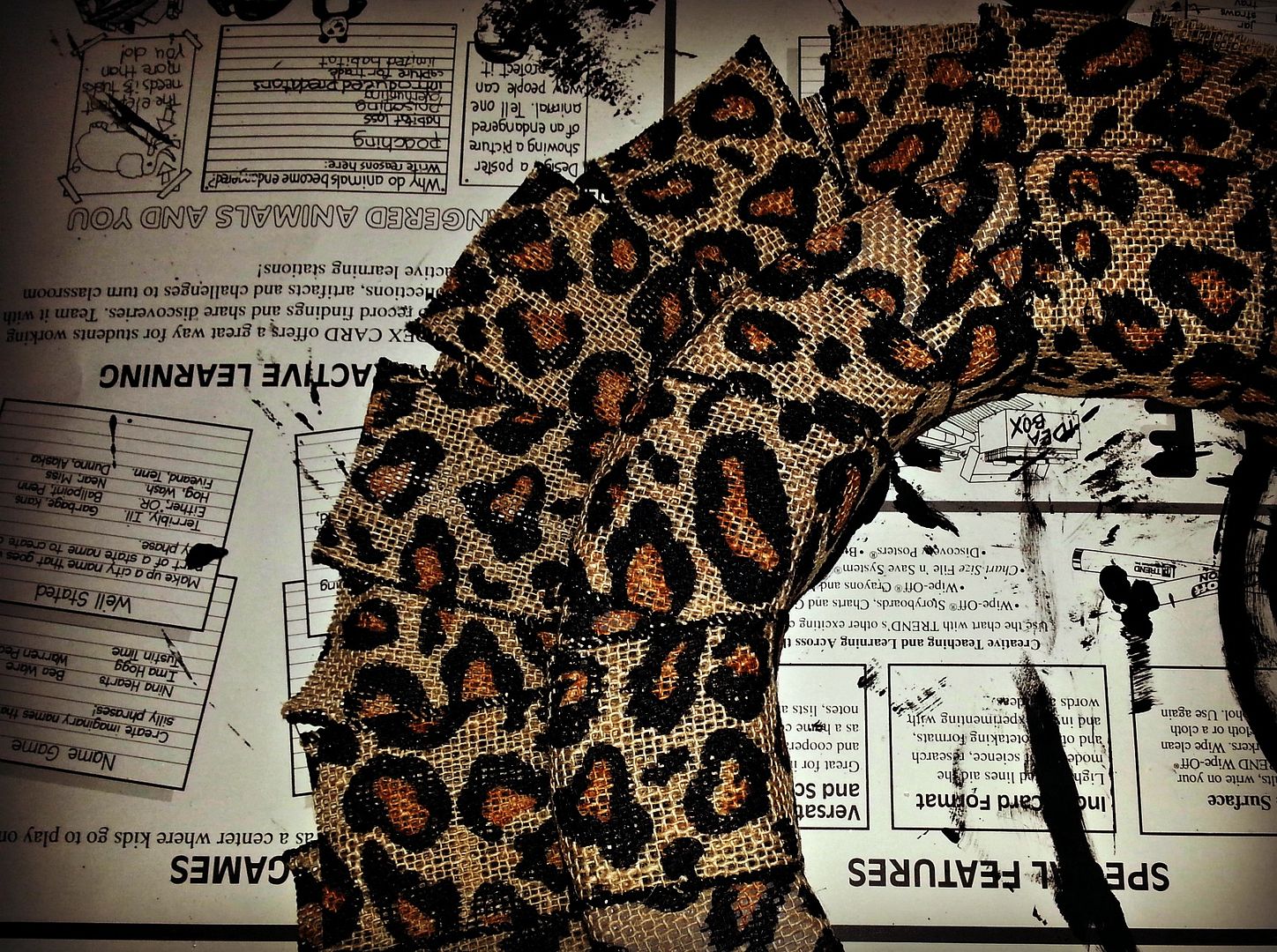 Once your wreath is completed, you can hot glue on some flowers. I used flowers I had left over from my
Witch's Boot Craft
. All the flowers are 50% off at Joann's right now Score!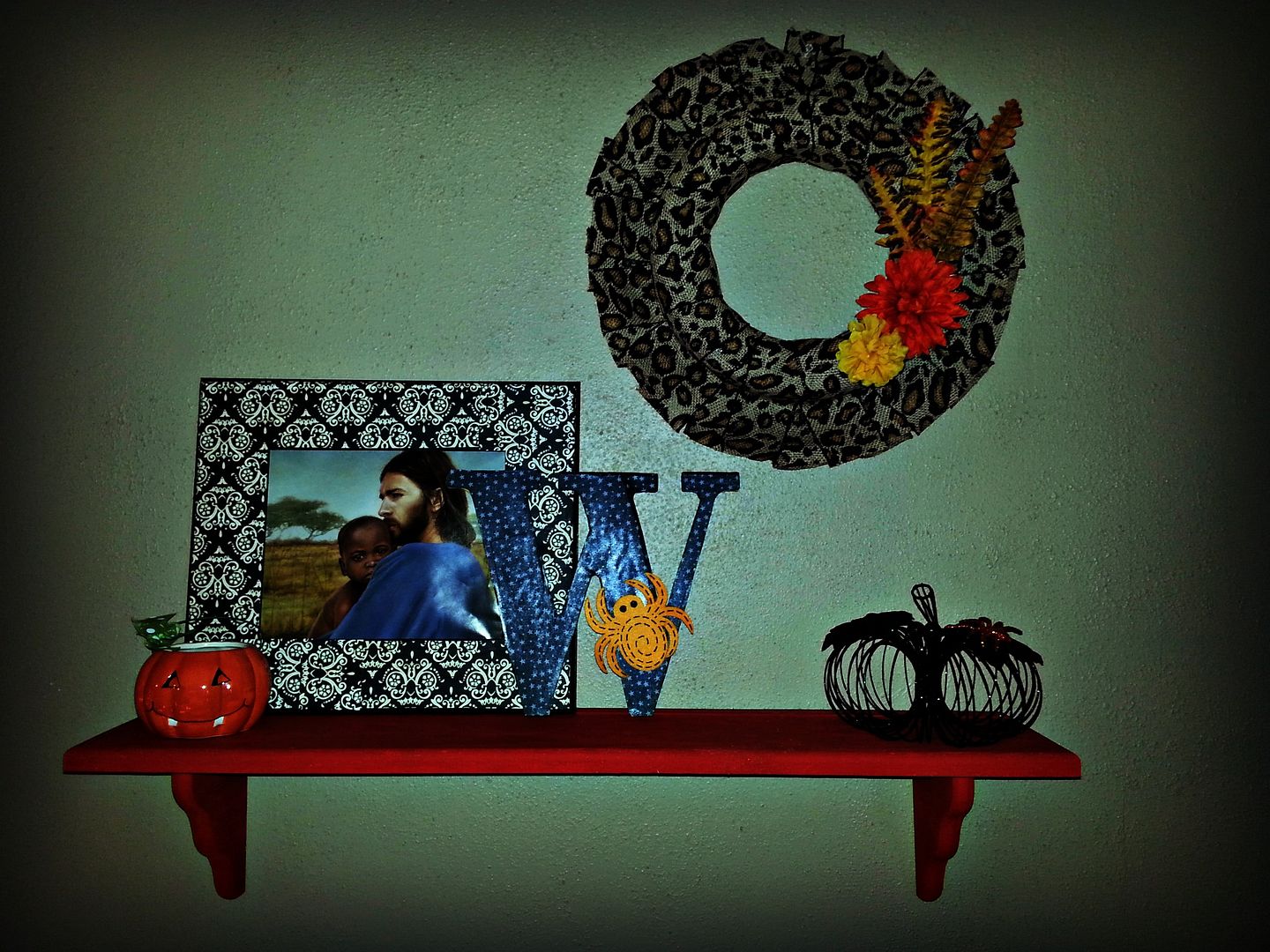 Also if you do not have a munchkin who is scared of like everything, then check out
Joann Fabric and Craft Store's
fun Halloween isles! Oh my heck the cute and spooky stuff I could have made folks! Make something fun and then share it with me so I can live vicariously through you:)
You can get all the items listed above to make your own Wild About Fall Wreath at your local JoAnn Fabrics store or online~
Here is a fantastic coupon from JoAnn Fabrics so you can make something spooky too!
XO Danielle
This is a sponsored post. I have been compensated with product or payment for this post.
All opinions are my own based on my experience with the product or company.
Don't miss a post! Subscribe today!