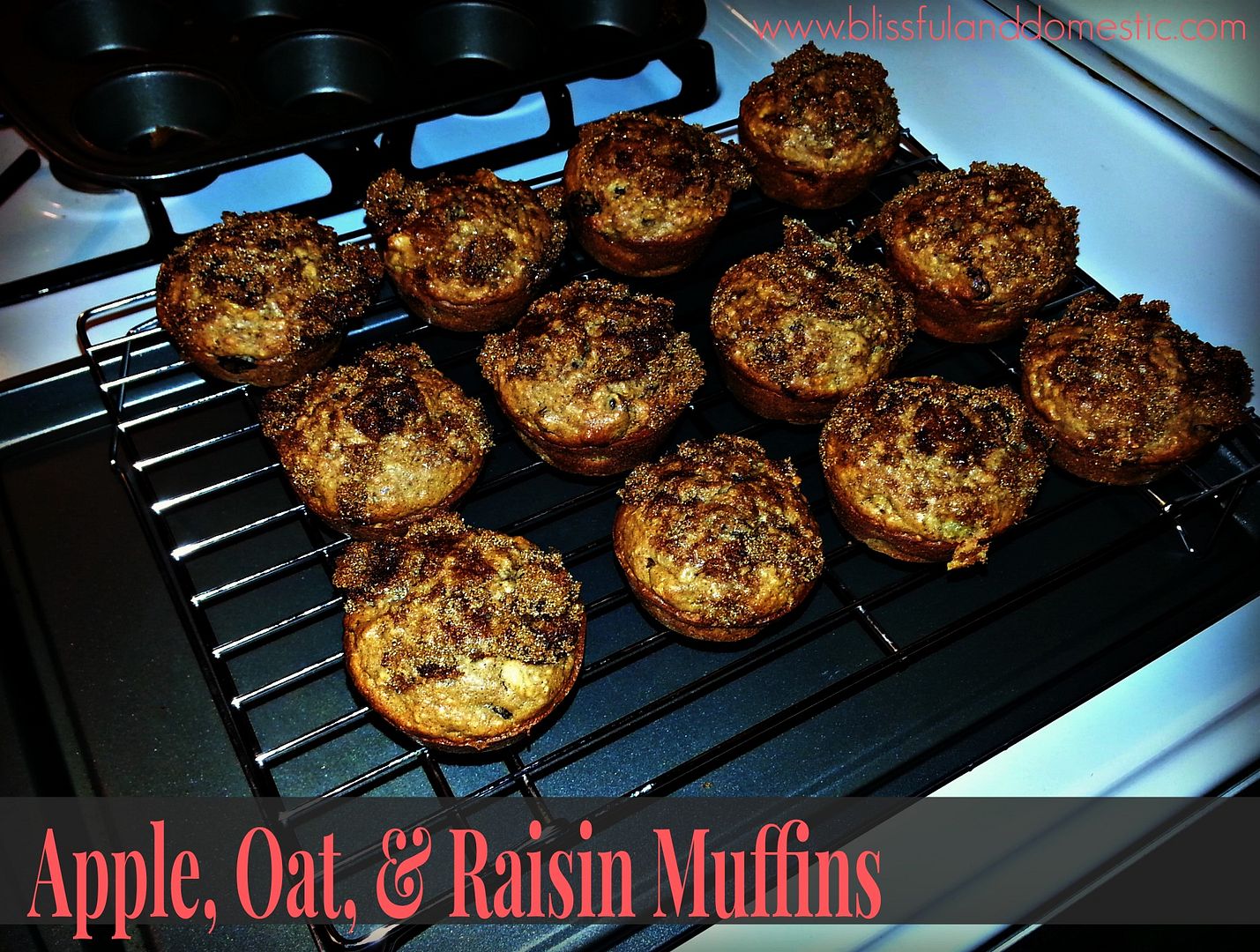 While I was watching the Duck Dynasty Christmas Special last night, I had a surge of energy. I'm not sure if it was watching Miss Kay bake or what, but I wanted to make some yummy muffins for breakfast today. So last night I decided to try out a new Gooseberry Patch Recipe I found online
HERE
. This was super simple to make and had my house smelling dang good! I can't wait to share these muffins with my littles this morning. I already sampled a muffin and Mmmmmm Mmmmm it was good. You're just 20 minutes aways from some home cooked yumminess.


Apple, Oat, and Raisin Muffins
1 cup raisins or currants
1 cup apple, cored, peeled, and chopped
1 egg
¼ cup oil
¾ cup milk
1/3 cup sugar
1 cup flour
1 cup quick-cooking oats, uncooked
2 teaspoons baking powder
1 teaspoon nutmeg
2 teaspoon cinnamon
¼ teaspoon all-spice
2 tablespoon brown sugar, packed + more brown sugar for topping muffins
Combine currants or raisins with apples, egg, oil, milk, sugar in a medium mixing bowl. Stir together flour, oats, baking powder, salt, nutmeg, cinnamon, and all spice in a separate bowl. Stir into raisin mixture just until combined. Divide batter equally into 12 greased or lined muffin cups. Sprinkle tops of batter with ½ teaspoon brown sugar per muffin. Bake at 400 degrees for 20 minutes or until golden. Makes one dozen.
*I also added 1 tablespoon of ground bran, ground flax seed, and nutritional yeast. This is totally optional but really nutritional
XO Danielle