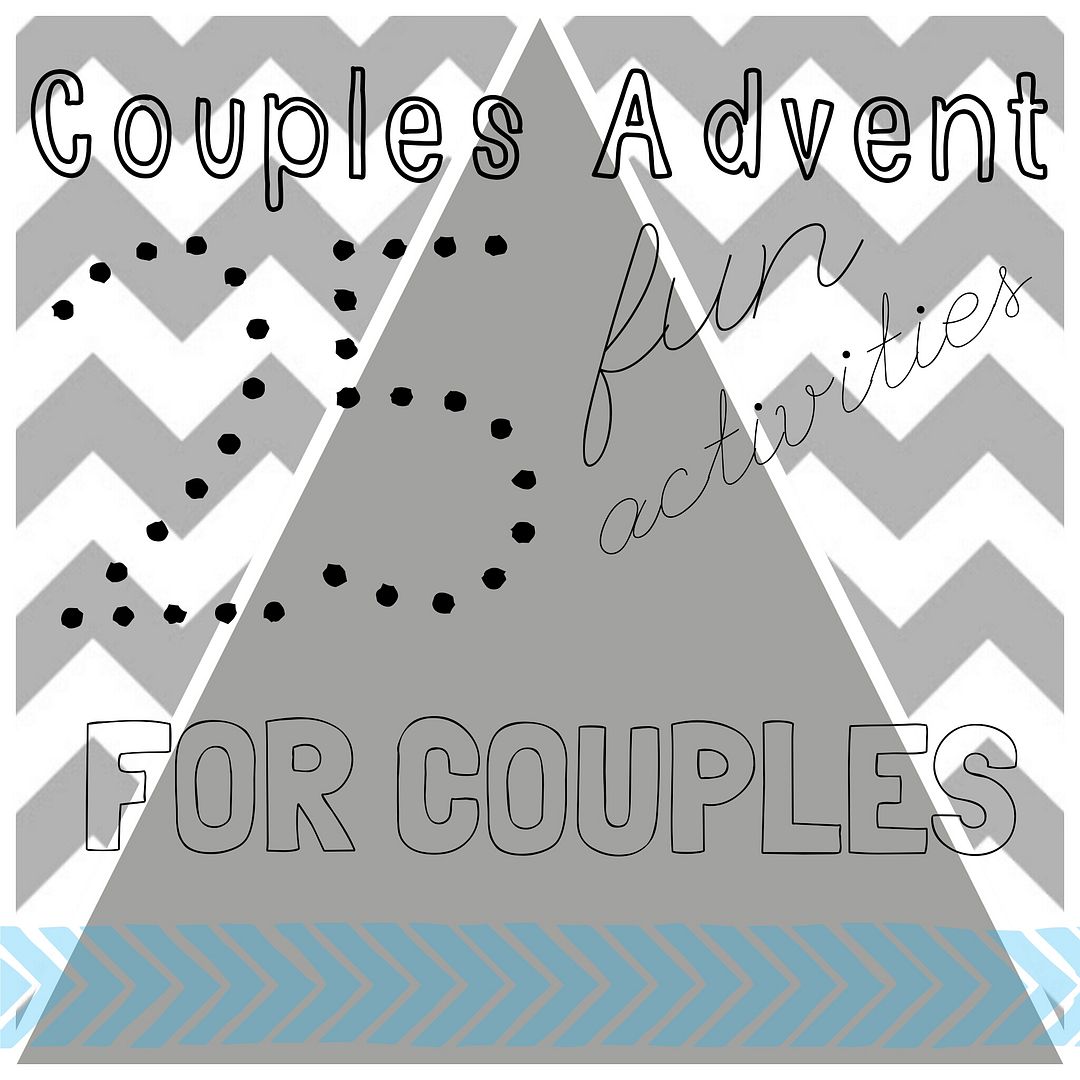 Hello Lovelies! This morning I was chatting with one of my bloggy friends Mel via facebook. She asked me if I had any ideas for activities for a couples advent. At the time I didn't, but I thought it was such a fun idea that I knew I needed to come up with some ideas to share with you lovelies. Well 15 minutes later, a few pictures edited on my
newest purchased app
, and the ideas were flowing. I announced it earlier on
instagram
and
facebook
, but I wanted to get it here on the blog too. I will be posting daily advent ideas for all you cute couples out there. Each day has a fun, frugal activity for you to do with your love. Grow closer to your love this holiday season by counting down to Christmas together. Taking a little time each day to unplug and be together, is a great way to recharge your relationship.
Be sure to follow me on
instagram
or
facebook
, so you don't miss out on any of the advent fun. For those of you that like to plan ahead, below is a list of all the fun activities I have planned.
1. Listen to Christmas music
2. Have a movie night together
3. Play a game together
4. Try a new activity together
(ice skating, rock climbing, salsa dancing, etc)
5. Dance to Christmas music
6. Start a new holiday tradition
7. Go for a drive to see the Christmas lights
8. Make hot chocolate together
9. Go visit Santa together and take pictures
(be silly and have fun as a couple)
12. Build a fort in the living room. Have a camp out
13. Make sugar cookies together
14. Take couples pictures
15. Make a holiday treat. Share it with your neighbors
16. Christmas shop for a local children's charity
18. visit a local nursing home. Visit with the people there.
19. Kiss under the mistletoe...many times
20. Make gingerbread houses together
21. Wrap presents together
23. Grant your spouse one holiday wish
24. Write love letters to each other. Place in your stocking.
Don't open till Christmas :)
25. Reflect on this year. Share your 5 favorite memories
Fall in love all over again this holiday season as you countdown with your love.
XO Danielle