A few days ago my sisinlaw posted a link on facebook. It was to a blog where a sweet person had set up a countdown of
25 days of Christ
. I loved the idea of this. Focusing on Christ for the full month of December sounded like an amazing idea. I didn't want to buy the ornaments (although they are super cute), so we have just been following along with the scripture reading each night. It has been a great way to end our busy days. I always feel like come 7 pm I am at my wits end. I am one tired mama, who still has to make it till that 8 pm bed time. During that last hour, before my mommy quiet time, we are brushing teeth, reading stories, doing pajamas, and all that goodness. There are usually fights to break up, cups that have been spilled, and everything else you could imagine. In the past few weeks that hour has seem to have gotten crazier and crazier. I knew we needed a little help.
While watching
this video
, the idea of a 10 days of service came to mind. I had already received some amazing goodies from
Joann Fabric and Craft Store
and
DCWV
, which I knew would be perfect for this project.
I don't want my children or myself to get caught up in the commercialism that is found with Christmas. I want us to remember that Christmas is about Christ. I figured 10 days of service would be a great way for my littles and myself to remember the birth of our Savior and to focus on serving other.
Whether you want to make yours a religious countdown or not, that's totally up to you, there are some many fun activities/acts of service your countdown could have in it. The possibilities are endless, which is why I love it!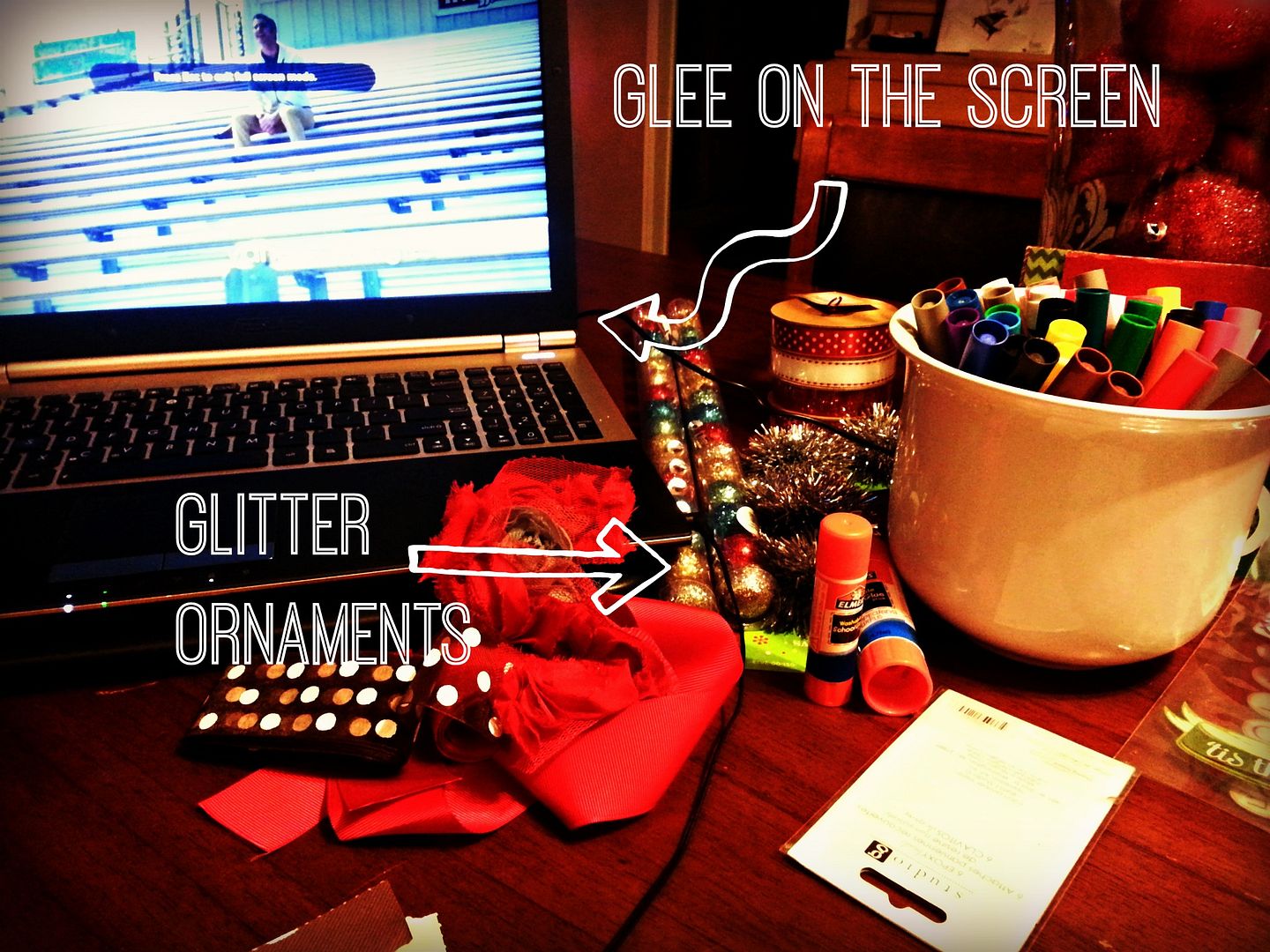 Once I had my plan, I got out all my crafting goodies....ribbon, glitter, glue, and some
DCWV
paper stacks. I love all their coordinating papers. It made pattern mixing so easy!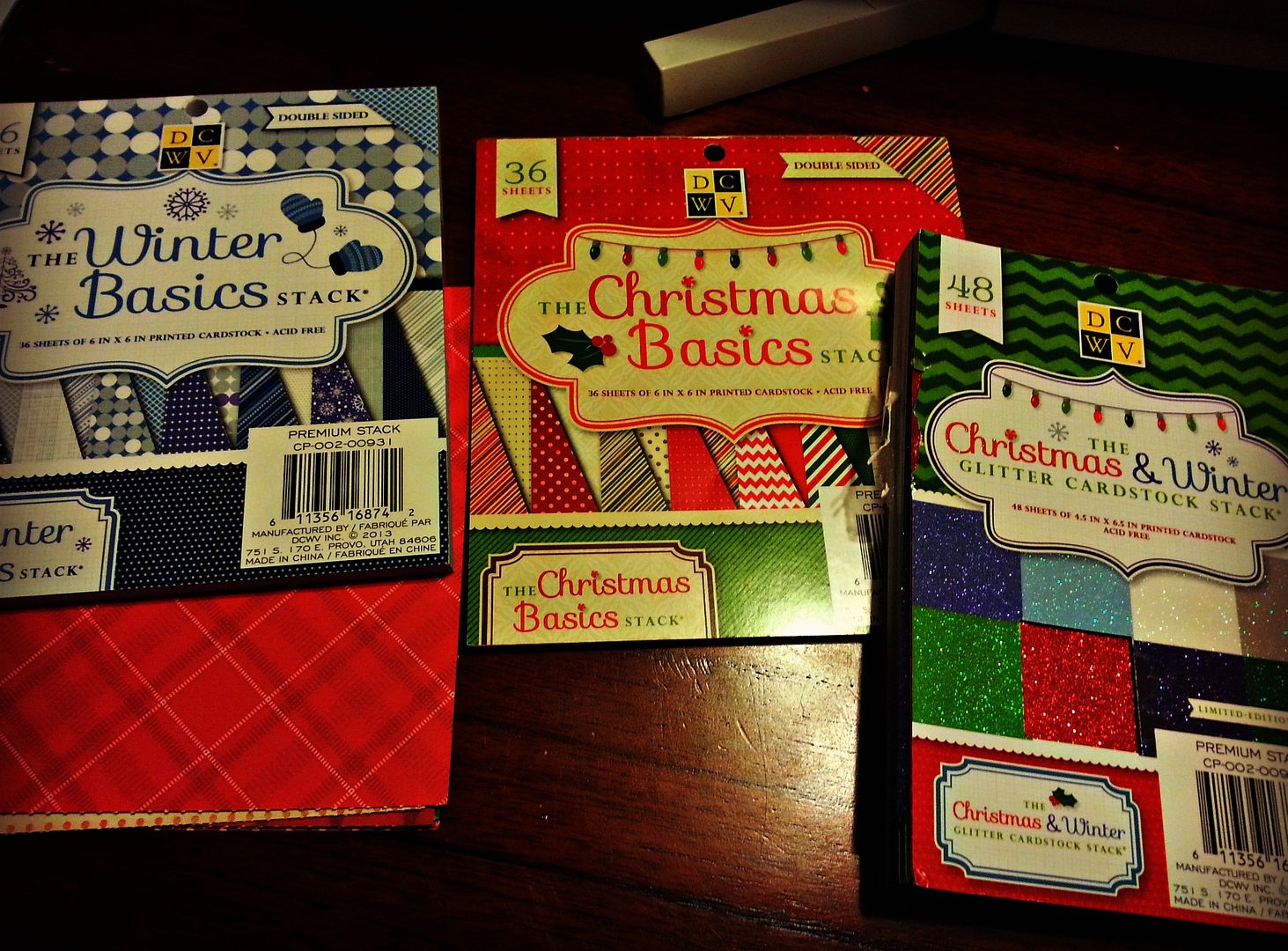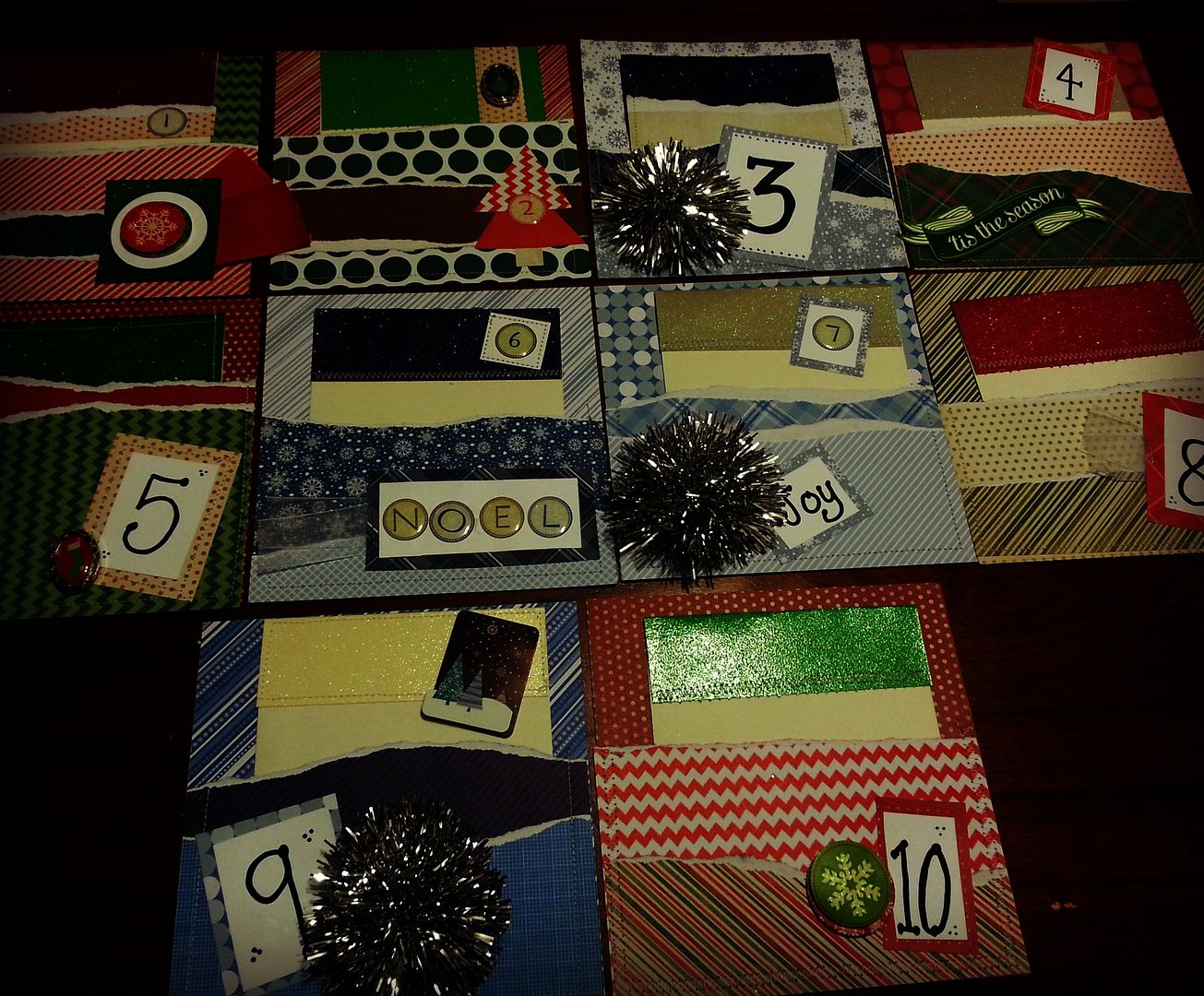 This was a simple project to make. I used one 6x6 piece of paper for the back of my pocket. I then took another sheet of 6x6 paper, in a coordinating pattern and ripped it in half to make the front of the pocket. I used my sewing machine to keep everything together. Glue would work too, but I love the extra goodness the stitches add to each pocket. I also added a few odds and ends too!

Once my pockets were completed I added inserts, using the glitter stack pack.
My kids are very excited to start our countdown. I taped my pockets onto our chalkboard wall and we can't wait to start counting down with our acts of service. Below is a list of what we will be doing during our countdown.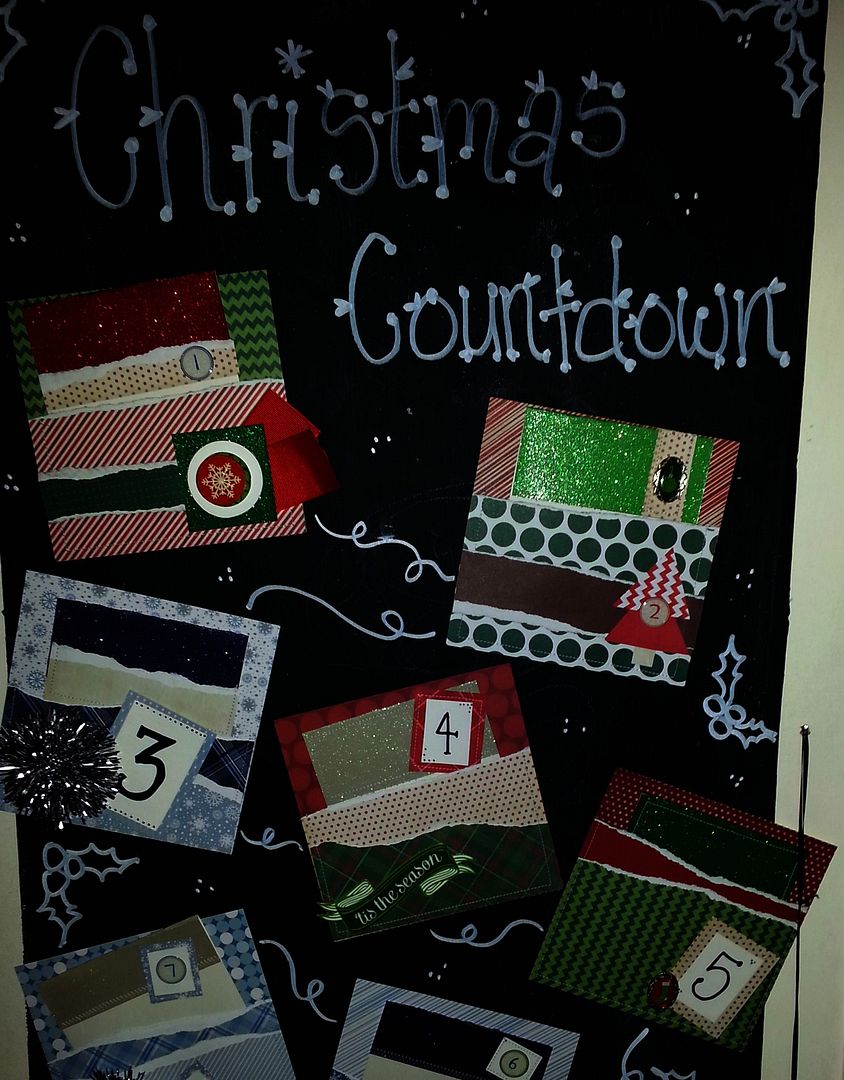 10 Days of Service
bake cookies and share them with a friend
make and send a card to a relative
make a meal and share it with a family at church
do yard work for a neighbor
donate food to the local food bank
donate toys to charity
make pillowcases for
ConKerr a
nd deliver them
Donate to
Operation Smile
(all donations double this month)
Buy a present for a needy child
(donate to firefighters to deliver)
I'm missing one more act of service. Any ideas?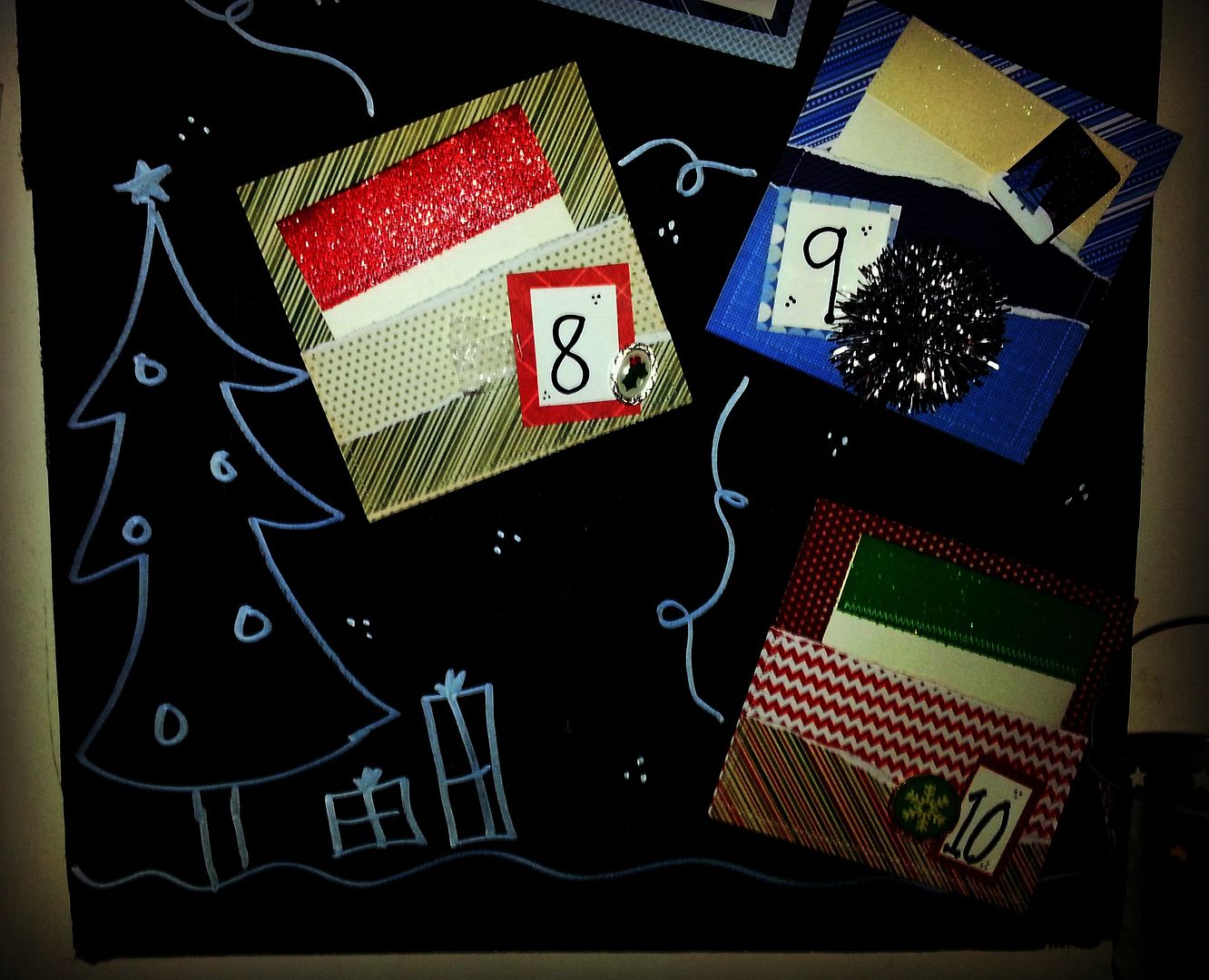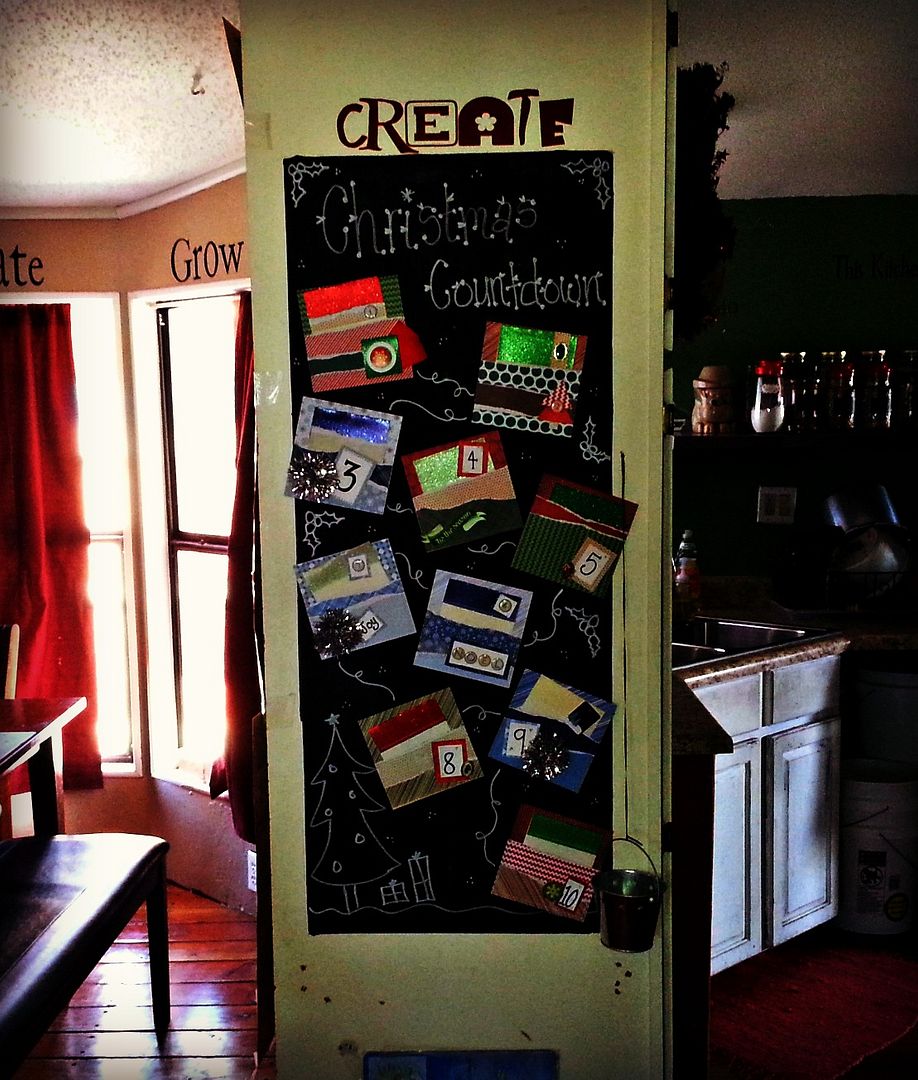 XO Danielle
Shop at Joann's and save this December!
Here's a
50% off coupon
for all you lovelies!