Today I am patting my last year's self on the back for being so awesome with the Christmas posts. I am thankful I can repost them again this year for you all to see. Enjoy my Ruffled Tree Skirt Tutorial. It's my favorite and is still looking fabulous under my tree this year!

If there is one project I wanted to get done this holiday season, it was to make a ruffled tree skirt. I have seen them all over blog land and I knew I wanted to make one for myself. I also knew that my budget was very little..... Under $5 to be exact. I started out like I do with all my projects, I hit up my favorite thrift stores. I have many stores I love to frequent, but my favorite thrift store has got to be The Giving Store. It is a non-profit thrift store, with some of the sweetest people working there. Every time I walk in, they greet me by name. They always ask what projects I am working on. They either have super good memories or I am in that store far too much. Either way, they had exactly what I needed. I found a red and white checked sheet. I knew this would go perfectly with the red felt tree skirt, which came with our artificial tree.
I brought my fabric home and got to cutting. I cut my strips, which were about a foot wide and were the length of the sheet. Once my strips were cut, I began pinning them onto the felt tree skirt. I ended up pleating my fabric as I pinned it. This was much easier than doing a running stitch down each long strip.
I also hemmed the bottom of the ruffles. Once my ruffles were pinned, I sewed them onto my tree skirt. I did two rows of ruffles and then I was done. Quick and easy!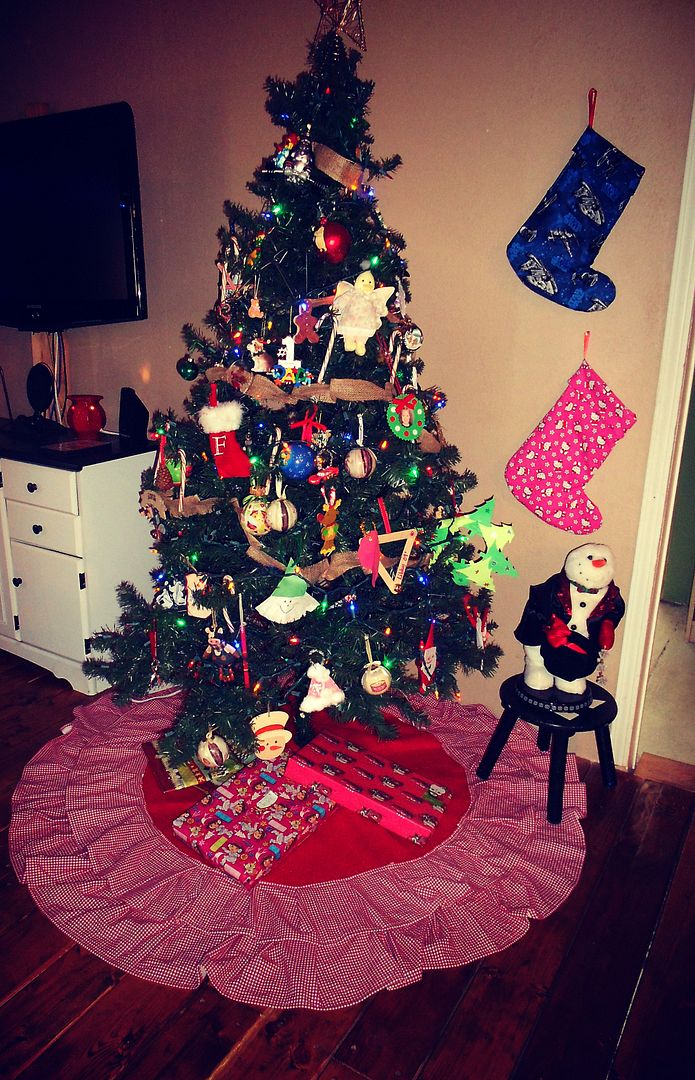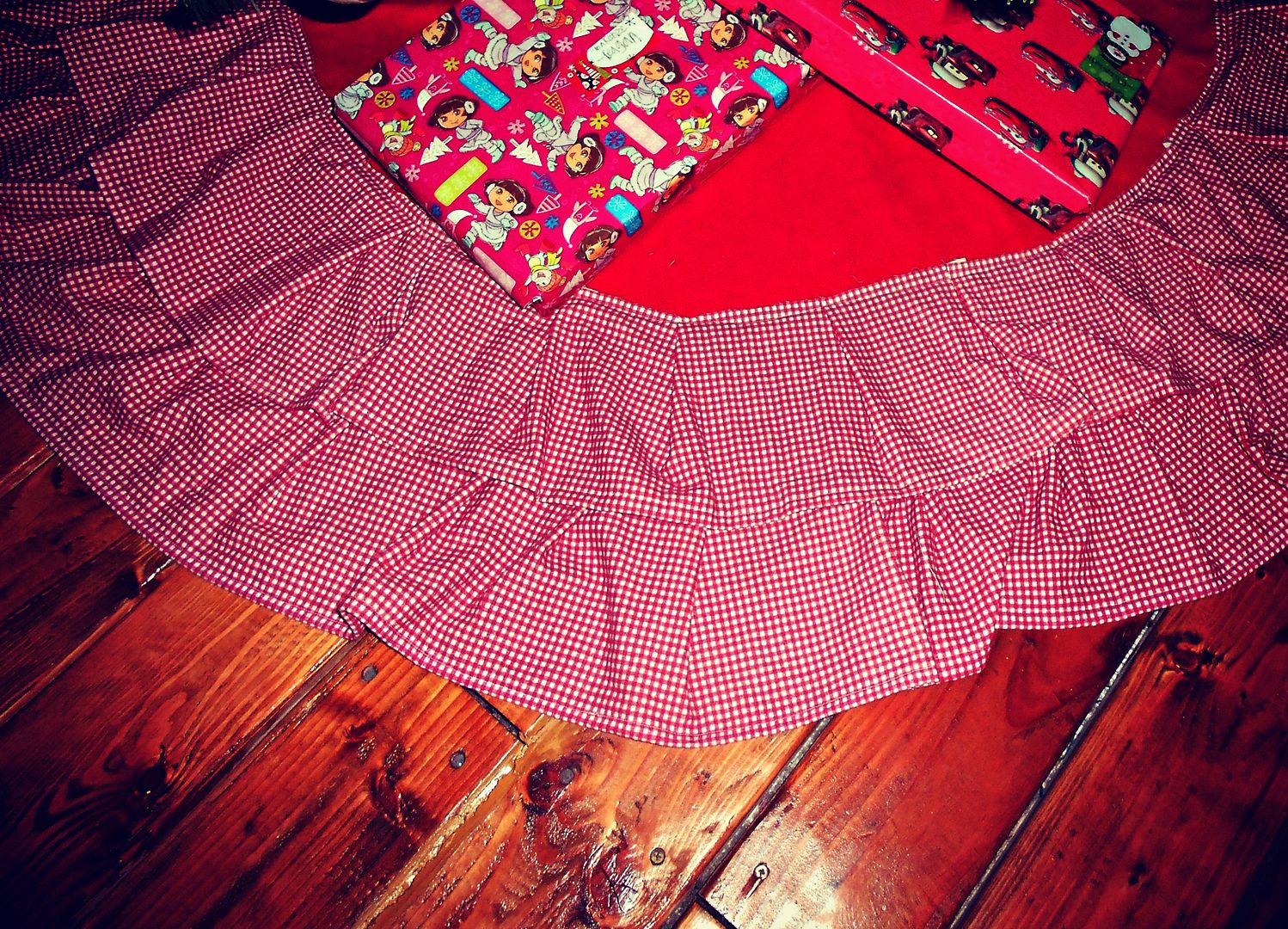 What fun Christmas crafts are you all working on
this week?
XO Danielle