It's funny how life goes sometimes. It can change without a moments notice. Something or someone who was always there can be taken away and we are forever changed. Our life becomes altered and we don't know how to move forward. It's odd because although we don't know how to move forward, the world does. The sun continues to shine, the days move forward, and whether we like it or not, we move forward as well. Since my dear brother passed away 8 weeks ago, my life has changed. To be honest, most people probably wouldn't even notice. I still get up each morning and take care of little kids. I'm still a wife, a mother, a daughter, but my world has changed.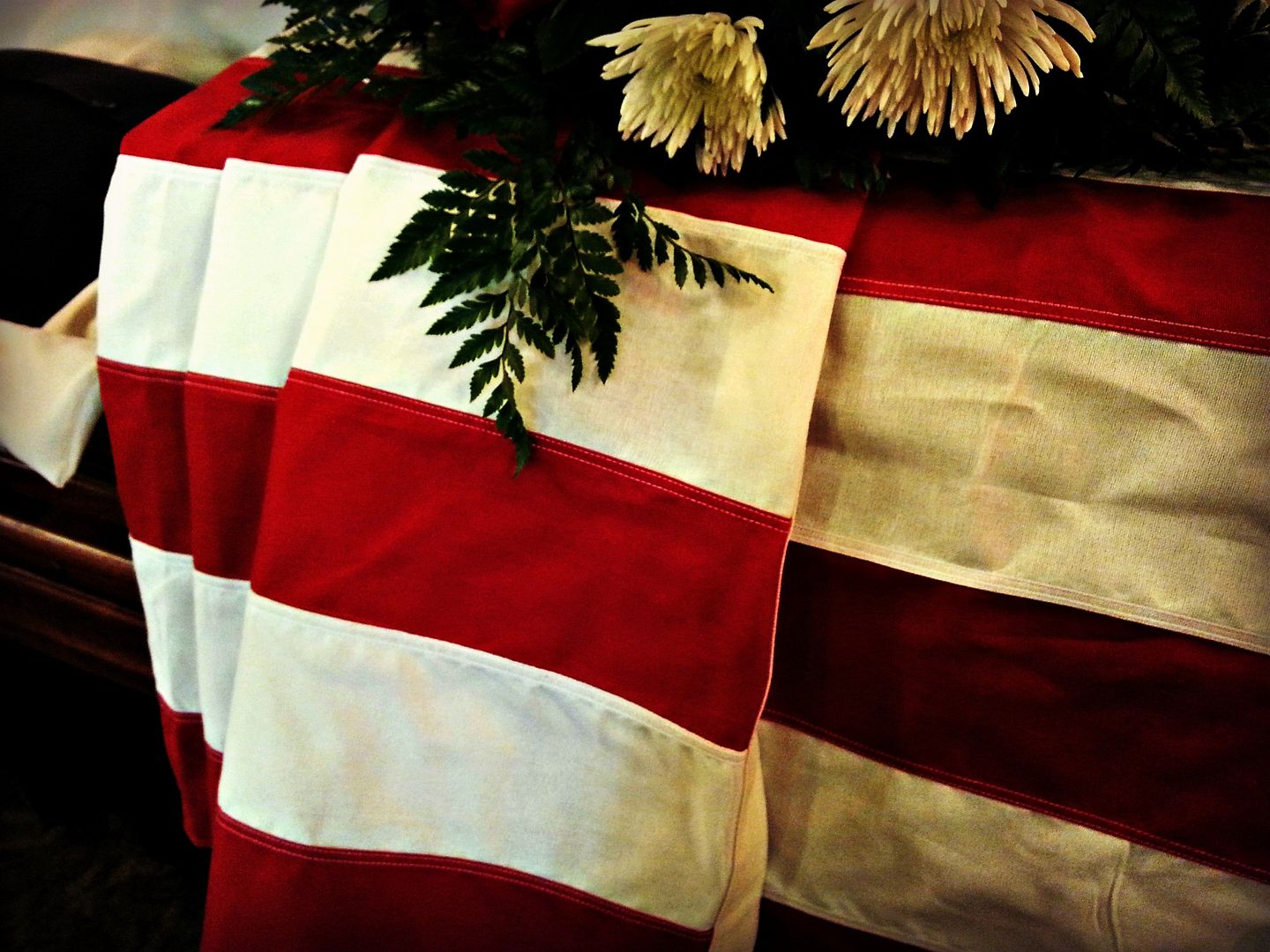 My brother was taken suddenly from this life. No sickness or accident to cause alarm to a pending end. Just one day he was here and the next he had passed away. It's heart breaking to even write that. For the past few weeks I feel like I have been going through the motions. Allowing God to lead me because I knew I couldn't move on my own. A part of me is gone and it breaks my heart.
I cry everyday for my brother, for the memories we won't have an oppurtunity to make. A piece of my childhood is gone. Every childhood memory has him in it. He was my big brother. He was the one who watched Karate Kid with me and Adventures in Baby-sitting. We made pillow forts and hunted for Mom's stash of Christmas gifts each year. I didn't have anyone to snoop with this year at Christmas time.
I wasn't sure how to move on with this blog after he passed, because honestly sitting down to type and create has seemed too daunting of a task. Today though I feel strong...prompted to share. Heather from
Life Made Lovely
has shared her heartbreak after losing her son. She said it was her way to grieve and to mourn her son. It was a way for her to move on, while never forgetting him. Reading her struggles and thoughts has strentghen me. I know I need to journal what I am going through.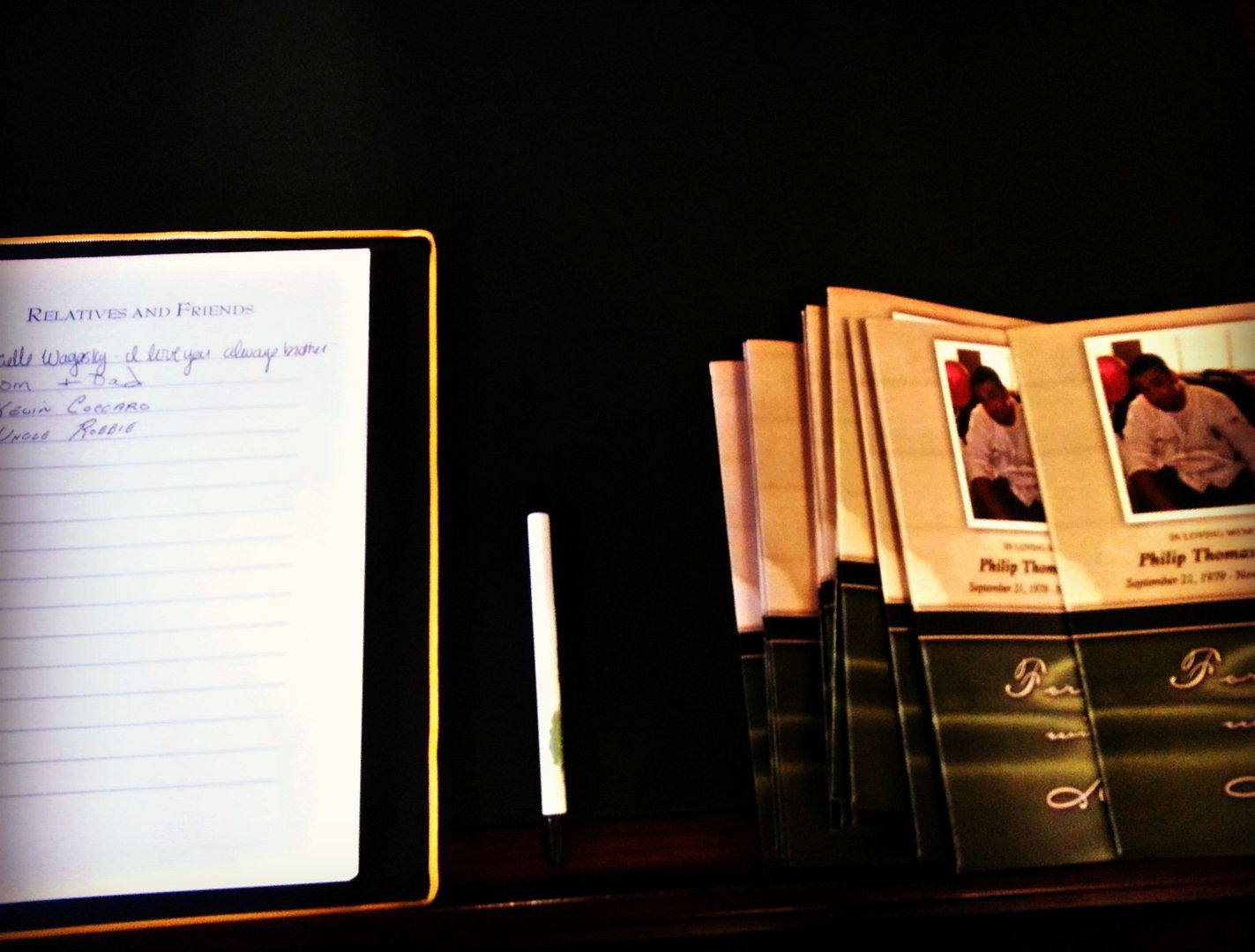 Grief is a funny thing....because it is different for everyone. It takes its own time....I know it is through this time that God heals our hearts and one day we're able to look back at our time with our loved one and smile because we got to know them and be apart of their life. I think the pain of the loss lessens a bit. I know it did when my fatherinlaw passed away. We now talk about him without breaking down. We talk about him with smiles because of the amazing man he was. I know someday we will be able to do this with Philip.
I am thankful for family that helps me through this. I don't know how to be an only child. I am thankful for God's Plan and that I don't have to be. When we leave this life it is not final, it is but a stepping stone to an eternal life with God. What joy this truly brings me. It is this one single faith building fact I remind myself of when the darkness that grief offers slips in.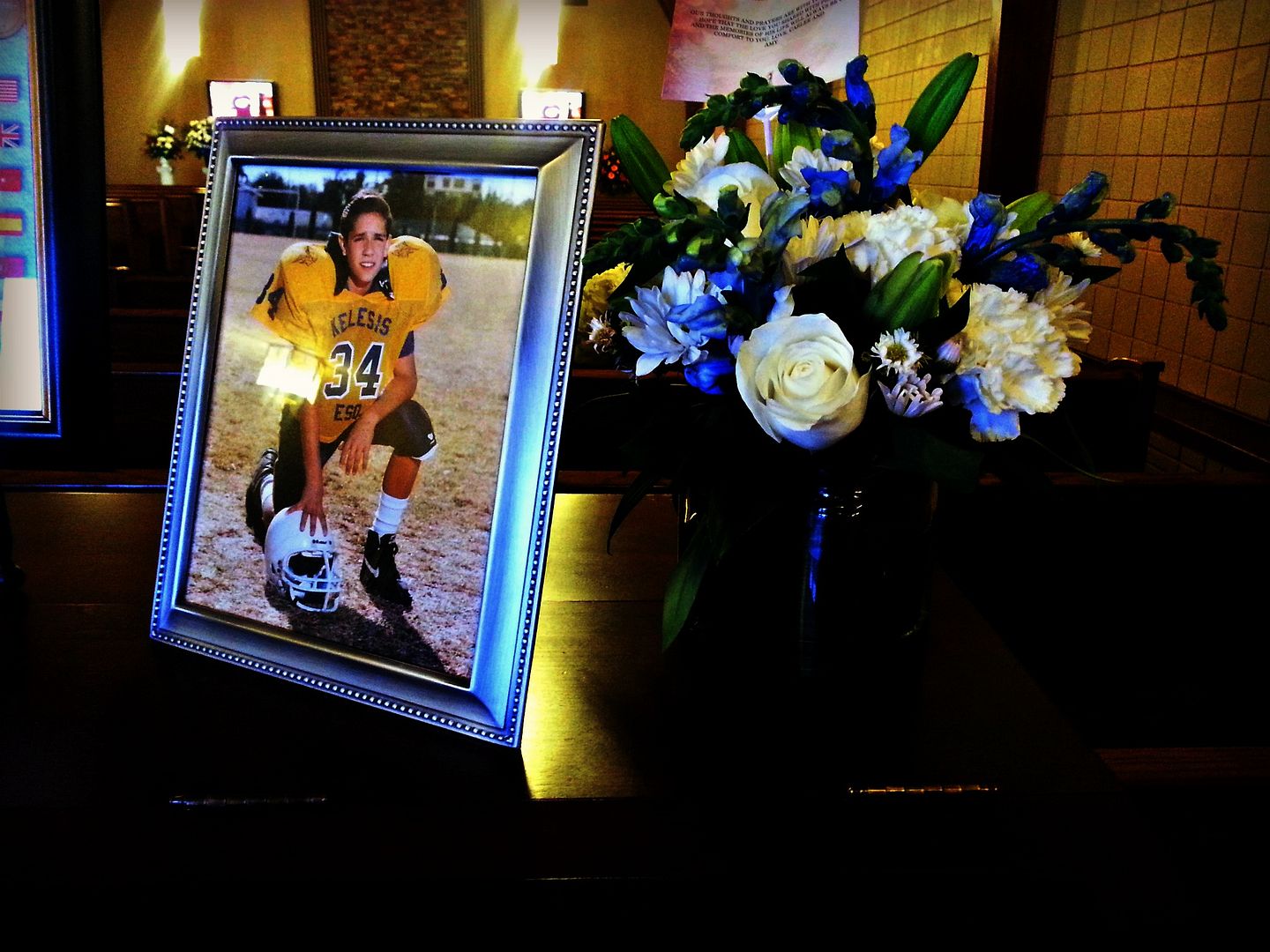 I know I will see my sweet brother again. I will get one of his famous bear hugs and then probably punch him in the arm for all the tears I have shed because of him. I would only be being a good little sister if I did this.
I am thankful for family and friends that came to honor him at his funeral. For those that sent flowers, dearest sympathies, and prayers. They meant so much to my family.
I am thankful for you readers who have sent emails, commented, etc about your own experiecnes with loss. You have strengthened me and have encouraged me to come back to this blog when I was ready. I know this won't be an easy road ahead, but I am thankful for God's grace in getting me through it.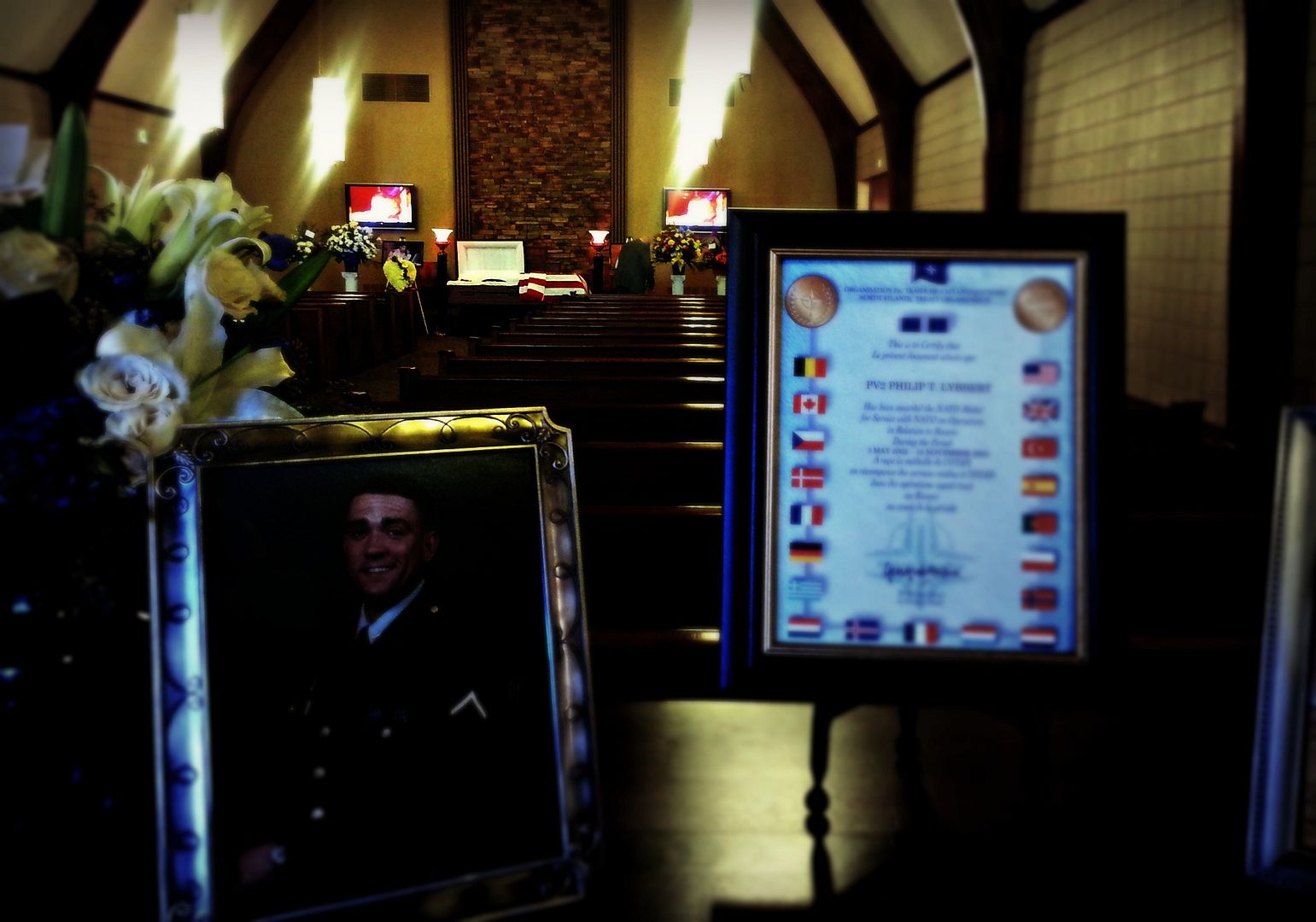 I pray for those of you that are struggling. I pray for those of you that are dismayed. God is good and through him all is possible. Families are eternal. Amen.
XO Danielle