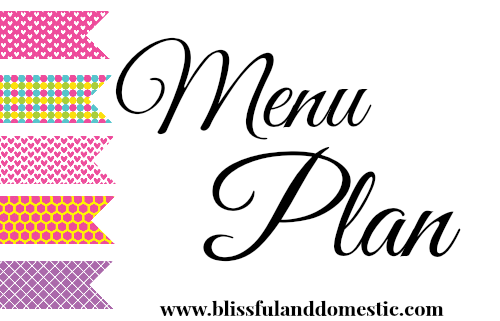 Good morning Lovelies! I'm a week late starting our weekly meal plans for 2014, the flu hit us and it hit strong. We are all better now and I am ready to start this year off right! I have a goal of taking it slow this year and creating a more peaceful home. I feel like when our meals are planned out, then I become a happier Momma. When I am a happier Mom, than we definitely have a more peaceful home. Our day just flows more smoothly and we have more time for fun, since the "What should I make for dinner?" question has already been answered.
This week's menu is printable and consist of five recipes. I have included ways to make your meals stretch and roll over into other meals throughout the week, so you actually can end up with 7-8 meals. More than enough for the week. I always like to have a leftover day and usually a homemade pizza night on Fridays. We pair this with soda, I buy when it is 99 cents or cheaper. This is a real treat for my littles on Fridays:)
The print out also has all the cookbooks I used sited. All of this weeks cookbooks were ones I found via ebay. I love searching ebay for fun, new cookbooks. You can always find great books for a fraction of the "new in store" price.
Hope you are all having a fantastic start to this new year.
Stay frugal!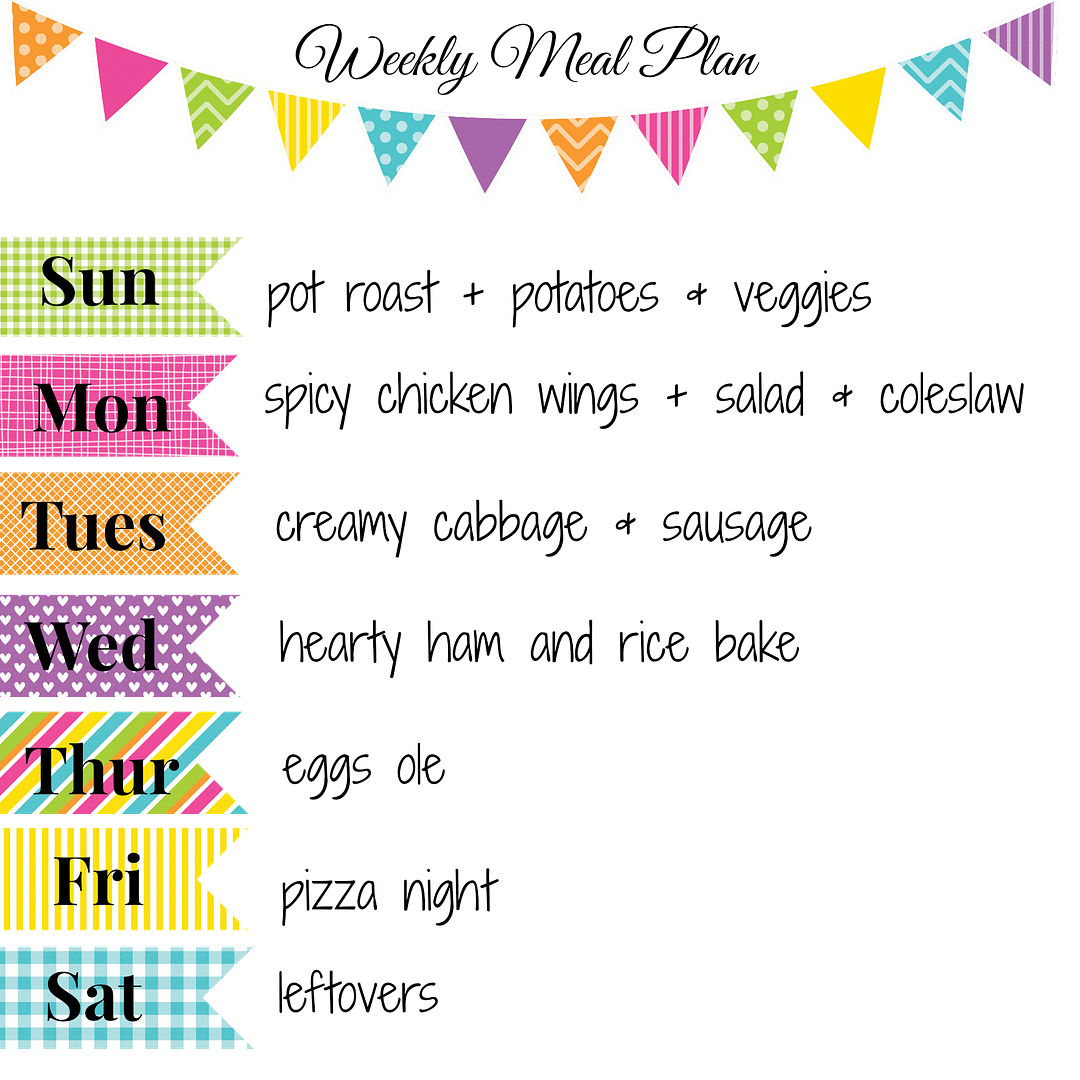 Print Recipes
HERE
XO Danielle