Hello Lovelies! Last night Jennifer left a comment on Facebook, letting me know she checks the blog every day to see if I have posted. She said it was her way to see if I was doing ok. This really struck me. It never even occurred that someone would be looking out for me and seeing how I was doing on this blog, especially since we have never met. That is why I love blogging though. You make great friends from all over the world. Thank you Jennifer for lighting that fire under my bum. My post inspiration has returned and all of your comments with yesterdays post has encouraged me and inspired me as well.
Yesterday was pick up day for
Bountiful Baskets
. If you don't know what Bountiful Baskets is, you can find out about it
here
. I received a bunch of goodies this week. Some I use often and others (like the jicama) I will be experimenting with this week for the first time. Since the baskets tend to be similar, depending on where you live, I thought I would share some of my ideas for using this week's produce. If you have recipes, tips, tricks, or ideas, then please leave them in the comments. Especially for that Jicama. I need all the help I can get with that one. I've never tried it before, but hear it is delicious.
So this week I received:
celery
cauliflower
asparagus x2
spaghetti squash
jicama x2
4 Chile peppers (I hear these ones are mild)
3 grapefruits (I gave these to my sisinlaw)
4 tangerines
3 apple pears
5 apples
8 pears
A lot of the fruit will be used for snacking this week. I know those pears and tangerines will not last long in this house. Some certain red heads will be gobbling them up quick.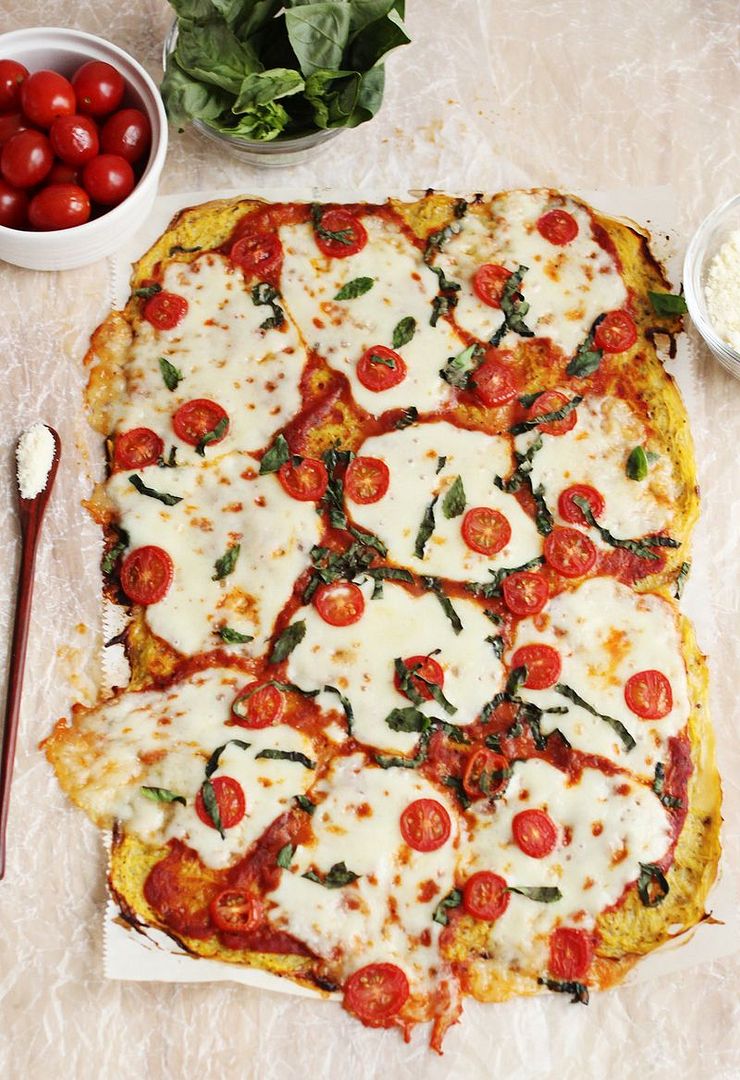 For the vegetables I have a few things I wanted to do this week. Earlier this week I saw
Spaghetti Squash Pizza Crust
on
A Beautiful Mess
. It sounds pretty interesting. I think we will try that this week for lunch.
I have already tried this
asparagus with balsamic butter sauce
a few times. It is so delicious! I will definitely be making it again this week as a side dish.
For the cauliflower I want to try garlic mashed cauliflower "potatoes". They are suppose to be absolutely delicious. I am going to try this recipe
here
from Nom Nom Paleo.
Now for that Jicama....I have heard it is like a potato and then heard it is not like a potato at all...so I'm rather confused :) What do you guys think? I have two. I thought of trying one raw. I heard raw in a wrap or in a salad is yummy. I also read on facebook that eating it with lime, lemon, and chili powder is good. I found this recipe online for
roasted Jicama
and some other recipes on the facebook page that you all shared as well. How do you eat Jicama? I need some help with this one.
The kale will go into a soup. I usually do a veggie soup and throw that stuff in. My hubby loves it! We love our leafy greens!
I haven't decided on the celery or chile peppers yet...maybe in a casserole
(celery)
or something. Enchiladas sound yummy this week too or stuffed peppers.
What are you guys and gals doing with all your Bountiful Baskets goodies this week? Share your tips, tricks, and ideas below. I can't wait to hear how you are eating healthy and making your fruits and veggies work for you :)
XO Danielle