The word
Brave
has been on my heart this week. Last Sunday our Bishop shared a little of his testimony about how the changes he had made recently have changed his life. He talked about how now is the time to be
"Bold in Our Faith"
. The things that we use to think twice about saying, we need to say. We need to not be scared to share our love of
the Gospel
and
our Savior
. We must be bold in sharing our testimonies...wherever that may be. If it is at the bus stop, as we wait for our ride home from work, we must be bold. If it is at the dance studio, as our littles take classes, we must be bold. If it is at the grocery store or around the water cooler at work, we must be bold. Now is the time for us to speak out. Everyone has a voice. We must allow our voice to be heard. We can no longer sit idle by as the world changes.
We must be the change in the world
...allowing the world to see God's Grace through us....My Bishop's
"Be Bold"
statement has really touched my heart this week. As I drove my son to wrestling class, one of my favorite songs began playing. It is
"Brave"
by Sara Bareilles
(I have the Glee cover)
. This song all of a sudden took on a whole new meaning. I want to be Brave in what I say. I don't want to be a wall flower in life, to scared to share about the most important part of my heart. I believe we live in a world where so many people are finding their voices. They are saying what they want to say. We may not always agree with what others are saying, but we all have a voice. It is up to us to use it. With Satan working so hard, we must counter his efforts with words from a loving Heavenly Father. As we reach out to others and use our voices, hearts will be touched, lives will be changed.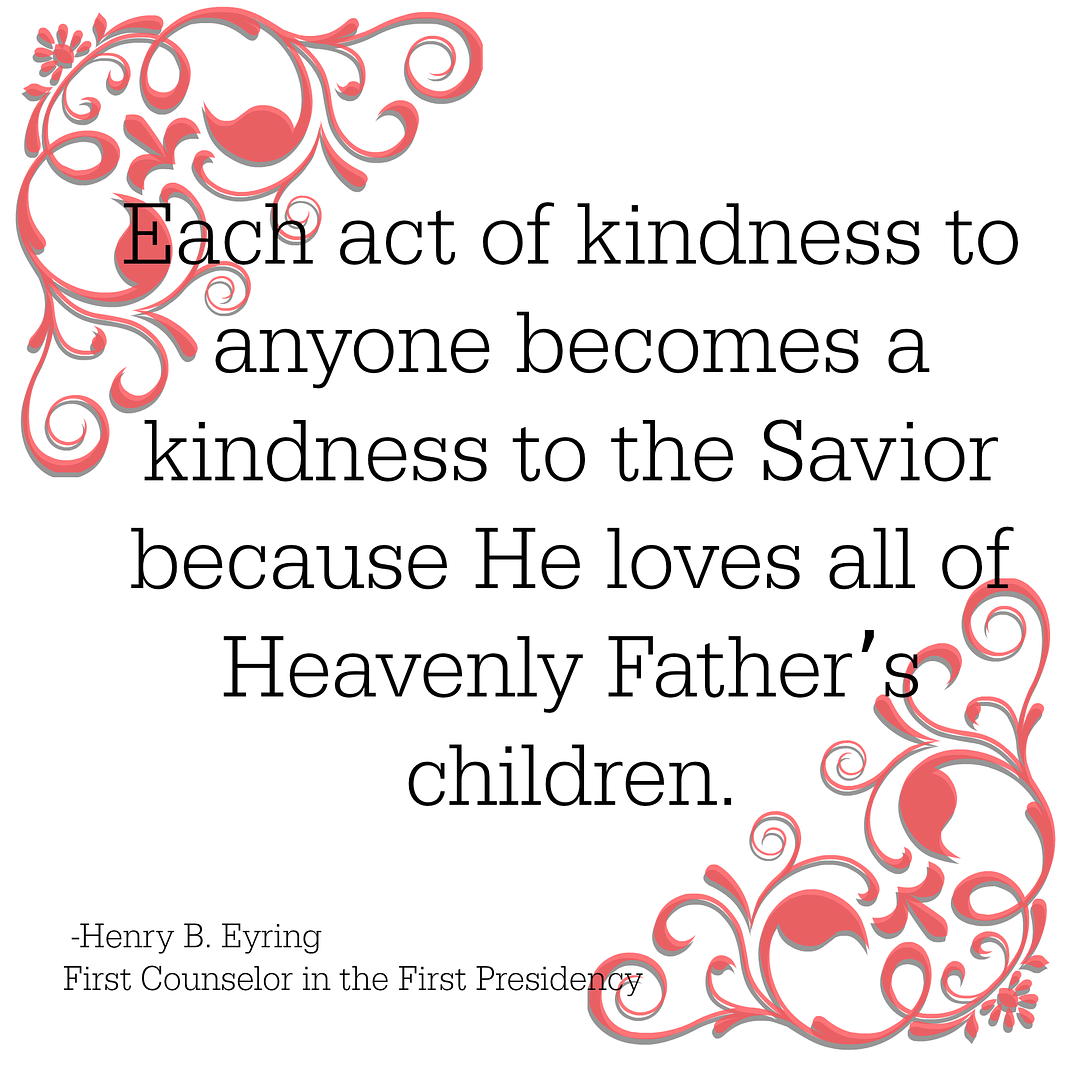 A friend of mine shared an experience with me. He had been driving to a conference, with two other co-workers in the car. He had called me about to discuss a talk I was to going to be giving the following week in church. He had been trying to get the first co-worker to come to church and was hoping that through our conversation it would inspire her to want to come and learn about God's words. Well the first co-worker wasn't very interested and we all went on with our day to day...thinking at least we tried. That was about 6+ months ago. My friend recently learned that the second co-worker in the car had been listening to the whole conversation. She had been searching and through his conversation decided to search out for her own answers. She was later baptized. What an amazing story to hear. I was thankful for my friend in sharing that with me. We never know who is listening...who is watching...who is searching for answers. It is up to us to allow God to work through us. We must allow his voice to be heard. "With all the kindnesses we give for Him, the greatest we can offer is to point those we love and serve toward Him, the only source of eternal life". As followers of Christ we must do this. We have the sweetest gift...we have the knowledge of a loving Savior and Heavenly Father. I pray this week we can all be brave. I pray we can share a gospel message this week...whether it be via social media...or sharing our testimony as we go through our day to day. Be courageous and be an example to those around you.
XO Danielle