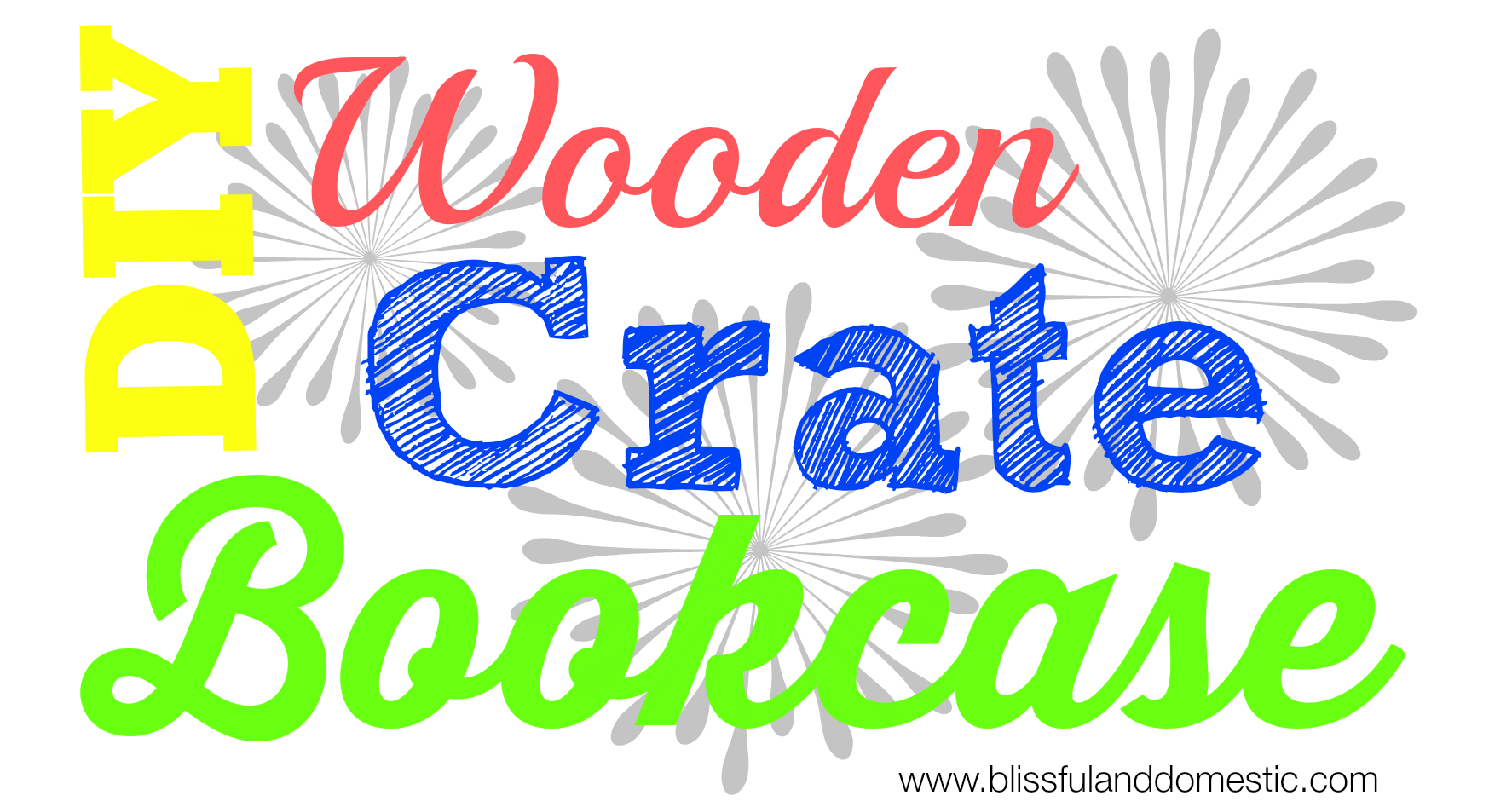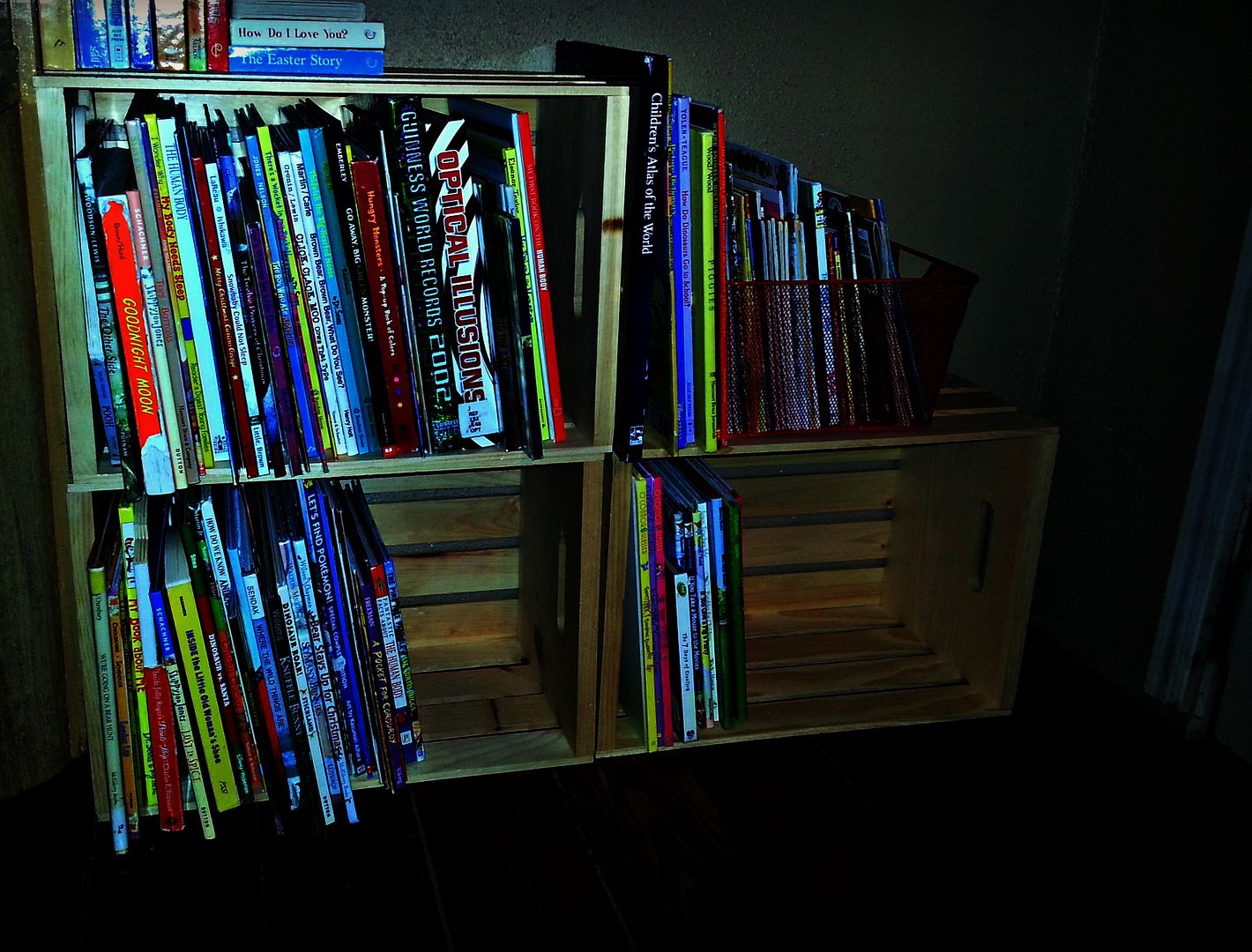 I love a simple re-purposing project. Something where I get to reorganize, create a little cuteness in my home, and not spend a penny. This week we went through the kids books. My munchkins have been out of the board book phase for quite sometime, but this mama wasn't ready to let go. I finally came to the realization that my little red heads were not going to curl up in my lap and ask me to read them Go Dog Go for the 100th time...although a part of me wouldn't mind if they did (did you hear that Miss Priss and Bubba...I wouldn't mind). They're getting older, which means less of those board books and more American Girl and Goosebumps. We went through the books, keeping only my absolute favorites, which will be for younger siblings when they eventually come along, and the rest of our younger "baby" books were donated to a local charity.
At first I had our books stored in a bookcase. It was an ancient thing, that had seen better days. It eventually gave up and broke. I then purchased three wooden crates, from Joann's with a gift card. I placed the wooden crates under the coffee table and piled in the books, but it was very hard to pull the crates out, when the need to read hit those littles. Books are heavy in case you didn't know. I just recently got the memo :) Then I thought "hmm...why not use the crates to make it a book shelf".....and that is exactly what I did. I originally thought of painting them, but hubby loves the natural wood look, so natural is how they will stay for now. I stacked the crates on top of each other, and filed in the books. The great thing is as our little library continues to grow, we can add more crates. Our books are organized, I reused something nice to make something better in our home, and I didn't spend a penny.
How are you guys re-purposing in your home this week?
XO Danielle