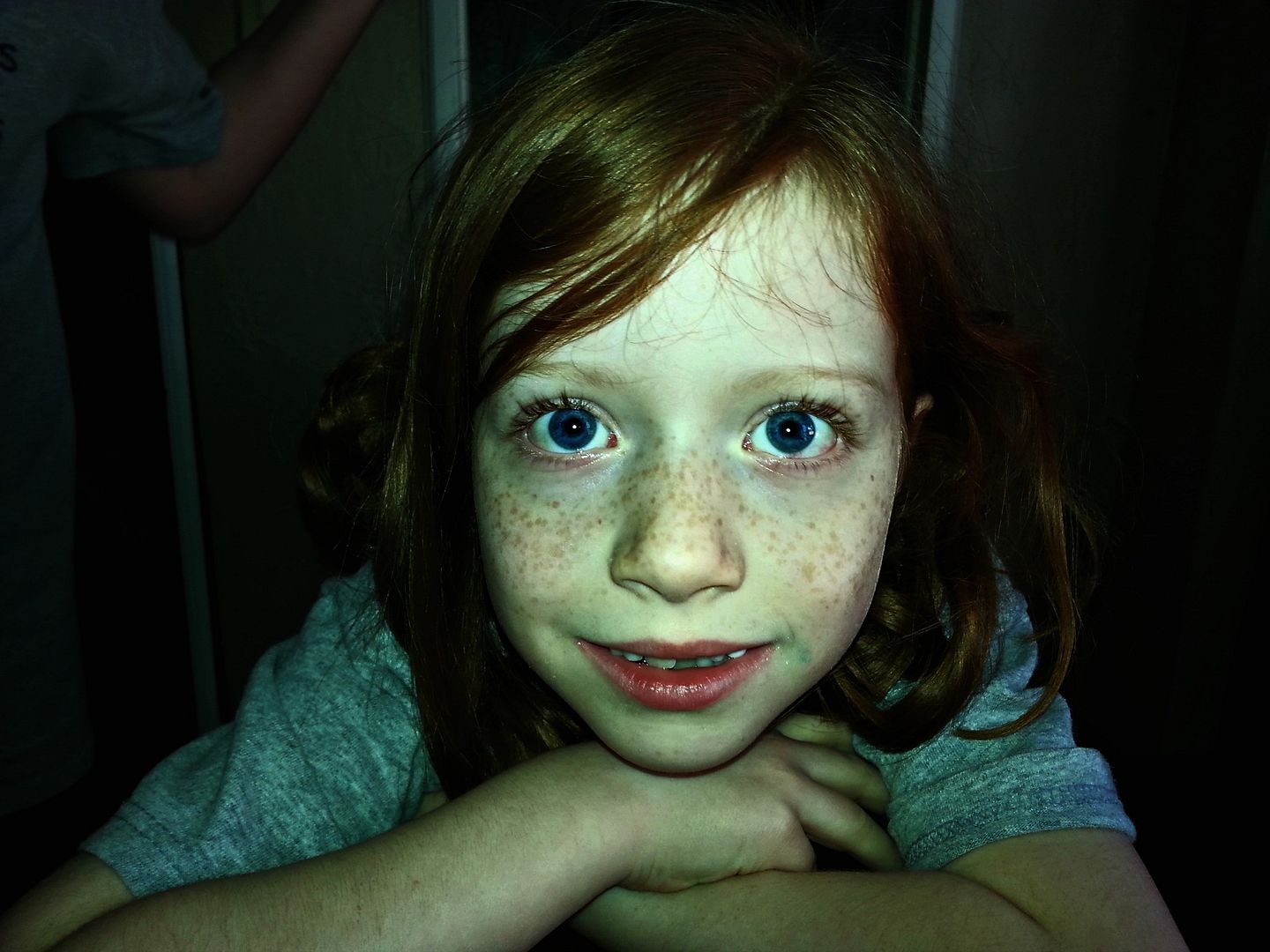 These pictures have very little to do with this post,
but I just can't resist that toothless smile and adorable freckles.
I hope she always knows how beautiful she is...inside and out.



Sometimes I just need five minutes. Five minutes to unwind after a hectically filled day. Just five minutes to sit and be....not having to get someone a snack, not having to grab clothes from the line, not having to clean up that nail polish Miss Priss spilled then tried to cover with magazines. Sometimes I need just five minutes to pee without someone banging on the door....they always seem to have something super important to tell me at the exact moment I'm emptying my bladder. Sometimes those five minutes are when I take a deep breath and look around.....I look around and see that the clothes are semi folded...I'm halfway done there....I look around and see that Miss Priss was just making her nails the same shade of pink mine are and that we got the polish off the leather bench eventually...I look around and see that Keagan had to tell me he was on chapter 28 of Ink Heart. He couldn't wait till I was out of the restroom....he was too excited. Sometimes those five minutes, give me a moment to breath and thank God for my day.... For my family, my children, and for this life. Sometimes those five minutes are just what I need to get through my day.

XO Danielle






Don't forget to subscribe to my YouTube Channel!