This post is brought to you by Jason Wagasky....
also known as
The Hubbs, Hubby, Googly Bear, Schnookums,
and that amazingly cute man beside Danielle
I understand and know how all of you have come to understand and love my wife. I love her too! I love her creative style, her willingness to help, and her devotion to doing what she feels is right. She has asked me recently to get more involved in her blog....so I am not just that shadow in the background. So here I am....ready to tell you a bit more about us.... I am going to tell you about how my wife has put up with some of my far fetched ideas in the years we have been married and how we still laugh about these things today.
I come from a long line of dreamers, or maybe like most men, just big ideas with little grounding in reality. I can remember the first time I went on a date with Danielle and met her parents. That first conversation with the Motherinlaw went something like this...
Motherinlaw: So what are your plans for the future?
Me: I've thought about being a song writer
Motherinlaw: Great, so do you write songs?
Me: No but I am thinking about starting
This of course made Danielle laugh and her mother wonder what kind of weirdo did her daughter bring home now.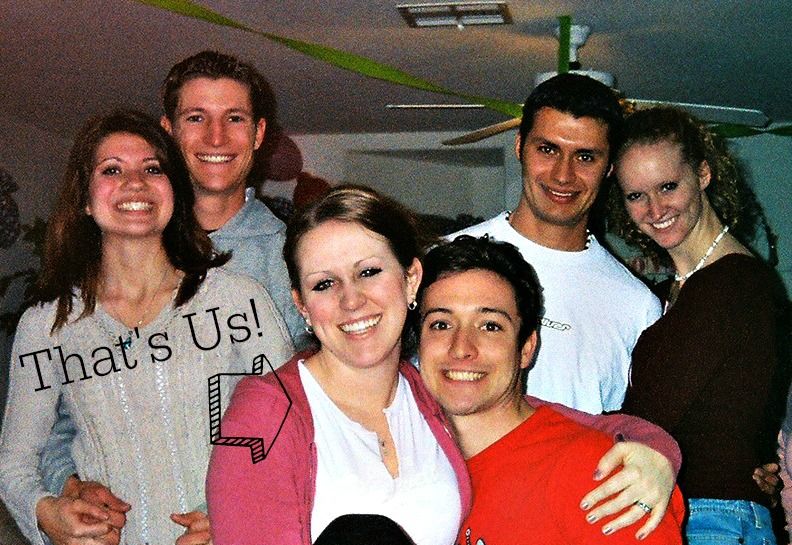 I have had some far out ideas during our past 10+ years together. Being a songwriter was not the only one. Another is when I announced that I was going to make us rich by selling magnets on
E
bay. Why magnets you ask? Well, who knows, but I still cannot live that one down. There was also the online surveys and youtube videos I was going to make. They haven't paid off either, but I keep dreaming. Danielle still asks me at times when my big break is coming. I tell her I am still waiting :)
My main point in writing this post, is to convey the sense of love and devotion I have for my wife. She is an awesome lady whom I happened to convince I was the man she could not live without.
We all have our big ideas. The real test in life comes from loving each other, even when our big idea balloon pops and we come screaming back down to the ground. I understand how all of you appreciate her and support her. I am thankful for her everyday and glad we can enjoy this journey through life together.
(that's what color her hair was when I met her)
came into my life. It was my best big idea I have ever had, that just snuck up on me when I wasn't looking. In the eyes of the world I am but a poor man, but I am rich in being happy with my eternal family.
-Jason
Here are some more throwbacks from our early years
of being newlyweds and newbie parents.






Don't forget to subscribe to my YouTube Channel!