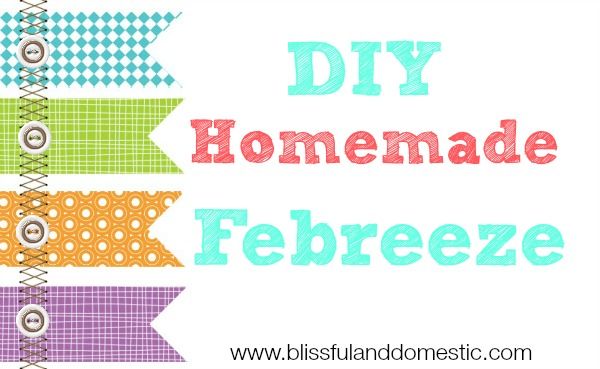 Hey Lovelies! Today I was able to finish editing a new video. This one is a gem people! Homemade Febreeze for 13 cents a bottle! Say What! Yep 13 cents a bottle! That means that for every single bottle of homemade Febreeze you make, you are saving your family $5.87! Those are some amazing savings! Each bottle of Fabric Softener will make 34 bottles of homemade Febreeze. That means you will ultimately save your family $199.58 on Febreeze throughout the year by going homemade! Yes please!

I have been using this Febreeze for some time now and am loving it! I spray it on all my fabrics and am loving how fresh and clean my house is smelling.

So are you ready to save your family money by making your own Febreeze?
Check out my video for step by step instructions :)


XO Danielle






Don't forget to subscribe to my YouTube Channel!