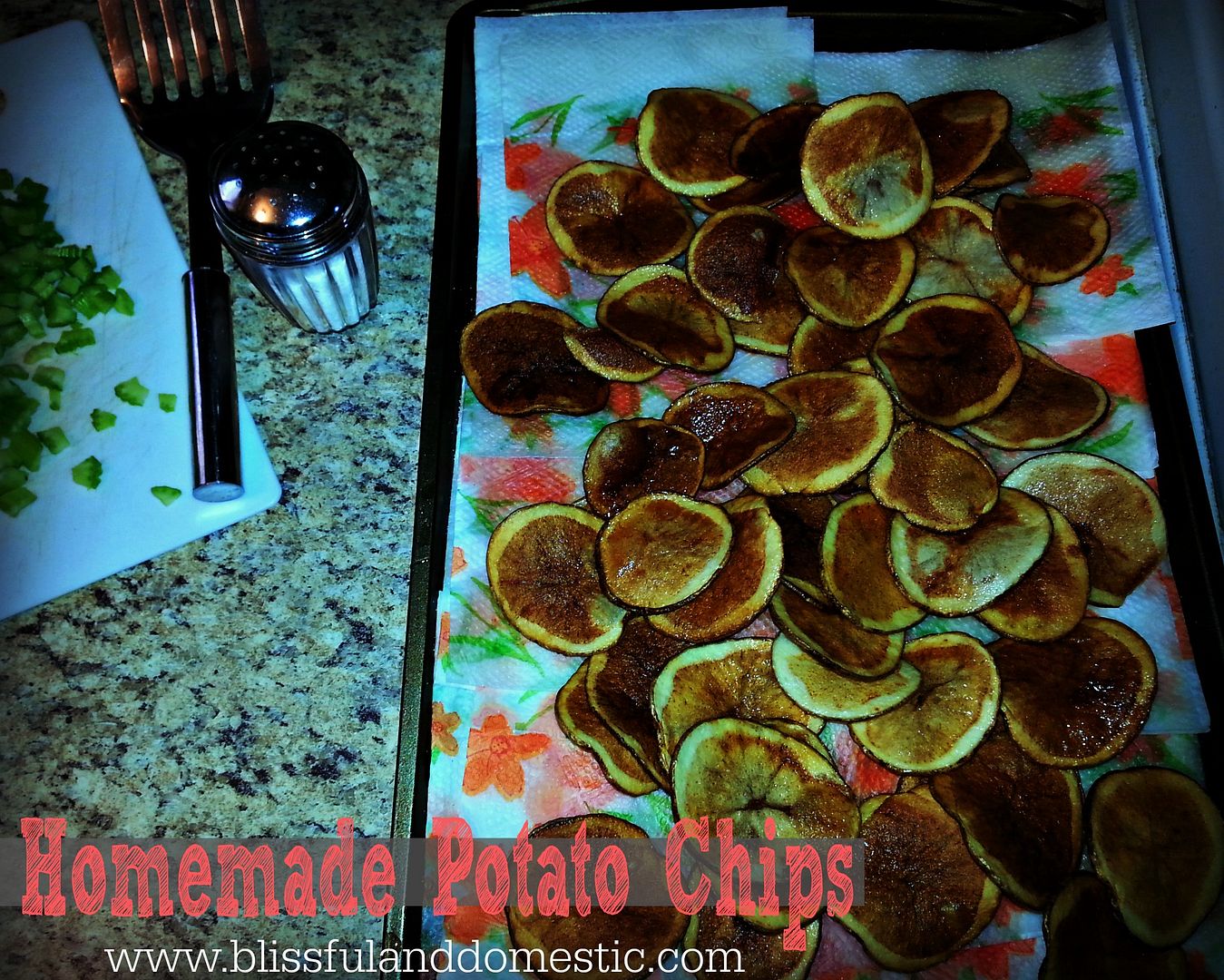 We all love them right? Those delicious, fried pieces of thinly cut potatoes. Whether we want to admit it or not, we all love them or crave them at some time. Because of this I had a thought "Why not try to make some at home"? Well that is exactly what I did this week. I found a great deal on potatoes at Costco. I snagged a 20 lb for under $6. I was pretty excited. I now have 20 lbs of potatoes to use up over the next month or so. That being said, I decided to try my hand at making homemade chips. These were simple to make, but quite a bit time consuming. Thank you Percy Jackson and the hubby for entertaining the red heads, while I made these. Plan for about an hour, since the time consuming part is frying each batch of potatoes.
You need enough oil to fill a large frying pan with about 3 inches of oil. Heat to 375'. Slice your potatoes 1/8 inch thick. As you slice your potatoes, put them into a bowl of cold water. The cold water helps to remove the starch from the potatoes. Allow your potatoes to soak for about 1hour. Remove from the water and pat dry before frying.
Working in batches, fry your potatoes slices for 3 minutes on each side. You want them to be golden brown on each side. Use a slotted, metal spoon to remove potatoes from oil. Transfer to a plate, lined with paper towels, to drain. Allow the oil to reheat in between batches. Lightly sprinkle with salt. Enjoy!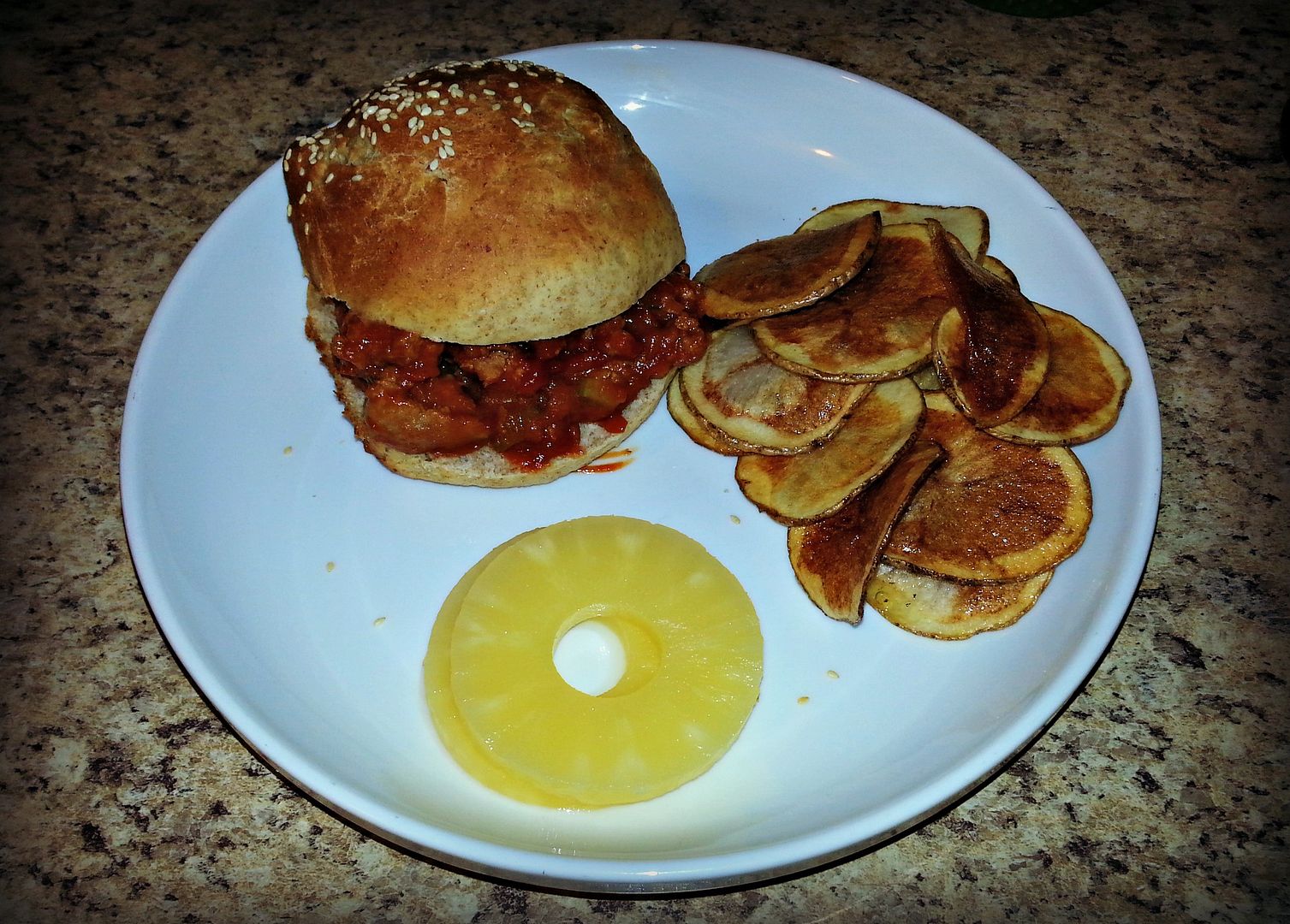 Make it a meal! Serve it with Sloppy Joes!
Xo Danielle






Don't forget to subscribe to my YouTube Channel!