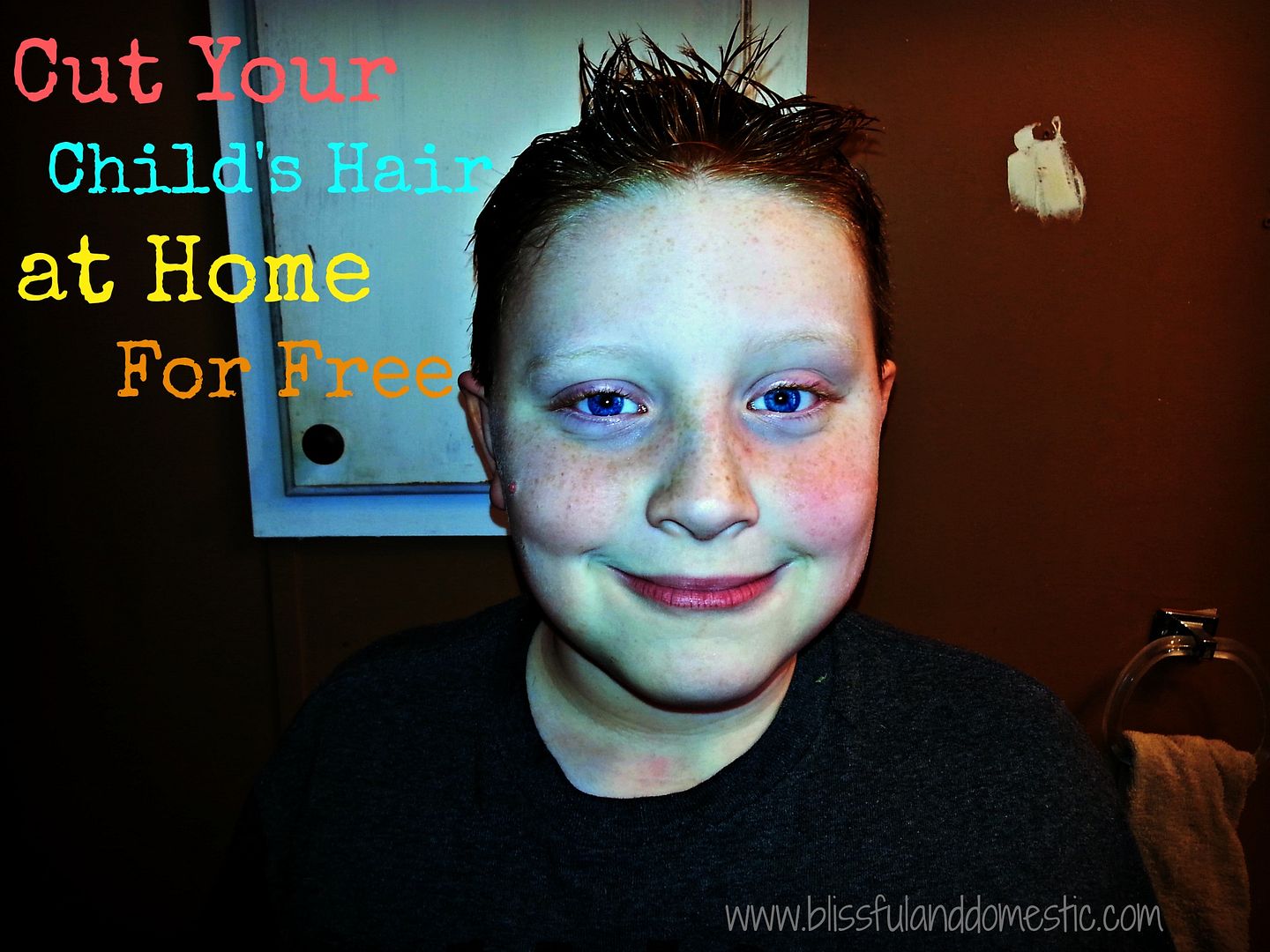 For me saving money is a passion. I am passionate about living on a budget, saving money, and keeping my family in the black. This allows our family to live a life that has less stress and more happiness. Who doesn't want that right?
With that being said, I am always trying to think of more ways to make my family's budget go further. Often, usually when in the shower
(that seems to be when I do my best thinking. Who knew?)
, I come up with ways to do this. I think about how I can save us time, money, and resources. I have always tried to cut our hair at home, but as the boy got older, he no longer wanted to sport the completely buzzed look. He wanted something more grown up and styled. I was at a lost, since I have no hair training and thought I would completely mess it up. I kept putting it off, but eventually that boy of mine started resembling a Chewbacca like character. His hair was getting seriously out of control and I knew I could no longer put it off.
I didn't want to go and spend money on a haircut. Every single dollar is precious, so I don't want to go spending it willy nilly folks. So I gave myself a pep talk. I said
"Danielle you can do this. Just Google hair cuts and remember you can always shave it completely off if you screw it up"
. Sometimes giving yourself a pep talk is just what you need to get going on something you find to be a challenge. Knowing I had a back up plan made a huge difference. I informed Keagan of my plan and we were ready to go.
Now let me tell you I was stomach churning nervous. I didn't know if I would be able to make it look as nice as those professionals do, but guess what? It isn't too shabby. I followed
this video
and it was so dang simple. I just googled "how to cut boys hair with scissors" and that video came up. So awesome!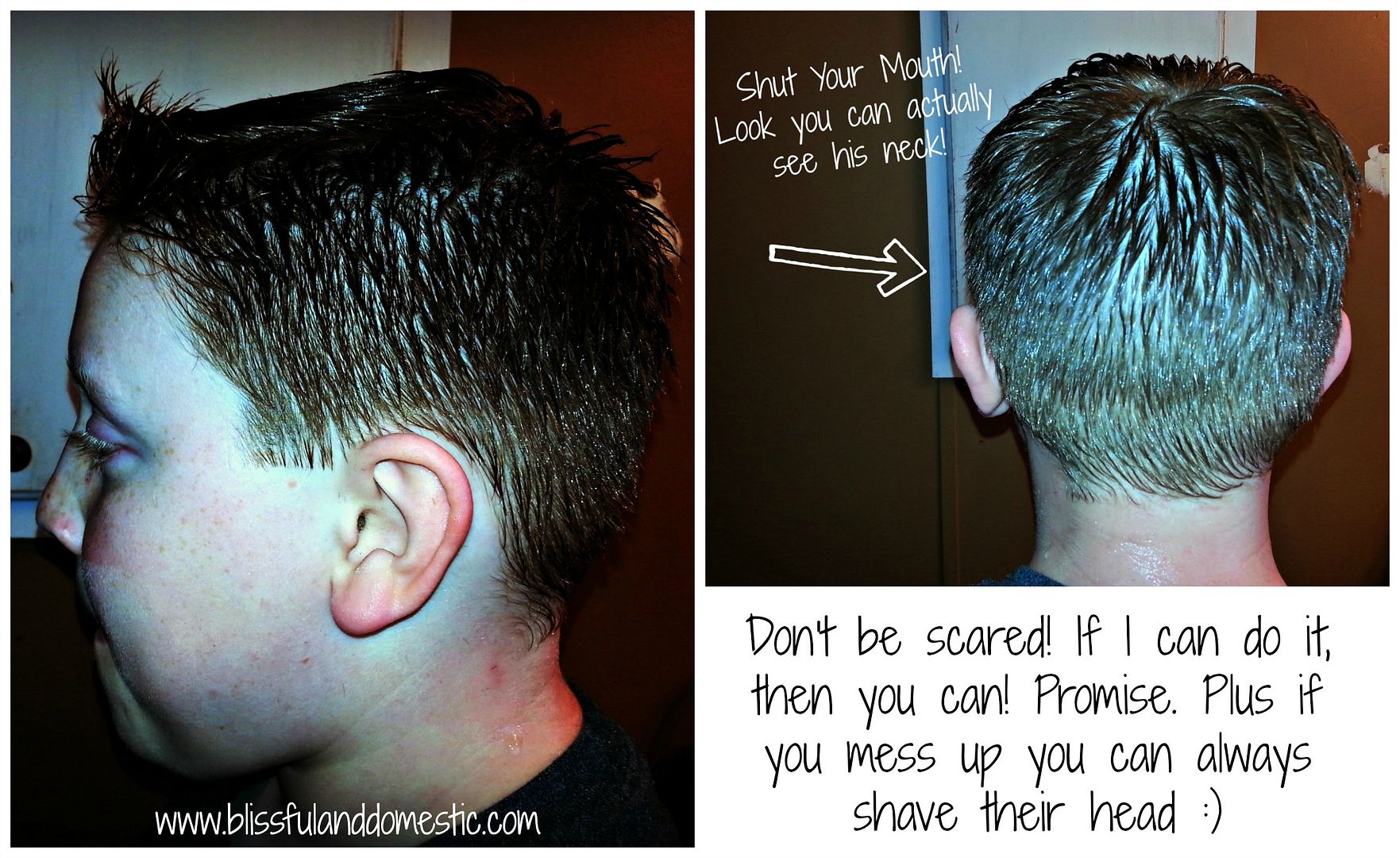 I already had clippers and hair cutting scissors, so it was free to give my boy a haircut. Over a year I am saving my family $117! That means I get to have an extra $100+ in my bank account each year. Totally worth learning a new skill ladies and gents! Just think if you do this for all your children or even yourself or hubby, how much you would save!?! Mind blown right?
Here's the Math Breakdown
One child's cut $10 + $3 tip = $13 for a hair cut every 6 weeks
A years worth of haircuts would cost $117.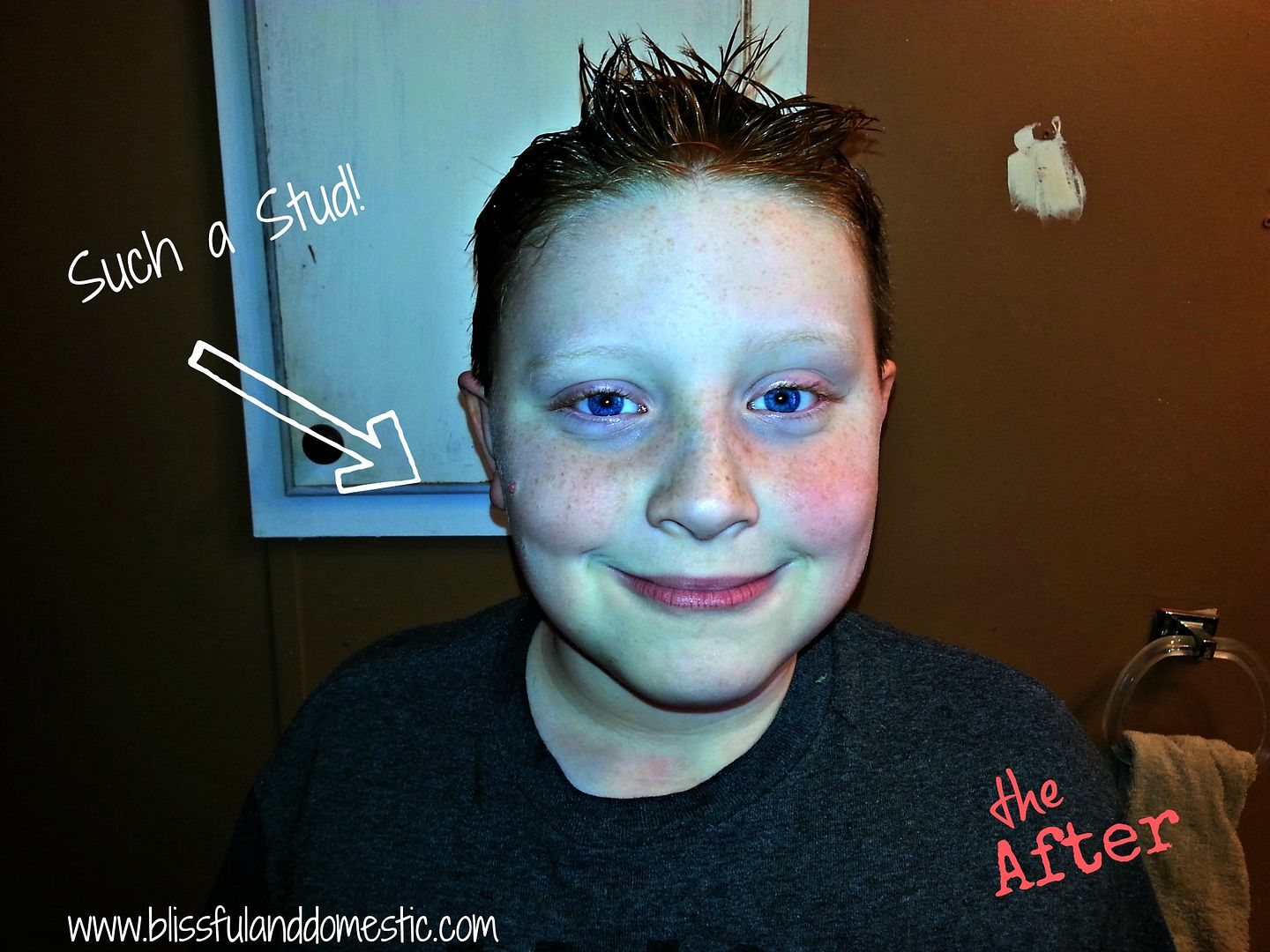 So don't be scared folks. Try something new.
You never know, it could save your family money each month!
XO Danielle






Don't forget to subscribe to my YouTube Channel!