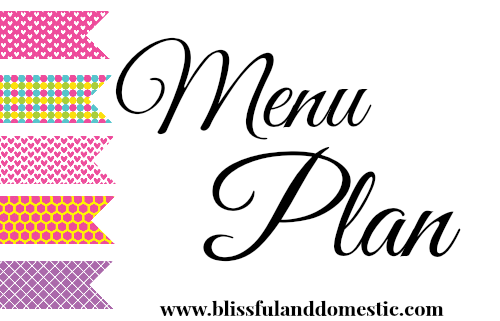 Good afternoon lovelies! It has been quite a busy day. Homeschool, cooking, cleaning, etc...just a usual Monday, but man I am pooped. I am still in sweats, with my hair piled high on my head in a messy bun. It's been crazy windy outside, so getting the laundry from outside has done quite a number to my locks. I look like a wild woman...for reals! I'm sure I'll get around to that shower eventually today, but hey I have brushed my teeth and washed the sleep from my eyes, so I think the day is starting to look up. Did I over share there?Hmmm....Probably, but I am all about keeping it real......Oh how the life of a mother/teacher/blogger/personal chef is glamorous..isn't it?

On a more put together note... I have a new menu plan for this week, full of absolutely yumminess. Oh and there's even greater tips to make your groceries stretch and work for your family. From creamy tuna noodle casserole to a scrumptious cheese, bacon, and potato tart, you will not be disappointed. So check your pantry, make your list, and plan your meals for this week. Like all menu plans, this one is printable for your convenience and includes all the recipes too! Have a fabulous day lovelies!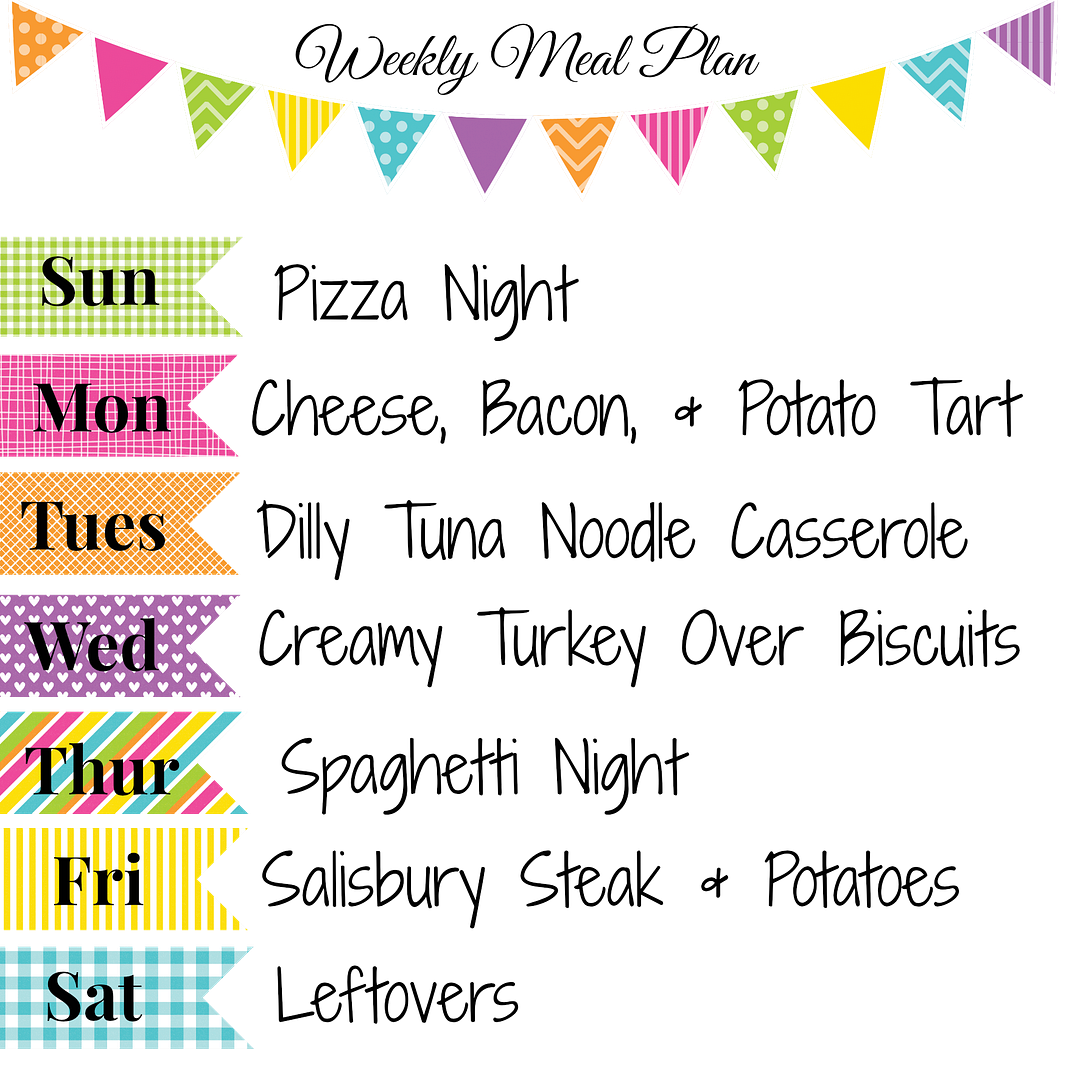 Find more menu plans
HERE
XO Danielle






Don't forget to subscribe to my YouTube Channel!