This post was originally created for The Ribbon Retreat Blog
They were kind enough to send me some delicious fabric and notions to create with.
I don't know about you, but temperatures in my neck of the woods...err desert...have been rising. Spring is in full swing, with Summer right around the corner. That being said, my little Miss is in need of some new, summer pajamas. I knew I wanted something light and cozy...every little munchkin needs plenty of room to run and jump on beds in their pajamas...well at least my munchkin seems to think so. I went on the hunt for some fun knit patterns and knew I hit gold when I saw
Riley Blake's Polkadot knit line
. Those dots are just too stinkin cute! I love it when you find a fun fabric and get that I-can't-wait-to-get-my-hands-on-it-itch-to-sew feeling. Isn't that the best?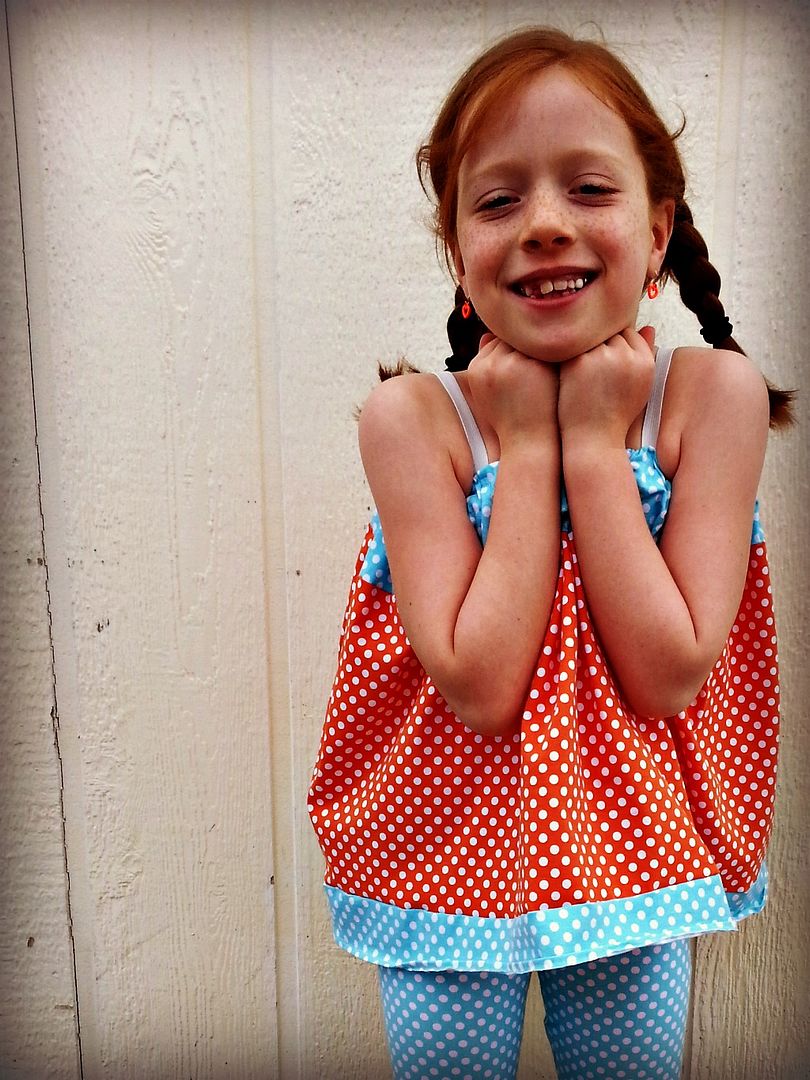 White Elastic - 3/4 Inch
1/4 yard orange polkadot knit fabric
1 1/2 yards light blue polkadot fabric
white thread

To start out, you will need a pair of your little one's pants, which fit them well. Use the pants as a pattern for your pajama pants.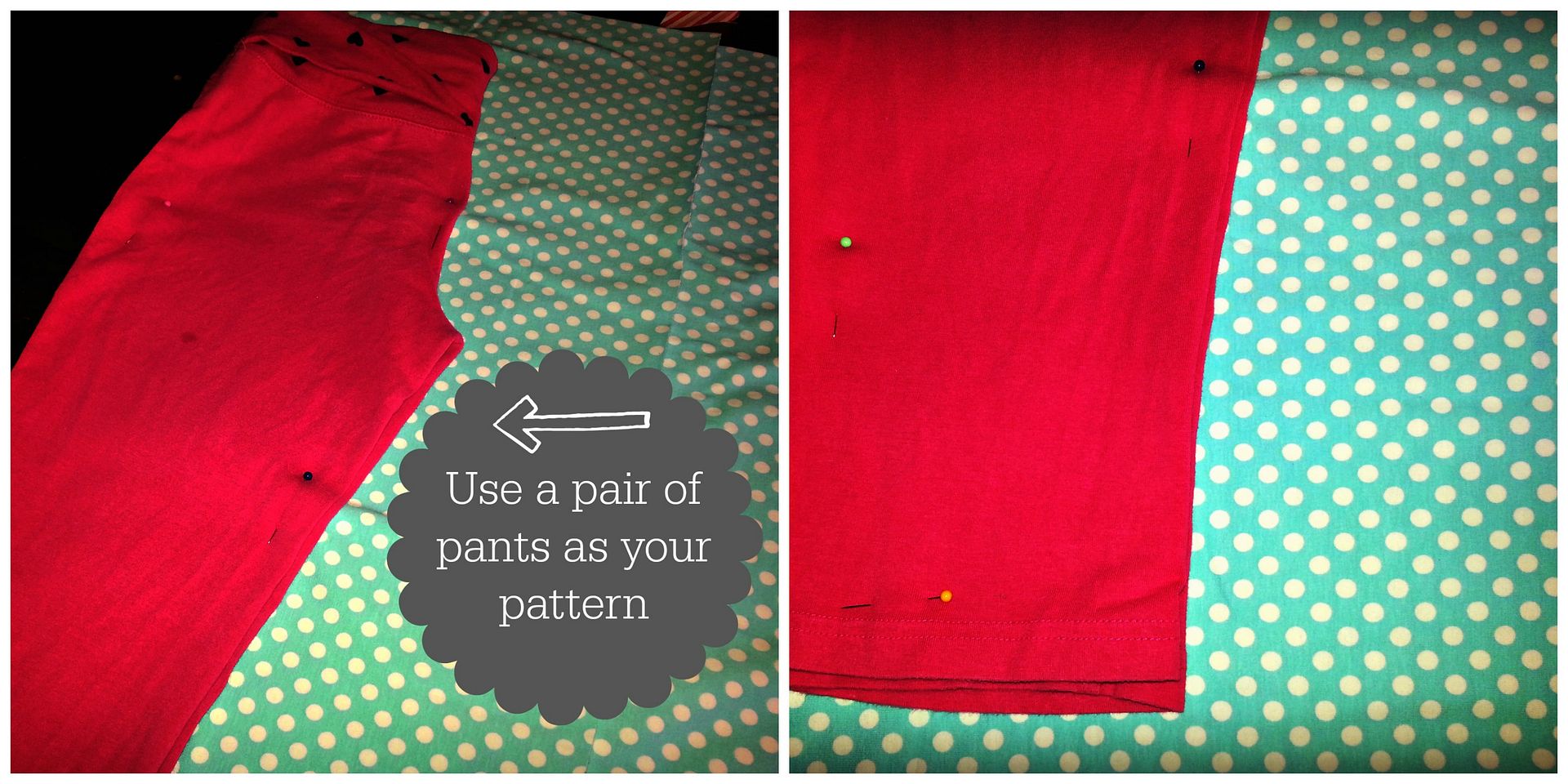 Fold your blue fabric in half, wrong sides together (see picture above). Lay your pattern near the fold of your fabric and pin. When cutting out your pattern, be sure to leave room for a seam allowance.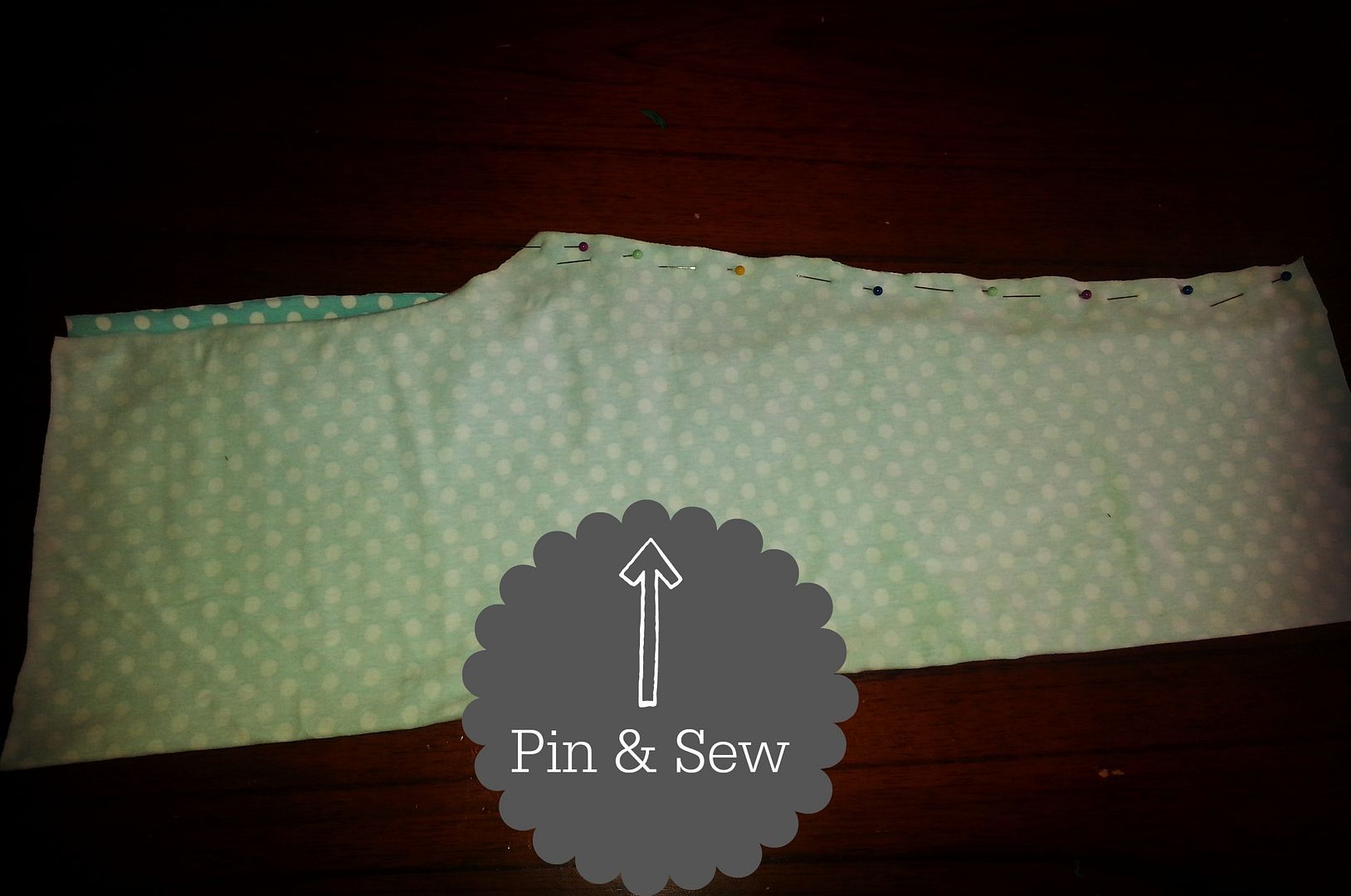 Once the inseam of each pant leg is sewn, you will sew your pant legs together (creating the crouch of the pants). You do this by inside outing one pant leg, so when the pant legs are put into each other, the right sides will be touching
(see picture below)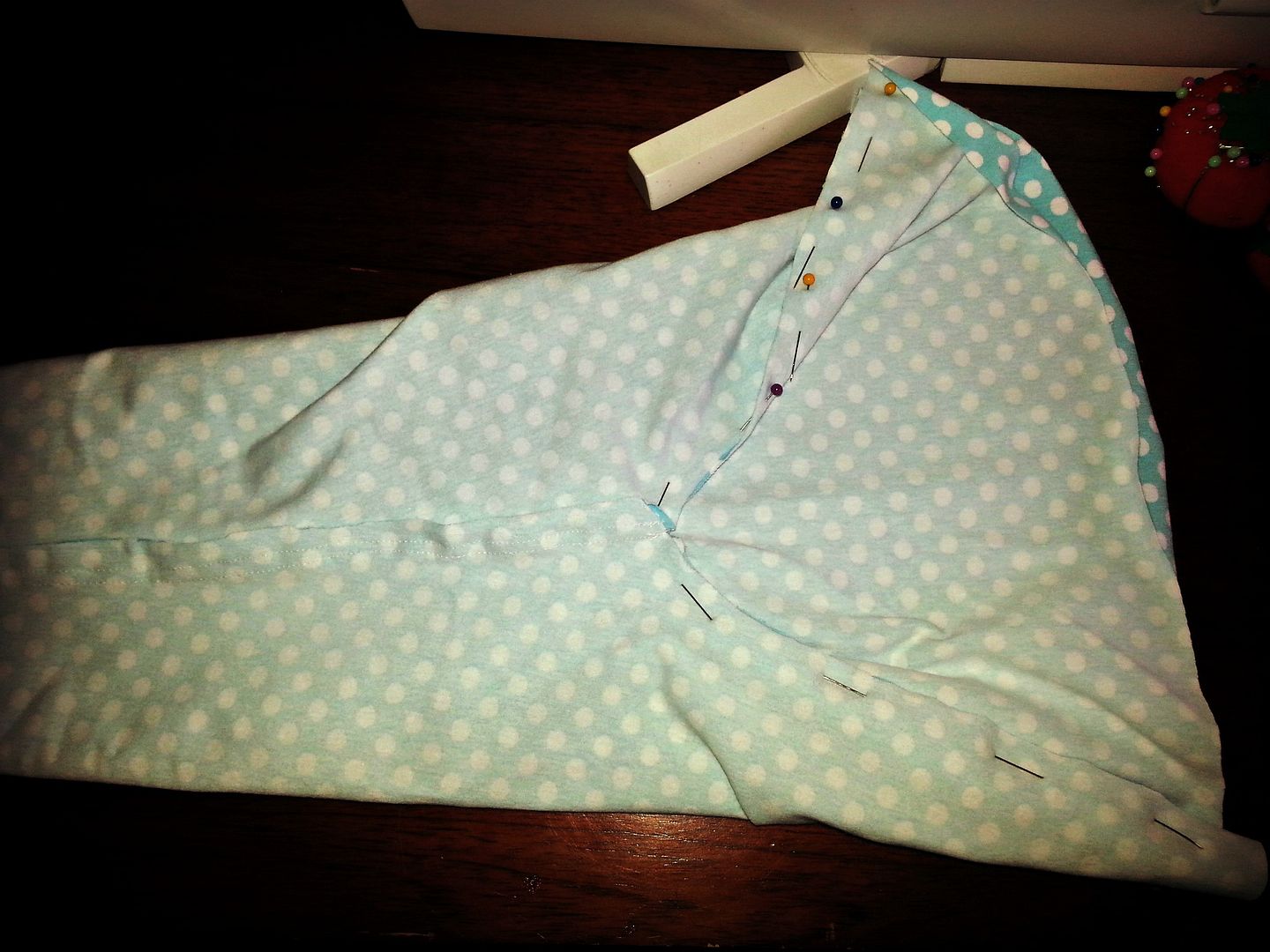 Now create your casing for your elastic waist. Be sure to leave an opening for your elastic. Thread your elastic through with a safety pin and sew to close.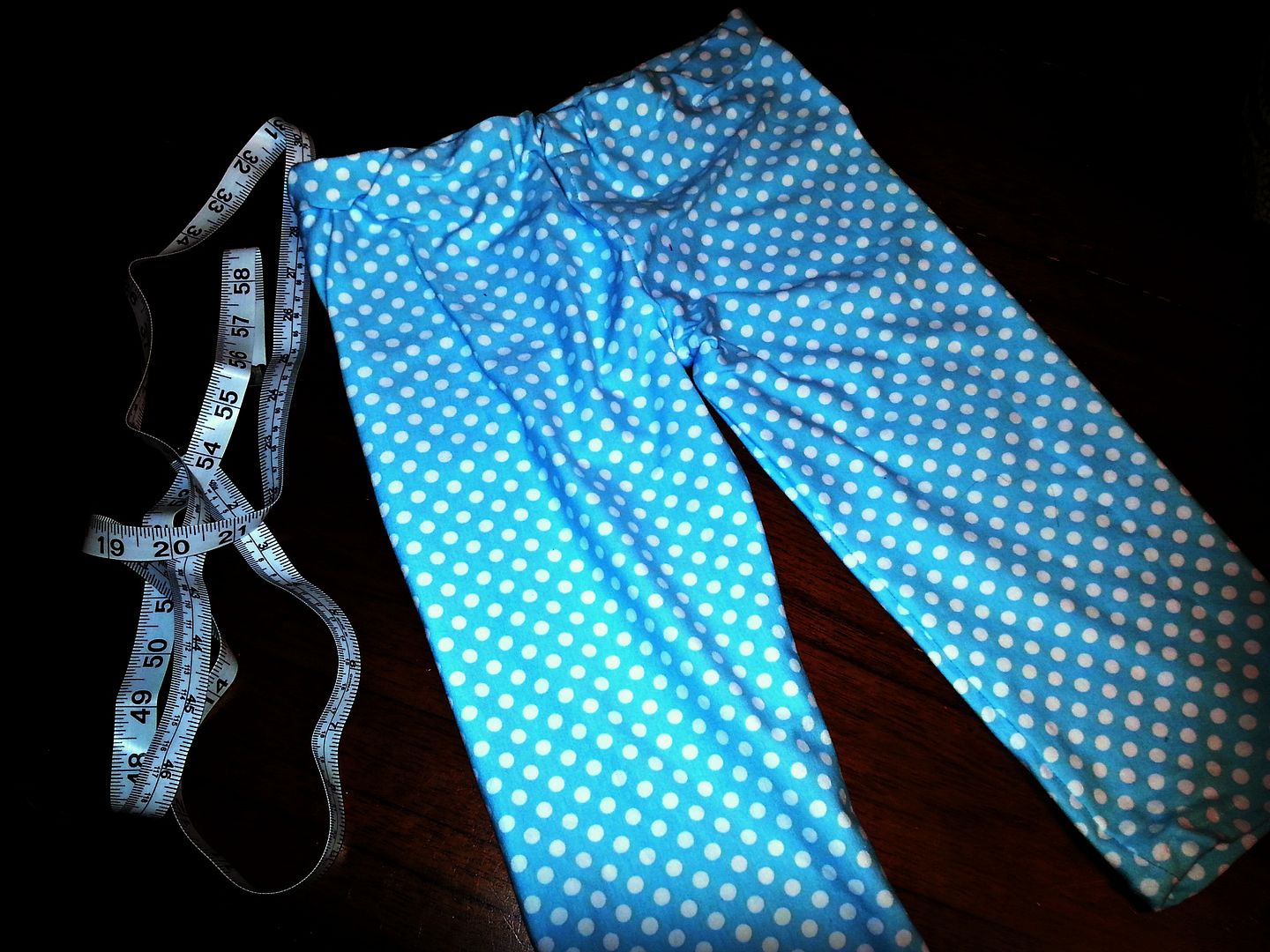 Hem the bottom of your capris and your pants are finished!
To make the top, you just need to follow a few simple steps. Measure the chest of your little one. My daughter is 25 inches around. I doubled that when measuring out my fabric. You want the top to be nice and flowy. Below is a breakdown of my measurements.
Measure out your fabric and cut.
Pin right sides together and sew.
Once all your strips are sewn together, fold the right sides together and sew up your side, to create your side seam. Next create a casing at the top and feed your elastic through with a safety pin. You will be creating a casing, just like you did with the pants. Next add your bow.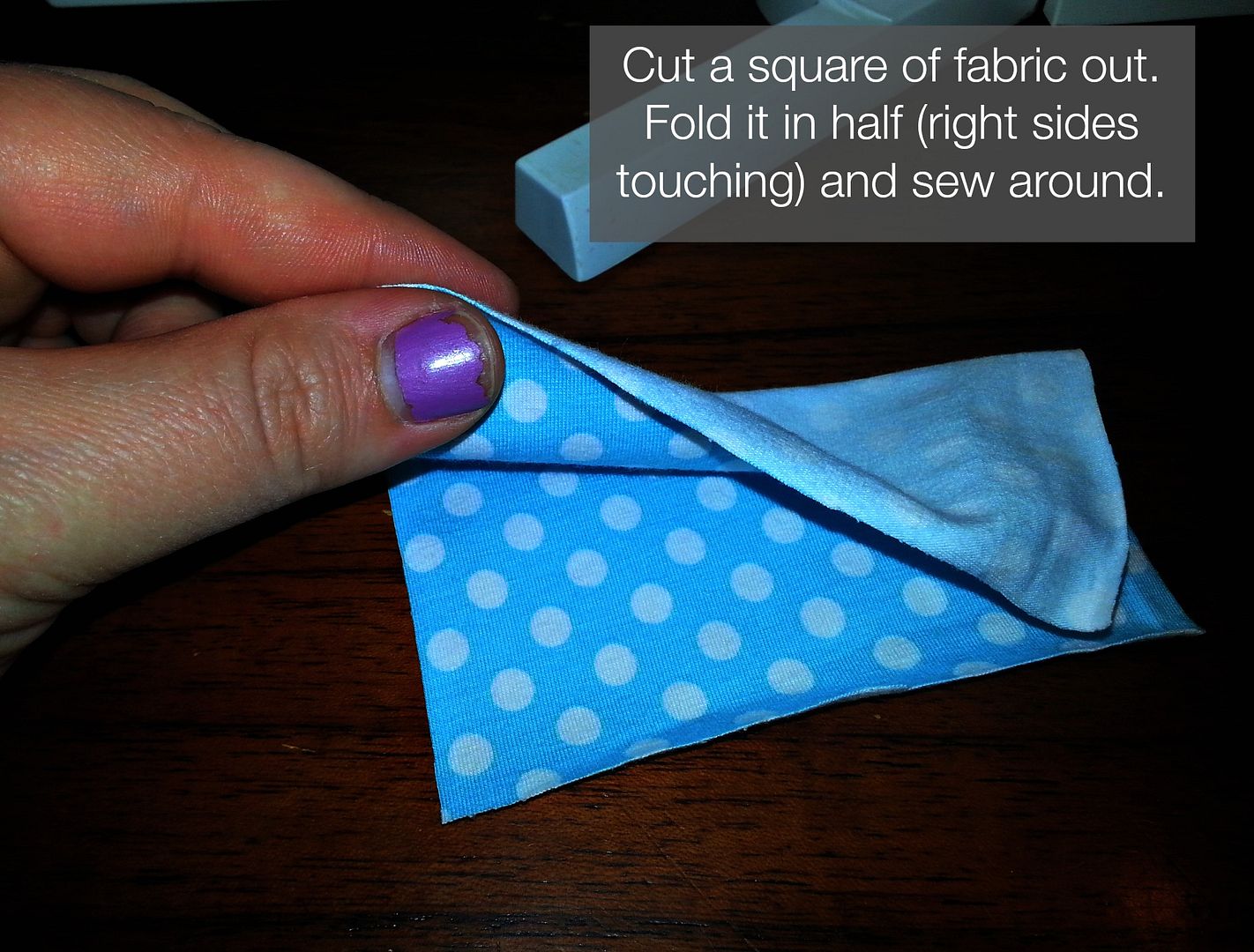 Next add your elastic straps (You can use
this technique
to attach them). It's best to try the shirt on your little one and then pin the straps on. My straps are 9 inches long.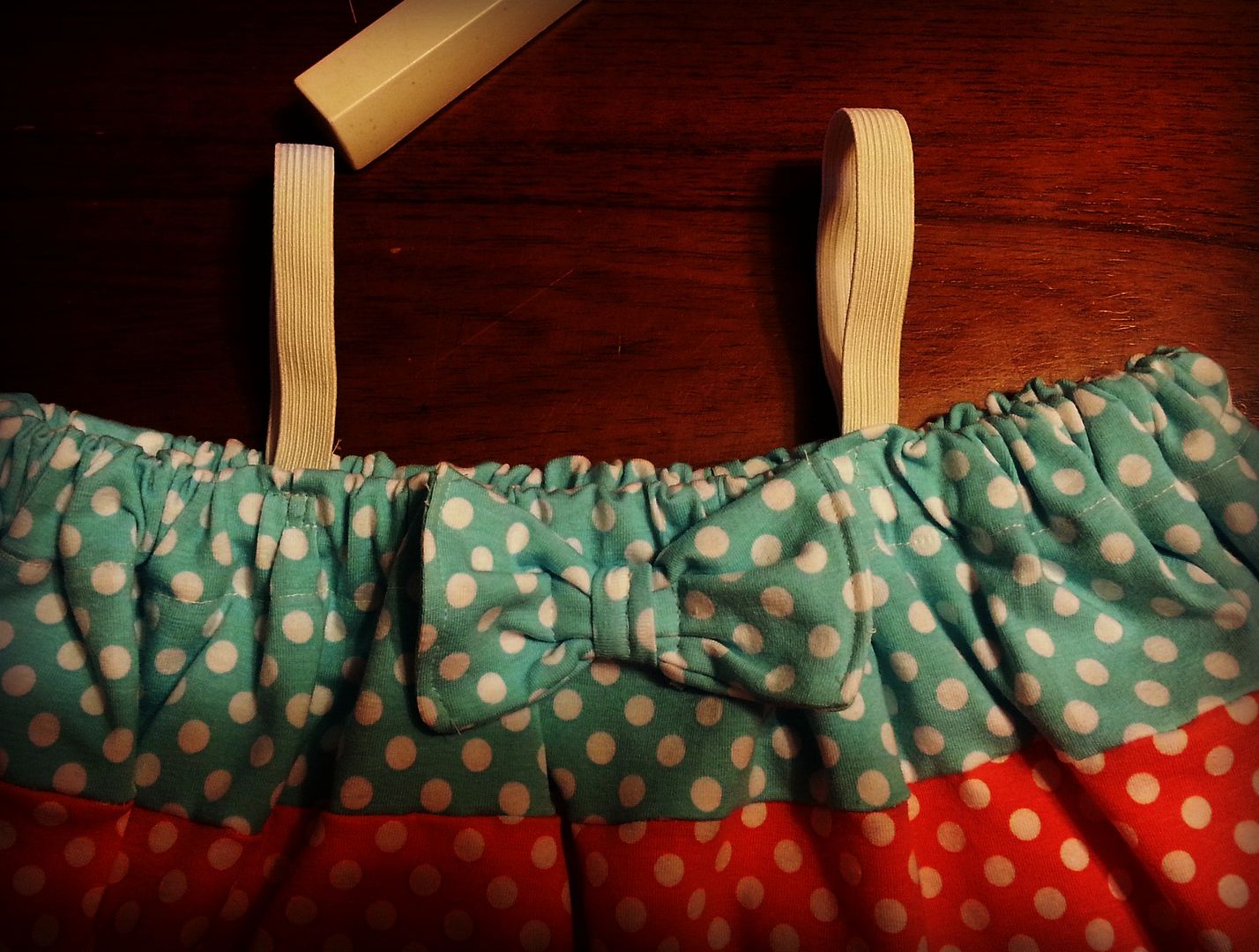 Hem the bottom of your shirt and then you're golden.
Have your little one try it on and enjoy the smiles that follow.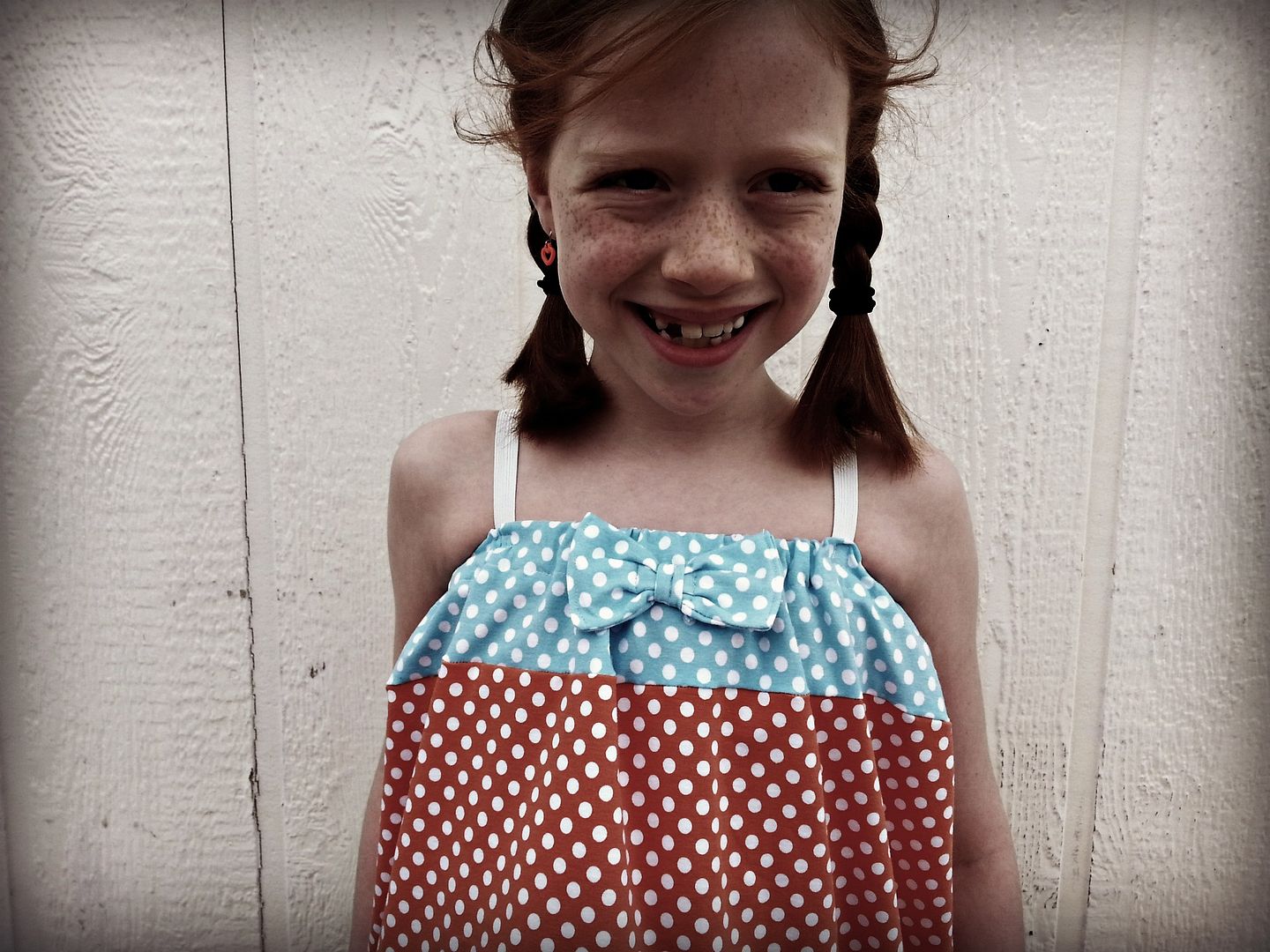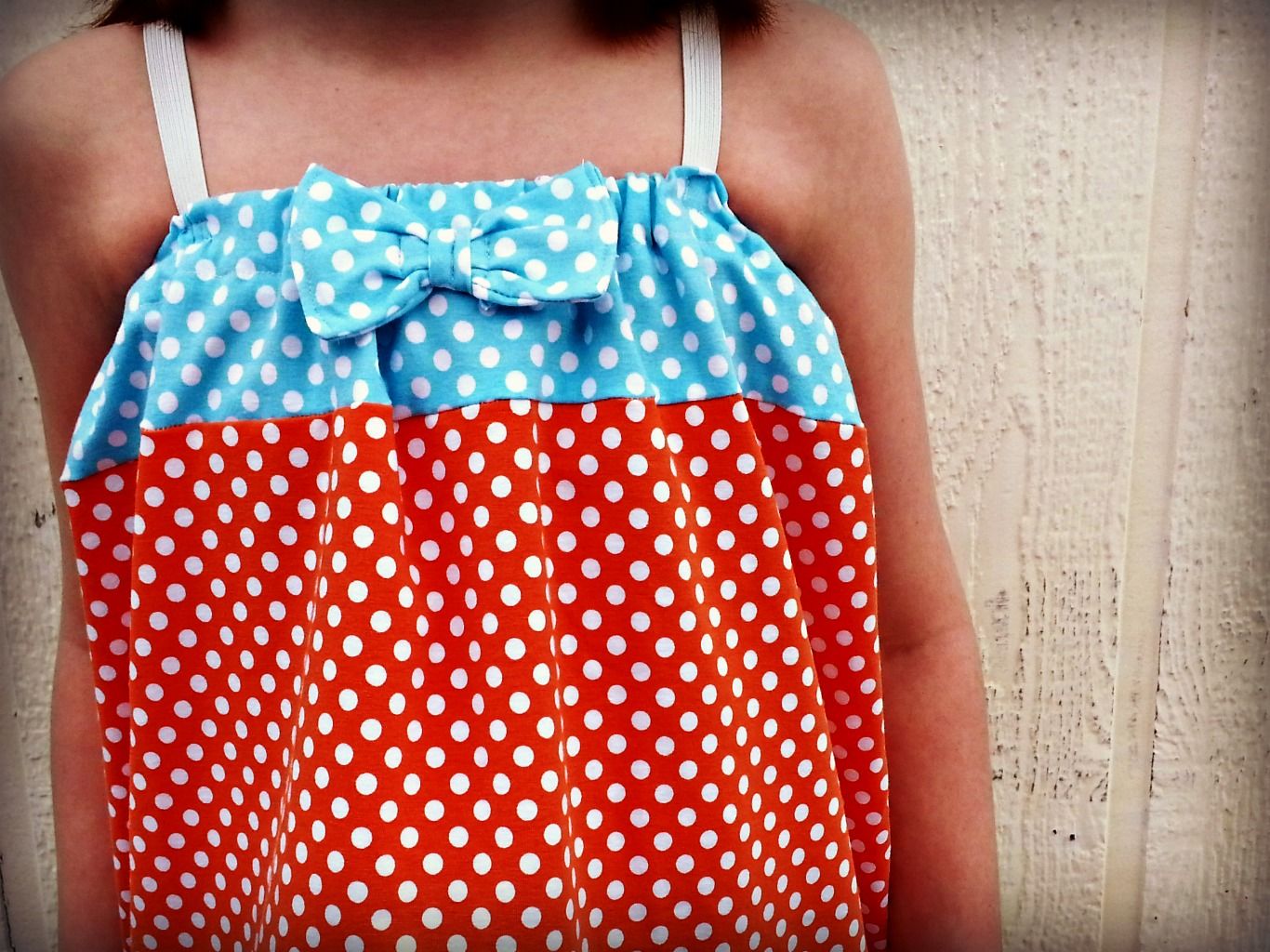 Don't forget to subscribe to my YouTube Channel!
XO Danielle