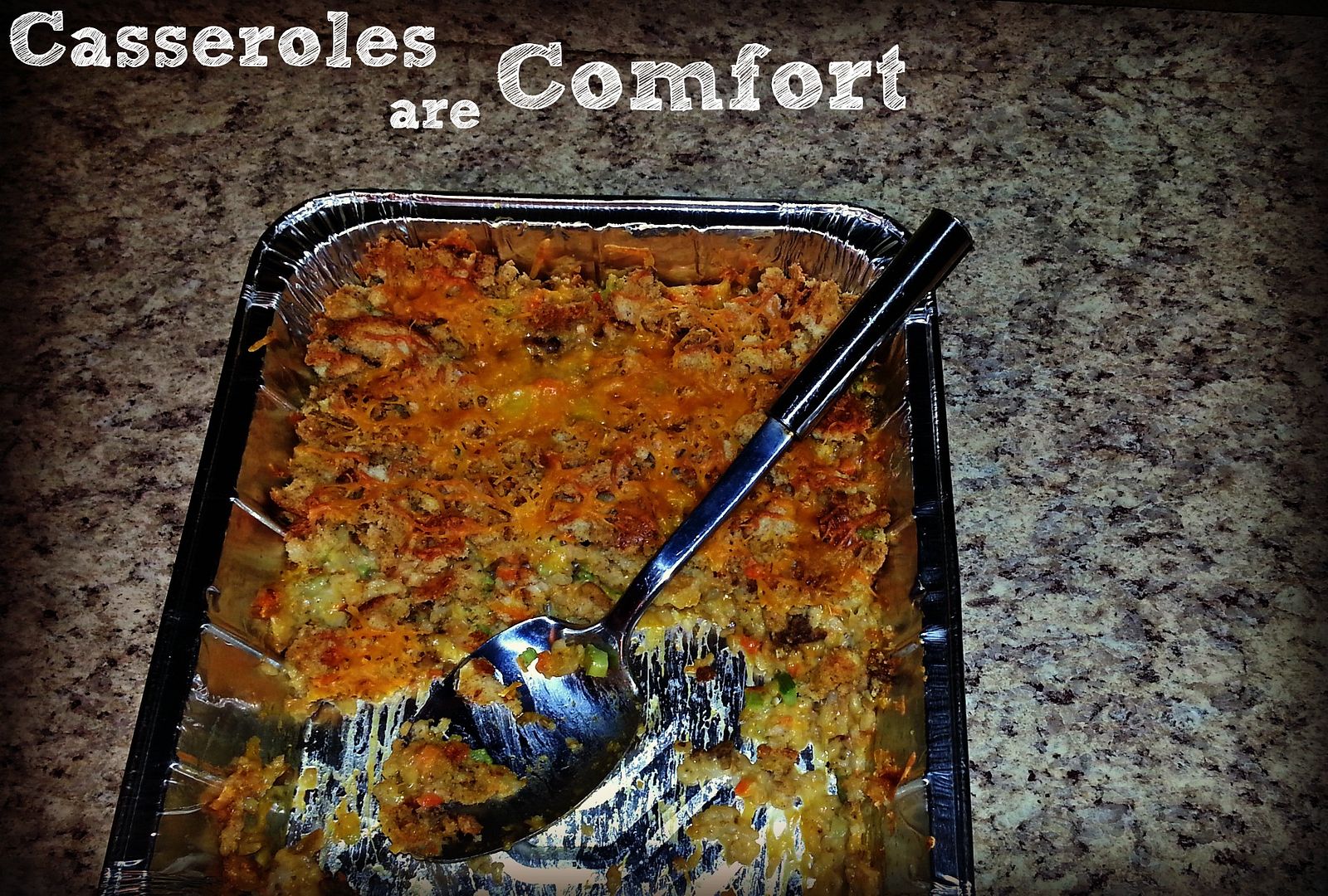 Hey ladies and gents! I have a few moments to myself this morning and I so I wanted to hop onto the blog real quick. I wanted to share a homestyle, comforting recipe that the whole family loves. This one is perfect for when you have an over flow of rice and veggie leftovers in the fridge. Using up leftovers is like eating for free peeps and you stretch your groceries further by eating them! Your using up something that most people toss away. So use those leftovers people.....Seriously....your wallet will thank you :)
Here is today's recipe. It makes me smile and want to shout Yum!Yum!Yum!
Hence the words in the picture blow :)
Rice and Broccoli Casserole
2 cups cooked rice
1 cup cooked sausage
1/3 cup dehydrated carrots
1/4 cup dehydrated onions
1 cup cooked broccoli
3/4 cup fried onions
1 can full of milk
10 3/4 oz. cream of chicken soup
1 tsp sage, paprika, garlic powder, celery seed
2 handfuls of shredded cheese
generously season with seasoning salt


Mix all ingredients in a bowl, except fried onions. Put into a greased casserole dish. Cover the top with fried onions and cheese. Bake @350 for 30 minutes. Serve and enjoy!
*This is a great recipe for using up that leftover rice.
*We use only 1/2 cup of sausage. This helps stretch our meat supply during the month.
*This is a great recipe for using up veggie leftovers too!
*I like to serve this with a scrumptious strawberry and banana fruit salad. Yum!


What are your favorite casserole dishes?


XO Danielle






Don't forget to subscribe to my YouTube Channel!