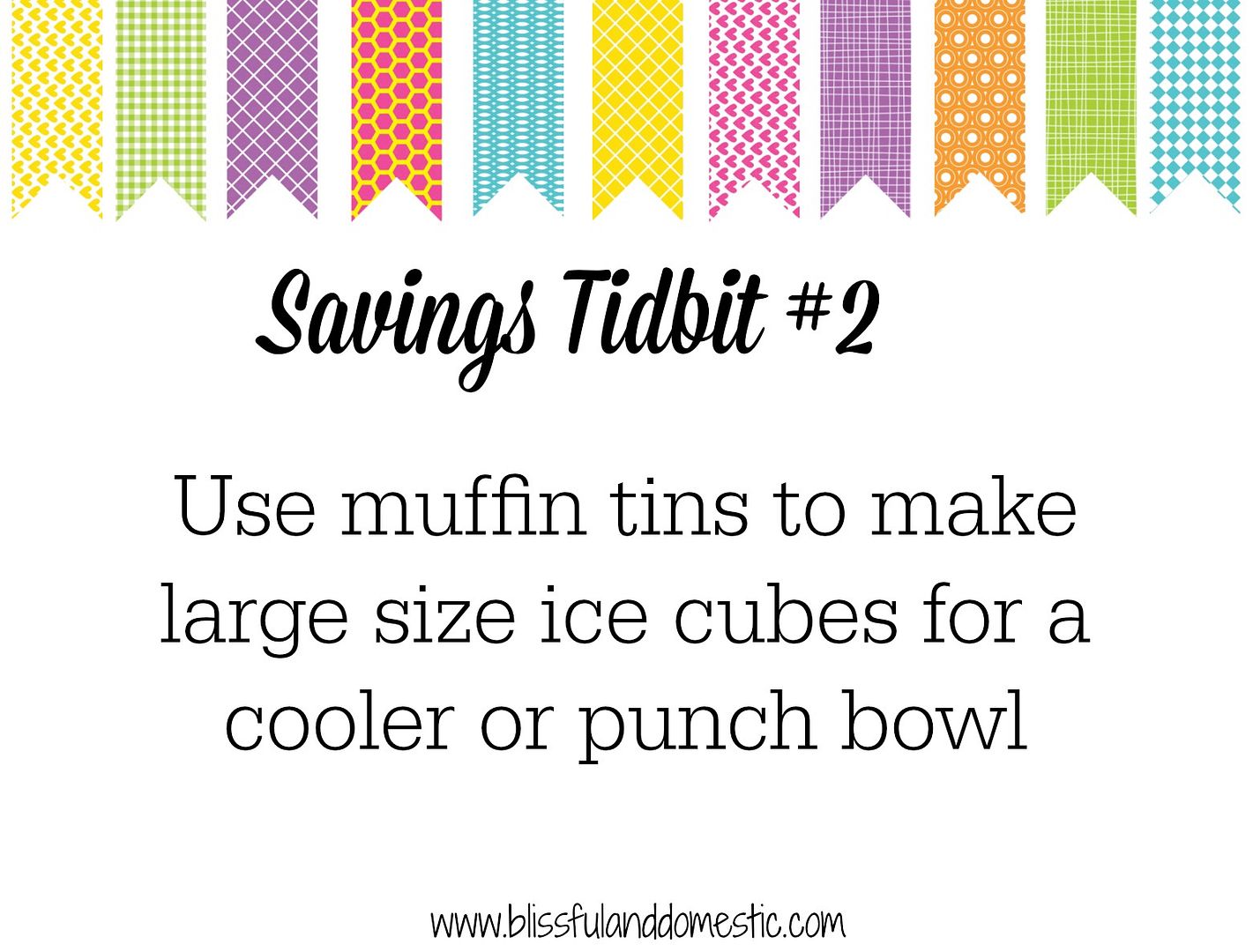 Hey there lovelies! I have a new fun series for the blog...savings tidbits. This is a way for us all to share the little ways we save pennies for our families. Those pennies add up to dollars, which means more money in your wallet. So I will share my tips and tricks, while you all share yours in the comments. Each week I will add more savings tidbits and include your tips and tricks as well! Lets uplift and inspire each other to live more frugally and on a budget!
----------------------------------
I love finding more uses for things I have around my house. Did you know muffin tins can be used for more than just baking
cupcakes and muffins
? Fill those muffin cups with water and freeze. You will then have large size ice cubes for your next BBQ, whether it is in a cooler or punch bowl, you will be keeping your drinks cold. You can also invert your tin to hold tacos, while you fill them. Have a sick munchkin? Use your muffin tin to bring your nugget lunch in bed. The muffin cups are perfect single portion size for peas, mashed potatoes, and other foods. You can also make individual meatloaves and casseroles! OH and we can't forget they're great for holding
bath tub finger paints
! These are just a few uses for those muffin tins in your cabinet. What other creative ways do you use muffin tins in your house? Leave your tips and tricks in the comments below.
XO Danielle






Don't forget to subscribe to my YouTube Channel!