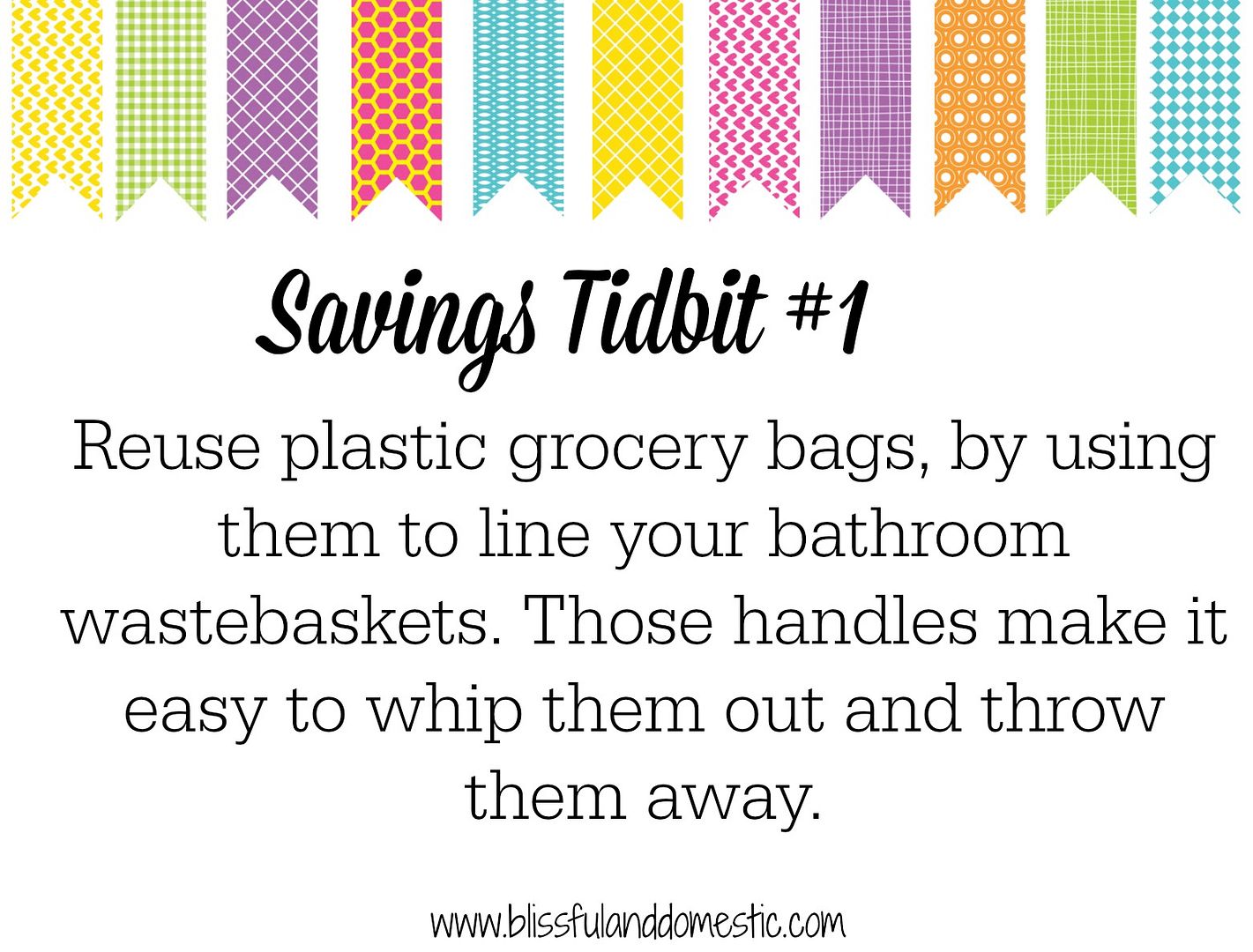 Hey there lovelies! I have a new fun series for the blog...savings tidbits. This is a way for us all to share the little ways we save pennies for our families. Those pennies add up to dollars, which means more money in your wallet. So I will share my tips and tricks, while you all share yours in the comments. Each week I will add more savings tidbits and include your tips and tricks as well! Lets uplift and inspire each other to live more frugally and on a budget!

-------------------------------------

We all have them right? Those plastic grocery bags. I like to use reusable bags, but I always end up having quite a supply of those plastic grocery bags. Yes, you could just recycle them, but what if you could find some uses for them around your own home? Plastic bags can be used for all sorts of things. You can use them to stuff cushions in outside chairs. When the cushions flatten out, open the back and add some more bags. They can also be used to put in bathroom wastebaskets or even in the car, so you always have a trash bag handy. I always have something that needs to be thrown away in the car. Having plastic bags stashed in there, keeps my pile up of trash to a minimum. One other way to use those bags, is to stash one in your pocket when you go out to walk the dog. They're perfect for cleaning up after Rover's potty time. These are just a few of the many ways you can reuse plastic grocery bags. Now I want to know how you use them. Leave your thoughts and ideas in the comments below.
XO Danielle






Don't forget to subscribe to my YouTube Channel!