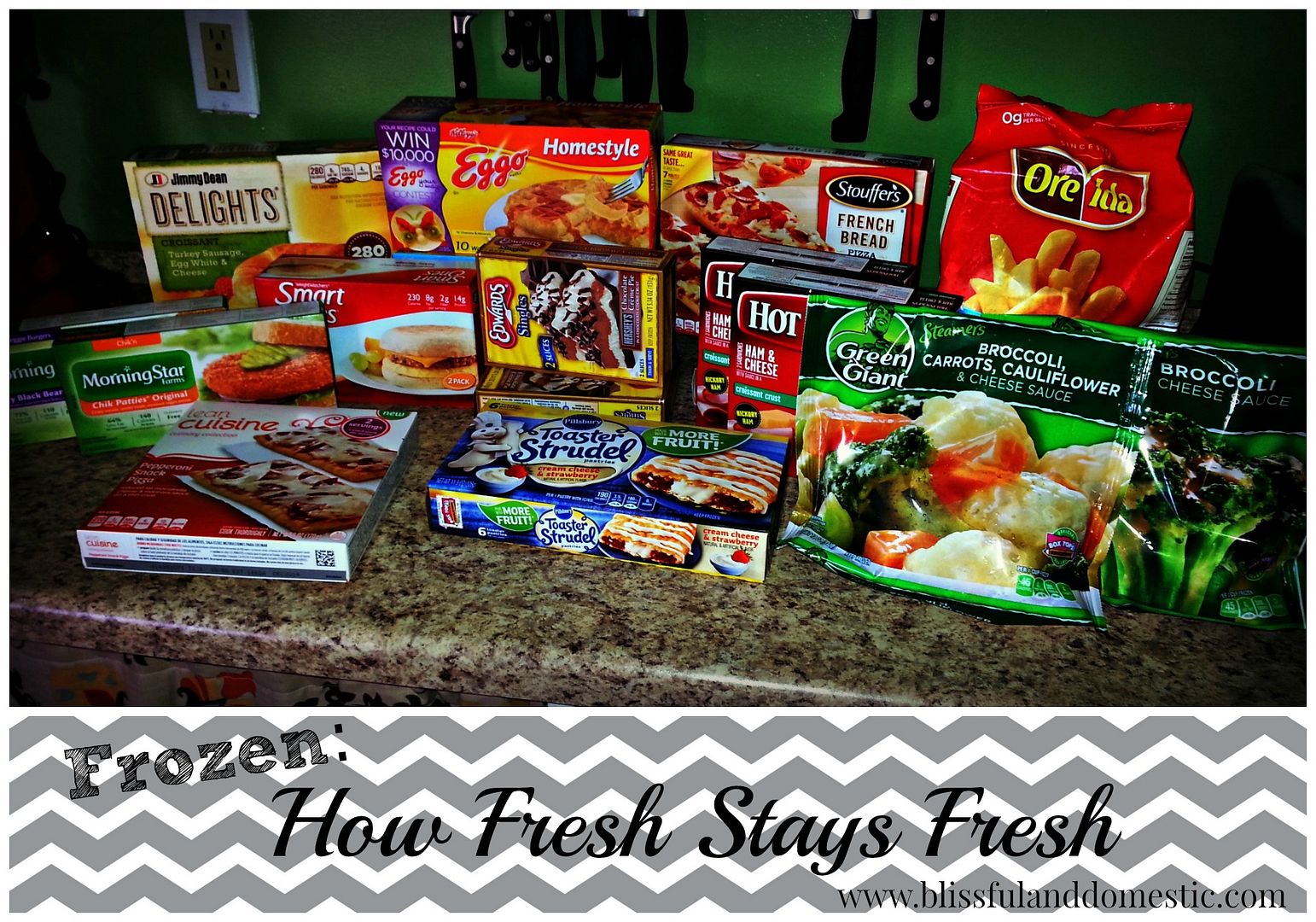 Good morning Lovelies! I am super excited for today's post. It is one that I have had in the works for a bit. The idea for this post happened after I received numerous emails from readers asking how you could save your family money, when cooking, time, and you being in the kitchen didn't always go together. We are busy ladies and gents, who want to do right by our family...especially those little nuggets we call children. We all want to serve our family the best meal possible and hopefully keep ourselves within our budgets as we do so. I am just like you. I want to do the exact same thing.
Your emails got me thinking...and I thought a lot about how I still save, serve my family yummy meals, and keep my family out of the drive thru when days get hectic. I knew I had to share my tips and tricks for just that.
I know that not everyone has a love for cooking. For some us, being in a hot kitchen is the last place you want to find yourself at the end of the day. I get it. Seriously I do. I know that my
"instagram life"
may show perfectly made pizzas and rolls, but I am like any other busy Mom...sometimes days get busy and I am not able to make a complete meal from scratch. When this happens I always have some backups to keep myself and my family out of the drive-thru.
Having backups are key to saving your family money. Life happens and sometimes our best thought out plans go awry. Having a few saving graces in your freezer will help you stay within budget and again not succumb to the golden arches.
fresh vs frozen
-Freezing naturally pauses delicious recipes made with fresh, quality ingredients and suspends them there until the moment you're ready to enjoy them, locking in freshness, flavor and nutrients. Whether we make our frozen meals from scratch or we purchase them from the store, we can all stock our freezers with goodies that will help make our lives a bit easier.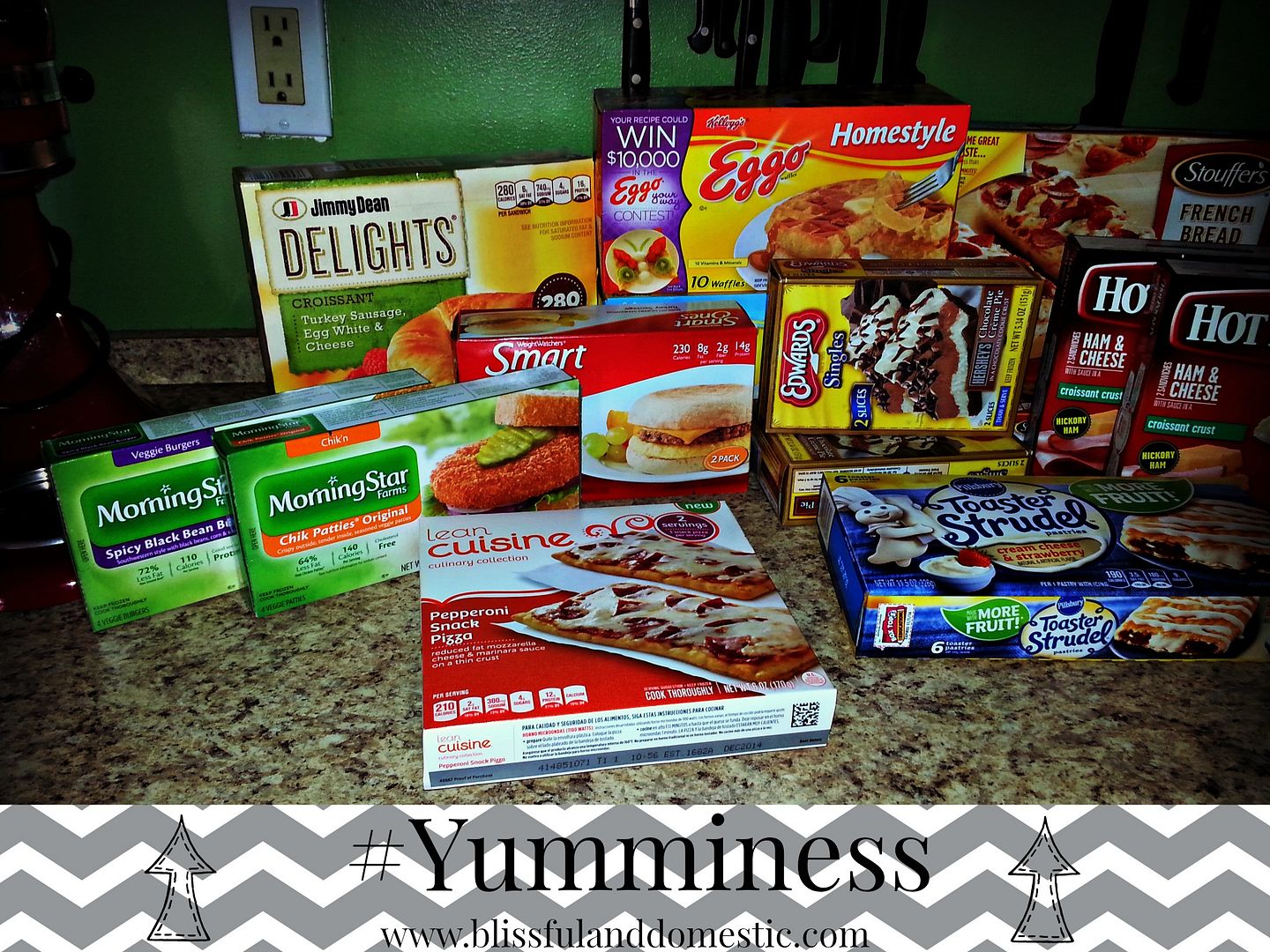 There are so many
benefits of frozen foods
. Freezing is simply nature's pause button, nothing more, nothing less. Having foods
Frozen. How Fresh Stays Fresh
. Freezing is a natural way to lock in the freshness and nutrition of your favorite foods. People's tastes may vary, but we can all agree that fresh is fantastic. We will all have our favorite saving graces stocked in our freezers.
Today I wanted to share a few of my favorites with you. These are my go to when the day gets away from me....you know when life happens and the children run a muck and you need to fill tummies fast. We've all been there right?
Some of our favorite go to frozen meals are in these pictures. Some days, especially lately as I log in late night hours on this blog and
book
, I tend to hit the snooze button a few more times then usual. When this happens I wake up to hungry red heads, who need breakfast before we start our morning of lessons
(FYI we homeschool year round)
. When I this happens, and I am out of homemade frozen pancakes, I turn to
Toaster Strudel
and
Eggo Waffles
. These are such a treat for my kiddos. They love being able to make these themselves and this Momma loves getting a yummy breakfast made by little hands as well. We love to top ours with fresh strawberries and homemade syrup :) I buy these when they are on sale and I can combine a coupon. When I am able to do that, the savings make it a no brainer.
Another one we love are the Stouffer's French Bread Pizza. When the night has snuck up on you fast and you need a meal in a flash, try out these pizzas. They are under $4 a box and are ready in under 10 minutes. You can have a yummy, quick meal ready for your family quicker then it takes to drive down to get fast food. Plus it taste so much better! I love to pair this one with a fresh salad or cooked vegetables. Super simple, but oh so yummy!
We also love
Morning Star
products. These are perfect for when you want to go meatless. My littles will gobble up the
Spicy Black Bean Veggie Burgers
. They haven't figured out it isn't real meat yet. Two points for Mom. Woot Woot! We serve them with fresh veggies or fruit salad and some Ore-Ida Steak Fries. Sprinkle with some Lawrys Seasoning Salt before baking, and you have restaurant quality fries for a fraction of the cost!
Oh and don't think I forgot about dessert. I am a baker at heart and love to whip things up in my kitchen, but in the summer I can't bare to turn that oven on. That's when I turn to ice box treats, like
Edward's Chocolate Cream Pie
. Oh my heck ladies! This is ridiculously good..it is heavenly. I love the singles, since it offers this momma portion control. If not, I'd be eating the whole dang thing! haha!
So give yourself a little bit of slack and stock your freezer with a few frozen goodies, to help keep your family fed. Many Frozen food companies are creating quality meals, without preservatives....foods that are frozen quickly for optimum freshness. They are easy to prep, so anybody can make these for their families, stay within budget, and create a healthy meal. Find these on sale, combine coupons, and save!
So whether you are a "from scratch cook" or a momma who needs a bit more help, you can do it! I know you can!
What are your go to frozen foods when the day gets tough?
XO Danielle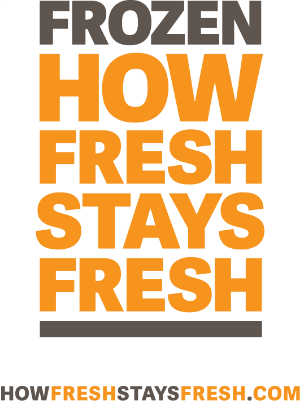 Don't forget to subscribe to my YouTube Channel!