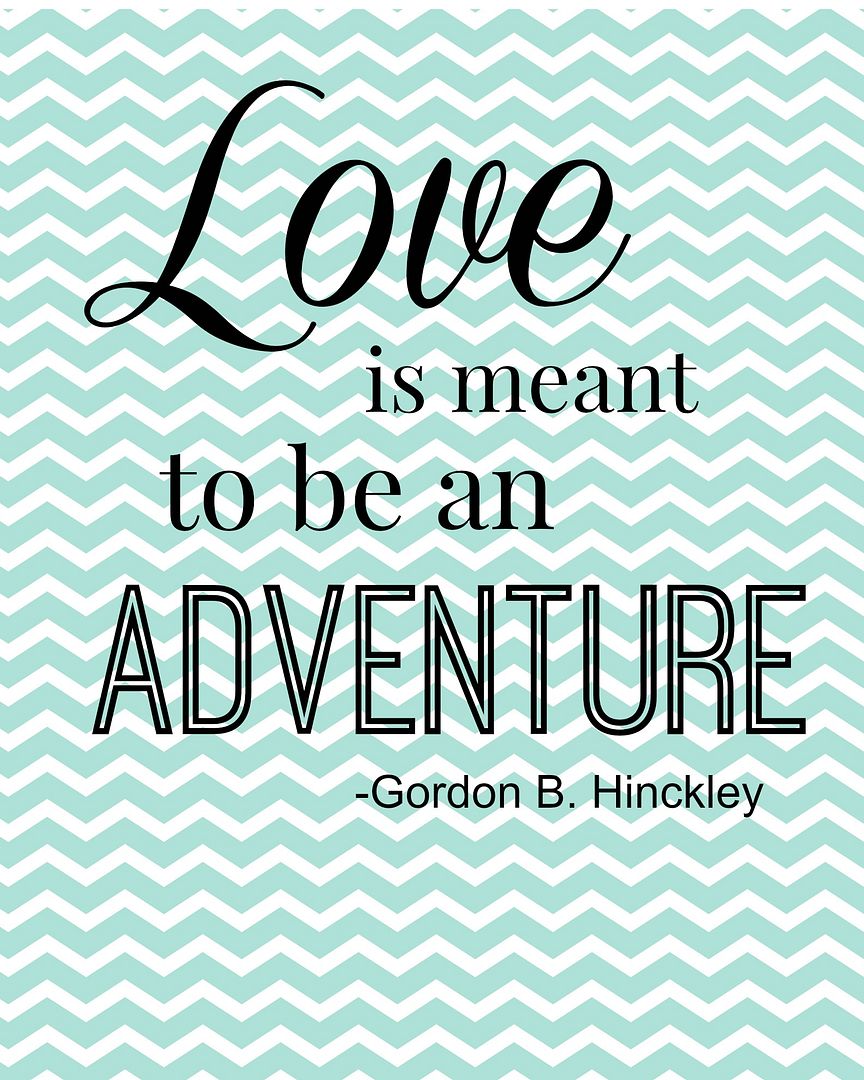 This is one of my favorite quotes from Gordon B. Hinckley. Love truly is an adventure....One you get to go through with your very best friend. I am thankful for my life with that sweet husband of mine. It has definitely been a roller coaster of an adventure, but I wouldn't have it any other way. Thank you hubby for always being your funny, crazy self. You make life more interesting and always fun!
This is an 8x10 printable on blue chevron (I know I am addicted to the Chevron. I need a support group!). Click the picture above to print out your own free copy. I ordered my copy from
Costco
and it was $1.49. It makes me smile, every time I read it. I made it in
Picmonkey
and am sharing it with you today!
Have a wonderful day lovelies! Oh and did you check out Gabrielle's Home Tour this morning? It is so cute! Check it out
HERE
.
What have you all been doing to
create beautiful on less
this week?
XO Danielle






Don't forget to subscribe to my YouTube Channel!