Morning Lovelies! ! I don't know about you, but when July hits I do everything in my power not to turn the oven on. It is just too dang hot. Anything over 110' is just stupid hot. That being said, when I had to make a cake for our Fourth of July celebrations, I went with a no bake cookie cake. Yum! Just throw a few things together, pop it in the fridge, and a few hours later you have a yummy ice box cake to share with your favorite people. This cake ended up doubling as a birthday cake for my sweet nephew.


Ready to make your own cookie cake? Let's get started :)
Oreo Cookie Ice Box Cake
2 packages birthday cake Oreos (about 90 cookies)
4 cups heavy whipping cream
1/2 cup white sugar
1/2 cup milk
Chocolate syrup
You will be using a 9x13 pan. You will do alternating layers of cookies, whipped cream, and chocolate syrup.
To make the whipped cream, place your heavy whipping cream and sugar in a mixing bowl. Using either a stand or hand mixer, mix cream. Start on the lowest speed and gradually increase your mixing speed until the cream thickens to a whipped cream consistency. This will take about 6-8 minutes.
Once your whip cream is made, you can start making your cake. Place 1/2 cup of milk in a bowl. Dip your Oreos in the milk before placing in your pan. You don't want to soak your cookies, just get them wet on both sides.

Layer Oreos on the bottom of pan. Next do a thick layer of whipped cream. Now do a generous drizzle of chocolate syrup. Repeat another cookie layer. Followed by a whip cream layer. You will use the rest of your whip cream on this layer.

With the leftover Oreos, crush them in a bag to make cookie crumbs. Top the last layer of whip cream with cookie crumbs and drizzle with chocolate syrup.
Place in the fridge for 6 hours to overnight.
*you can replace the whipped cream and sugar with two tubs of cool whip
I can't wait to make this one again. It's a keeper! Think of all the possibilities! Mint, golden, or berry. With all the Oreo flavors, oh my yumminess!!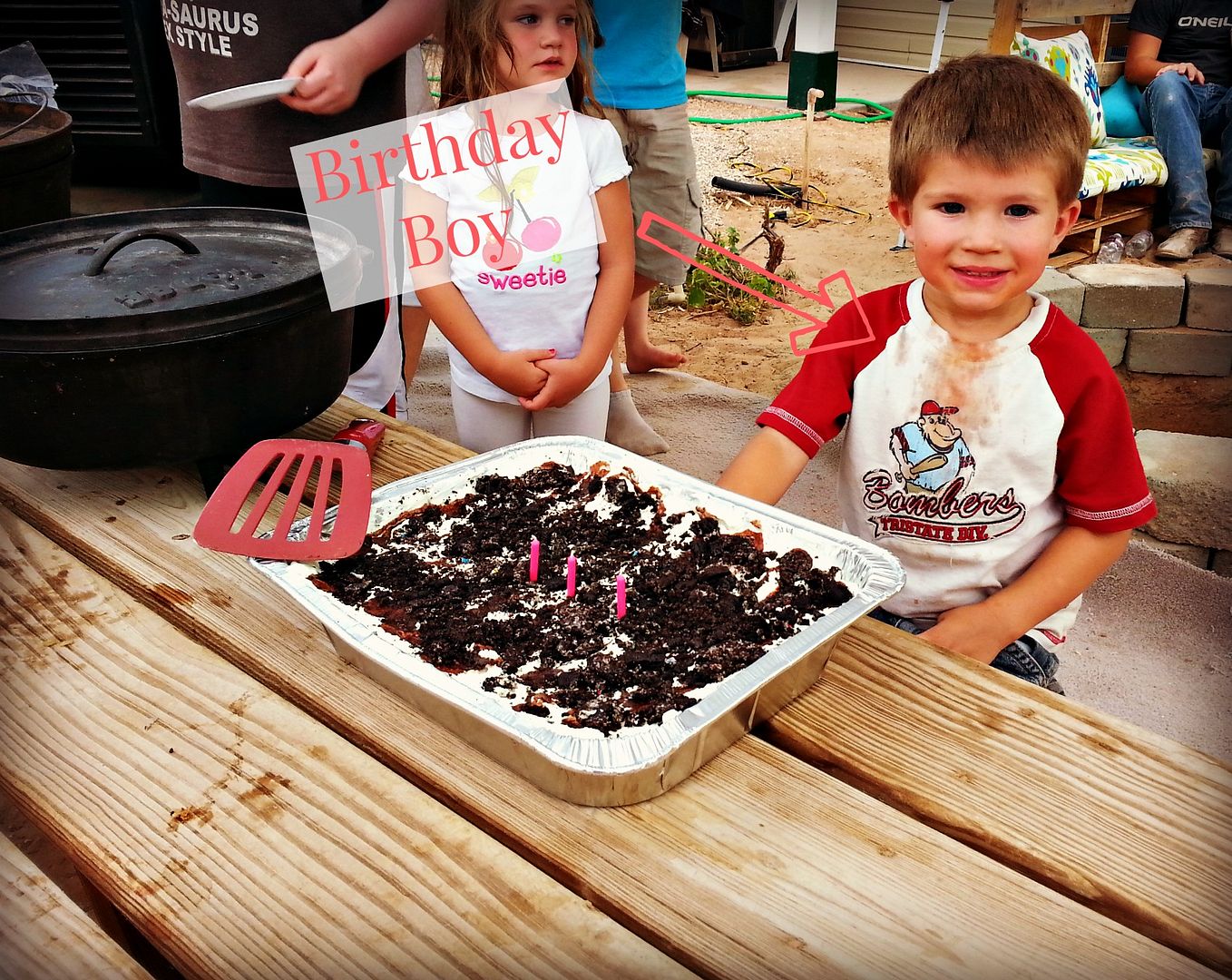 Isn't he just too dang precious!?
Have a fantastic day lovelies!
XO Danielle