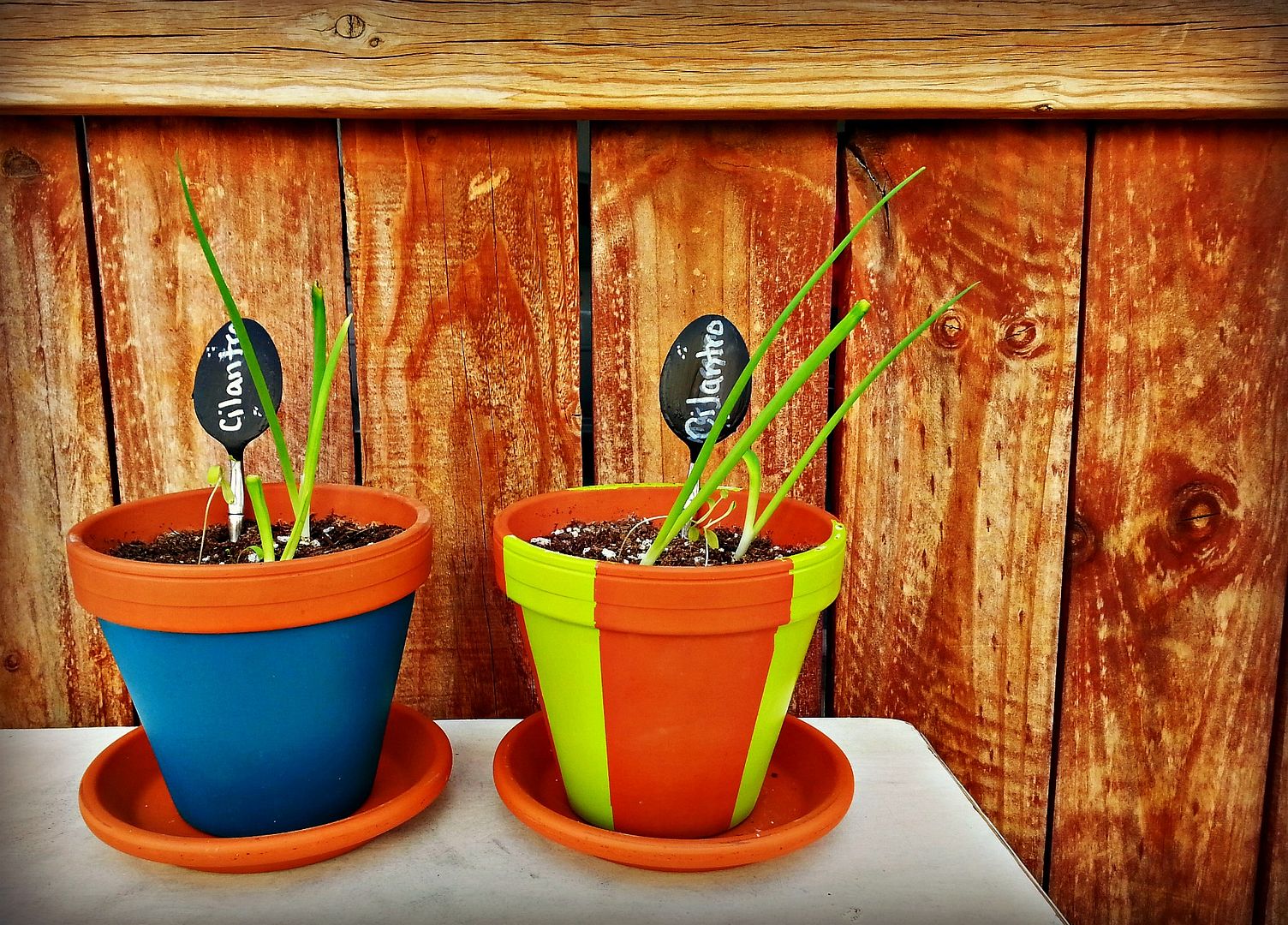 I have received quite a few emails, from loving readers, telling me how to regrow green onions at home. I was absolutely intrigued by the fact that you guys were able to regrow green onions that you bought from the store. It took me awhile to get around to trying it out, but now that I have, I am a believer and here to declare it! Regrowing green onions actually works!
Regrowing green onions at home is easy peasy and you only need a few basic things to get started. A pot, soil, and some green onions. This past month, when I did my
once a month shopping
, I bought a bunch of green onions. I chopped my onions
for freezing
, leaving the roots for my regrowing project. In each pot, I made a hole in the soil for my roots to go. I placed two roots in each pot. These pots have cilantro growing in them as well
(hence the cilantro label on the chalkboard spoons)
. My cilantro is growing from seed and it is taking a bit longer to gain momentum in the growing department.
After a few days I started seeing sprouts from my green onion roots. I was totally shocked! I couldn't believe I was actually growing something, with little effort. I kept my soil moist, which means watering every other day or so. (I told you these were super easy and very low maintenance).
This is about 2 1/2 weeks of growth in these pictures!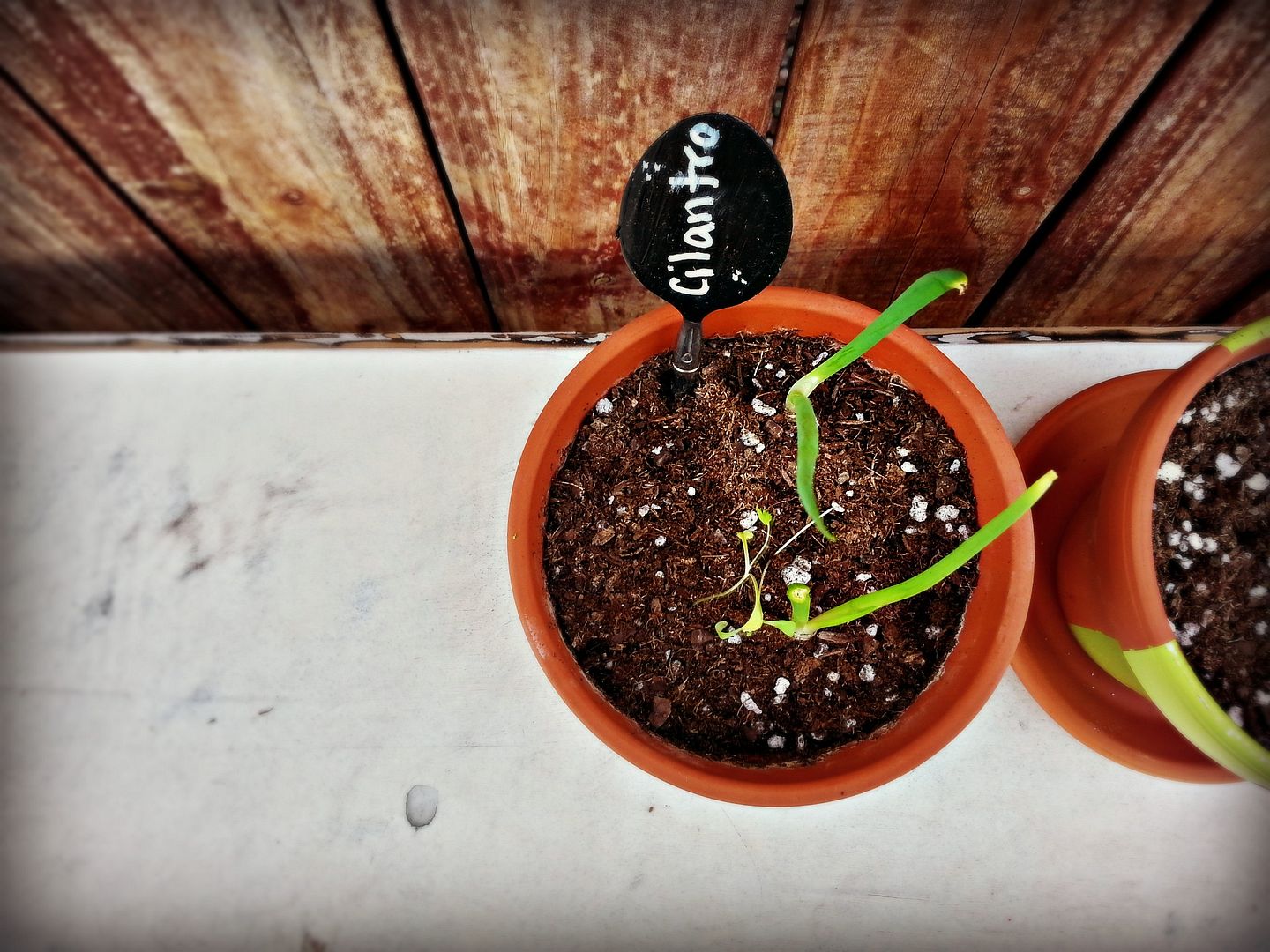 Regrowing green onions at home makes you feel like you have a green thumb, which is something I am always wanting, but seem to never have. This time though...I have grown something and not killed it! Let's all give a shout of cheer for this mama! Woot! Woot!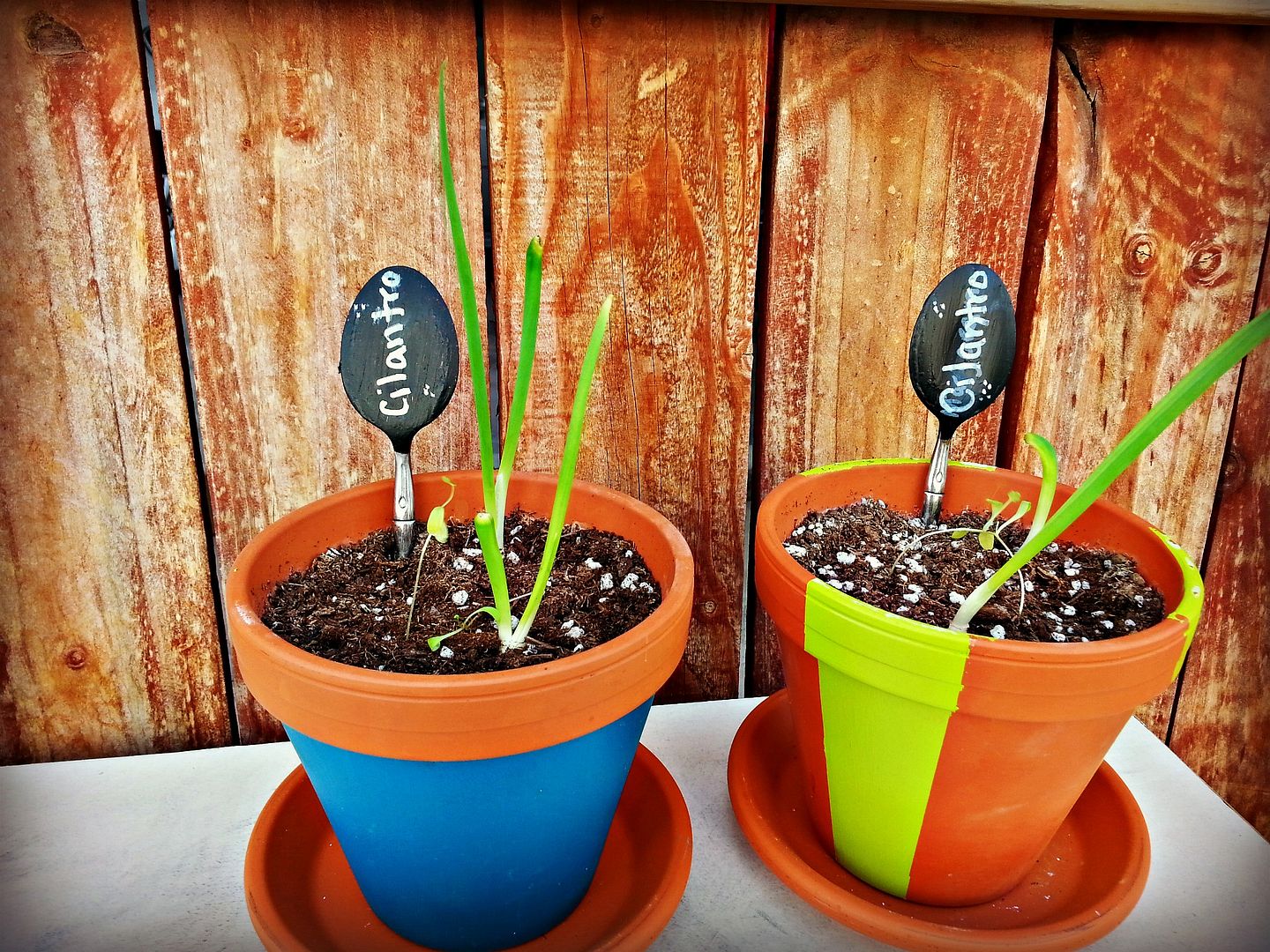 I love having these sweet little gems on my kitchen counter. They require minimal direct sunlight. Being placed by a window is enough sunlight for them to thrive. Regrowing green onions can save your family money each month and they look pretty too!
Have you tried regrowing anything else?
XO Danielle
Don't forget to subscribe to my YouTube Channel!